Thinking about booking a holiday to New Zealand? Our booking expert, Laura, shares her top tips for planning a trip to remember.
If you're thinking about going on holiday to New Zealand, you may already know a bit about it: they speak English, it's near Australia, and they're not bad at rugby (NEVER insult the All Blacks).
It's got friendly residents, stunning scenery spread across two main islands, and thriving wine and film industries to boot.
Before delving into the dizzying array of experiences on offer for travellers, you should think about any hobbies or interests you'd like to incorporate in your trip, and what kind of holiday you'd like; whether you're looking for adventure, relaxation, or to simply encounter something different, New Zealand is unlikely to disappoint.
When to Go, How to Get There, and How to Get Around
First considerations should be when you're planning to travel, and how long you can spend away from home.
When to Go on Holiday to New Zealand
New Zealand's summer falls over Christmas/New Year, and rates for accommodation will peak then; the Spring/Autumn months of October/November, and March/April tend to be quieter and still decent weather, although you should pack a raincoat at any time of year, just in case.
How to Get to New Zealand
A "direct" flight (stopping en route to refuel) will take you the best part of 24 hours, and you'll cross the International Date Line, meaning you won't arrive until two calendar days after you depart.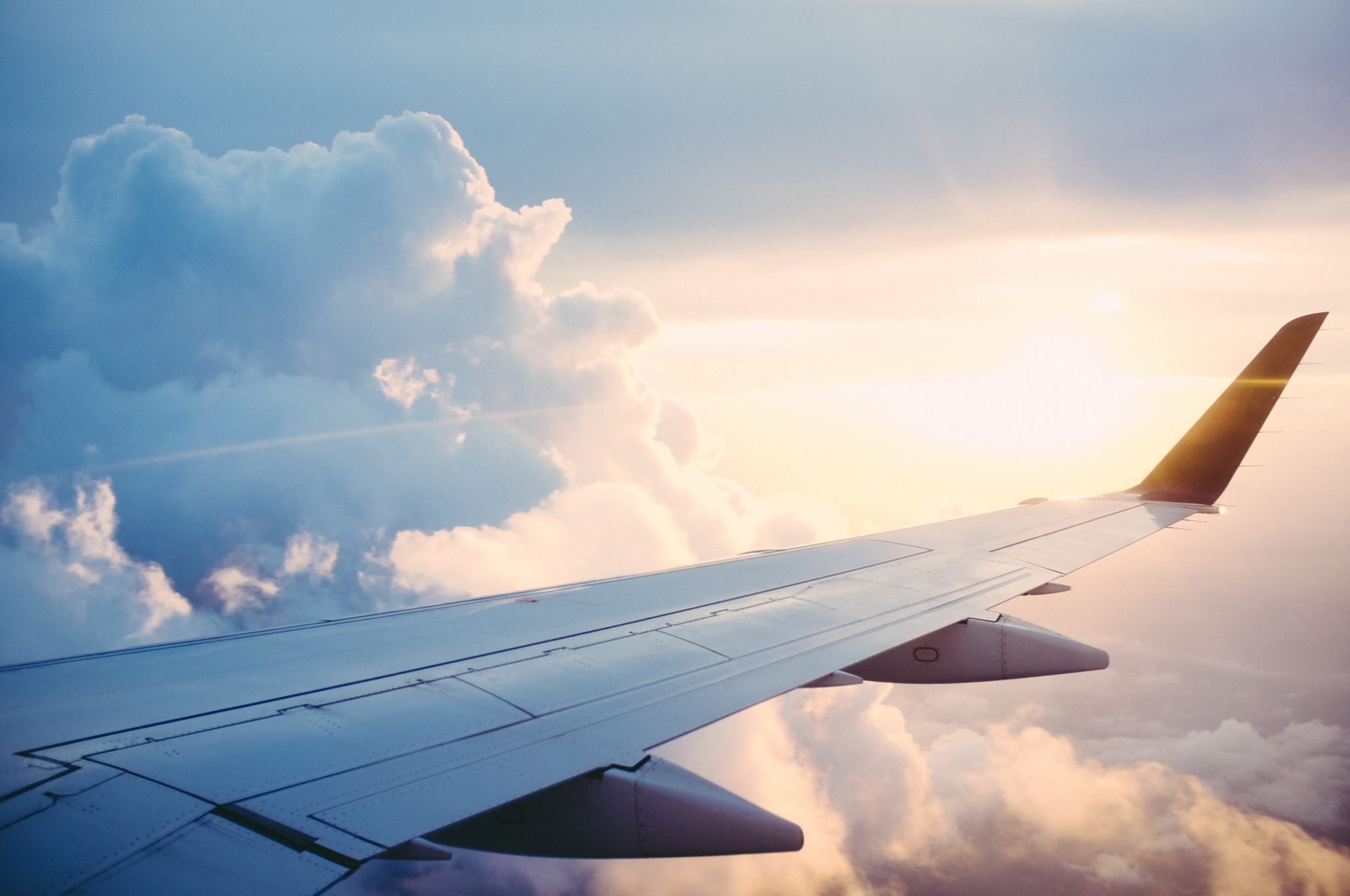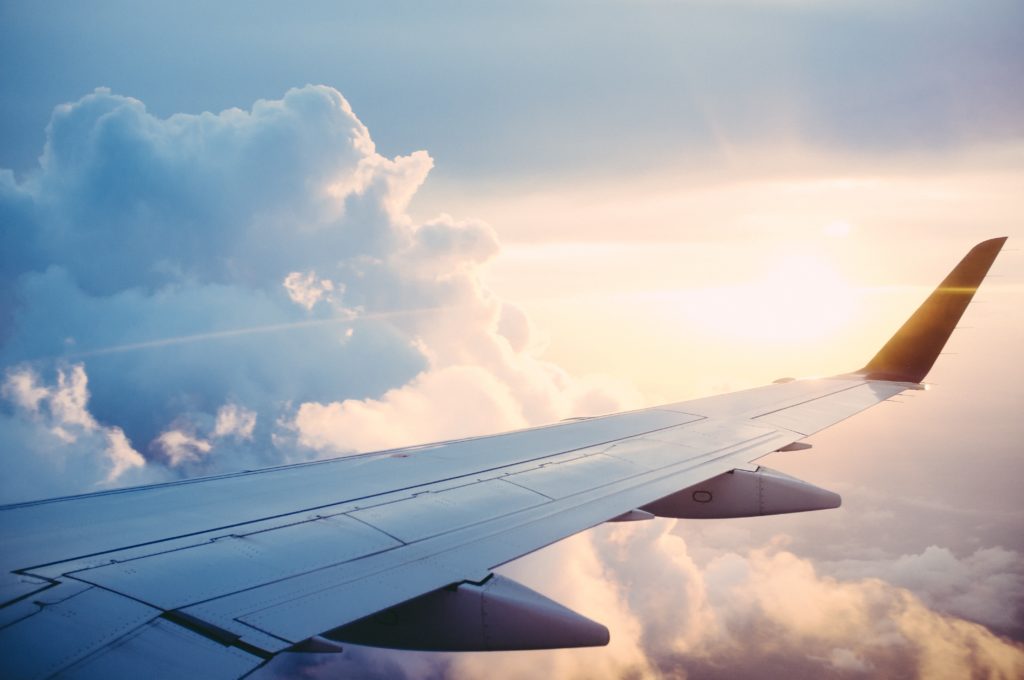 We'd usually propose a stopover en-route to New Zealand to break the journey, if your schedule will allow it. As flights generally become available 11 months ahead, and you'll often find the best prices on their release, it pays to have considered your land route beforehand, especially as bookings for the overnight boat trip on Doubtful Sound, and the Routeburn and Milford Track walks, amongst others, can fill up several months in advance.
How to Get Around New Zealand
Driving in New Zealand is easy for Brits; you won't need an International Driving Permit, they drive on the left-hand side of the road, and you're more likely to be inconvenienced by a slow-moving campervan than standstill traffic once outside of Auckland. You'll be hard-pressed to find many multi-lane motorways, but there are one lane bridges to contend with, not to mention the odd sheep crossing; see our previous Driving in New Zealand blog post for tips, and the DriveSafe and NZTA websites are also useful resources.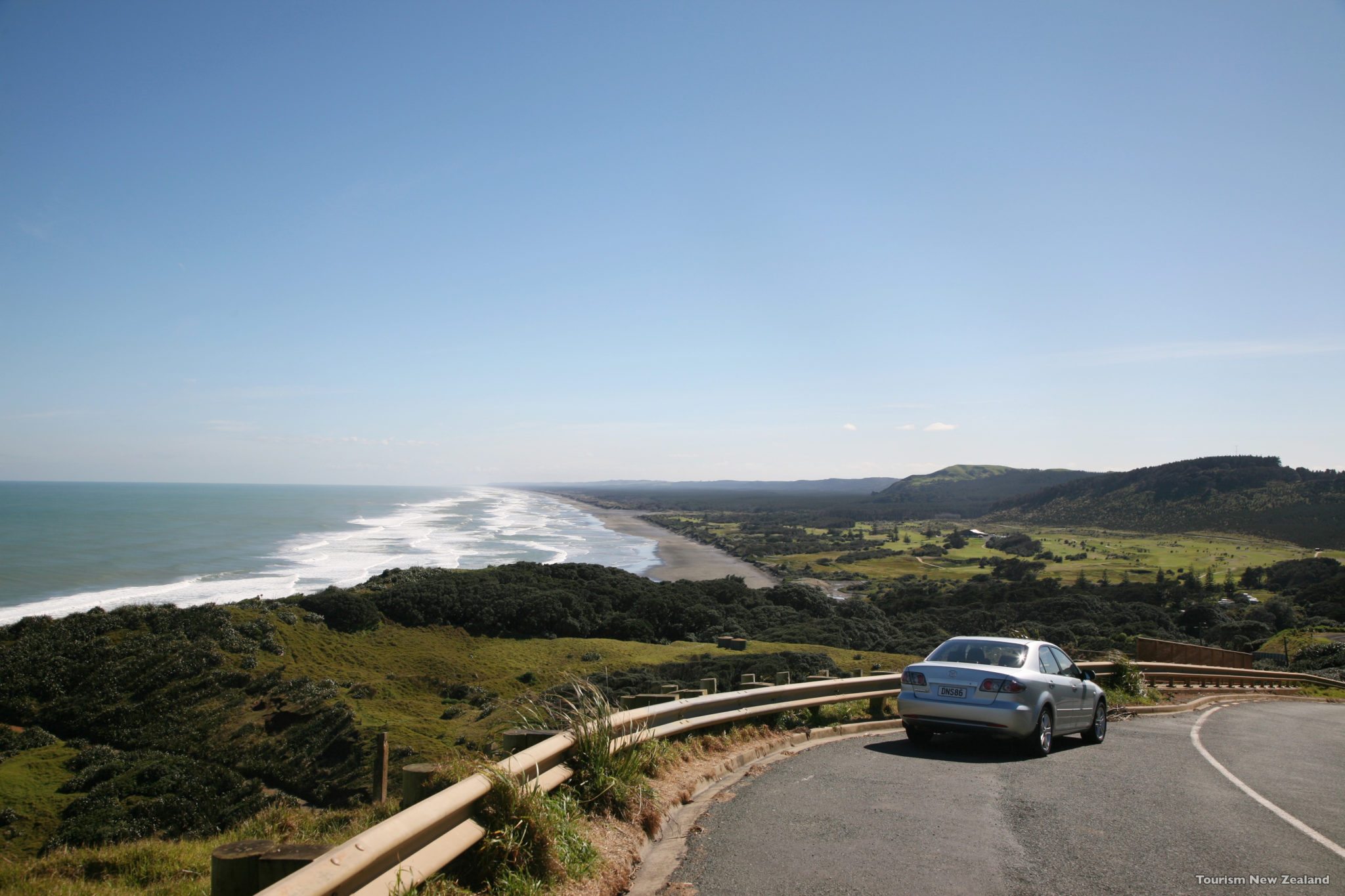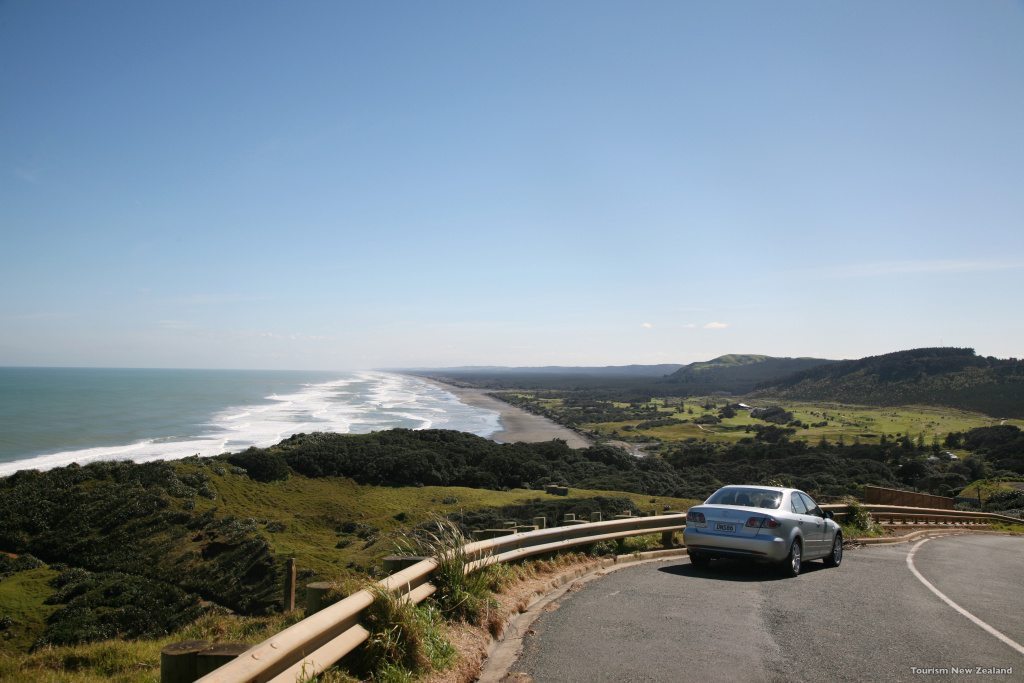 New Zealand is on par with the UK in terms of land mass, but all those mountains and glaciers, volcanoes, and lakes, mean you should allow for a little longer to get around than you may expect. Allow an hour for every 60km of travel, as a rule of thumb, with journey times between key destinations averaging between 2-4 hours' drive.
We'd suggest breaking some of these long drives by taking a scenic train journey such as the TranzAlpine, hopping on a coach for day trips, or letting someone else do the work for you on a ready organised small group tour.
Where to Visit and How Long For?
To truly experience both islands, without burning out, we recommend that you visit New Zealand for at least three to four weeks.
If you can't manage this, for a two-week trip you can expect to take in perhaps 4-8 places, depending on how quickly you'd like to move on. We'd recommend focusing your attention on the South Island, as this is where many of the iconic sights are, perhaps booking return flights to Christchurch.
You should include a visit to the glaciers on the Wild West Coast; a few nights in lovely Wanaka relaxing by the lake and hiking in the fantastic Mt Aspiring National Park; a stop in picturesque Queenstown; a boat trip out on the Sounds in Fiordland National Park, and diverting via Dunedin and the wildlife-enriched Otago Peninsula before finishing with time in Mount Cook National Park, site of the Sir Edmund Hillary Alpine Centre and part of the Aoraki MacKenzie International Dark Sky Reserve.
If the thought of only visiting one island fills you with horror, a fortnight in NZ could realistically encompass Auckland, culture-filled Rotorua, the glaciers, Wanaka/Queenstown, and Mount Cook, with a trip on Milford or Doubtful Sound, on an evenly paced itinerary that includes a domestic flight.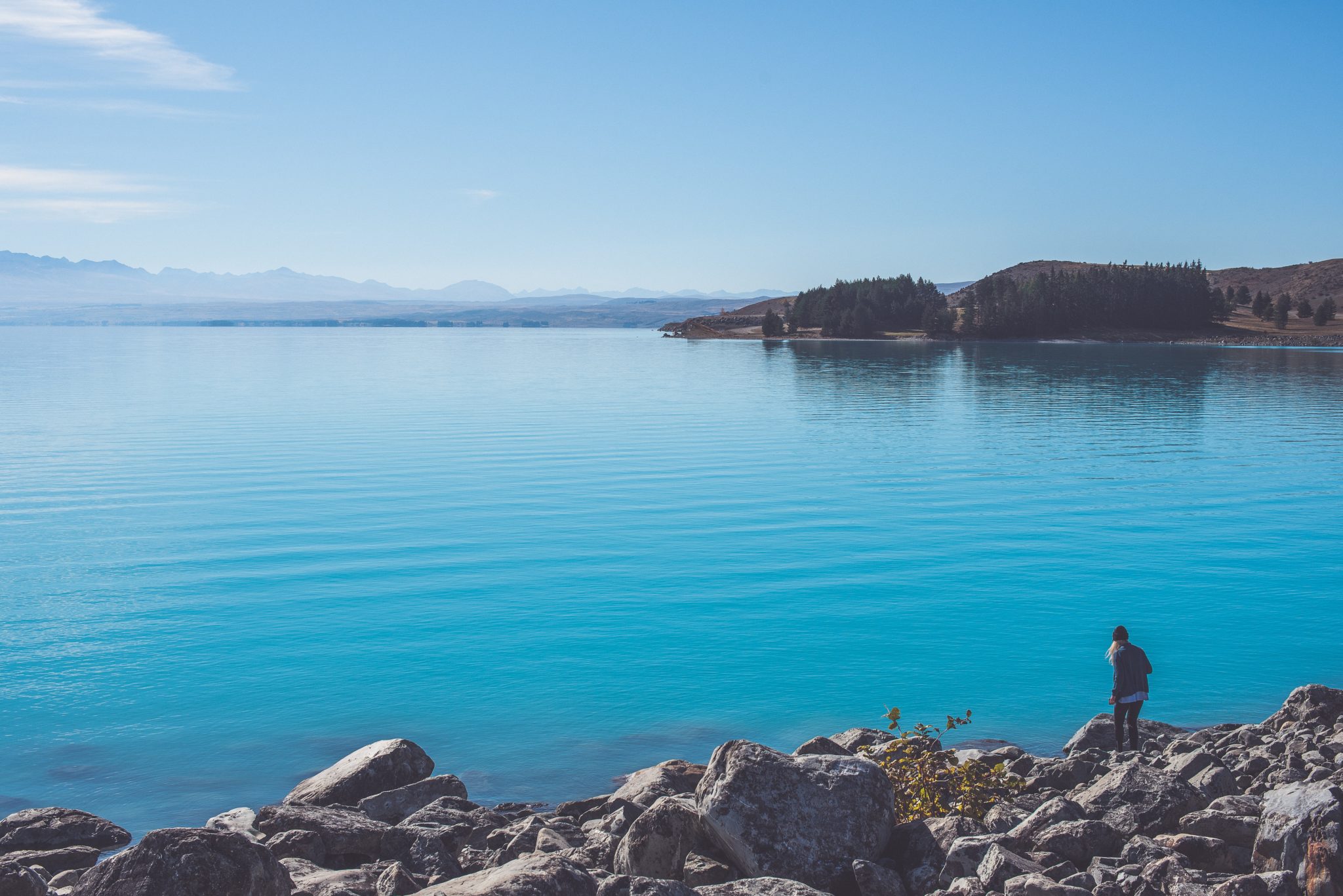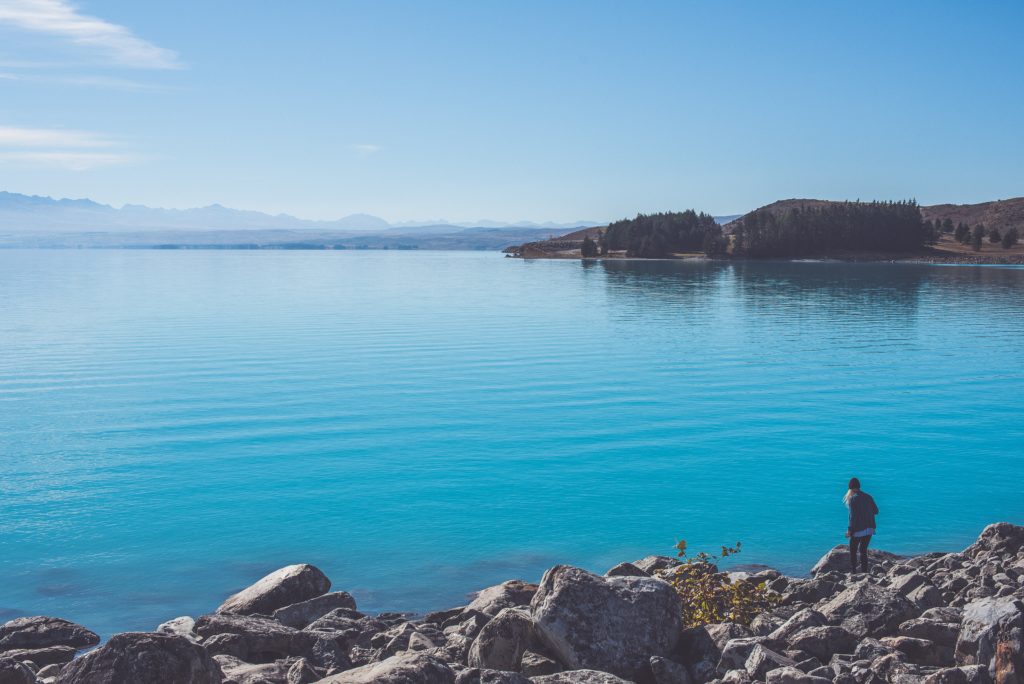 With longer, you can travel at a more leisurely rate without having to repack your bags every night, and you'll get the chance to enjoy more of North Island's delights, such as the beautiful Coromandel region, or the historic Bay of Islands.
Wine, history, and architecture enthusiasts alike will adore Napier, whilst more time also allows for visiting areas such as the Abel Tasman national park, close to "The Sunshine Capital of NZ", Nelson. Day hikers are spoilt for choice between Tongariro National Park, and the lesser-visited Taranaki region, and there are an abundance of multi-day "tramps" available that you simply couldn't fit into a shorter itinerary.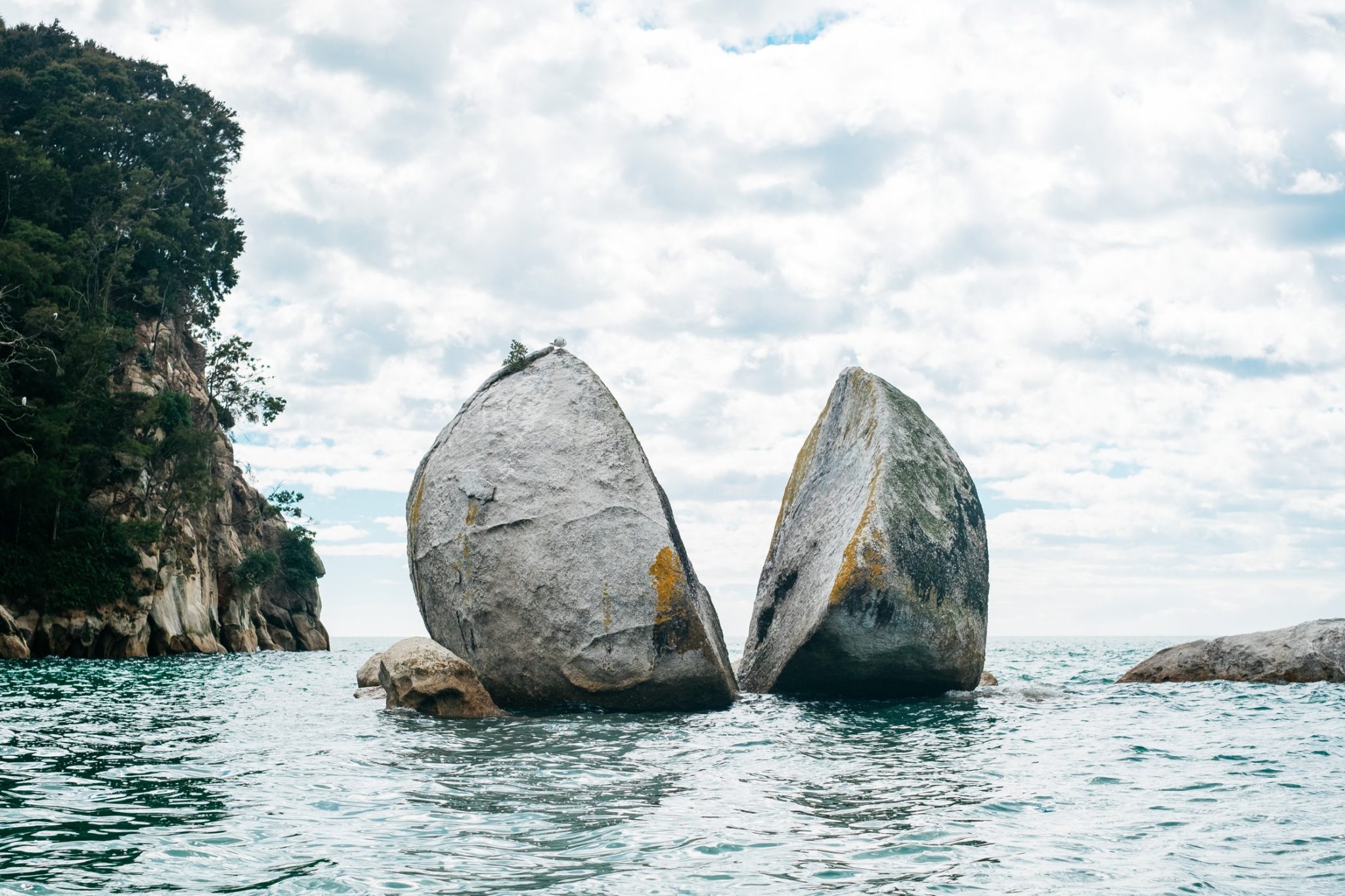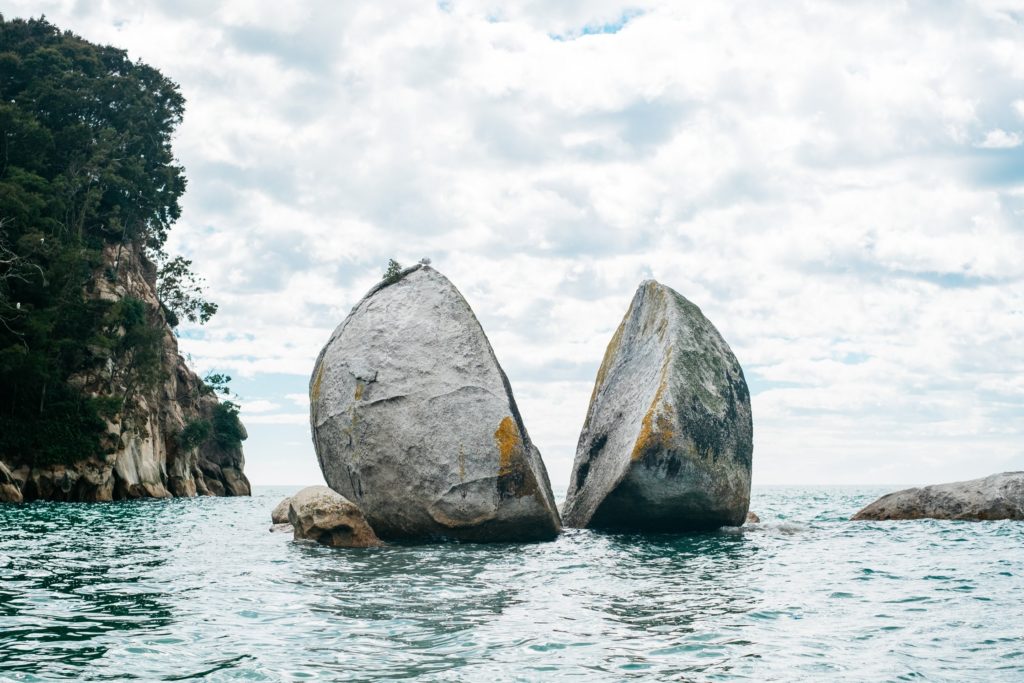 How Much to Budget for a Trip to New Zealand
It's important to have an idea from the beginning of how much you can afford to spend on your New Zealand holiday. A versatile range of accommodations and transport options are on offer, from basic bed-in-a-box demountable cabins on campgrounds to 5-star lodges complete with helipads.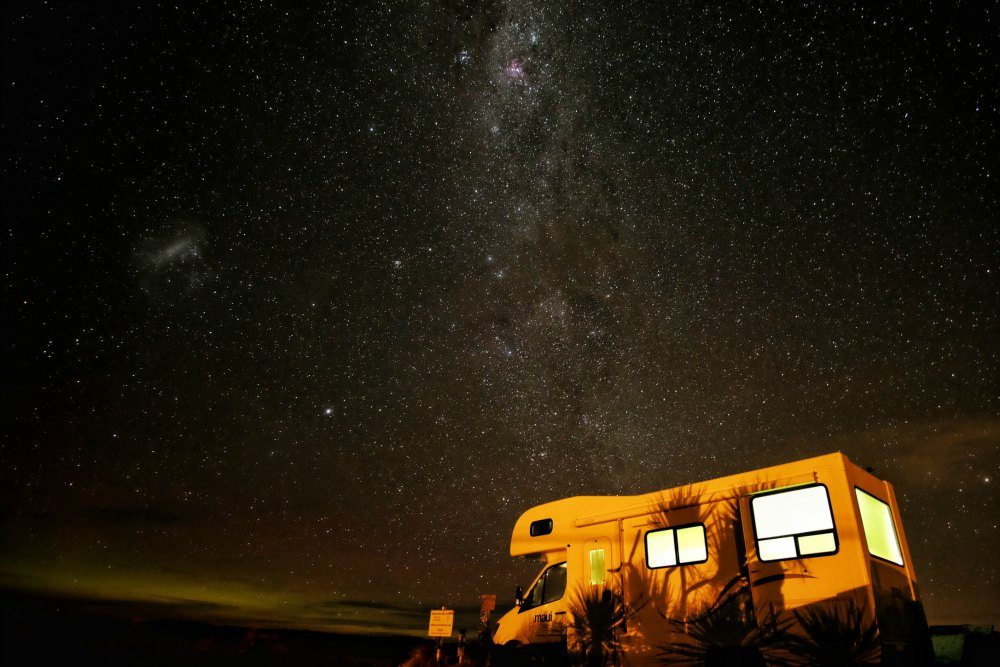 Day-to day costs are similar to the UK: petrol is usually cheaper, whereas a main meal in your average gastropub will set you back around £15-20, and a local beer goes for around £3.
The good news is there is plenty to enjoy for free in New Zealand: many of the wineries offer free tastings, or for a small deposit you can try a wider range of wines and usually get the cost back off any bottles you purchase; the million dollar views over the Waitakeres from the Arataki Visitor Centre won't cost you a thing, and you can spot seals at Cape Foulwind, gannets at Muriwhai Beach, and penguins swimming ashore at a number of locations down South.
The many awe-inspiring national parks dotting the country have free entry and their most popular walks, such as the Tongariro Alpine Crossing, are signposted, with track booklets available locally for a couple of dollars (the Department of Conservation website also has a wealth of information available).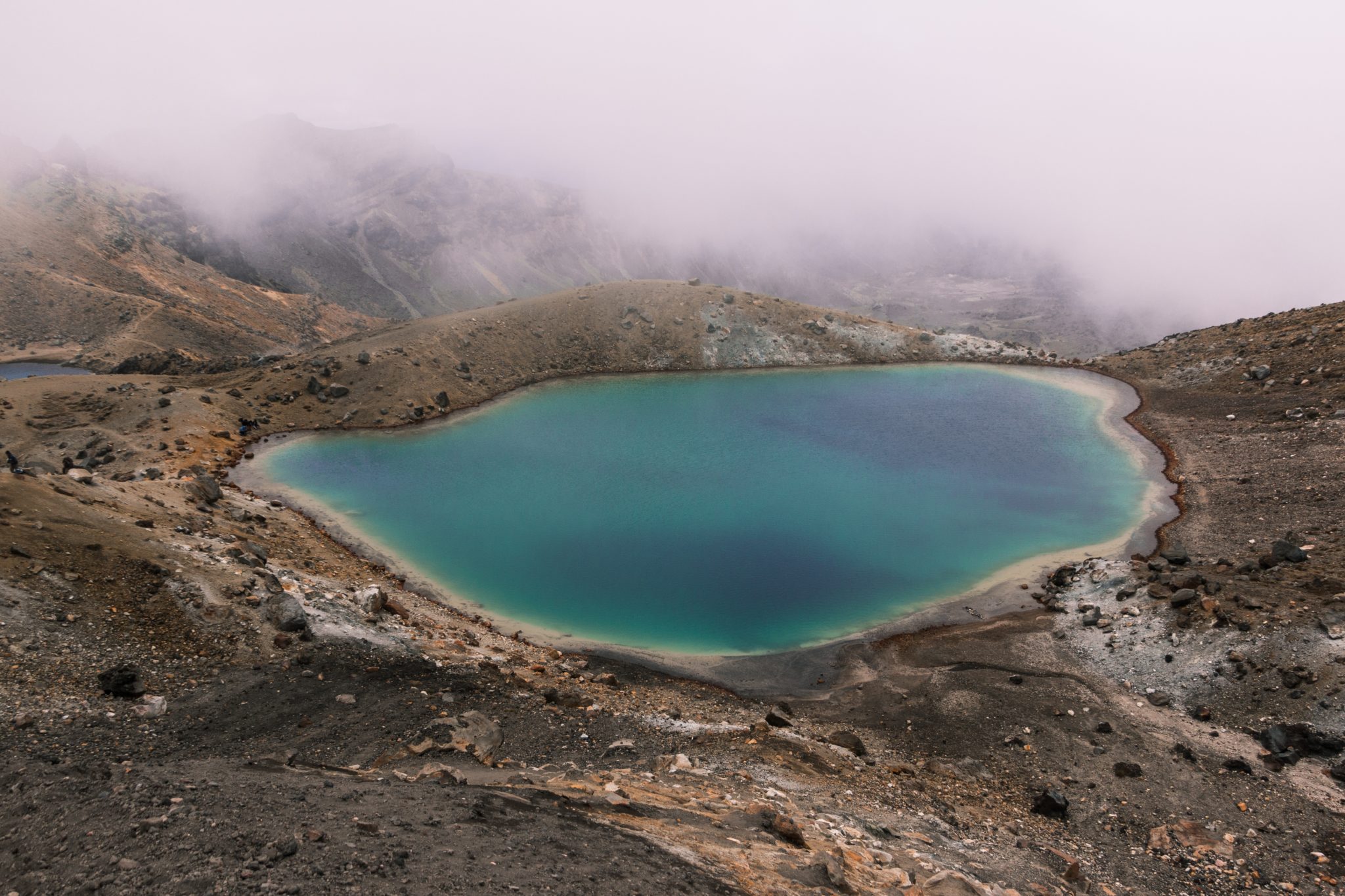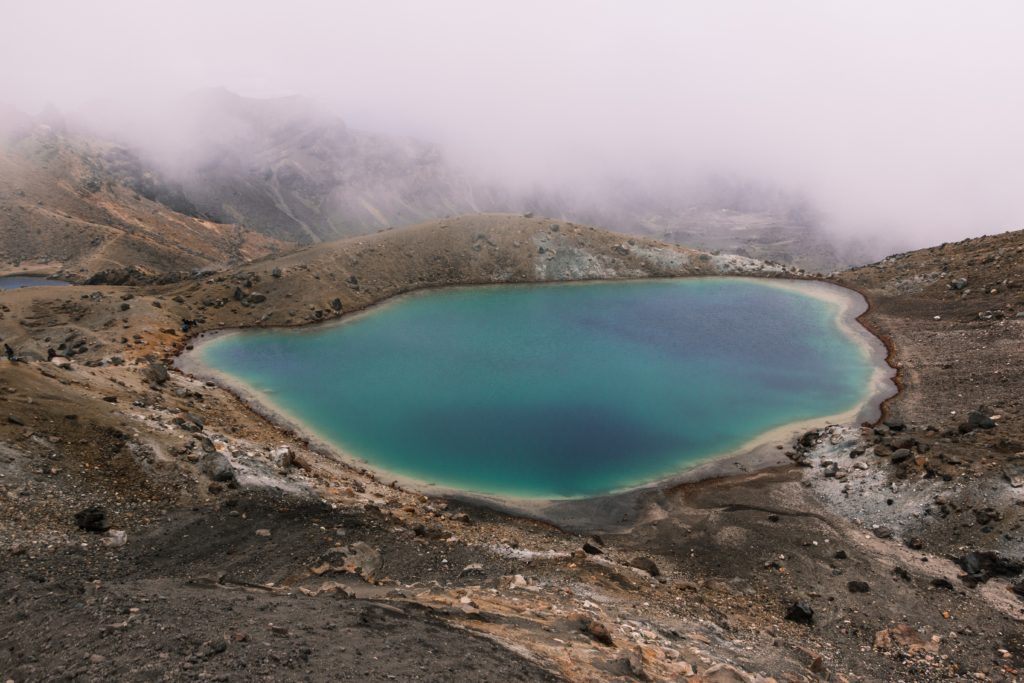 If this is likely to be a "once-in-a-lifetime" trip, you should reserve money for experiences that match this important status; scenic flights over the glaciers start from around £90, whereas a heli-hike, where you fly over the region and then land on top of the glacier to explore, costs around £250, and a trip by helicopter to volcanic White Island will set you back a cool (or should that be hot) £375.
If you'd like to travel in (James Bond) style, jet boat transfers can be arranged from Queenstown airport, or if flying a plane is on your bucket list, we can arrange this for you in Wanaka, whilst your companion can cower in terror/admire the scenery for free. An overnight cruise on the Doubtful Sound also comes highly recommended – but it will cost more than a couple of hours' day cruise on Milford Sound.
Digging a thermal spa for yourself on Hot Water Beach is free of charge, though you may wish to splash out an extra £5 on hiring a spade to help with the work.
Te Papa, New Zealand's national museum, has free entry but for a fee you can upgrade your experience to a behind the scenes tour and come face to face with some of the country's most culturally valuable pieces.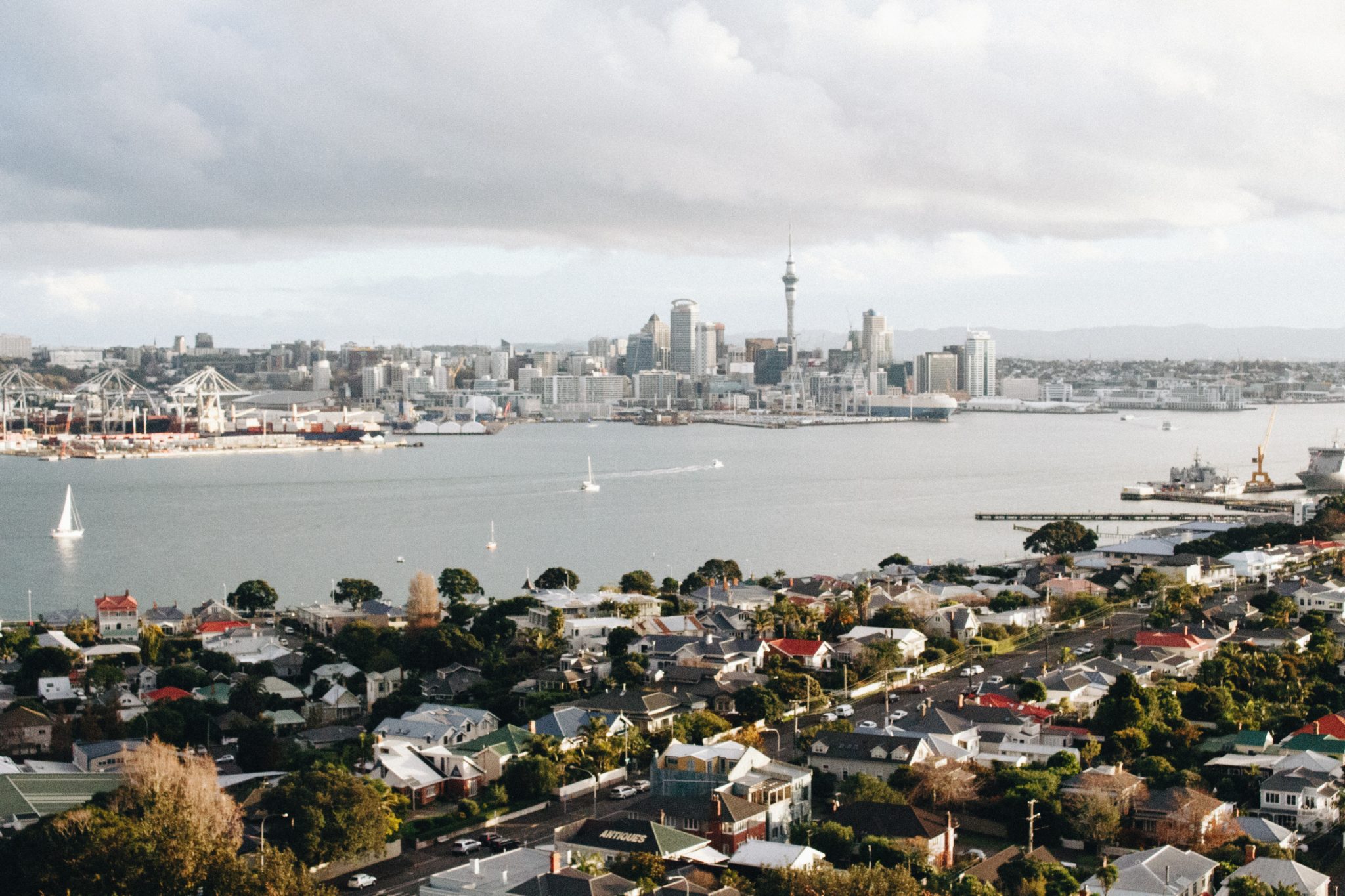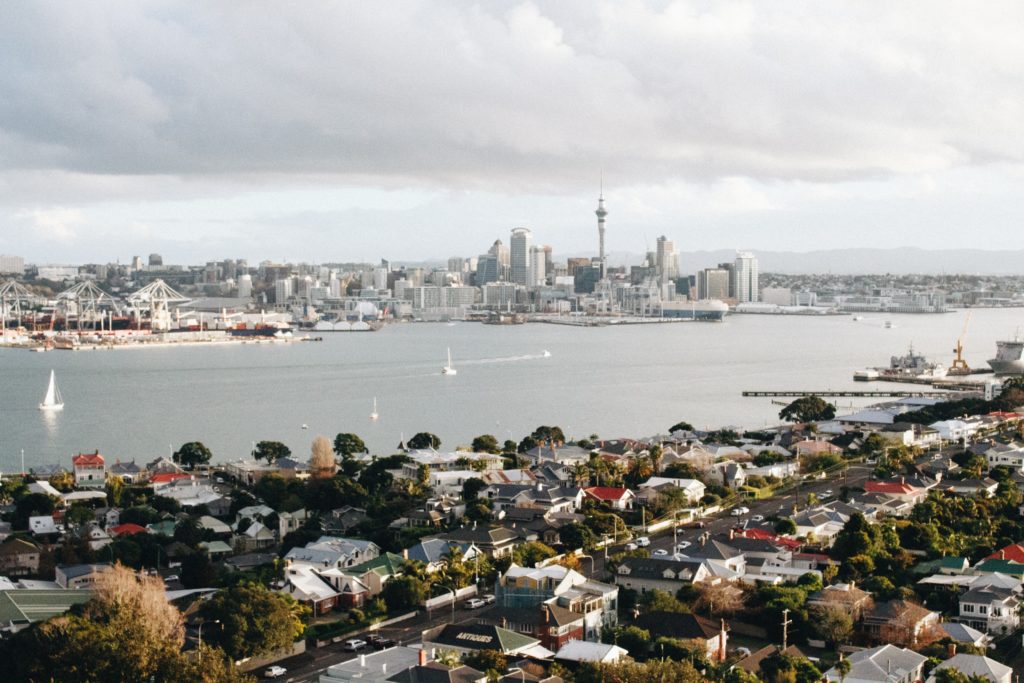 If strolling Rotorua's redwood forest floor during the day sounds too conventional, why not walk the illuminated treetops by night?
For more tips on how to get around New Zealand on a Budget.
Top Tips from the Silver Fern Team
We asked the Silver Fern to share their pearls of wisdom when it comes to planning a trip to New Zealand.
Take All Advice with a Pinch of Salt – Barbara, Co-Director
Ask friends and family who have already visited where their favourite places were or where they suggest you miss, as they'll have your interests at heart. However, do bear in mind they may have been visiting at a different time of year, or travelling on a different budget. This us your holiday after all, not theirs, and it's all about getting the right fit for you.
Don't Just Follow the Flock – Laura, Product and Operations Manager
Whilst Queenstown deserves its reputation as New Zealand's adventure capital, geothermal Rotorua and lovely Wanaka have plenty to offer thrill-seekers, too.
Fiordland is renowned for its multi-day tramps such as the Milford Track, but the Taranaki region of North Island caters for a range of walking abilities, with plenty of unexpected landscapes.
Marlborough's Sauvignon Blancs are known the world around, but there are an abundance of emerging wine regions dotted throughout the country that are just as worthy of your time.
Consider Who You're Going on Holiday with – Paul, Travel Consultant
Travelling with kids is easy in New Zealand, but wineries and multi-day hikes may not appeal if you're travelling as a family unit.
Consider including treats the whole family can enjoy such as a 4WD trip into the bush, a visit to Hobbiton, or a sheep-shearing show.
If your companion is a dedicated hiker but you're not, you will want to schedule in destinations you can both appreciate, such as the beautiful Bay of Plenty, where you can relax at the hot springs or on the beach at Mount Maunganui whilst your partner tackles "the Mount" as it is locally known.
Make a List of Your Must-Do's and Nice-To's – Lauren, Digital Marketing Account Manager
There's so much to see in New Zealand, but trying to squash it all in to your trip will leave you feeling exhausted. It's also likely that you'll miss a lot of New Zealand's charm. I'd recommend that you make a list of must-do's; activities that you really, really, cannot leave the country without doing, and a list of nice-to's; things you'd like to do if you find the time or have the budget, but could miss if push came to shove. This will make planning your route, and managing your budget, much more manageable. 
Take Home Comforts – Caroline, Business Development Manager
There's nothing more exciting than the thought of going on a long-haul flight and the trip of a lifetime, but there's also the potential for jet lag. Pack snacks for the flight for in-between meals whilst your body gets used to the time difference (although make sure any food is left on the plane when you arrive in NZ), invest in good quality ear plugs if you think fellow passengers may keep you awake, and take some of your favourite toiletries to awaken your senses and help you freshen up on arrival.
Are you a return visitor? The Silver Fern team have long been living, working, and breathing New Zealand for over 25 years. We'd be more than happy to suggest places to stay that you may have missed first time around, and enable you to revisit your favourite destinations with a fresh perspective. Most people will want to hit at least some of the main sights when they're travelling such a long way, but don't overlook the lesser-visited gems New Zealand has to offer.