New Zealand is often overlooked for family holidays, especially for those with smaller children, simply because of its distance from the UK and the considerable time it takes to get there. However, we think it's the perfect place to visit with a family, with endless activities to keep children busy and a strong focus on enjoying the great outdoors. Below we share our secrets of our favourite family friendly things to see and do. We also have advice and some top tips to ensure that the journey itself becomes part of the adventure!
Why New Zealand is Great for Visiting with Kids
There's so much family friendly accommodation – One of our favourite things about accommodation in NZ is the variety of it, and much of it is perfect for those travelling as a family, including quirky B&B's and self contained apartments.
There are so many family friendly activities – So many NZ activities are focused on enjoying the great outdoors, and there are endless ways to spend the day out and about getting close to nature. Many of the natural wonders of New Zealand will delight and inspire children as much as they will adults, and there's a huge array of activities for adventurous families from Luging and kayaking, to jet boating and even skydiving.
Its easy to get around – It might not seem like a big thing, but the fact that you drive on the left in NZ the same in the UK, that the roads are generally a lot quieter than they are over here and the advantage that theres no language barrier takes so much of the stress of travelling away. It's easy to hire a car and drive yourself around, though we also encourage our travellers, especially those travelling with children to explore other ways to see the country such as by train, boat or bicycle.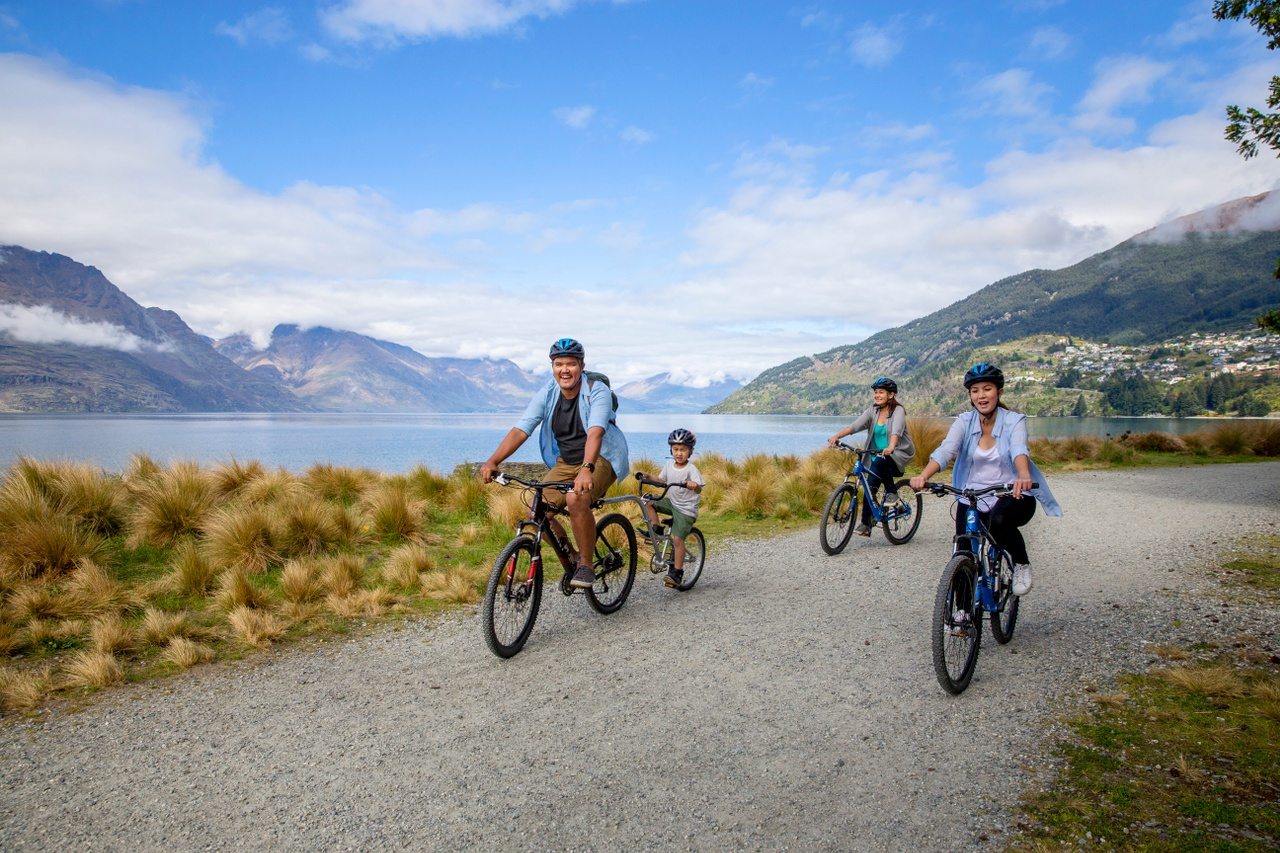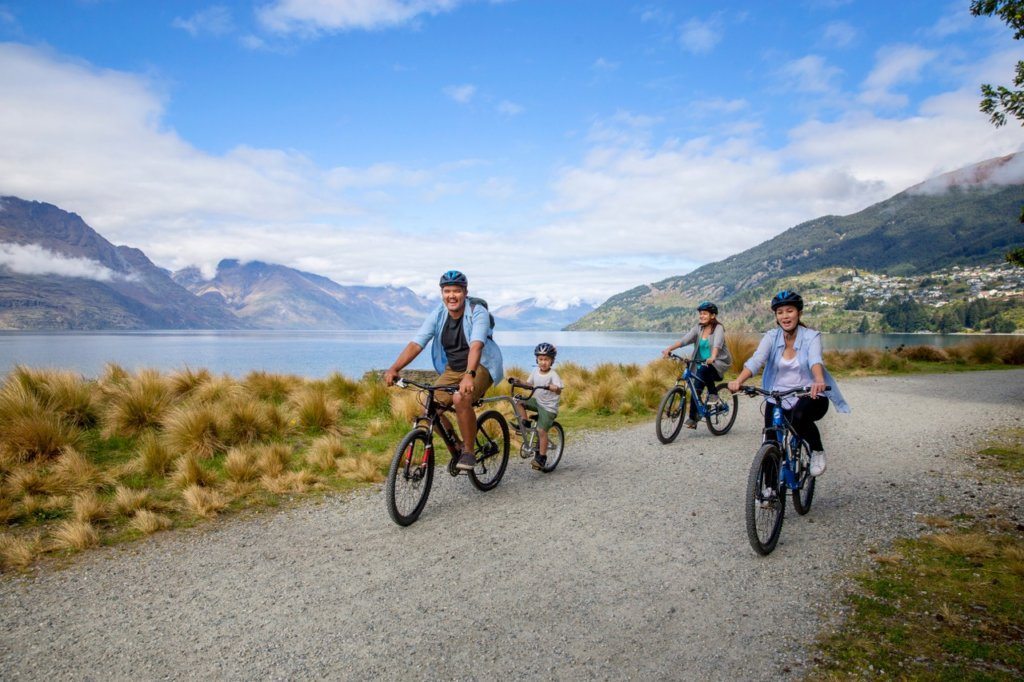 Children will love the outdoor focus – This is a huge reason to visit New Zealand with a family in our opinion, and a million miles away from the manufactured entertainment of many holiday destinations. Imagine sitting around the campfire on the beach, swimming in the warm waters off Abel Tasman or the Coromandel , walking through an ancient rainforest or joining in a traditional Maori Hangi feast. New Zealand is all about making the most of the gift of nature, and there's SO much of it to see and do.
Tips for Travelling in New Zealand with Kids
Don't plan too much
Don't overestimate how much you can do in the time you have! Although NZ is a relatively small country, there's still a huge amount of it to get around, and our travellers often overestimate how much they can see, either in one day, or in their whole trip. With children in tow, this is definitely not a mistake you want to make! We recommend spending a third of your time on the North island and two thirds on the South Island as a guide, but we're able to tailor a trip to suit your personal needs and requirements, and of course, we can guide you as to how much you can expect to do and see each day.
Choose your accommodation wisely –
Accommodation options in New Zealand are endless, from small B&B's to self catering apartments and beachside baches (the Kiwi term for a holiday home) there really is something for all budges and all needs. With children in tow, we suggest choosing small, independent b&b's, self contained apartments, and were even able to recommend farmstay accommodation where children have the opportunity to explore the farm and even feed the animals.
Plan a stop over
There's no denying that New Zealand is a long, long way to go with kids, but you don't need to let the distance or the jet lag get in the way of an amazing holiday. We recommend including a stop-over as part of holiday, and are always happy to talk through the various options depending on whether you're stopping over on the way out, or on your return trip.
Trains, places and automobiles, not to mention, bikes, kayaks, horses and boats! It can get boring for children to be stuck in a car all day, so we suggest including various other ways to get around in your holiday transport plans. Take a train across the Southern Alps from Christchurch to the West Coast, enjoy a ferry ride on the Interislander between the North and South Islands, or hire a kayak to explore some of the coastlines.
Plan your schedule in advance
Its always a good idea to have some structure for your holiday, but never is it truer than when you're travelling with children.
Think ahead
Bring some small toys/a blanket from home to help settle at bedtime – You'll most likely be travelling around from place to place a lot during your holiday which can unsettle children, so it's a great idea to take a few small reminders of home with you
10 Great Things to do in New Zealand with Kids
 Go and see glow worms – The Waitomo Glow Worm caves are guaranteed to delight and amaze children – mind you, as adults, we're always pretty lost for words when we see them too! It's a truly magical experience to glide silently along in a boat, through the grotto, with millions of tiny glow worms lighting your way. A must see!!
 Go luging
 If you've never been luging – you're in for a treat! Both Queesntown and Rotorua have luge tracks, with a choice of difficultly level routes. A cross between a go kart and a toboggan luging is great fun, and a novel way to descend a big hill!
Bike on the Hauraki Rail Trail – One of our favourite (and the easiest) cycle trails in New Zealand, the Hauraki Rail Trail follows a historic railway line showcases some of New Zealands very best scenery.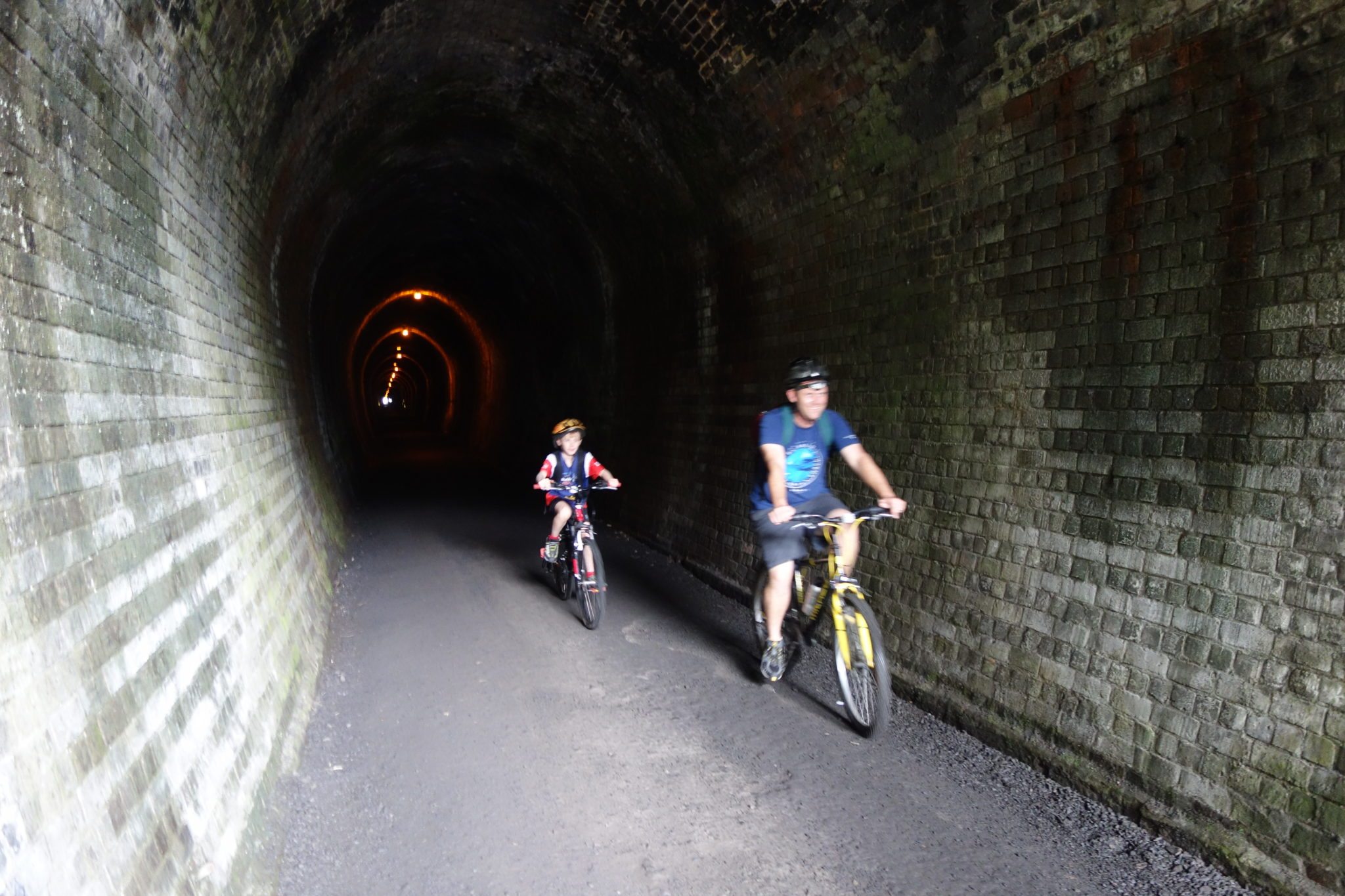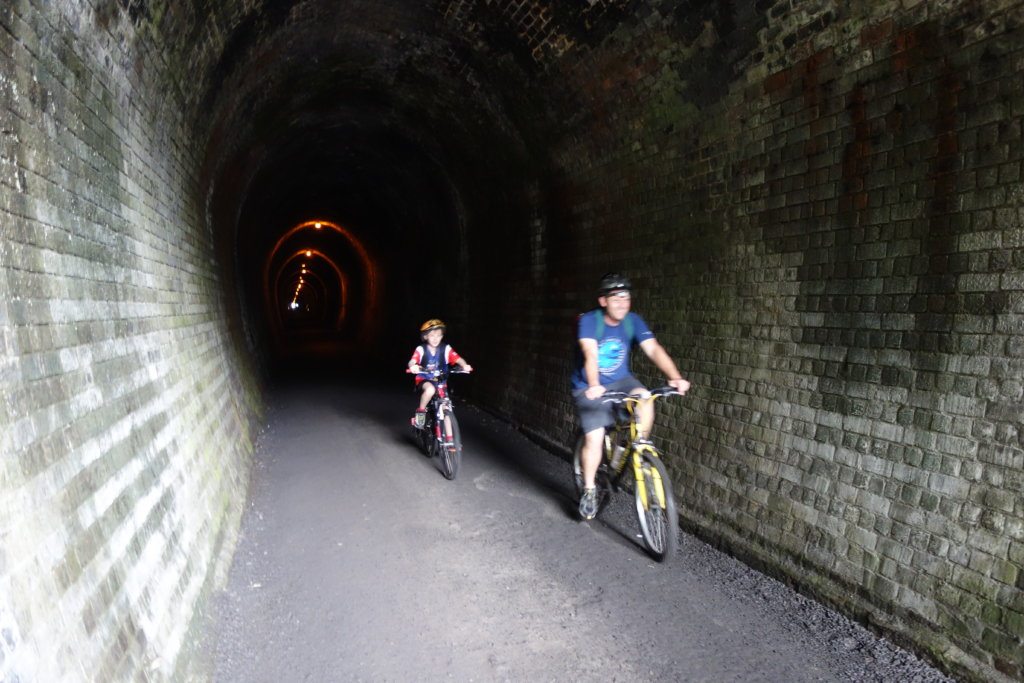 The trail covers 82km in total but it's easy to just bike a section of the track as a short day, or even half day ride. Bikes are available to hire from http://www.haurakirailtrail.co.nz  where you'll also find lots more information.
 Visit Hot Water Beach – where else can you dig your very own hot pool? Little and big kids love it here, where you can borrow a spade and make a hole in the sand where the natural underground springs are so close to the surface that warm water bubbles up around you. a unique kiwi experience you mustn't miss!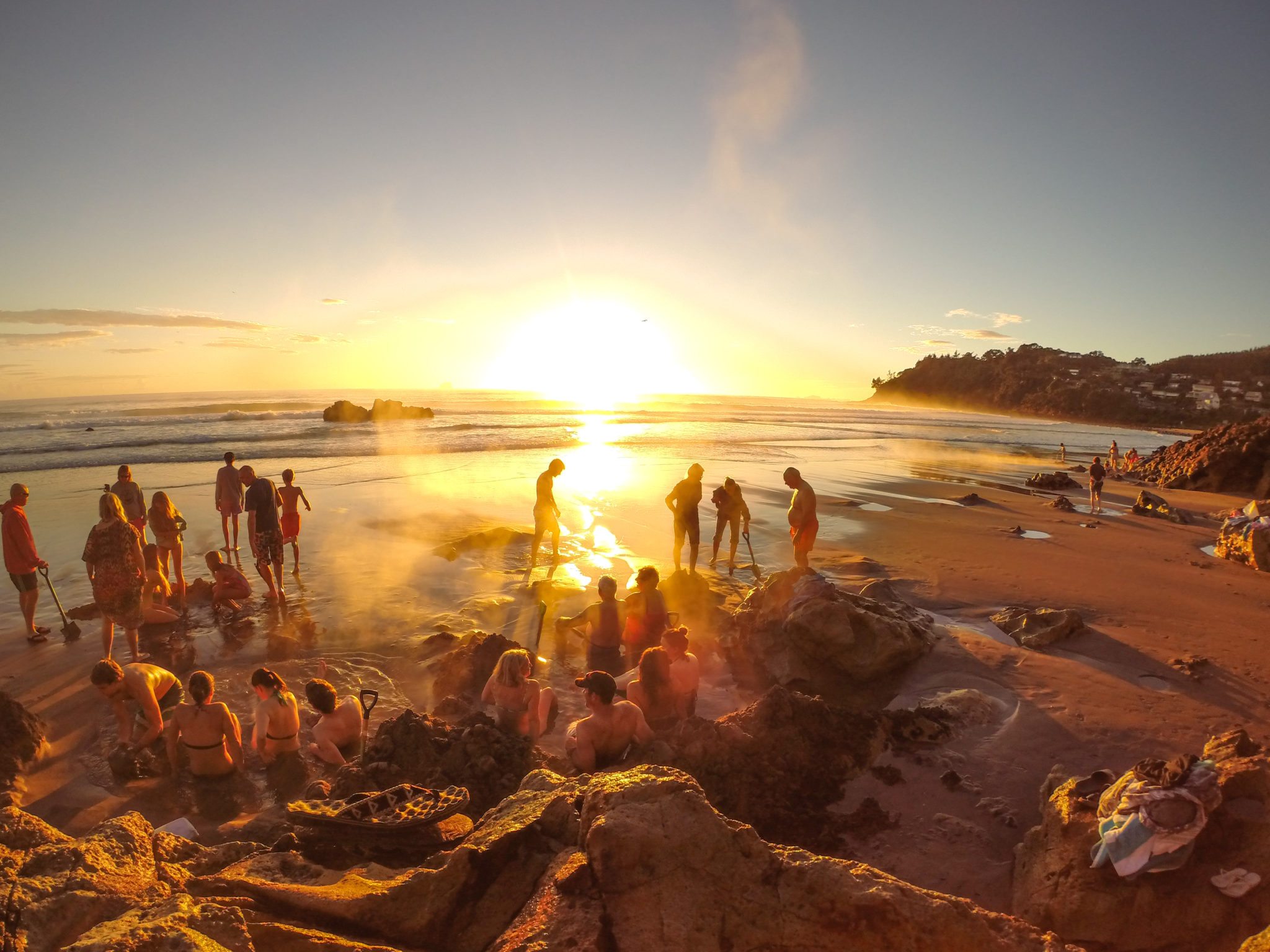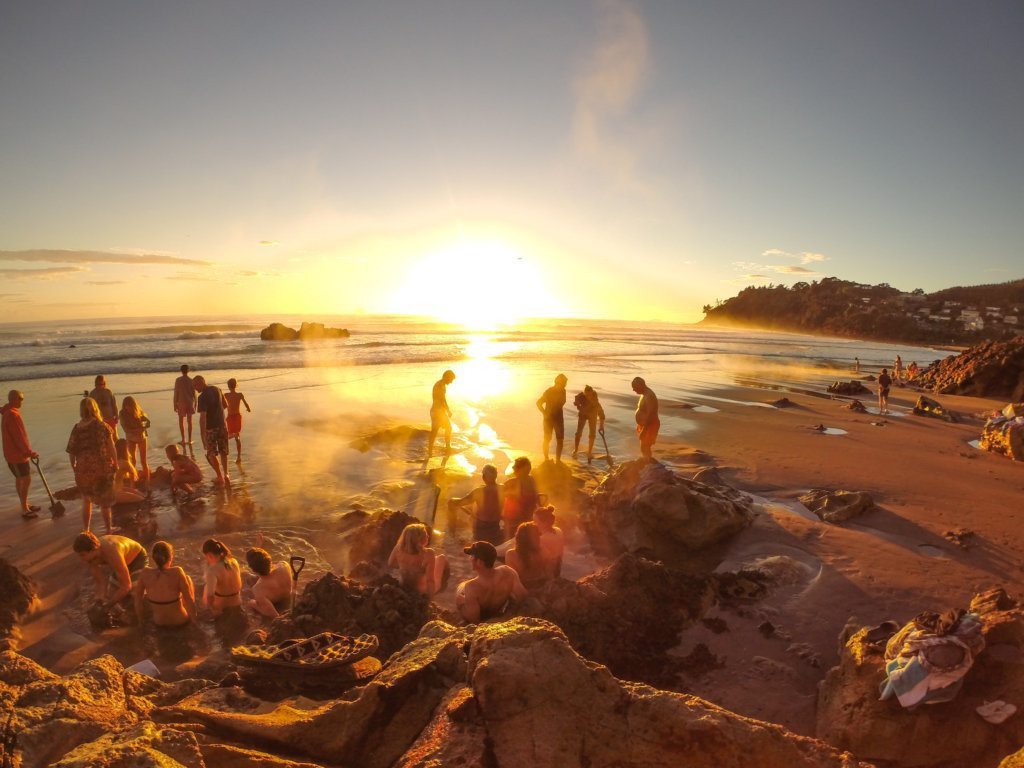 Have a go at surfing in the Coromandel – There are several surf schools dotted around the coast of New Zealand, but we think the Coromandel is one of the best places to learn and Surf Coromandel run a great swim school for beginners to learn the ropes.
Our Favourite Child-Friendly Attractions
One of the largest volunteer supported conservation projects in New Zealand, Zealandia is a 225 hectare wildlife sanctuary just 10 minutes from Wellington city centre.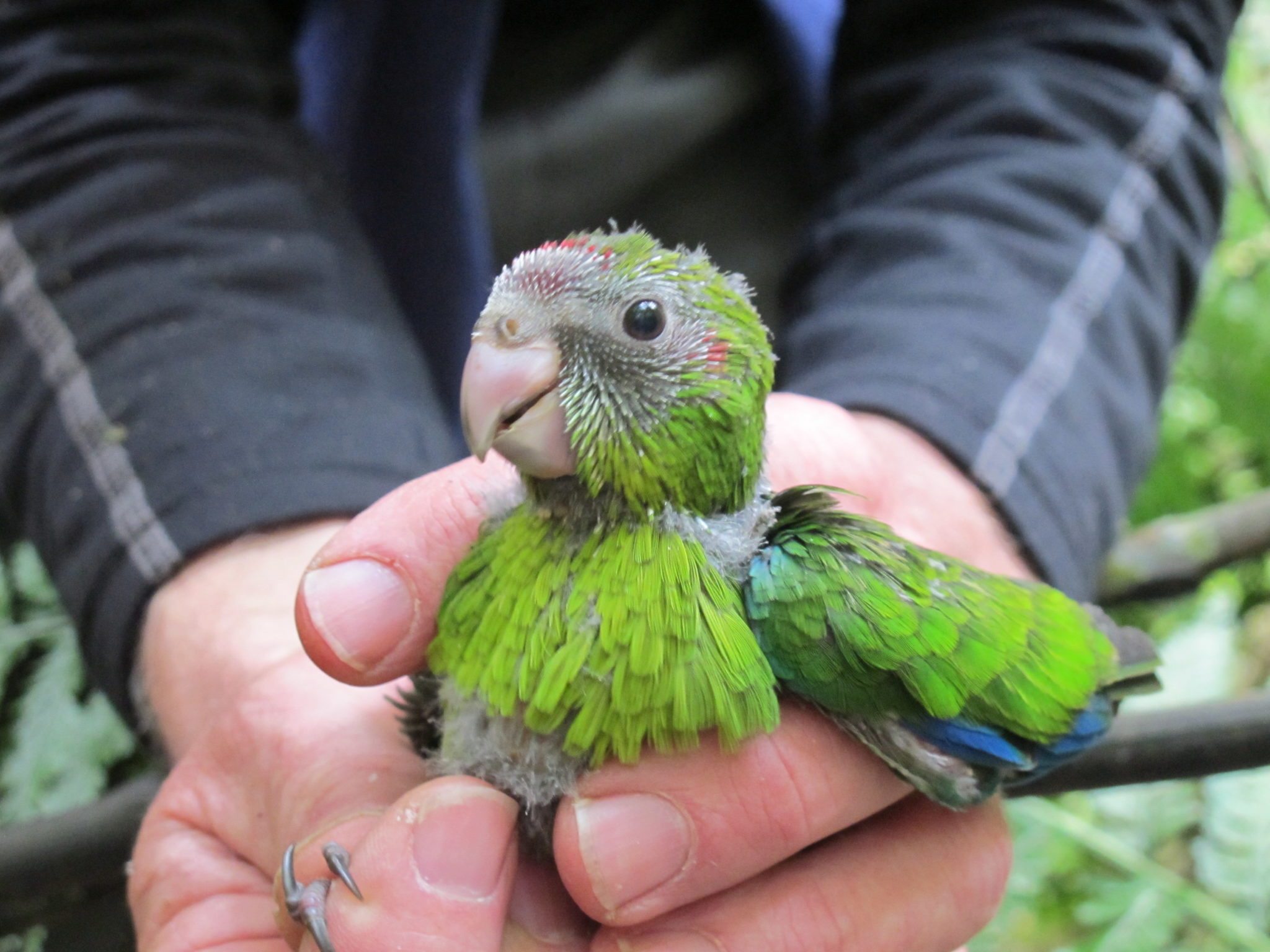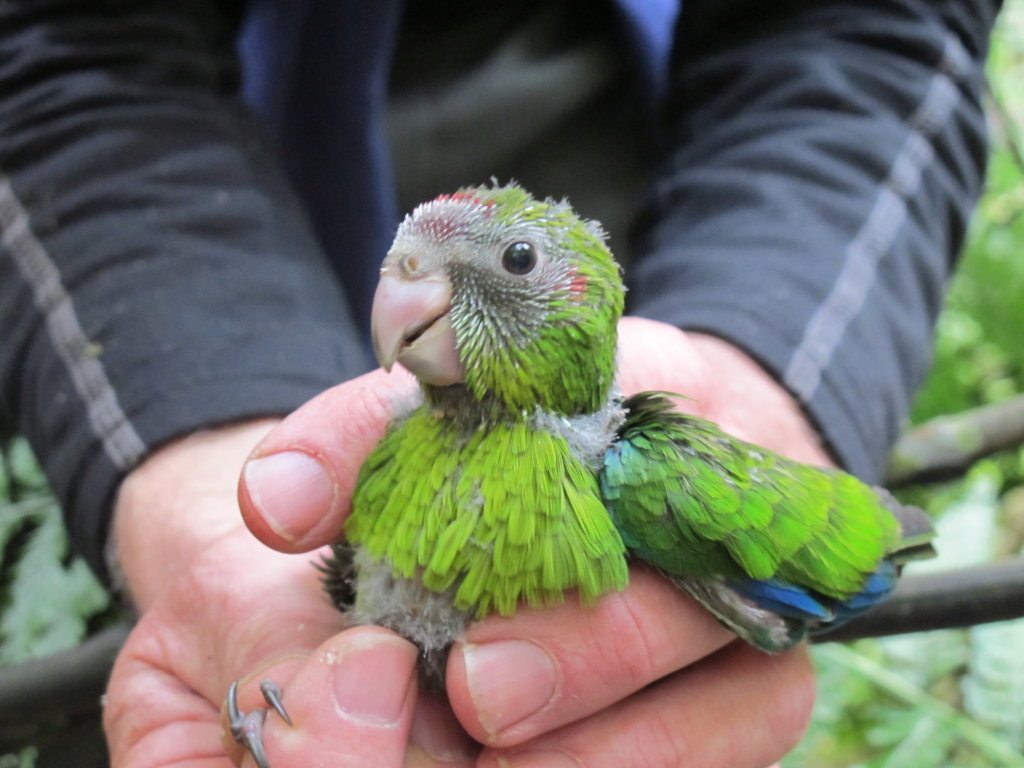 There's a range of activities to keep young and old entertained for anywhere from a couple of hours to a full day, and a great interactive exhibition where you can get up close to with a life sized Moa and a magnificent Haast Eagle.
A great fun farm experience, this is the place to visit for a real back country experience. There's a working farm where children can feed the animals and a great show with live sheep shearing, and sheepdog trials, and you can even hand milk a cow should the urge take you!
International Antarctic Centre
If you want to survive an Antarctic Storm, learn about life in modern day Antarctica and Scott Base, and hang out with Little Blue Penguins then this is the place to visit!
Te Papa – New Zealand's National Museum, Te Papa is one of the most fun and interactive museums we've ever visited, and it'll easily keep you occupied for half if not a full day. There are lots of interactive exhibitions that children will love, such as the Quake House, and there's a highly recommended 'behind the scenes' tour you can take too.
Rotorua is full of geothermal marvels, lots of which you can see as you're just on foot exploring the town, but to see the world famous Pohutu Geyser, you'll need to take a trip to Te Puia. It's well worth it, as alongside the bubbling mud pools and exploding geysers, its also home to The Centre for Maori and Cultural Experiences. Watch craftsmen wood carving and weaving and take part in a Maori Cultural Performance.
We hope this has inspired you to consider New Zealand as a family holiday destination.  If you're already thinking about travelling down under, or have a trip booked for the future, you'll hopefully have some ideas of places to go and things to see as a family while you're there!
Of course, there are many more family friendly activities that we are able to recommend, so do get in touch to talk through any ideas and let us help plan your family adventure to New Zealand!