A wedding day can be your best day ever, a feat of logistical wizardry, your third most stressful life event (according to research), and sometimes all of these things at once. So just as well you have a special treat lined up for the other side of it. A honeymoon is a wonderful and welcome break after your big day. It can be an adventure, the height of decadence or simply a chance to do nothing for a while. And we're here to tell you that whatever you want from your post-nuptial getaway, New Zealand is the best place to find it!
Is New Zealand a Honeymoon Destination?
New Zealand is one of the most romantic countries in the world. Just think of the perfect beaches, the tranquillity of the azure lakes, the breath-taking alpine views and the world-renowned vineyards and you'll start to see what we mean.
New Zealand is that place that offers it all. Whether you want action and adventure, peace and seclusion or a combination of the two, New Zealand has the ski slopes, the forests, the cities, the waves, the harbours, the cruises, the spas, gardens, beaches and boutique hotels that will make your honeymoon the once-in-a-lifetime experience it deserves to be.
So yes, it is a honeymoon destination and a brilliant one at that!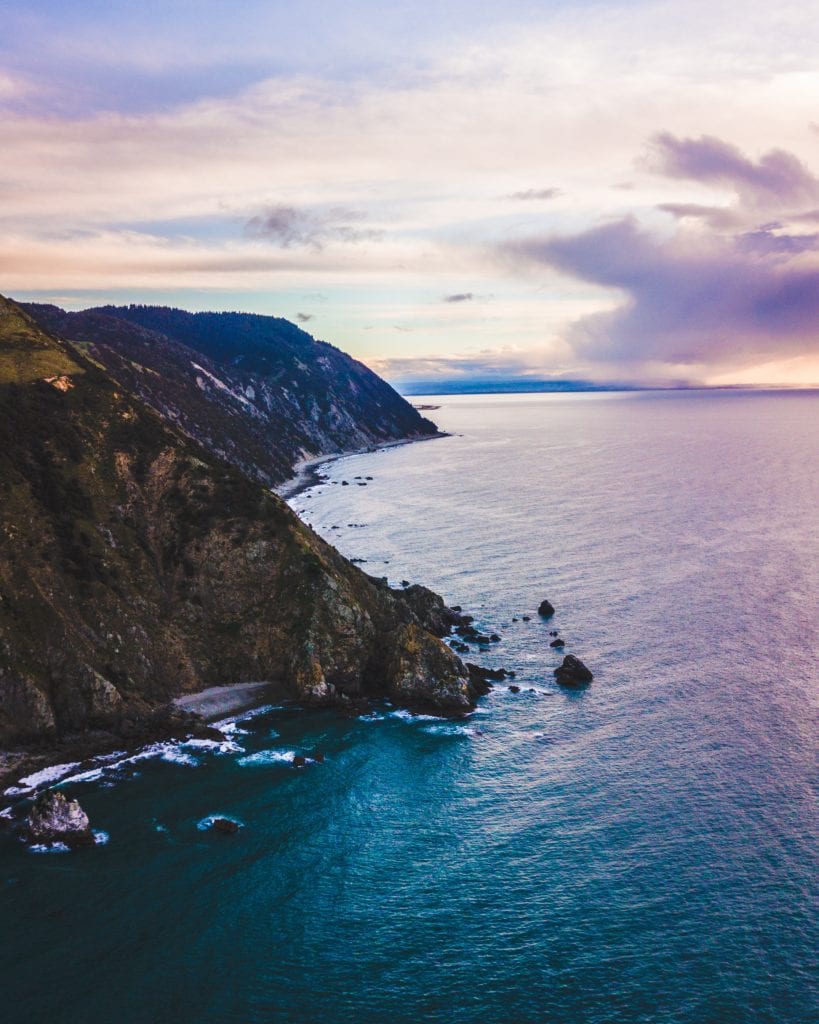 Honeymoon Activities in New Zealand
When it comes to a New Zealand honeymoon itinerary, tastes and interests will vary from couple to couple, but some particularly special activities we'd urge you to consider include:
Take the Waiheke Island Wine Tour
Heli-Hike the Fox or Franz Josef Glaciers
Dig Your Own Hot Tub at Hot Water Beach
Visit the Mount John Observatory Near Lake Tekapo
Go swinging in Queenstown (Not that kind of swinging!)
Read on for more info about these things to do on your New Zealand honeymoon…
Waiheke Island Wine Tour
Waiheke Island is a little slice of paradise in the Hauraki Gulf. With sheltered waters, secluded beaches and some of the friendliest locals in New Zealand, you'll completely forget that Auckland (New Zealand's largest city) is just a short ferry ride away. The views on this little island are incredible, and we haven't even mentioned the wine yet!
Waiheke island is home to some world-renowned vineyards and wineries and you can either pick up a group tour, or hire yourself a car to go and visit them. A warm welcome and plenty of fabulous wine and well-chosen nibbles await. And if you like your food as much as your wine, make sure you pay a visit to the olive groves; the oil they press there is out of this world.
Heli-Hike the Fox or Franz Josef Glaciers
Heli-hiking is great for two main reasons. The first is you get to go in a helicopter, and that's always a good story. The second is that you can get to the top of things very quickly – glaciers being the case in point here. New Zealand's glaciers are fascinating, unique and gorgeous, forming weird and wonderful tunnels and bridges of turquoise blue ice, as they flow faster than many other glaciers in the world.
What could be more romantic than strolling down a glacier in the warm New Zealand sun, drinking fresh glacier water, and then travelling through the alpine country and lush rainforests as you head back down to the beach for a dip in the sea? Superman may have impressed Lois Lane with the honeymoon suite at Niagara Falls, but it was taking her to his ice palace that really knocked her socks off.
Struggling to decide whether to visit the Franz or Fox Glacier? We answer your most commonly asked questions in our blog post here.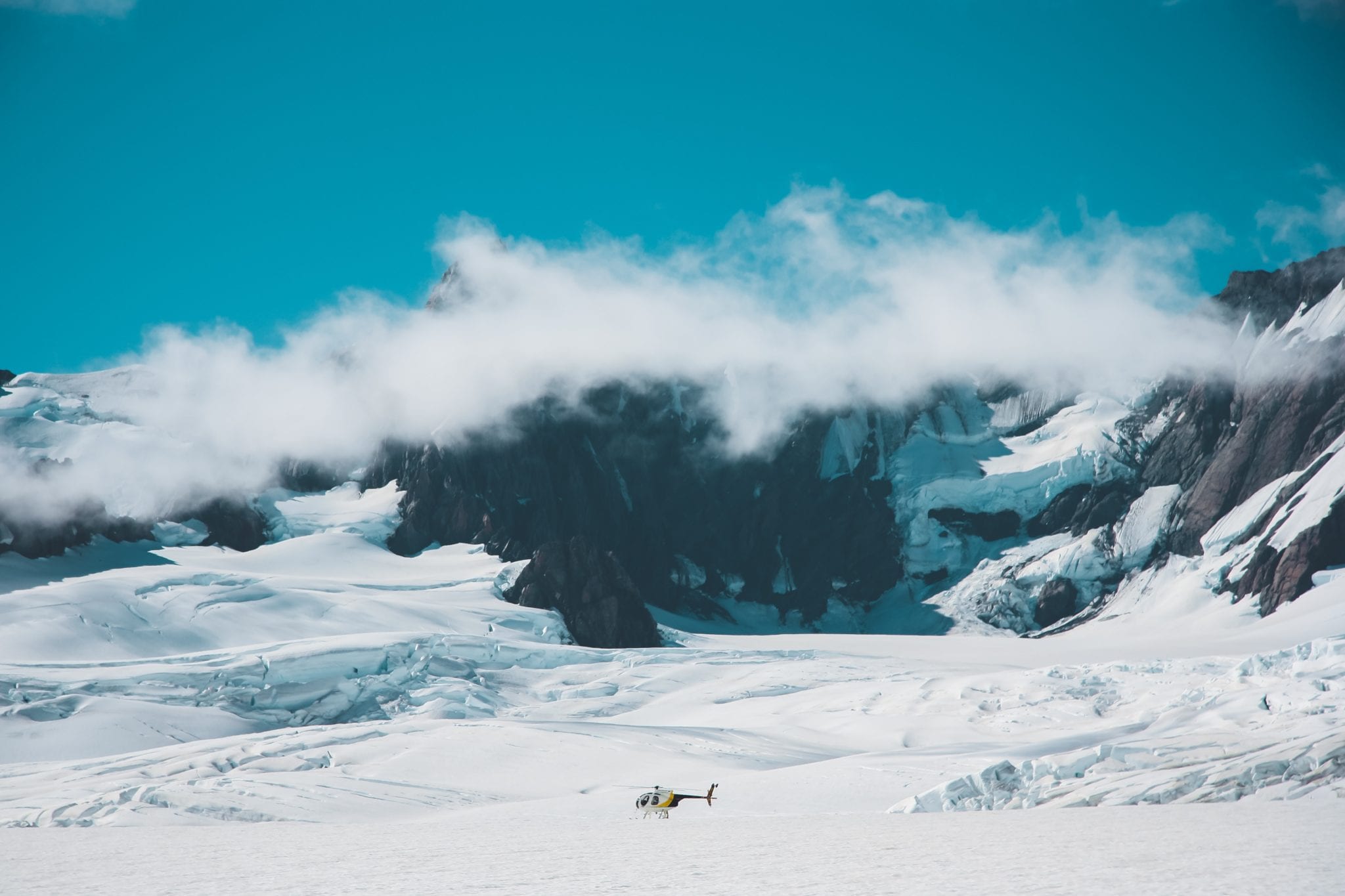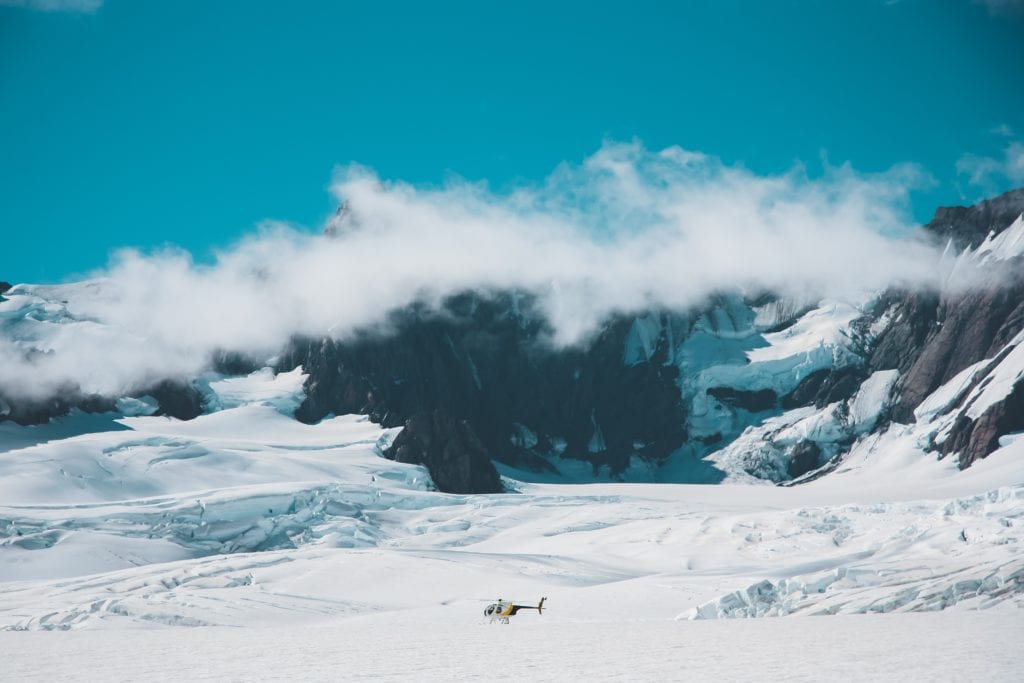 Dig Your Own Hot Tub at Hot Water Beach
The Coromandel Peninsula just east of Auckland is a beautiful place to spend the first few days of married life. With, golden beaches, huge natural rock formations and rugged coastlines too, there's something for all tastes here. It is 'picture-postcard' beautiful and you can even round off your day by digging yourselves a private hot tub on Hot Water Beach! Hot Water Beach is so named because of a patch of thermal water bubbling just under the sand at low tide, it's a real wonder to behold, and there are certainly worse places to unwind…
Visit the Mount John Observatory Near Lake Tekapo
Stargazing is romantic for all the right reasons. It alludes to the big mysteries in life, it reminds us how special it is to be here, and we all look great in the moonlight! New Zealand is particularly good for star gazing because of its huge dark skies that reveal more stars that you thought could possibly exist, and if you come in the winter, you might be lucky enough to see New Zealand's own version of the aurora borealis: the aurora australis. Head to Lake Tekapo for a wonderful setting from which to gaze up at the stars, and for the Mount John Observatory just down the road, which will give you the best view of the aurora australis.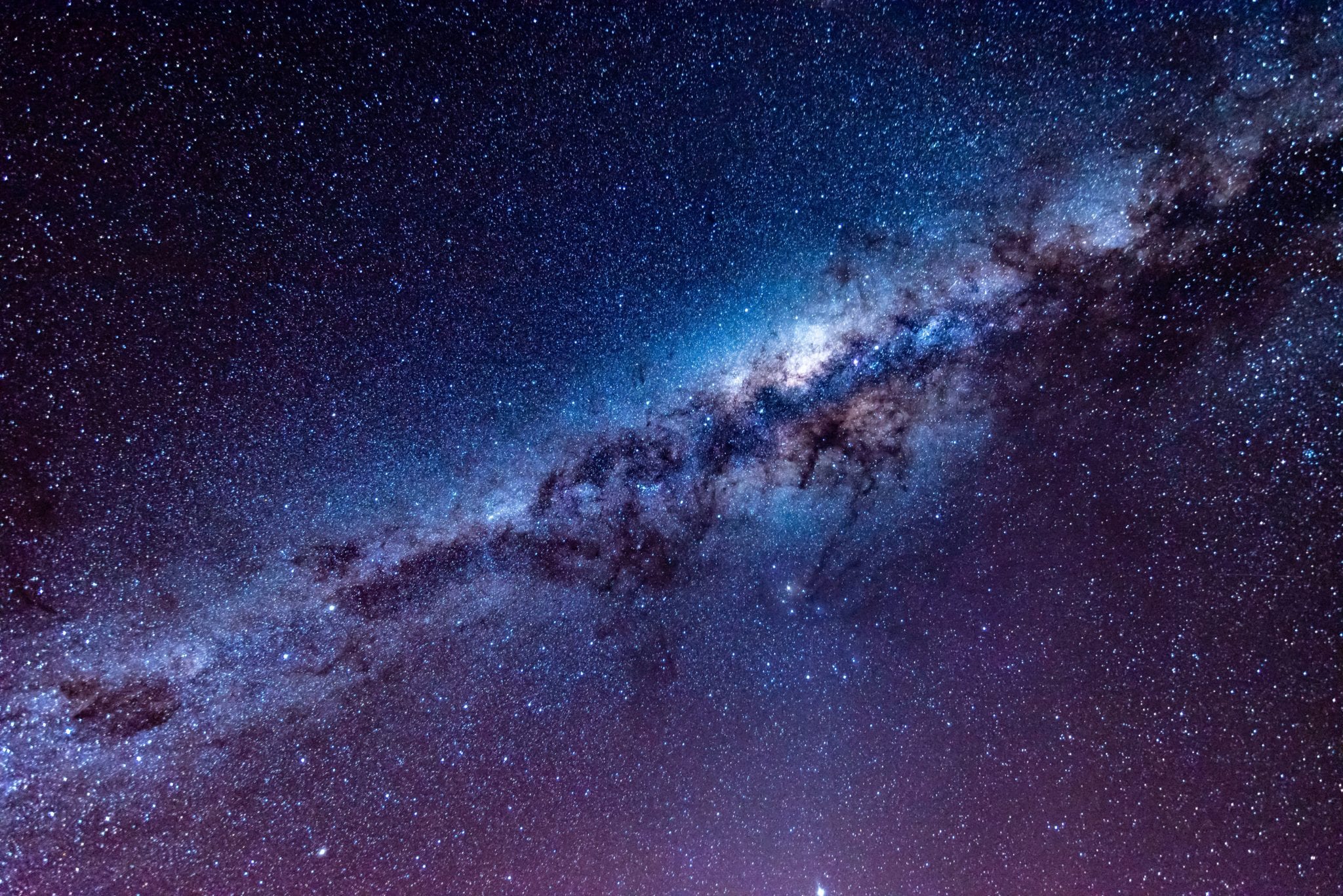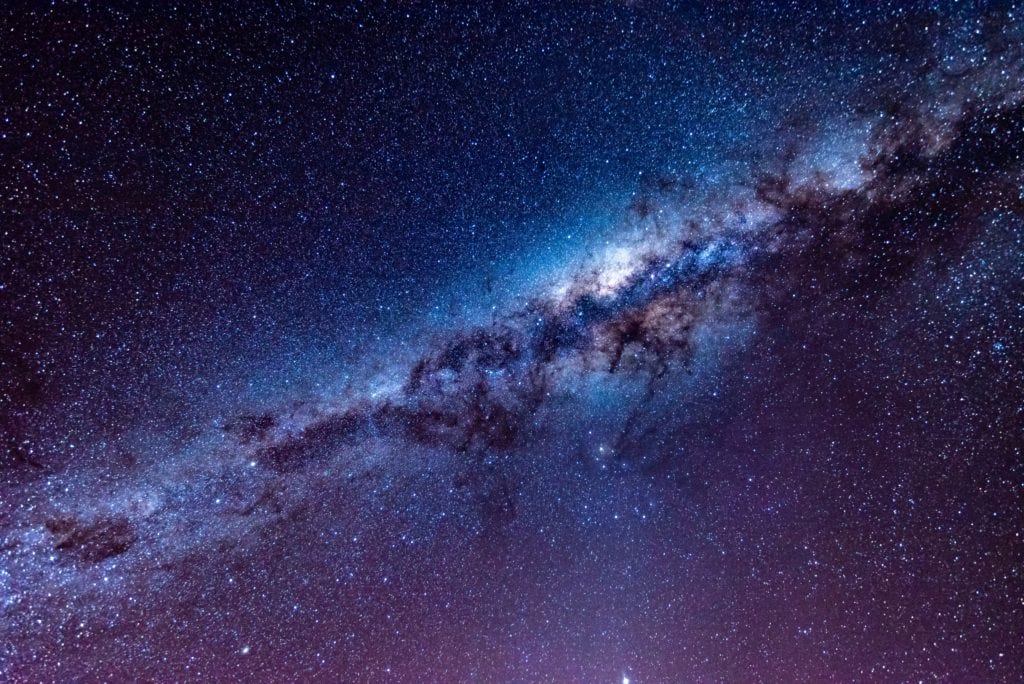 Swinging in Queenstown
A swing is a romantic thing. A swing for two in a beautiful dilapidated garden, perhaps. Gently pushing your loved one at the local park as you recount the stories of your time together, sure. A death defying, 300-meter tandem swing through the New Zealand mountains as you and your newly betrothed bellow at the top of your lungs? Ok! For the thrill-seeking couple, Queenstown boasts the most famous swing in the world and it is a truly unforgettable experience. If this is the kind of thing that piques your interest, check out A J Hackett Bungee for many more thrilling activities to get your two hearts racing.
New Zealand Honeymoon Packages
The best thing about Silver Fern is that we don't take a one-size-fits-all approach to our holidays or our honeymoons; we can tailor your honeymoon in New Zealand to your specific interests, what you want to do and where you want to go. Like the sound of Hot Water Beach, but not into helicopters? No problem. Fancy an evening of stargazing but happy to avoid the 300-meter swing? Done deal.
Whether you like glamping or 5 star luxury, hiring motorbikes or travelling by train, we'll arrange it for you. Take a look at some of our example itineraries for inspiration and then let us take care of the rest.
How Much Does a Honeymoon in New Zealand Cost?
As with any trip, you can make your honeymoon in New Zealand fit your budget, and we can help you with that. Typically, flights cost around £500+ depending on when you book them, and you'll also need to consider your accommodation, transport and food.
It may be a renowned honeymoon destination for the rich and famous, but there are still plenty of options for those of us on a tighter budget. Why not go motel rather than hotel? New Zealand's motels are often pretty spacious, with a living area, bathroom, en-suite and kitchen, meaning you can do a little self-catering too.
New Zealand's number one selling point is its landscapes so keep costs to a minimum by making the most of National Parks and beaches, and book your flights and car hire well in advance while availability is high (as availability goes down, price goes up).
Your New Zealand honeymoon cost will vary a little depending on when and where you choose to go, but international travel has never been cheaper, and with Silver Fern, it's never been easier either! Drop us a line with your budget and we'll show you what we can do!
Having Trouble Deciding Where to Go For Your Honeymoon?
When it comes to deciding between Australia and New Zealand as a honeymoon destination it's the landscape that's the real difference. In New Zealand, the landscape is lusher than in Australia. With rolling mountains, rain forests, and alpine ranges, there's a picture-perfect moment around every corner.
Switzerland Vs New Zealand Honeymoon
New Zealand and Switzerland have lots in common, they both have great mountain ranges and natural beauty. But where New Zealand has the edge (apart from its coastline and some of the most gorgeous beaches in the world) is in its wild, natural beauty and the seclusion it offers. Switzerland is a much more manicured country.
Bali Vs New Zealand Honeymoon
This one's a tough draw. Both destinations have the beaches, the wild beauty and the friendly locals, and at the same time, are very different places in terms of economy and culture. From our point of view, we feel that while both have a lot to offer, New Zealand has a greater diversity of scenery and a much larger range of outdoor attractions and adventure activities on offer.
Greece Vs New Zealand Honeymoon
We have two very different countries here, in two very different parts of the world, so travel time alone may be your deciding factor in this one. The historical sights and hot summers of Greece are hard to beat, but New Zealand has very rich cultural history of its own to explore, along with a climate in which you can find four seasons in one day if you want to!
We know, because the Beatles told us in 1967, that all you need is love, and it's hard to argue with that! But when it comes to what you want, we hope we've given you some great ideas to help you choose the best way to spend the first few days of your long and happy marriage.
Want to discuss your honeymoon plans further? Contact us today and our team will be happy to tailor a holiday to New Zealand, just for you!
Featured photograph of Queenstown by Joel Staveley on Unsplash
Cable Bay by Rich Hay on Unsplash
Franz Josef Glacier photo by Belle Hunt on Unsplash
Milky Way at Lake Tekapo photo by Graham Holtshausen on Unsplash