However you look at it, October is an exciting month in New Zealand. The hills and valleys are lush and green, the flowers come bursting out of their beds. Beach lovers lay their towels on the golden sands while skiers slalom down the ski fields above. There really is something for everyone in New Zealand in October, and today we're going to share some of the best things we've found on our many trips over there in this magical month. 
What's New Zealand Like in October? 
New Zealand in October lands us slap bang in the middle of spring. It's a fantastic time to visit as the New Zealand October weather is characteristically mild, the blossoms are in full bloom, and it's still possible to find snow in New Zealand in October, even as the early signs of summer are stirring.
The New Zealand temperatures continue to rise over October and November, and as you'd expect, the north island beats the south. Average temperatures for Auckland in the north sit at around 18°C and the average for Queenstown in the south will be around 15°C.
Whilst you can rest assured that it'll not be too cold nor too hot, the weather conditions in New Zealand in October can be a little unpredictable. The last time I was in Wellington (in October) we had sun, rain, wind – though the wind is pretty much guaranteed in Welly – the odd polar blast and snowfall in the mountains! What is fairly certain is that the October weather forecast in New Zealand will be rainy. Generally speaking, rainfall in October is higher than September, and sometimes higher than November too. Don't worry, we're not talking monsoons, but you'll be glad of an umbrella. 
October kicks off with about 12.5 daylight hours and finishes with around 14, and this is a great month for sunsets! We have a huge collection of sunset photographs here at HQ, most of which were taken in spring. If you fancy starting your own collection, sunset time at the start of October is around 7.30pm, rising to 8.30pm by the end.
But as great as the sunset can be, it's probably not the only thing you want to see while you're there, so here are a few other suggestions for how you could make the most of October on these wonderful islands.
What To Do in New Zealand in October
One of our favourite things about New Zealand in October is the fact that there is so much to do. From skiing to beach breaks, your itinerary will have never looked better. Here are some of our top tips to get you thinking:     
Enjoy Great Food at "it!" – the Bay of Islands Food & Wine Festival

See the Spring Blossom at Christchurch Botanic Gardens

Get Into the Carnival Spirit at Nelson Arts Festival

Embrace the joys of spring with a walk (or a hike?)
Enjoy Great Food at "it!"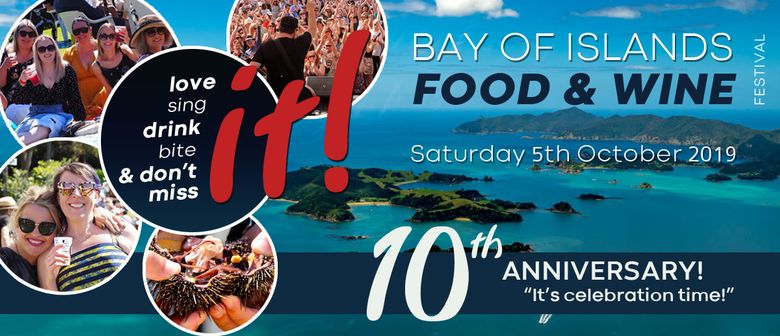 New Zealand loves its food. And if you're looking for a way to explore the variety and quality on offer, well this is "it!"
"It!" is a boutique festival whose tagline is: Love it! Cook it! Drink it! Bite it! Sing it! It's famous for its food and wine, but there's also music all day long, fun competitions including Kina Sucking and Pie Eating and lots of great activities for kids too; it's a really family-friendly festival. Set in the Bay of Islands, you'll also be spoilt for choice for other things to do while you're there, from beach bathing to hiking and mountain biking to dolphin watching. The only risk is that you might not want to leave! 
Christchurch Botanic Gardens

Christchurch is New Zealand's 'garden city' and the Botanic Gardens (which also connect to Hagley Park) is the biggest green space in the city centre. We've made no secret of our love for this place – it's absolutely glorious, and the jewel in the crown of a beautiful city.
While it might be a little late to catch all of the cherry blossoms in the park in October, the place is simply awash with colour and scent from bed after bed of flowers and the late spring blossoms. New Zealand's climate is perfect for gardens, and this is one of the best you'll find.
Nelson Arts Festival
I absolutely love Nelson Arts Festival – it's a huge explosion of colour, talent and vibrant art that fits perfectly with the season of spring. You'll find carnivals, parades, and music, comedy, talks, dance, and cabaret, even rock opera! And all set in a beautiful landscape, in what is typically a lovely sunny week (though we offer you no guarantees when it comes to October weather!)
Expect exciting, talented and sometimes challenging acts that'll have you dancing, laughing (and possibly crying) in the aisles.
Walking, hiking, and outdoor adventures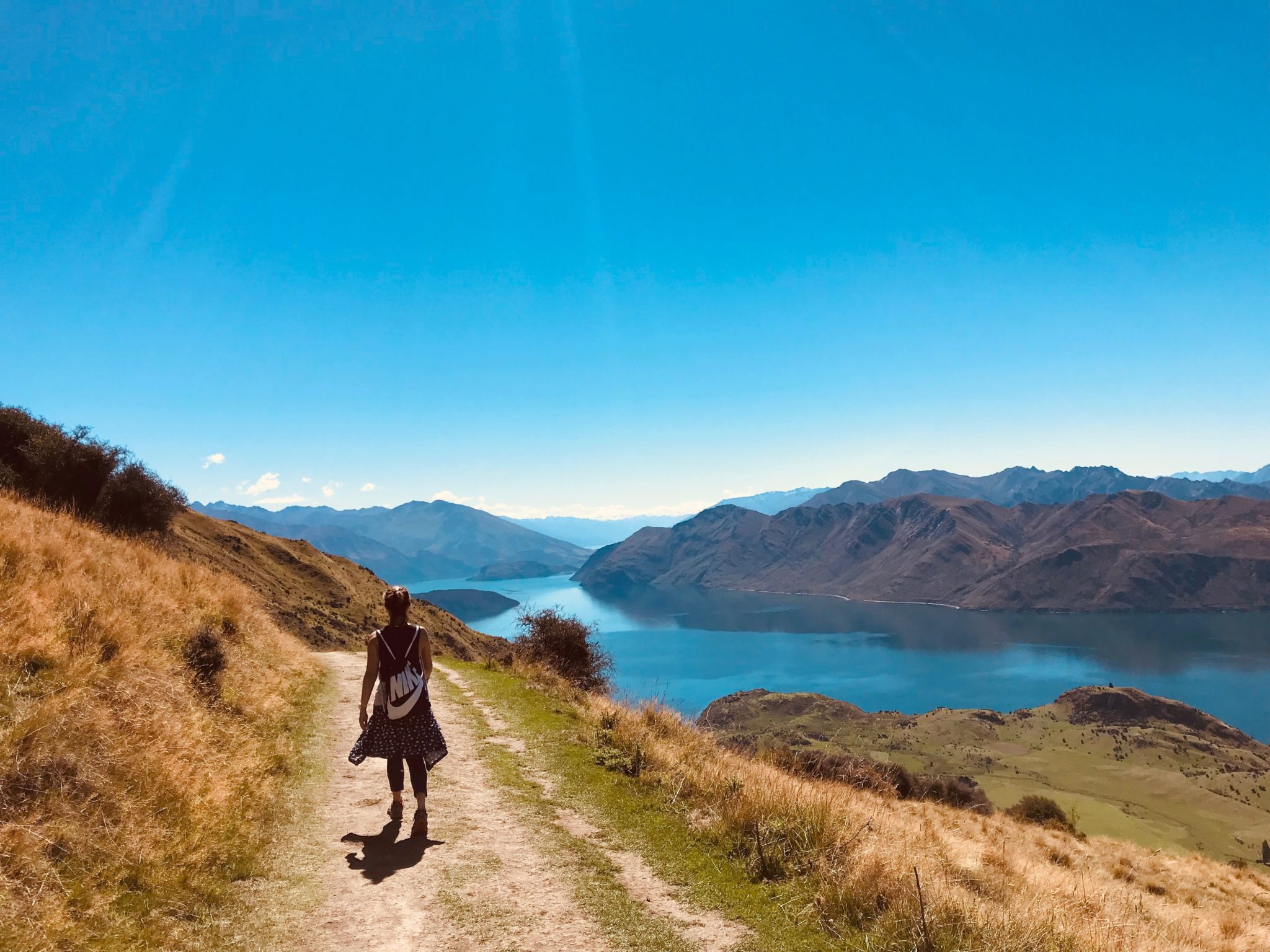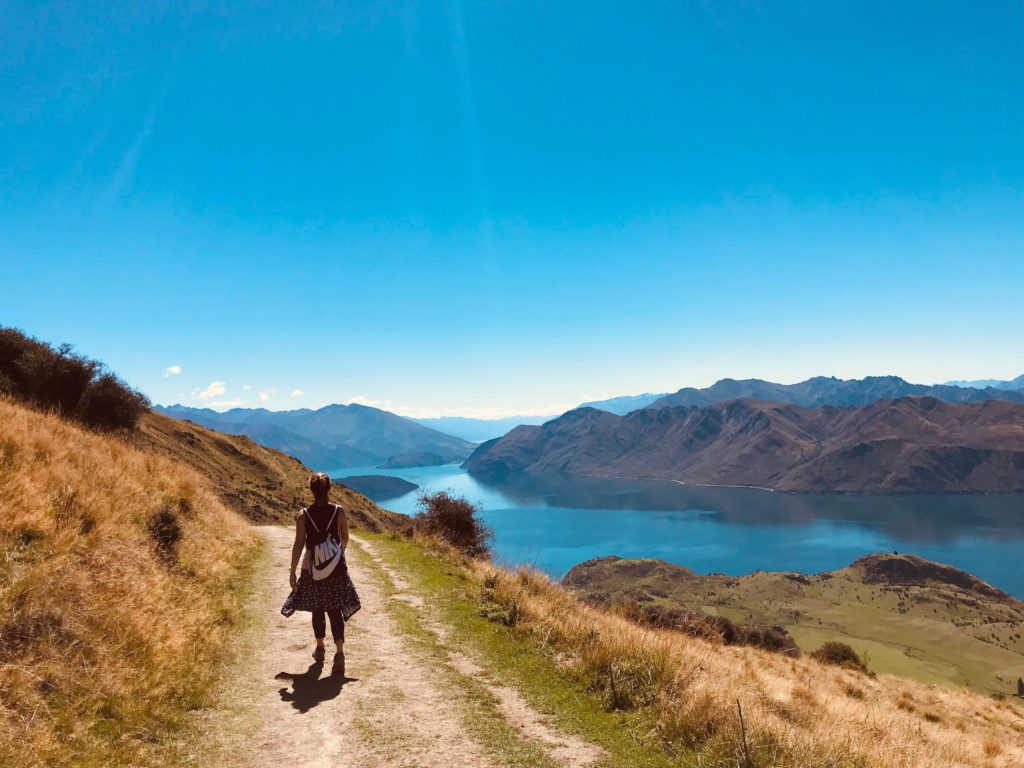 Fans of the cold white stuff will be pleased to know that, depending on the weather, ski fields may still be open in October, and as New Zealand outdoor activities go winter sports are right up there. But if you arrive too late, or you're just not a big fan of snow, then October is the perfect time to go walking!
Despite school holidays in the early part of the month, in our experience, October is actually fairly quiet in terms of tourists, and as such it's a great time to get out on the trails before the busy summer months. The landscape is stunning this time of year, bear in mind though that the weather can be changeable so prepare for the unexpected. 
What To Pack for New Zealand in October
Have I mentioned the unpredictable October weather yet? Unfortunately, a consequence of this is that the question of what to pack for New Zealand in October is not an easy one to answer. But something well worth bearing in mind is that New Zealand is an outdoorsy kind of place. This means that there's plenty of opportunities to buy or hire clothing and equipment when you're out there, from tents and backpacks to lovely merino wool jumpers. Don't worry about trying to pack for every eventuality, lighten your load (and save on the hold baggage!) and add to your kit when you see what the weather is doing.
A few things definitely worth bringing though are:
Daily clothing that can be layered to match the temperature

Quick-dry hiking trousers

Light raincoat

Hat, gloves, and scarf in case of a cold snap

Your favourite hiking boots/sandals (if you have them, otherwise just buy out there)

One smarter outfit (including shoes) for posher nights out

Shorts, tee shirt and sunnies because it's definitely gonna be warm some of the time!
When it comes to what to wear in New Zealand in October, or indeed any time of the year, it's good to know that kiwis tend to be an informal lot most of the time. Suits and ties are rarely expected except in the most formal places. So think practical before panache.
With flights to New Zealand in October still very reasonable and tourists fairly few in number, October has to be one of our favourite months to visit NZ. It's true that October really is the month for getting four seasons in one day, but it's the best of the four seasons in one day too. There truly is something to satisfy all interests and appetites at this time of year.