A campervan is a fantastic way to explore New Zealand. Whether you're considering renting one for just part, or all, of your tip, the combination of travel and accommodation in to a single package allows you to see the country at your leisure.
Get around in this way, and you won't need to worry about sticking to bus timetables or checking into hotels. Moreover, you'll have access to parts of the country that would otherwise be inaccessible.
To get the best out of the experience, however, it's worth bearing a few things in mind. If you're an experienced camper, then this advice is sure to ring true – but if you've yet to set out in a motorhome, you'll soon appreciate their wisdom.
Pack Light
If you've never been camping before, then you might be tempted to make your van as rich in features as your home by cramming your suitcases full of every item you might conceivably need. But when you're travelling by campervan, you'll be sharing your living space with your luggage space – and having to pay extra for a larger van is sure to take the shine off your holiday.  You might struggle to find a space to stow a larger suitcase – and you don't want to be tripping over it every time you move from one section of the van to another.
The best approach is to compose a list of items that you can't do without, and then dispense with the rest. This might include a toiletry bag and a hairdryer, along with enough clothes to get you through the entire trip. Washing-up liquid and other consumables can be bought whilst you're over here, while cookware will be provided with the van itself. If you're wondering about a specific item, then be sure to ask us about it!
Where to Camp
You'll find campsites scattered across New Zealand, in a range of shapes and sizes. Generally speaking, the more well-equipped your campervan is, the more remote and threadbare a campsite you'll be able to get away with. One feature that's especially worth bearing in mind is the campervan's toilet. If you have one, then you'll be able to camp pretty much anywhere. If you don't, then you'll need a campsite with a toilet each night. Fail to abide by this rule and you could face a $200 on-the-spot fine – or, at the very least, a sense of deep and lasting shame.
Campsites in New Zealand fall into three categories:
Holiday Parks
These campsites are surrounded by fences, and charge admission to enter. For your money, you'll be able to enjoy comprehensive bathing and laundry facilities – which is perfect for holidaymakers whose vehicles aren't quite so well-equipped. If you've opted for a cheaper campervan, then the price of admission might be worth a night or two spent in more luxurious surroundings.
DOC Campsites
These sites are run by the New Zealand Department of Conservation (or DOC). They come in a total of six varieties, ranging from serviced sites (for which you'll need to book in advance) to backcountry sites where the only facilities are a barbeque and the water from a nearby stream. Of particular note are 'Great Walk' sites, of which there are sixty in the country. They're to be found along Great Walk routes, and are a great base camp if you're looking to incorporate hiking into your trip.
You'll be able to book a stay at a DOC campsite via the DOC's website – and doing so is advisable if you're keen to avoid disappointment.
Freedom Camping
Freedom camping is exactly what the name suggests: with a campervan, you'll be able to park up just about anywhere and stay for the night. While New Zealand is sparsely populated, you'll still be making an impact that others will see if you don't clean up after yourself. Treat the country and its people with respect, and scoop up any rubbish you create into a bag. Dispose of it the next time you encounter a bin.
It's worth also being aware of any 'no camping' signs, which might indicate that you've unknowingly ventured onto private property. If you're in doubt, it's worth pulling over and asking the locals where the best camping location might be found.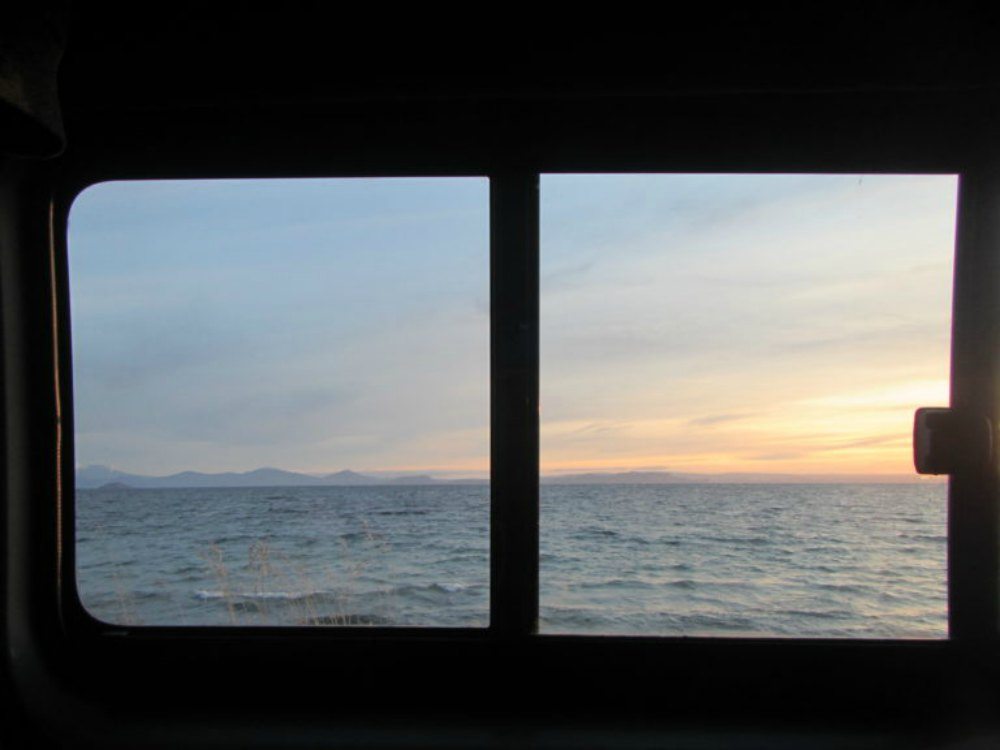 Cooking on the Road
One of the occupational hazards of travelling by campervan is that you'll need to contend with limited cooking facilities. You'll want to pick up a few essentials like oats and cous-cous. These can be used to make fantastic meals cheaply and in next to no time.
But, more importantly, they'll allow you to do so without turning your van into a sauna. This is particularly important, as you'll need to sleep in the same space you've just cooked in just a few hours afterwards – and extra humidity and heat is sure to be unwelcome, particularly during summer. Add to this the fact that some campervans don't come with any cooking facilities, and the need for some creative home economics becomes clear.
If you're looking for a fresh-cooked hot meal, it's worth occasionally pulling over to pick one up. If you're intent on eating out everywhere you go, then this won't be a problem – but this approach somewhat undermines the cost-cutting advantages of a campervan excursion. If you're going to be staying at a holiday park every few days, it's worth cooking a large batch of something that can be re-heated later. Mince-and-sauce-based dishes like bolognese or chilli are suitable candidates; cook them in bulk when you've access to a means of doing so and you won't have to worry about them later on.
When stocking up the cupboards of your van, choose canned goods and all-purpose spice mixtures. You might miss the freshness of your kitchen at home a little – but this is an environment where convenience is key. If you're determined to bring fresh food along, then pack a cooler that you can fill with ice.
Steer clear of any dishes that are tricky to make. When you're on holiday with only the bare cooking essentials, it's best to stick to the stuff that you can rely on to work, every time. Finally, you'll want to source as much of your food locally as possible; New Zealand has a great deal of produce on offer, which you'll be able to secure cheaply, provided the season is right. Over-plan and you'll miss out on a great deal of what's on offer in this part of the world!
Are You Prepared?
It's safe to say that spending long periods of time in a campervan isn't for everyone. Before you commit to two weeks or more spent travelling New Zealand in this fashion, you'll want to be sure that the snug living space is going to agree with you. If possible, book a shorter trip beforehand – that way, you'll be able to avoid upset. If you're taking small, irritable children with you, then this advice applies even more emphatically.
Money-Saving Tips
As we've mentioned, one of the best things about a campervan holiday is that it offers an economical way to take in what New Zealand has to offer. There are a few ways in which you'll be able to maximise these savings.
Plastics Are Your Friend
Is there any point in saving lots of money on a camping holiday if you're going to have to spend lots of money when you get back on replacement crockery? Of course not. One unfortunate reality of a campervan holiday is that your living and storage space will spend a lot of time moving back and forth as you navigate the winding mountain passes New Zealand has to offer. If you don't tie things down, they'll get chipped and even smashed during particularly snaking routes. The best idea, then, is to invest in a few Tupperware tubs and plastic plates at the outset.
Inflate Your Tyres
If you're going to be carrying something as heavy as a campervan over a large distance, then the effect that underinflated tyres will have on your fuel economy will be considerable. The rental place will doubtless provide them properly inflated; see to it that you keep them that way!
Plan Free Activities
The best things in life, as they say, are free. And the same is true of the best things in New Zealand – you'll be able to find some of the most beautiful hiking trails and secluded locations via campsites. These include the Great Walk campsites we've already touched upon. Just be sure to research your free activities ahead of time!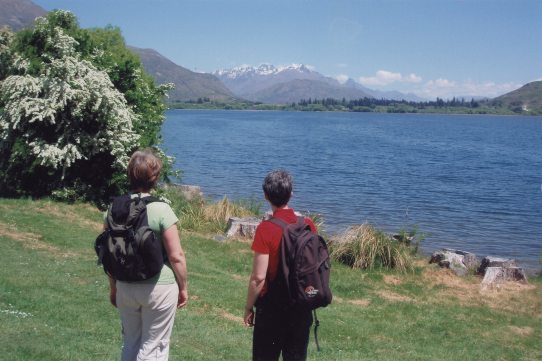 In Conclusion
A campervan provides a great way of seeing what New Zealand has to offer, as it'll slash your accommodation costs significantly and allow you a chance to see areas of the country that normal transport links can't reach.
Driving in New Zealand is a fantastic way to explore, and by following the advice we've touched upon here, you'll stand the best possible chance of creating a holiday to remember – without breaking the bank!
Looking for more money-saving advice for your holiday to New Zealand? Be sure to read "New Zealand on a budget".