Unlike many "Best Of" lists that you'll find on the internet, our selection of the best hotels in New Zealand is not based on algorithms or the amount a hotel may pay to third party sites to be at the top of their lists.
Instead, we've selected hotels that we've worked with over the past thirty years, all of which have consistently scored top marks with our travellers as they've made their way through the country's key sites and destinations.
Our New Zealand Hotel Recommendations
Of course, there is always an element of personal choice in selecting the best hotels – what suits one person will not always suit another, and price will always be a factor.
We've taken a strong value for money approach in our selection, so they're not always the most expensive or the most luxurious, but we feel they tick all the boxes when it comes to comfort, location, cost and service.
How do we go about choosing the best hotels?
As you'd expect, cleanliness, well presented rooms, comfortable beds and a good location are a given, but close to the top of the list comes customer service. We expect staff at all of our recommended hotels to go above and beyond for our travellers, and each property that makes our list is nothing short of what we consider outstanding.
There's also something about these hotels – they may have a unique history, a top-rated chef or a particular architectural style that sets them apart from other accommodation in the area.
Those who have travelled with us before will know, we often suggest "mixing up" your accommodations so that you also have overnights in B&B's, apartments and/or farm stays to really get a feel for what New Zealand hospitality is like – but we'll get to those in another blog post.
So, let's start by taking a look at some of the best hotels around North Island…
The Best Hotels in Auckland
Location is pretty important when visiting Auckland. You may see some top rated hotels that are in Auckland's suburbs, but it's a sprawling city and if you want to see the main sites and enjoy excursions in or out from the harbour, you really need to be down by the water.
Our first suggestion would be The Grand Millennium Hotel. Yes, a bit of a pretentious name but you'll find the hotel has spacious rooms and open public areas with an excellent restaurant. It's a short walk down to the harbour or to the Sky Tower, and we're usually able to get rooms here at a very good price for a 4 star hotel.
Alternatively, Rydges Hotel is also well located on a pleasant side street which leads onto Queen Street and then just a short walk down to the harbour. Not quite as spacious as the Millennium but very comfortable with plush beds and coming in at a similar price.
More upmarket and the "new kid on the block" is The Fable. A 5-star rated hotel which is very tastefully furnished with luxurious décor that leads straight onto Queen Street and the hustle and bustle of the city.
And right on the harbourfront, you have The Pullman. Offering stylish accommodation with fantastic views of the city centre, harbour and surrounding parks. Guests also have access to a lovely day spa with a heated pool, sauna and steam room.
The Sofitel Hotel also boasts great views of Viaduct Harbour Basin. There's a restaurant, French Press and a champagne bar on site. It also has very good sized rooms with balconies.
Finally, you might like to take a look at MSocial if you fancy something a little quirkier. Another weirdly corporate name, but again in a great location and full of fabulously fun interiors with great views across the harbour.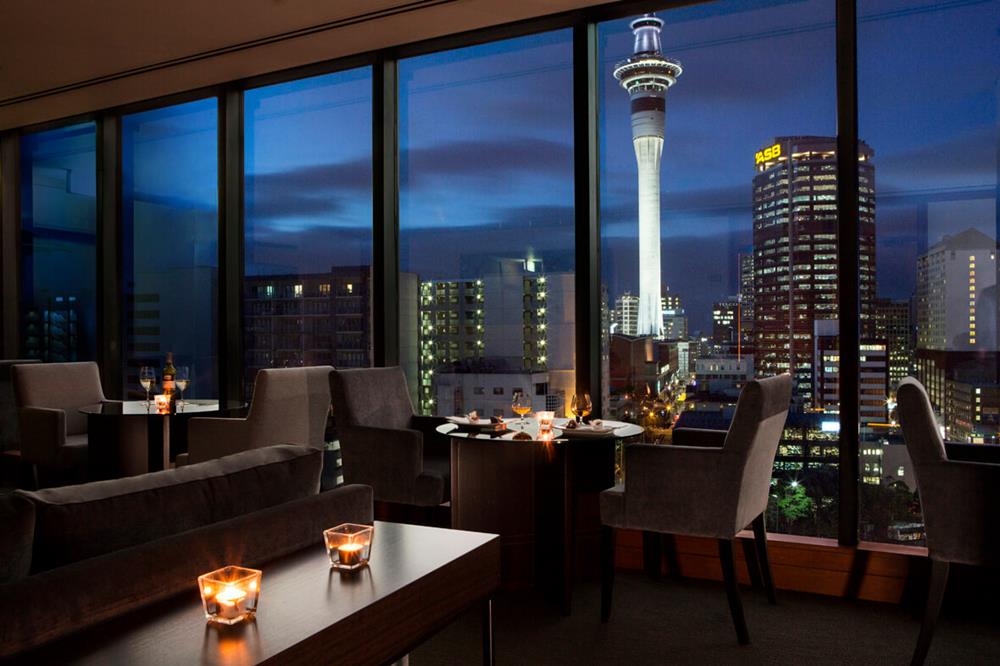 The Best Hotels in Paihia and Russell, Bay of Islands
In terms of size, these two settlements have hardly changed for over 150 years, so you'll find very few high rises and corporations here. We actually favour some of the smaller Bed and Breakfasts in this area, but if you're looking for an affordable hotel with great rooms and a great location, then you should definitely consider The Scenic Hotel, which is located just as you come into Paihia.
Or The Copthorne, which is in the next bay and closer to the Waitangi Park area. The Copthorne is more spacious and offers more in terms of facilities, but that all comes at a higher price.
The most characterful hotel in the area is The Duke of Marlborough on Russell – one of the oldest hotels in the area with wide decking around its frontage – sit on your rocking chair under the eaves and watch the world and the boats go by!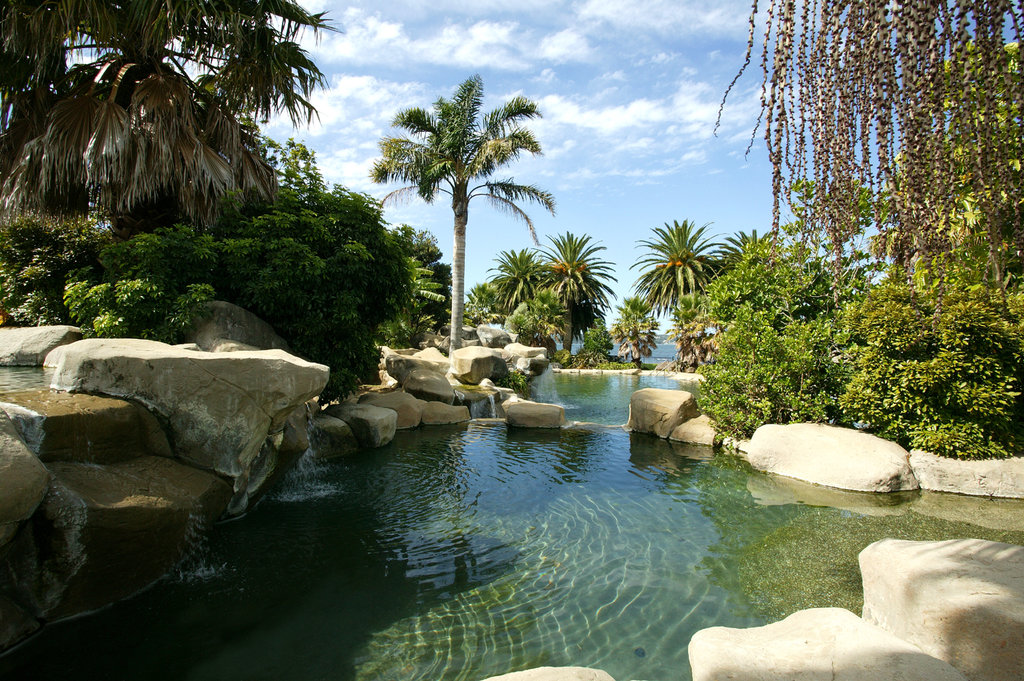 The Best Hotels in Rotorua
The drive into Rotorua is down one long main street that leads to Lake Rotorua, and off the street are motels a plenty. It's not until you get close to the lakeside that you'll find the hotels we recommend, starting with Princes Gate which is a lovely historic hotel, originally built at the turn of the 19th century and features elegant rooms with traditional furnishings.
The Novotel Rotorua Lakeside, is a modern property with bright and airy rooms with fantastic views over the lake. The Millennium Hotel also offers spacious, comfortable rooms facing Lake Rotorua, and a really inviting heated indoor swimming pool.
A particular favourite with Silver Fern travellers has been the Regent of Rotorua, which always scores highly for its delicious restaurant dishes and its plush, spacious rooms.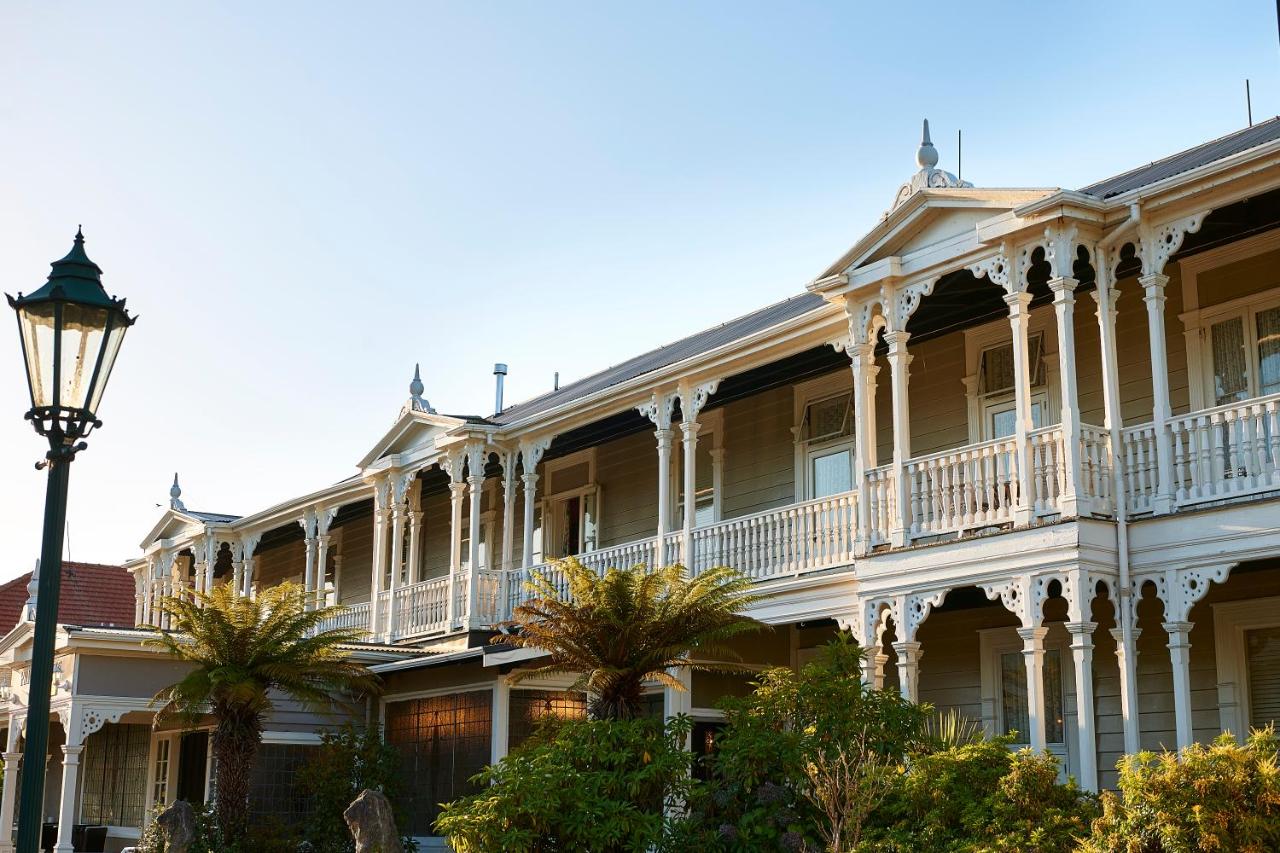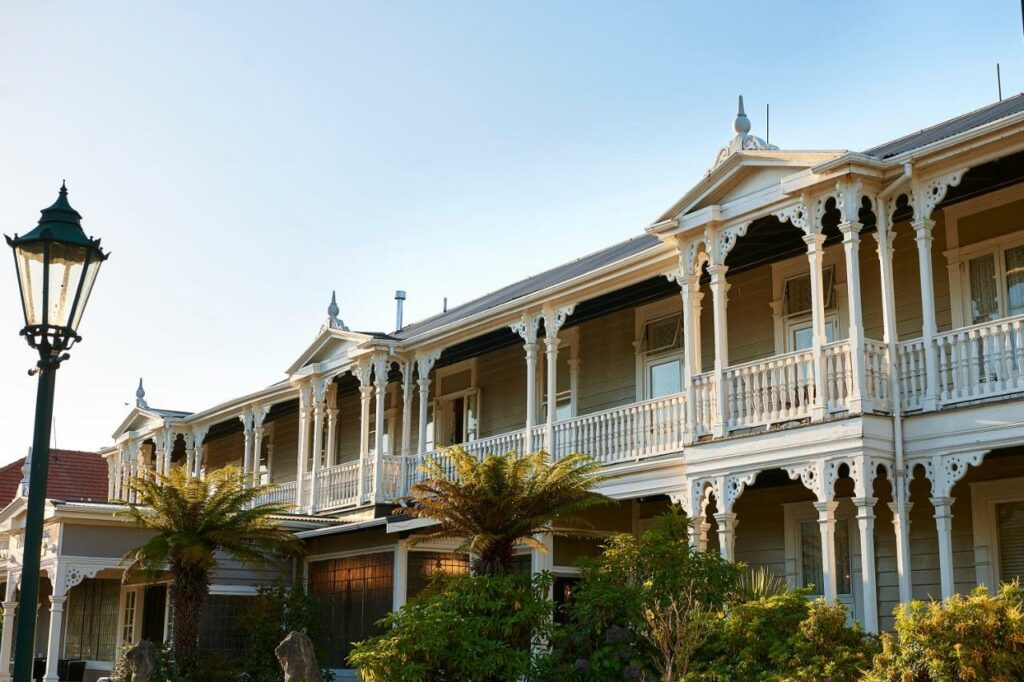 The Best Hotels in Taupo
In most cases, our travellers will choose apartments or motels in Taupo, but if you want a hotel, the Hilton really is the best choice. It has spacious grounds, wonderful views over Lake Taupo and, unusually, very characterful colonial style architecture – it's certainly not the sort you would typically associate with a Hilton Hotel!
The Best Hotels in Tongariro National Park
There's only two hotels in the park, so it's an easy choice; The Chateau Tongariro Hotel and the Skotel.
The Chateau Tongariro, as the name might suggest, is the more grandiose of the two. Offering large open spaces with an extensive range of facilities including a games room with billiards, sauna, indoor plunge pool and a fitness centre. The in-house cinema shows a range of films daily, too.
The accommodation is really a throwback "experience" of former glories, when visiting dignitaries and other notable travellers would drink champagne on the terrace and play golf on the 9-hole course. If you choose to stay here, then you have to view the accommodation in this light.
The Skotel Alpine Resort, which is almost hidden behind the Chateau, was primarily built for the ski season and has been crowned New Zealand's highest hotel. But it's more than just an upmarket ski chalet, with incredible views, pleasant interiors and a good kitchen in each room at a very good price during the summer season, it's the perfect base for hiking and outdoor activities. Be sure to ask for a room with a view looking out across the park and not the car park!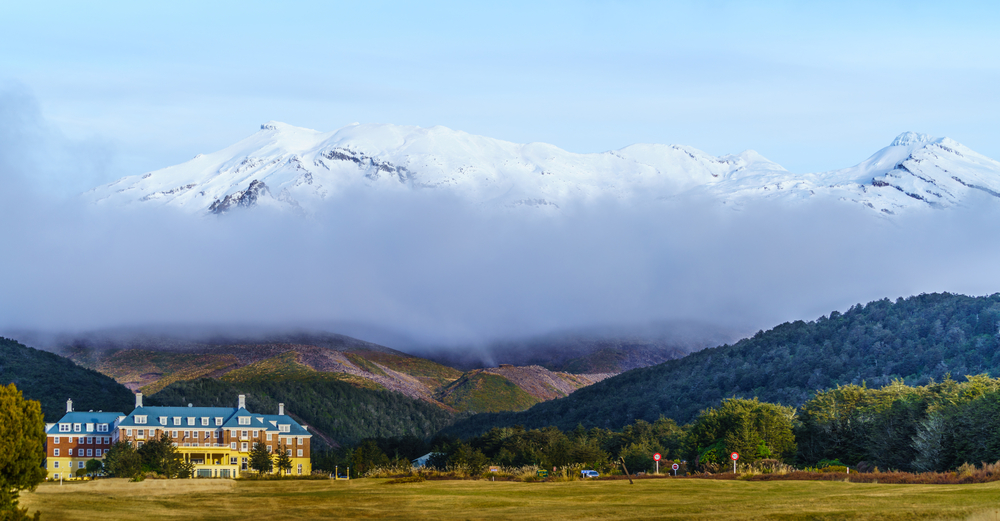 The Best Hotels in Napier
If you're looking for simple, clean and well located, The Scenic Hotel Te Pania is ideally positioned right on the waterfront, across from the open air pools and close to both the visitors centre and main street.
But, if it's ostentatious charm you're looking for, then head for the Masonic Art Deco Hotel. Featuring classic art deco architecture and décor throughout the hotel with super stylish rooms and interiors, it really is like stepping back into the 1930's. The hotel is also located on the waterfront with panoramic views of the Pacific ocean and close to the Museum Theatre Gallery.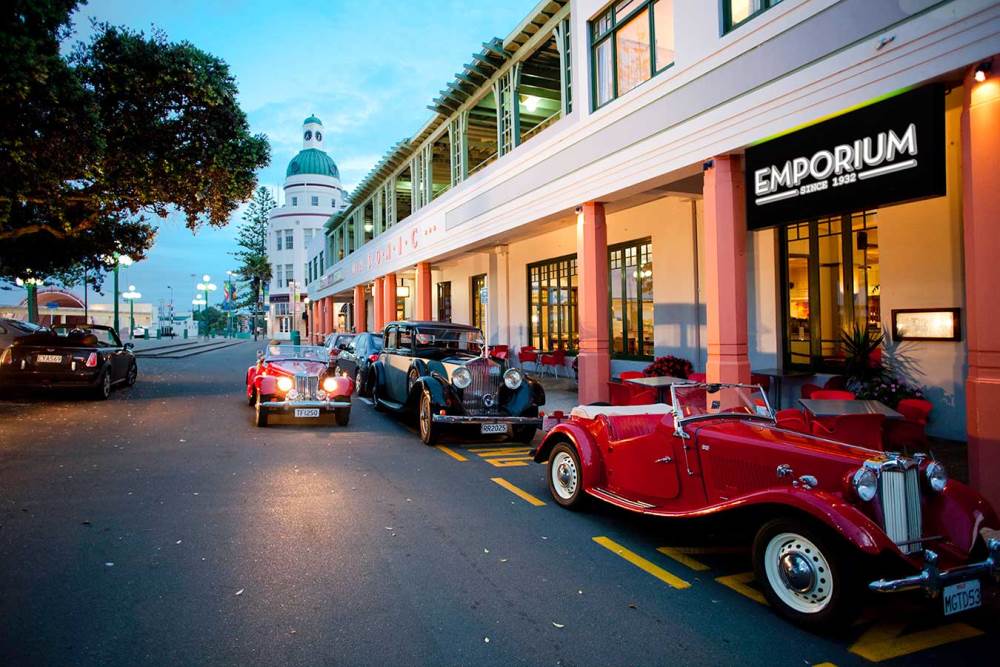 The Best Hotels in Wellington
As with Auckland, when visiting Wellington it's all about location. Our recommendation is to be close to Lambton Quay so that you have easy access to the main shopping area, the restaurants along the quayside and to Te Papa, New Zealand's National Museum.
With this in mind, we'd first recommend the James Cook Chancellor Hotel, with great views from the restaurant on the 7th floor, it's probably in the best location. Turn left from the hotel and you've got the cable car up the Kelburn Heights. With great views of the harbour at the top and a lovely walk through the gardens back to the Quay, you'll pass by the Beehive government buildings en route. If you turn right at the hotel instead, it's an easy walk to Te Papa.
If it's a museum experience you want, then take a look at the Museum Art Hotel. It was "moved" from the original site of the present Te Papa National Museum and is very much a cultural entity in itself.
Perhaps I should let the owners provide the description: "With abstract lines and playful patterns, we're setting you up for eclectic dreams. Your Wellington hotel room is surrounded by urban hills and harbour views, landscapes of true visual indulgence. In a capital alive with expressive aesthetic, here you can let it soak in. This unusual accommodation in Wellington is your own creative hideaway."
The Inter-Continental is very much the premier 5-star accommodation on the waterfront and if it's a luxurious experience you want, then without doubt the Inter-Continental provides it from a location very close to the quayside too.
We should just mention a hotel, not on the waterside but nevertheless very much a Silver Fern favourite and that's The Bolton Hotel. It has a range of accommodation options from elegant studios and suites to family style rooms, it's very close to the shopping area and city sights, and has a good reputation for its customer service and ethos as a whole.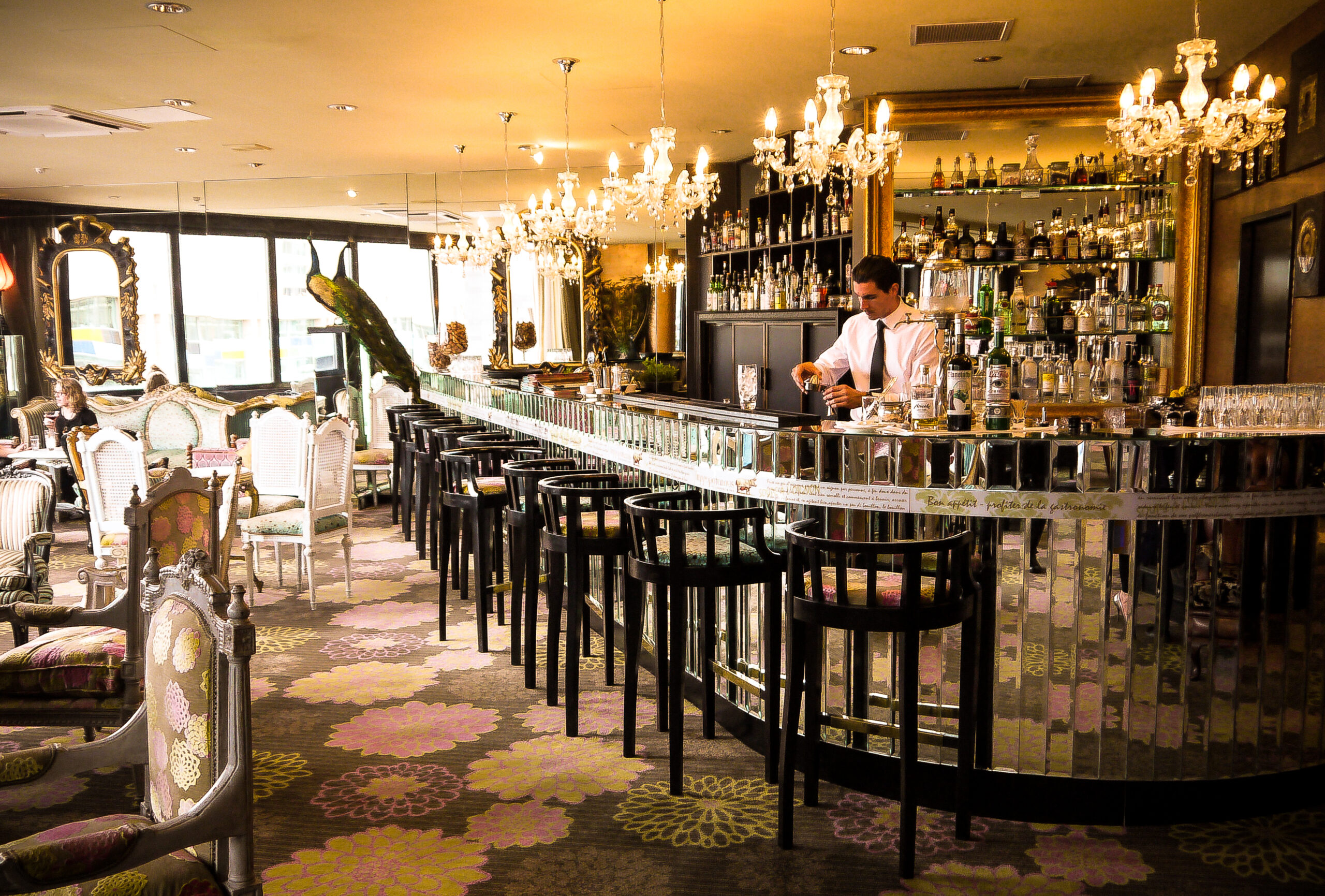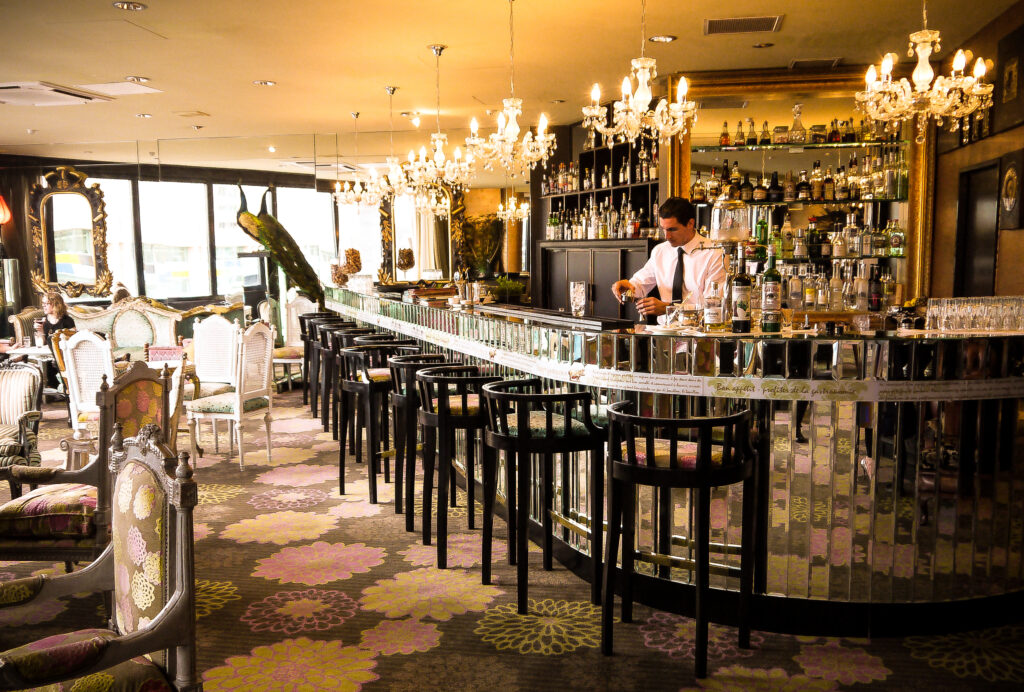 ——————–
So that's our round-up of the best hotels on North Island – I hope I've given you some food for thought in selecting your accommodation. My next blog will be our list of the best hotels on South Island, so do keep a lookout for that one. In the meantime, if you're planning a New Zealand holiday in the coming months and you'd like to know more about any of the hotels mentioned, just get in touch!