One of the things we enjoy most  about planning unforgettable holidays to New Zealand, is recommending our favourite places to stay. This month our B&B of the month is Sunlover Retreat in the Coromandel.
If you read our previous blog post you'll know why we choose to work so closely with smaller, more characterful Bed & Breakfasts as opposed to large hotels, and we thought it would be a great idea to introduce you to some of the hosts at our most loved properties. In this series of blog posts a selection of B&B owners will share their secrets about where they live and why they love welcoming guests in to stay with them.
Donna and Chris  run Sunlover Retreat, in Tairua and we asked them whats so special about their B&B…..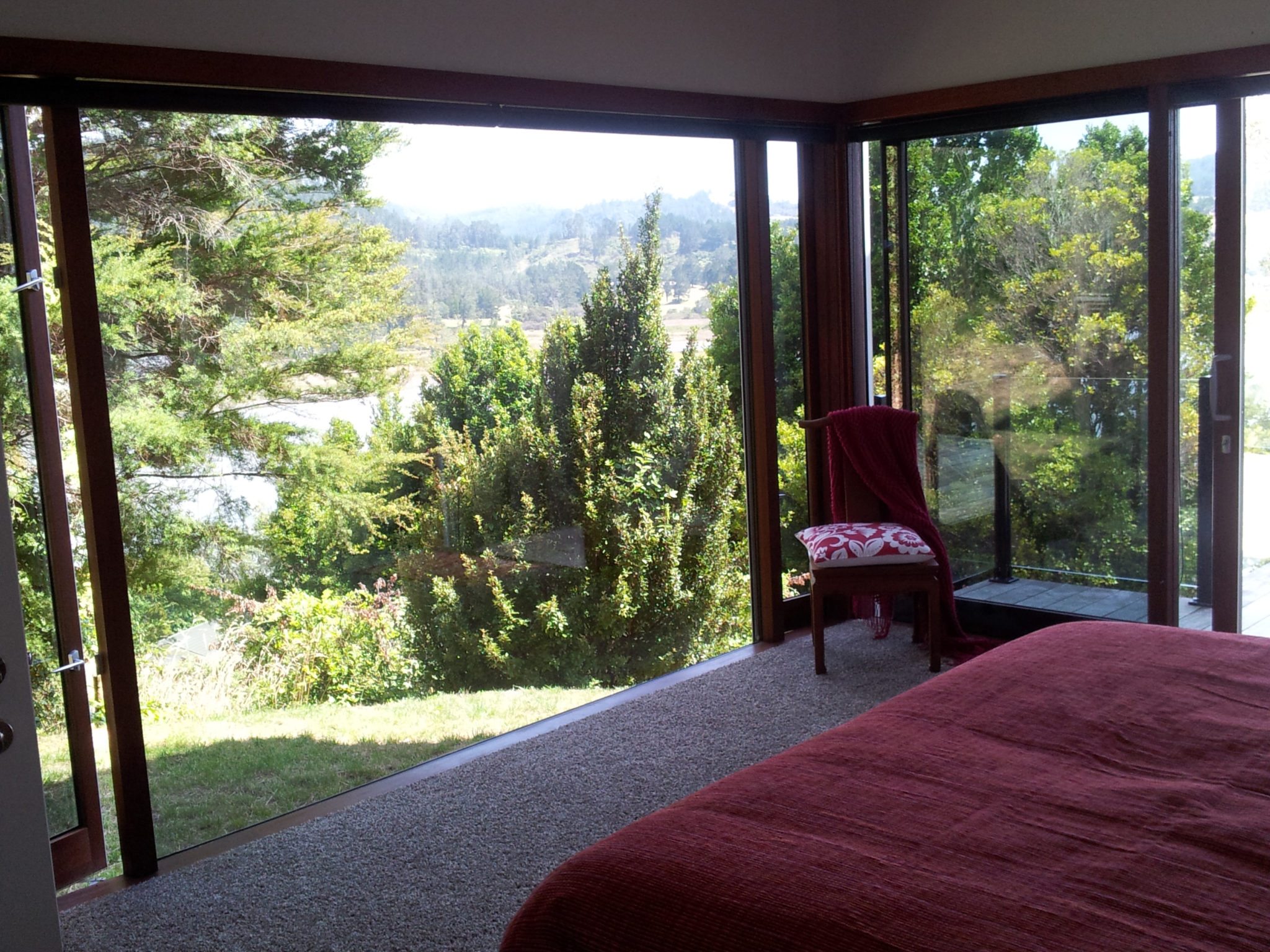 We'd love it if you could introduce yourselves. Tell us about who you are, how long you've been running your B&B, What made you decide to open your home to guests,
We are Donna and Chris Brooke and with our 4-legged Retradoodle, Rover, we opened our B&B in 2013.  We initially built our home to retire to, however once built, we were so keen to live and work in Tairua that we opened our B&B.
What's the best thing about where you live (Locally and regionally)?
Tairua is the gateway to the East Coast of the Coromandel Peninsula.  Our whole region is famous for its fabulous beaches, native bush, fishing and pretty much anything to do with the outdoors.  Chris and I particularly enjoy walking around Tairua along the esplanade and up to Paku Hill.  The views are amazing.  We also enjoy fishing and have a small boat that regularly allows us to catch our dinner!
Where's your favourite place to eat and drink in your town?
We love to eat at Manaia Restaurant and Bar.  It is a 5 minute walk from Sunlover and is a real café hub in Tairua.  The food is delicious and fresh.  The chef has a modern twist on many old favourites.  They love to serve small plates in a tapas style along with the traditional a la carte.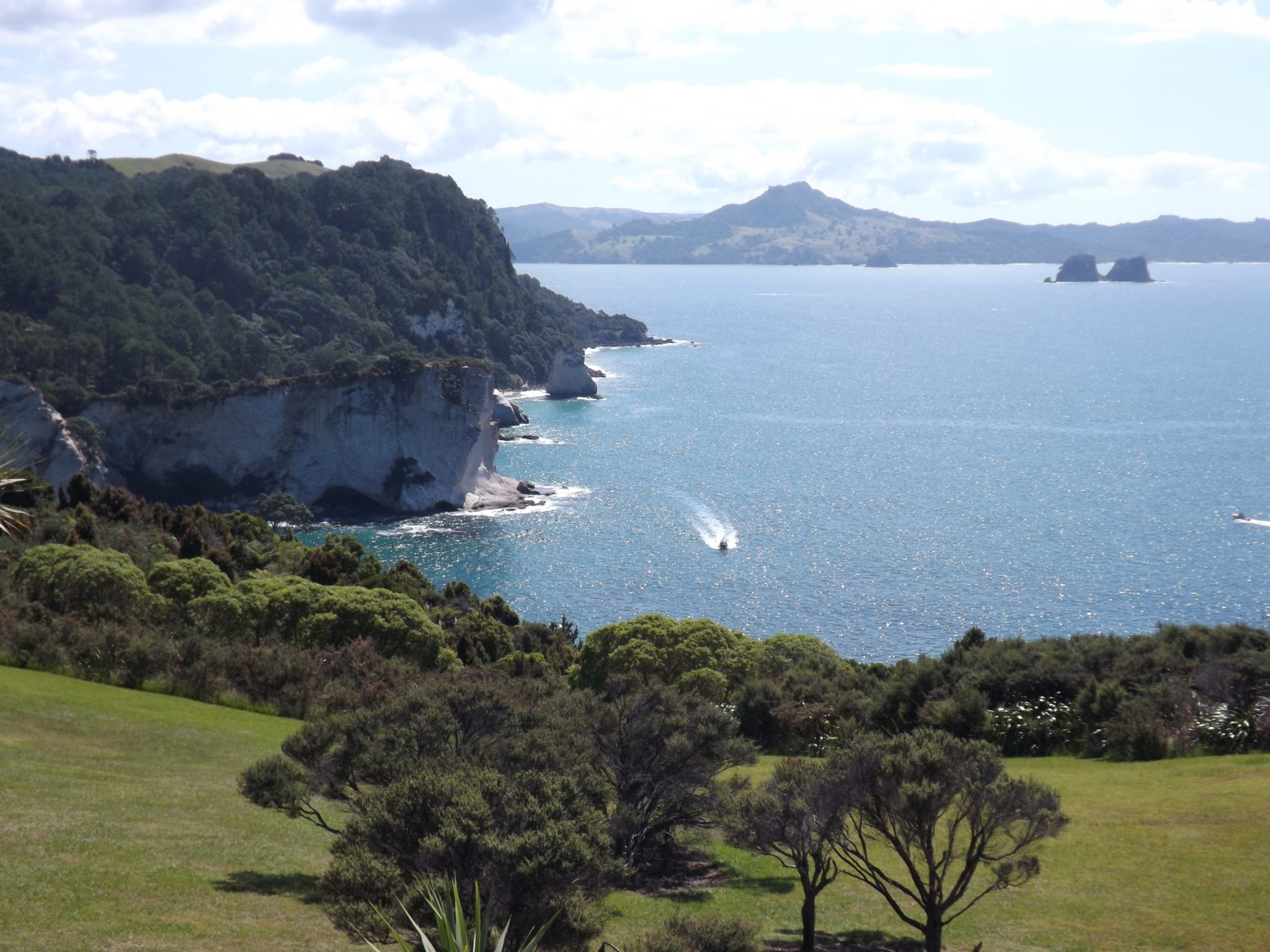 Tell us something about your town/region that we probably won't know – A hidden gem, a little known fact etc.
Tairua has a wonderful surf beach that is perfect for swimming or just whiling away the day.  Many people don't even know its there as they hurry through our town to get to famous beaches futher up the peninsula.  However, we always recommend to guests to go and enjoy the beach with one of our packed picnics.  We also have a marvellous hidden gem in Te Karo Bay … a 5 minute drive out of Tairua.  We feel Te Karo Bay rivals even Cathedral Cove!  Once there we recommend to guests to take the 20 minute walk to Otara Bay as they will most likely find they are the only ones on this pristine, gorgeous beach. Keep your eyes peeled as it is a 'Kiwi Zone'.
Why do you love running a B&B?
The joy of running a B&B certainly lays in the people we attract to stay with us.  It seems that people the world over appreciate the natural beauty of our flora and fauna and really appreciate what NZ has to offer.  It feels like that every day you are a part of someone's marvellous journey and it is always a real pleasure to be a part of it.
What do you love most about living in New Zealand?
We love that the natural beauty lies at our doorstep.  In NZ you do not need to move too far to see the sparkling ocean or enjoy the restful bush.
What would you make sure you do/see if you had just one day in your town?
Many of guests spend the day exploring Tairua.  We recommend meandering along the foreshore to place where NZ's oldest Maori artefact was found under the pohutukawa tree.  Then wander from there over to the beach to enjoy the surf pounding on the sand.  From there there are a few steps to climb to take you to the top of Paku Hill.  Up there you have the most marvellous view not only of Tairua but our sister seaside town Pauanui, their beaches and the Coromandel Ranges stretching as far back as the eye can see.  Once you've had enough of that 360 view then at the bottom of Paku Hill there are 2 cafes to choose from for your coffee and food stop.  Then it is a short meander back into Tairua town to look around the eclectic group of shops we have.  A wonderful day out exploring and immersing yourself in the natural beauty of Tairua.
Sunlover Retreat is just one of the unique small properties which we specialise in featuring in both Silver Fern tailor-made holidays and Small Group Journeys All our recommended accommodations are featured on our website, and we'll be featuring more B&B's over the coming weeks.