New Zealand has a wonderful selection of gardens to visit, and most cities and towns right across the country have both public and private gardens that visitors are able to enjoy, either independently or as part of a garden tour.
As with the general landscape in New Zealand, you'll find huge diversity in the plants in these gardens, from sub alpine to sub tropical and everything in between!
Airlies Garden and Wetlands, Auckland
 One of the most well loved and well known gardens in New Zealand, Airlies is characterised by beautiful sweeping lawns, and covers 12 acres of land, with stunning informal borders, ponds and waterways.
Created by Beverley Mcconnell some 50 years ago, the garden has been ranked by the New Zealand Gardens Trust as a garden of international significance,  a reflection of its year round appeal and plant interest.
Hamilton Gardens, Hamilton
 There is something for everyone at Hamilton Gardens. Rather than being a botanical garden, this unique 54 hectare garden, is often described as being more like a museum, and the five garden collections each tell the 'story of gardens' and how they have developed over time, and across cultures, as well as how they are used today.
In 2014 the gardens won "International Garden of the Year"- Well worth a visit!!
Pukekura Park, New Plymouth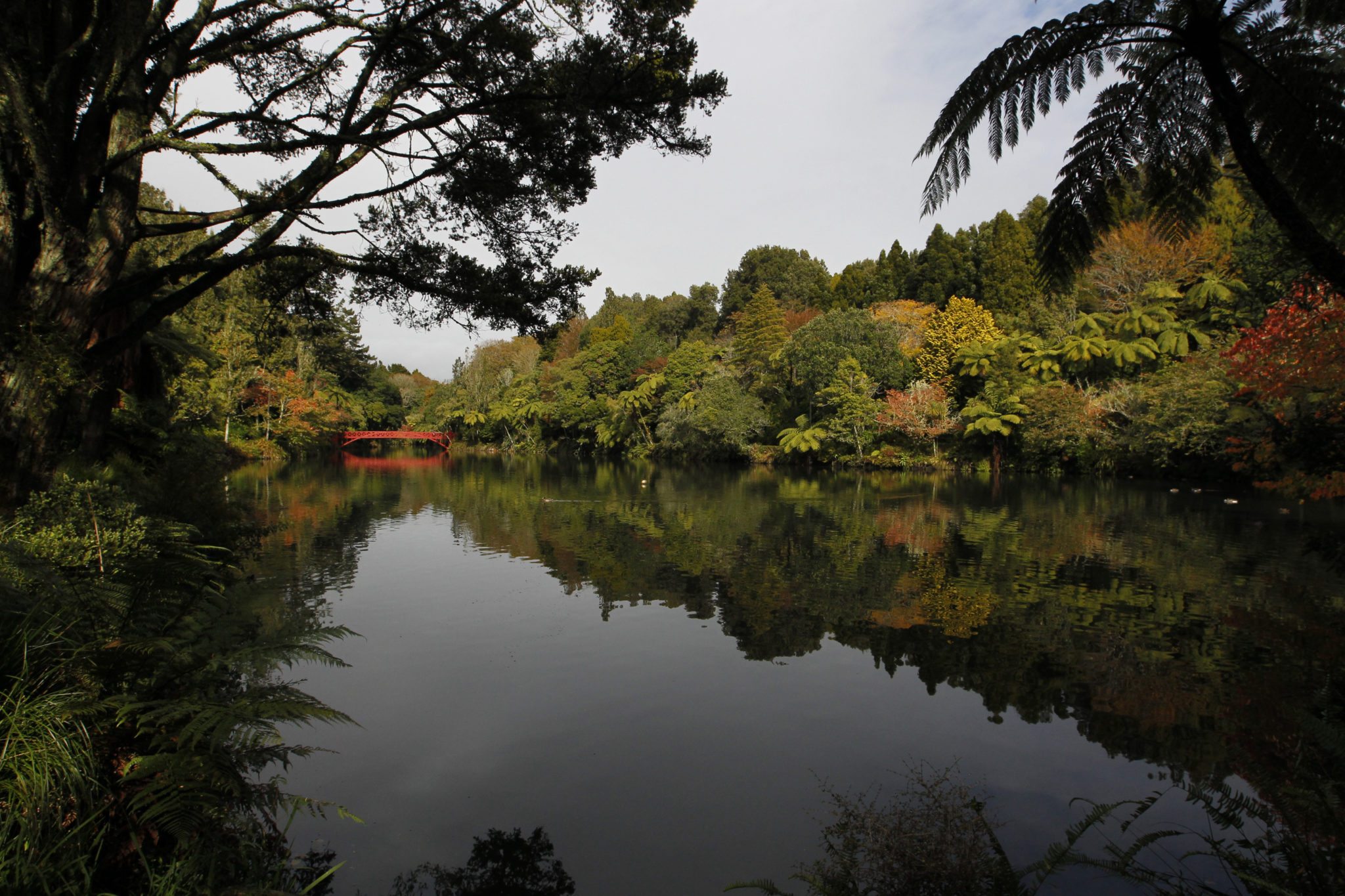 In the heart of New Plymouth, you'll find this 52 hectare parkland, one of New Zealands premier botanical gardens.
With formal gardens, bush walks, lakes and a lovely tea house, it's a great place to while away a few hours, and if you visit in the summer its worth tying in your trip with the annual Festival of Lights that's held there.
Paloma Gardens, Whanganui
 Paloma Gardens is notable for its several distinct zones to visit, including the Palm Garden, the Desert House, the Garden of Death, the Bamboo Forests, the Jardin Exotique, the Wedding Lawn and the two Arboreta.
With some areas enjoying over thirty years of growth, and others, newly planted, there's a wide variety of New Zealand flora and fauna here, and a huge range of inspiring garden themes to enjoy.
Otari Wiltons Bush, Wellington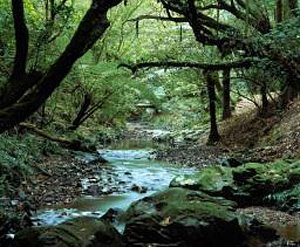 New Zealand's only native botanic garden, Otari Wiltons Bush is devoted to the cultivation and preservation of indigenous plants. Native trees include the mahoe, tawa, kohekohe, rewarewa, hinau and northern rata.
You'll also find a fernery, Alpine garden, rock garden with adjoining fish pool and a wild garden, all easily accessed by a network of paths and boardwalks.
Lanarch Castle , Dunedin
Dating back to 1871, the impressive Lanarch castle in Dunedin is New Zealand's only castle, and well worth a visit for that reason alone. However it's the beautiful gardens that really capture the imagination on a visit to Lanarch.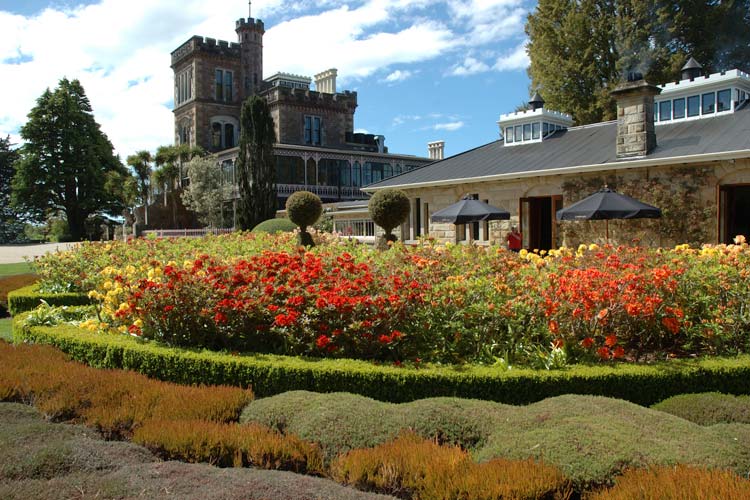 Another Garden of International Significance, this unique collection of specialised gardens includes the Patterned Garden, the Lost Rock Garden, the Serpentine Walk, the Rain Forest, the South Seas Garden, the Alice Lawn, and the Laburnum Arch and Green Room.
The owner of Lanarch, Margaret Barker, bought the castle in 1967 ant set about restoring it to its former glory, and through years of hard work and creativity, has established on of New Zealands most beautiful and imaginative garden displays.
We've incorporated these gardens, along with other must see experiences and activities into a sample 17 day itinerary that's available to download by clicking the link below. Of course, there are many, many more wonderful gardens to enjoy so do get in touch if you would like to chat in more depth with us about creating a unique itinerary focusing upon New Zealand's wonderful flora and fauna.