Staying at a bed and breakfast is always our first recommendation when we're planning a holiday for our travelers. We spend a huge amount of time checking out unique and special places to stay across New Zealand and we all agree that bed and breakfasts offer something special that more often than not, can't be matched by larger hotels.
From their locations, to special extra touches, incredibly personal and friendly service and fabulous food, the benefits of b&b accommodation are many, below we've whittled it down to our top five reasons to choose a B&B……
Personal service and more!
We spend a lot of time travelling around New Zealand and staying at the accommodations we recommend (we know – it's a hard job but someone has to do it!) to make sure that they're every bit as lovely as we tell you they are.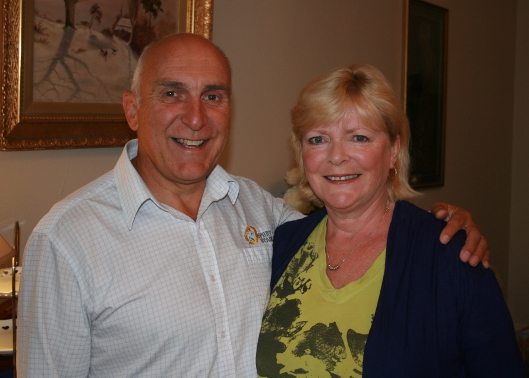 The hosts who run the bed and breakfast's we recommend all go the extra mile to make sure that guests always feel looked after and have everything they need and they run their businesses with a passion and enthusiasm that in our experience is just not matched by hotels.
They choose to run a B&B because they love to open their homes up, meet new people and to share their stories. Bed and breakfast owners usually have an unmatchable local knowledge, and will pass on local tips as they share a crisp glass of Sauvignon with you in the evening sun. More often than not our travellers go home having, made friends for life and knowing much more about the local area than they would if they'd stayed in a large hotel.
Off the beaten track.
Often bed and breakfasts are found outside of the main cities and towns, though usually with easy reach of everything the area has to offer. The beauty of this is that you get out of the city, and have a chance to explore areas that you might not discover otherwise, plus, the chances are that they'll be quieter and more peaceful than centrally located hotels. It's a win win!
Unexpected luxuries
From homemade pre dinner snacks, to complimentary wine, locally roasted coffee and super soft luxury bed linens and cosy towels and bath robes, you often find bed and breakfast's have little extras as part of the service and it makes such a difference!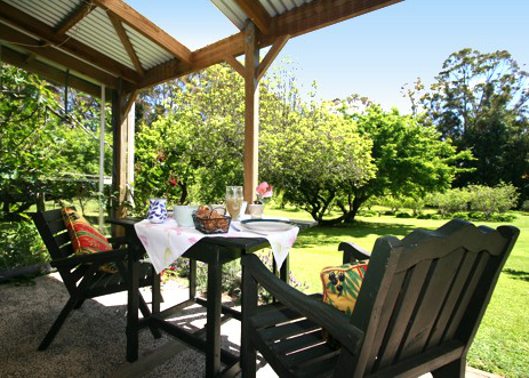 One luxury that we are never failed to be impressed by are the beautiful gardens many b&b's have, offering the perfect spot to relax with a glass of wine after a busy day – this is where the peace and quiet can really be appreciated, often its just you, the birdsong and the sunshine, pure bliss!
Brilliant breakfasts.
Many hosts at our favourite b&b's across New Zealand use their own produce in their breakfasts which we're sure you'll agree result in the most delicious breakfast and a wonderful way to start the day on your holiday.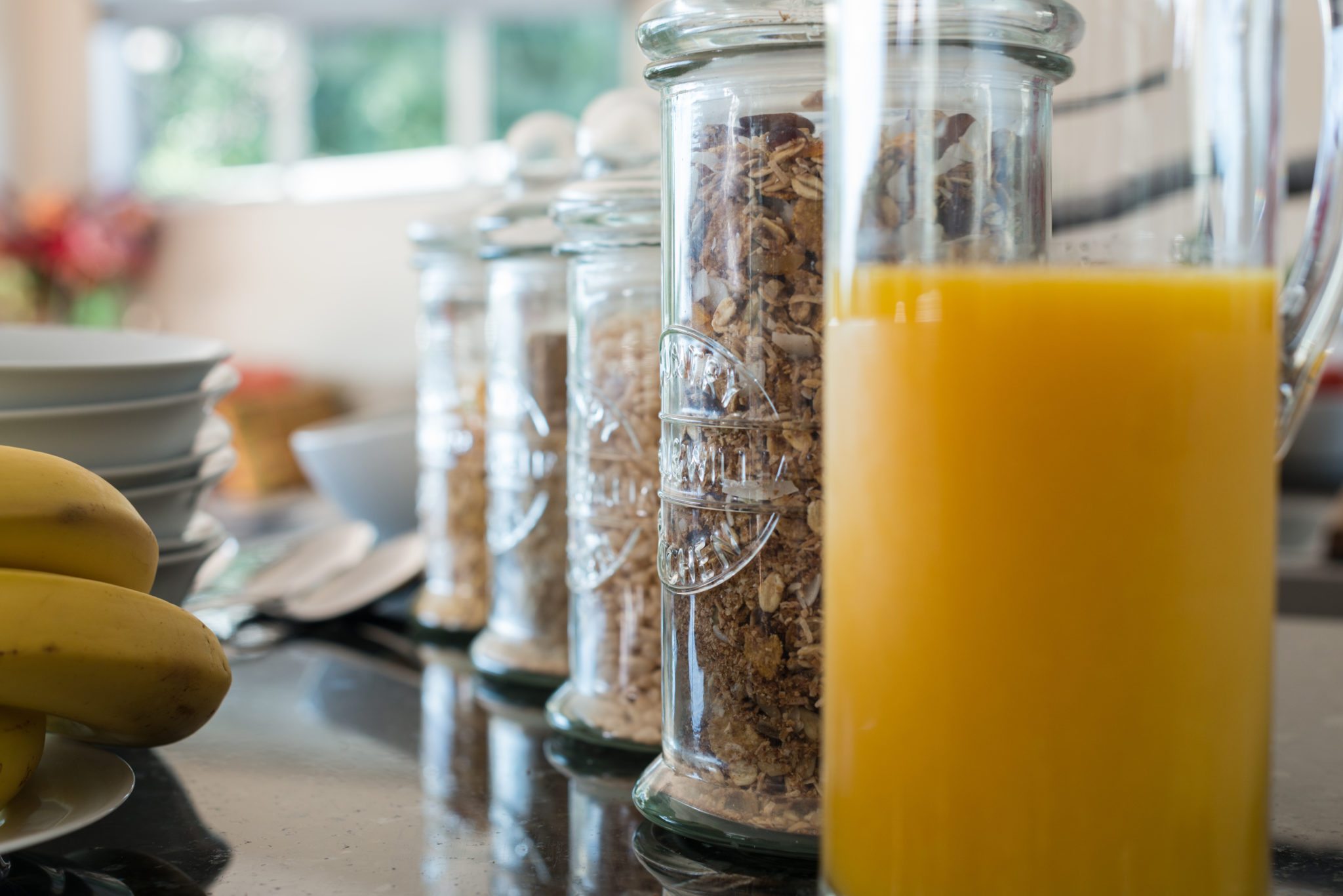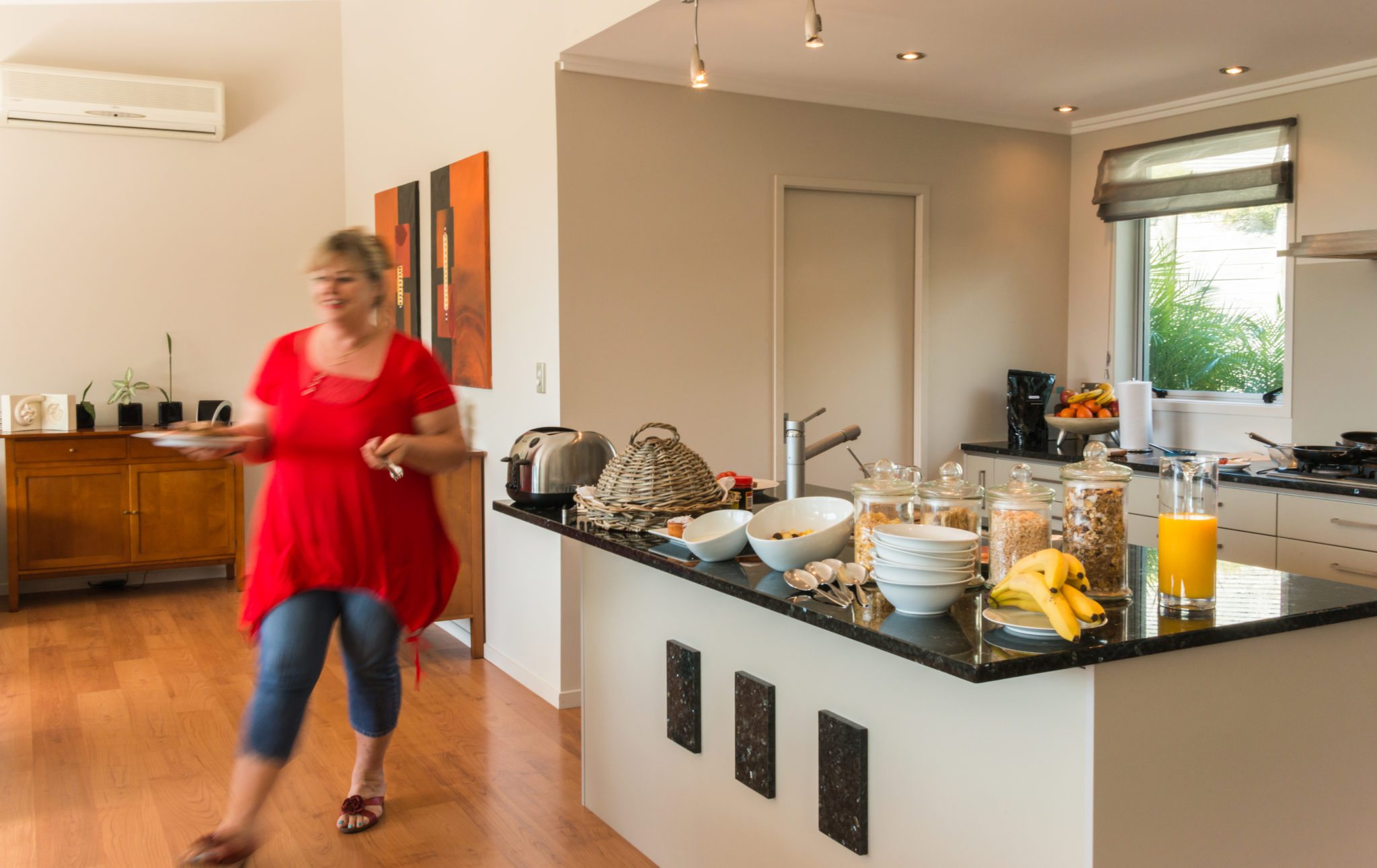 Eggs from their own hens, homegrown tomatoes and homemade fruit jams are often on the breakfast menu, and it's one of our absolute favourite things about choosing a bed and breakfast over hotel accommodaton.
Great Value
We get a bit cross that people wrongly assume that bed and breakfasts are usually a more expensive accommodation option, when actually we believe that quite the opposite is true.
Not only do you often have to pay extra for breakfasts, wi-fi or snacks in a hotel (in a B&B they're nearly always included and usually, where the food is concerned immeasurably better!), and many hosts have partnerships with local attractions and events so can offer a good discount for activities in the area.
Many of our travellers initially come to us requesting a motorhome holiday in New Zealand, but we find, nearly every time that it works out more economical, not to mention more enjoyable to combine car hire and b&b accommodation.
Comfort and Style
Bed and Breakfast accommodation has improved beyond recognition over the years, and room these days are often cosier, more comfortable and have more facilities that hotel room. Usually, all the rooms in a B&B are different, each with their own character and sometimes even their own unique theme. Rooms usually have lots of little thoughtful extras to make your stay special and add a personal touch too.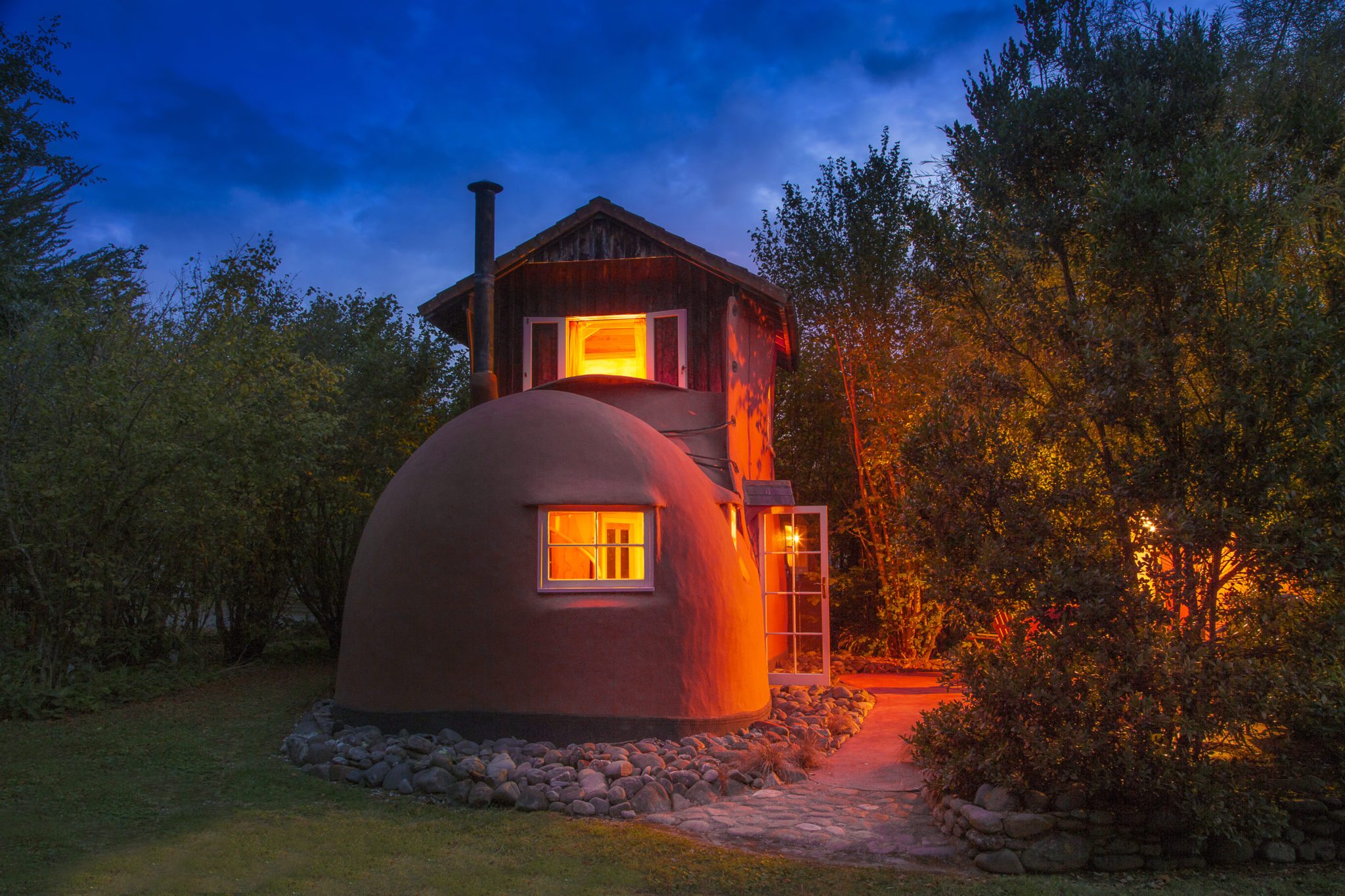 If you choose a Silver fern Holiday, you might also find yourself sleeping in a wonderful Boot (sounds crazy but its completely charming – have a peek here)  in Nelson, or on a working farm in the Waikato for guaranteed authentic kiwi experiences!