New Zealand is a destination for all year round, and although there are some limitations to visiting in the winter, they are far outweighed by the benefits – from the broader choice of accommodation, quieter roads and less tourists to spectacular winter scenery in all its beauty, plus there are some activities that aren't even possible in the summer months, which, if you're a keen skier, you won't want to miss!
It is true that some experiences and activities run a reduced schedule or shorter opening hours, but unmissable experiences such as cruising on the Milford or Doubtful Sound, or visiting the historic Waitangi Treaty Grounds are just as spectacular and fascinating in the colder months, and some of our favourite things to do, such as visiting the natural Hot Springs in Hanmer or visiting the Fox or Frans Josef Glacier are even more breathtakingly beautiful and awe inspiring in the New Zealand winter time.
For those of you who are limited by school holidays you'll be pleased to know that there is a still a lot to do and see in New Zealand during these months and we'll be able to find some great value family friendly accommodation for you such as self contained apartments, or even farmstays, where you can experience true kiwi hospitality. We'll be happy to put together an itinerary for you that makes the most of the activities and experiences that are ideal for young and old alike.
Here are our top 10 reasons to head 'down under' during the winter months……..
Its Cheaper and Quieter
New Zealand has grown rapidly as a holiday destination for travellers from all over the globe, and last year was the busiest yet. If you can avoid the peak season, you'll not only miss the crowds but you'll also be able to take your pick of accommodation, which comes at a much better price out of season.
Of course, because everything costs less, it'll mean your holiday budget will stretch further and you can stay longer too!!
Winter Walking
One of the joys of visiting New Zealand is walking through its beautiful landscapes and we think little beats a good walk on a bright, crisp, sunny winter day.
Most of New Zealand's best known walks can still be undertaken during winter with the exception of The Tongariro Crossing and The Moonlight Trail, though as always please check with us or the local Visitors Centre to be assured of local weather conditions before setting off on any walks.
You can read more about some of our favourite day walks on both the North and South Islands here.
Fox and Franz Josef Glaciers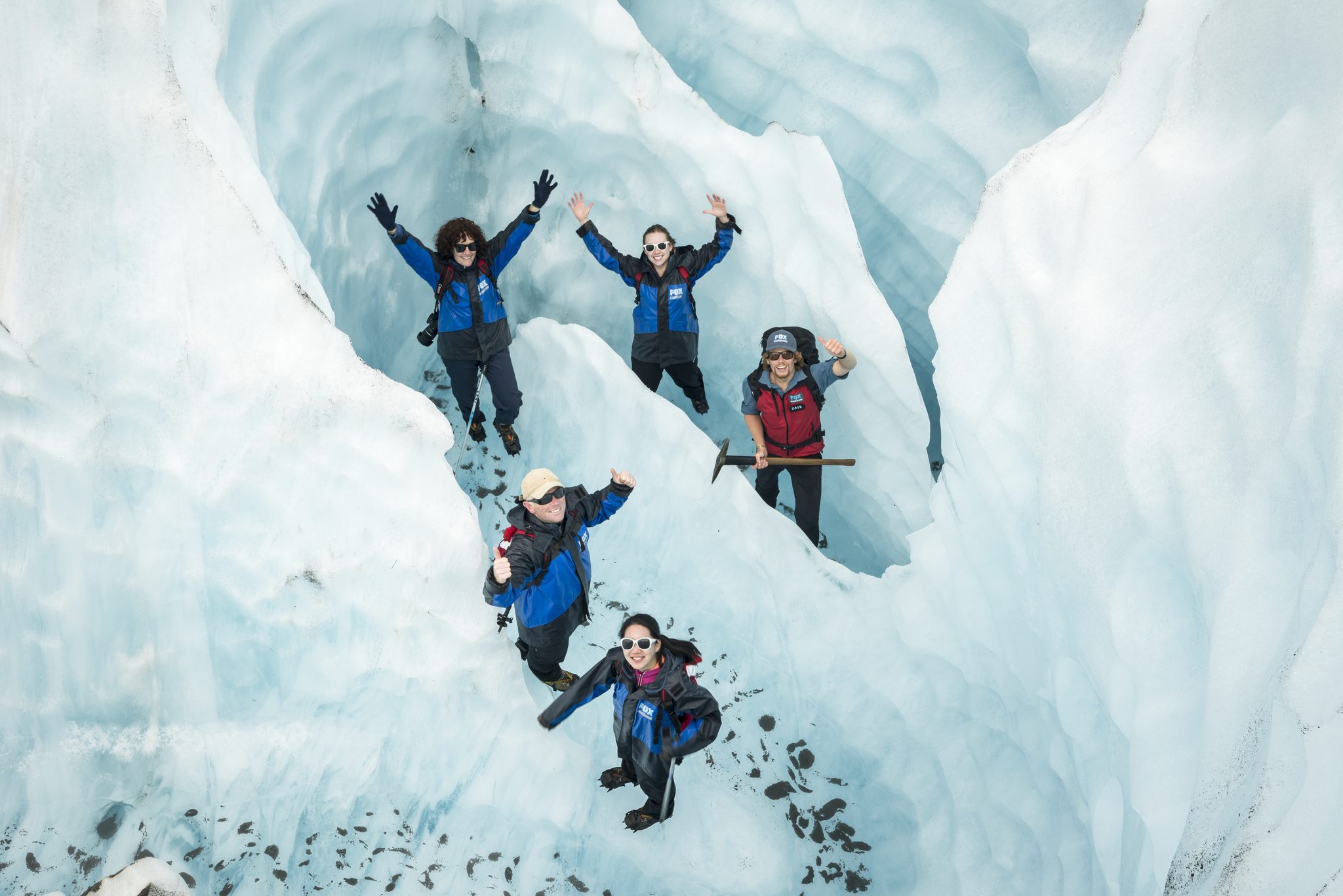 At their biggest and best during winter, the Fox and Franz Josef Glaciers make for some incredible photo opportunities, and are an experience not to be missed.
The Hot Pools
Right across New Zealand, you'll find plenty of places to have a good soak after a busy day, from man made pools to the totally natural mud pools of Rotorua and the stunning alpine backdrops of Hanmer Springs 90 minutes from Christchurch.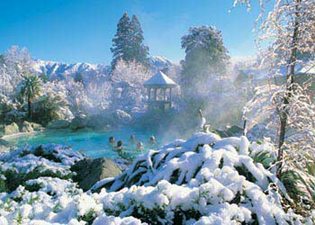 You can even dig one yourself at Hot Water Beach in the Coromandel. Although, it's a lovely indulgence at any time of year, there's something extra special about sinking into a warm outdoor hot pool when its chilly outside – we've even been in them in the snow before now
The Roads
A self drive holiday in New Zealand will usually involve quite a lot of time spent behind the wheel, and any road trip is much more enjoyable and relaxing when the roads are quieter, as they will be during the winter months.  Most roads in both the North and South Islands are fine for winter driving but do be advised that the Milford road is best done by coach not by car and do check local weather conditions each day before setting off, incase of bad weather.
More Authentic Experiences
We firmly believe the people you meet in New Zealand make a huge contribution to your memories and experiences of your holiday, and the beauty of travelling in winter is that people will be less busy and have more time to chat, share stories and extend their hospitality to you.
You'll have chance for more interaction with the locals, whether they're tour guides, bed and breakfast hosts or café owners, and we promise you'll come home with some extra special memories because of it.
Skiing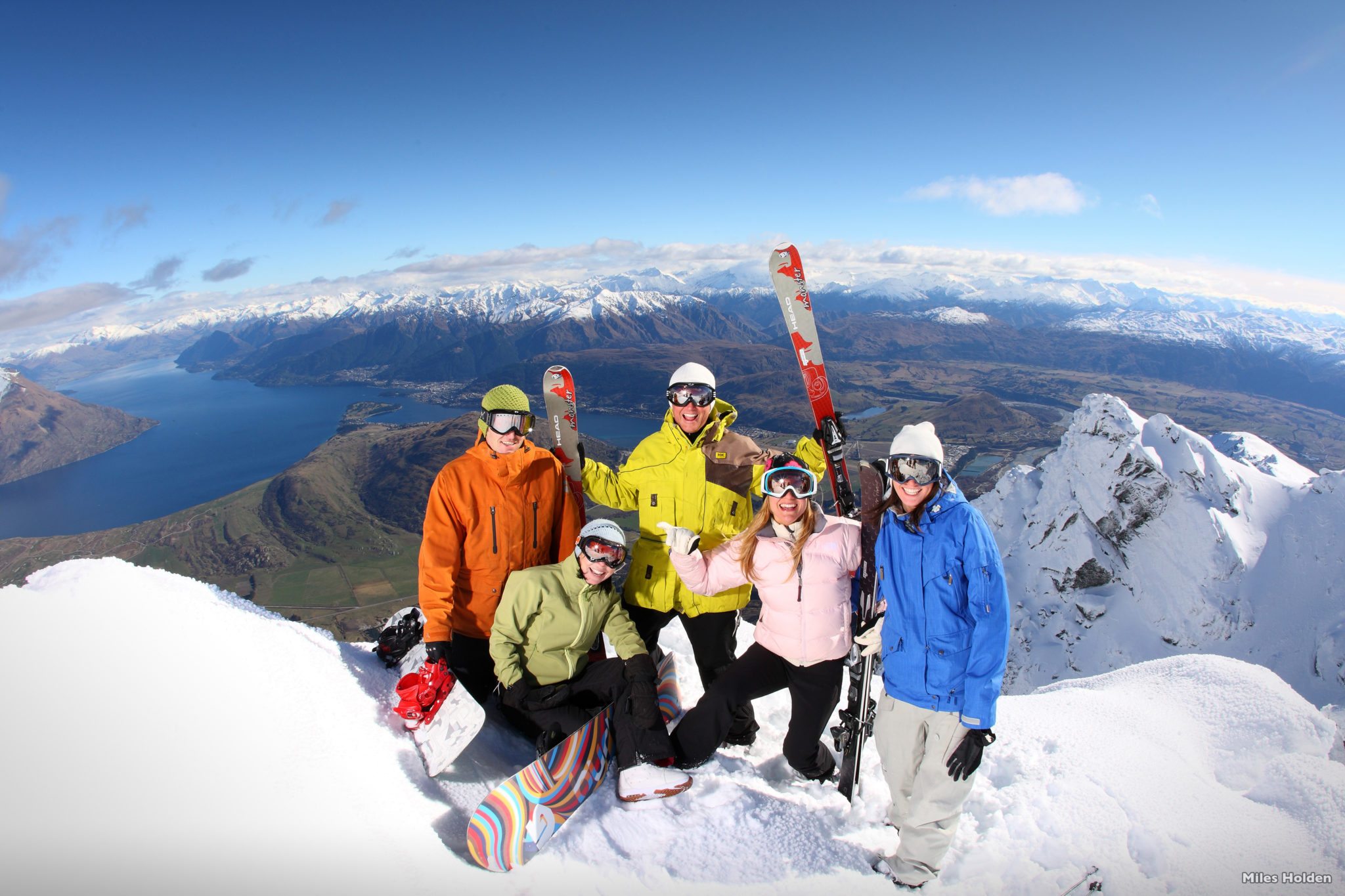 For those of you who are interested in strapping on your skis  there's plenty of action on the North and South Islands on the ski fields of Ruapehu, near Tongairio and at Methven near Christchurch and of course the main ski fields at Treble Cone in Wanaka and Coronet Peak and the Remarkables in Queenstown.
For more information about Skiing in New Zealand have a look at the Tourism New Zealands website http://www.newzealand.com/uk/skiing/
Whale watching in Kaikoura
Heading to Kaikoura on the South islands east coast should be high up on anyone's NZ travel itinerary in the winter, because although you can go whale watching in Kaikoura at any time of year, the months of June and July are in the middle of the migrating season, so you'll have the best chance of spotting one of these incredible mammals.
Queenstown Winter Festival
The very last week in June, is a real highlight on the New Zealand events calendar, as Queenstown celebrates the season with its spectacular Winter Festival. Now entering its 42nd year, the mix of stunning fireworks displays, street parties, local and international comedy acts and lots of family friendly entertainment make for a really brilliant ten days, and definitely worth including in your trip itinerary if you're down under at the end of June.
There's still plenty of warmer weather to be found!
Up in the very north of the country, you'll still find warmer weather during the winter months, and of course, if you're after more sunshine, we can arrange a stopover in Australia either on an out or homeward bound journey, where you'll find the Queensland coast, still sunny and warm with temperatures up to 27 degrees.
So if you hadn't thought about New Zealand in the winter, we hope you are now! For any enquiries or questions about New Zealand, during any season, just give us a call or fill in the contact us (add link) form on our website.