Food, glorious food! It's such an important part of any journey; it can turn a difficult day into a heavenly one, it can calm the 'hangriest' of bellies, it can restore us to our finest fettle. Today we're going to cover what to expect from New Zealand's food, so prepare to lick those lips because as we share some of our favourite kiwi dishes. Yum!
What Kind of Food do they eat in New Zealand?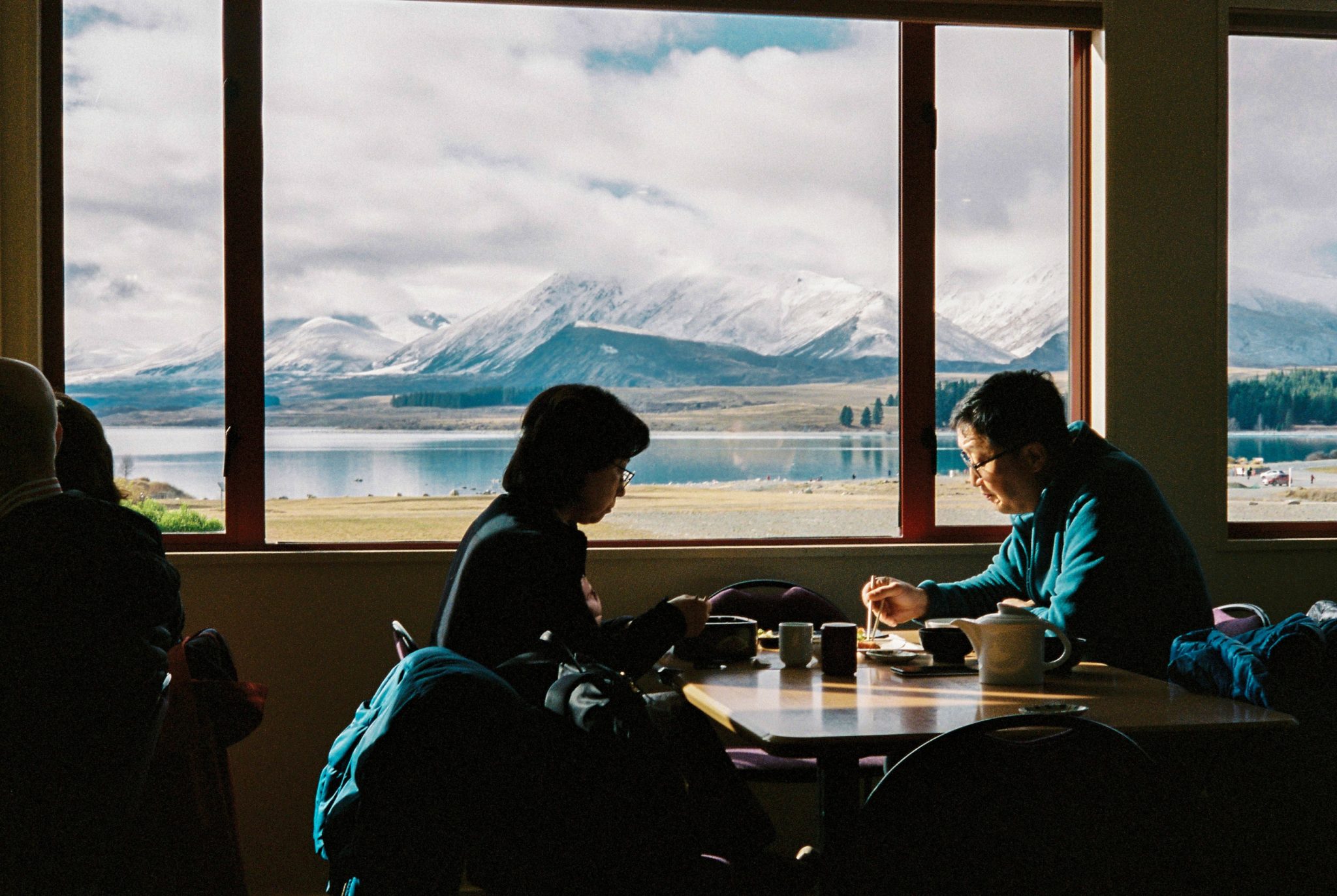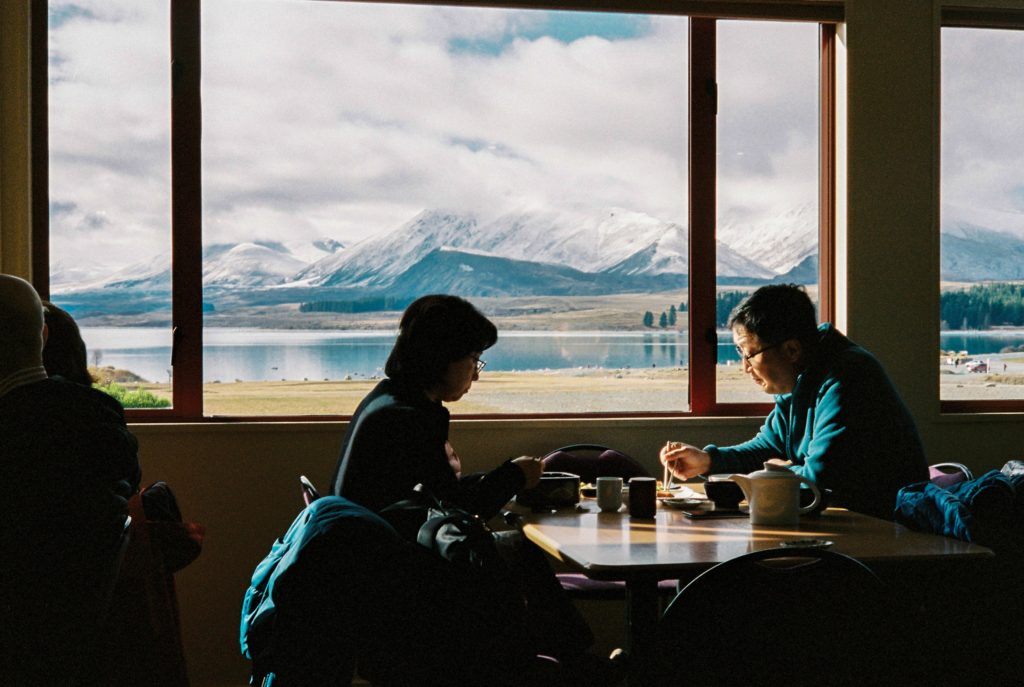 As an island nation with a diverse cultural heritage, New Zealand's cuisine is beautifully varied and primarily based on local ingredients. New Zealand is chiefly an agricultural economy, so is perfectly set up to yield mouth-wateringly luscious produce from both land and sea. So what's the food like in New Zealand?
Well, it's surprisingly familiar! The majority of New Zealanders are of British descent so you'll find a lot of British-based cuisine on offer, from fish and chips and roast dinners to scones, muffins, and cakes. The other great culinary tradition in New Zealand is Maori. Contemporary Maori cuisine is a mixture between traditional cooking and the influence of early British settlers and can be found all over the country. Typical dishes include the 'boil up' which is a mixture of pork, potatoes, kūmara (a kind of indigenous sweet potato) and dumplings, and pork and puha (a type of flowering thistle, again native to New Zealand).
While this kind of traditional fare (called Kwisine Kiwiana) is still very popular, especially in remote parts of the country, since the 1990s New Zealand has embraced the kind of international cuisine that has seduced the rest of the world with its delicious flavours: from the Mediterranean to Chinese, North American to Southeast Asian, variety is now very much the mainstay on the New Zealand menu. Café culture is very popular and gluten-free, organic and vegetarian cooking is easy to find.
Drinking culture is also similar to that in Britain, with tea and coffee available almost everywhere you look, and beer being the most popular alcoholic drink. New Zealand mostly produces lager but has an increasing number of craft breweries for the aficionado. The key difference though is the wine. New Zealand wine is world-famous, and for good reason – it's absolutely gorgeous! So if you have any interest in white, red or rose, prepare your taste buds for something special.
Dishes You Should Try in New Zealand
When it comes to what you can eat and drink in New Zealand, the fare is reassuringly familiar, but certainly not without its specialties. Here are a few of our favourite foods to sample while you're there.
Whitebait fritters

. Seafood and shellfish are a large part of the diet of any island nation. I have never seen Whitebait fritters anywhere outside of the west coast of the south island; so if you find yourself in the area around September when the season hits, try this unusual and tasty treat. It's like a crispy, mildly fish-flavoured omelette.

Hangi

. More of a cooking style than a food, Hangi is a traditional Maori cooking technique that uses hot stones in an underground oven. It's a slow process, but the resulting meat and vegetables are so delicious and tender that we always make sure we have at least one Hangi every trip.

Kina

. Back to the seafood again, and this time, to the spikey sea urchin! It doesn't look very appetising when raw with all its ominous-looking spikes, but cooked it is a delicacy that has been enjoyed here for centuries!

Jaffas

. These are delicious little red balls of sugar-coated, orange flavoured chocolate. Again, we've never seen them anywhere else and kids clamour for them almost before they're out of the airport. That's a seal of approval that certainly earns them a place on this list.  

Tuatua

. Small tasty clams that have long been eaten on these isles can be found most places in New Zealand. They're delicious and mild compared to other shellfish, so great for the beginner, and also delicious made into fritters!

Paua

. For the more adventurous seafood lover out there, Paua are large sea snails that you can find cooked on their own, in curries or in fritters. Don't let the description put you off, I'm fairly conservative when it comes to food and I love them!

Hokey Pokey

. Nope, not a dance for practicing your lefts and rights, but actually a classic Kiwi ice cream. It's basically vanilla mixed with caramelized sugar, which sounds pretty standard, I know. But maybe there's a hidden ingredient, because this is one of the tastiest ice creams we've ever tried, and kiwis consume 5 million litres of it every year!

Feijoa

. Sometimes called the Pineapple Guava or Guavasteen, this green egg-shaped fruit is very popular in New Zealand, and a must-try for visitors. It has a beautifully delicate and complex flavour that is truly difficult to describe, but think pineapple, quince, and strawberry and you're getting close.

Manuka Honey

. Famed for its health and medicinal properties, manuka honey is made from the pollen of the Manuka Tree, and is widely available in New Zealand (though the purer it is, the more expensive). It has a slightly heavier taste compared to standard honey and is a favourite amongst our lot for breakfast.

L&P

. This list wouldn't not be complete without a mention of Lemon and Paeroa. It's as close to a national soft drink as you can get and tastes like sweet lemonade.
How Much Does the Average Meal Cost in New Zealand?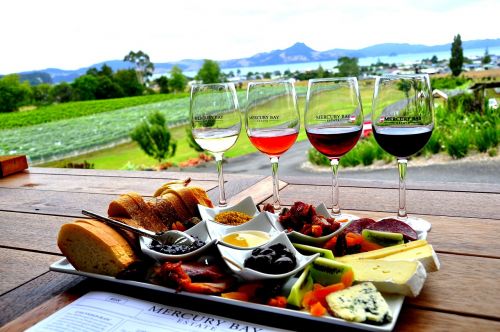 Largely, the cost of eating in New Zealand is comparable to that in the UK, including the cost of eating out. For example, a typical fast food meal will cost around £5, though I should point out that fast food is nowhere near as ubiquitous as it is in Britain!
The cost of dining out at standard restaurants varies just as much as it does over here, but you can typically expect to pay around £15 for dinner per person, a little less for lunch, and around £5 or so for breakfast. Just be aware that prices can increase on public holidays just as they do here!
The three main supermarket chains in New Zealand are Countdown, New World and Park'n'Save, and once again you'll find prices broadly comparable to the UK. A litre of milk is just over £1, 250g of cheese or a kilo of oranges will set you back just under £3, a kilo of chicken drumsticks cost around £6 and you'll find12 bottles of beer for around £10.
We find the similarity in prices takes some of the financial pre-planning out of a trip to New Zealand, which is certainly one less thing to organise!
Okay, I know what you're thinking. We've written an article about New Zealand cuisine, and not once have we mentioned lamb! And you're right, but it's not because the lamb isn't succulent, or delicious, or probably the best I have ever tasted, it's because there is actually so much on offer in New Zealand, that even lamb now has to fight for its place on the menu!