If I was only going to visit one country for the rest of my life, it would be – you guessed it – New Zealand. But if there was only one month I could visit, then that month would be November. November is the last month of spring in NZ, it brings the warmth of summer to the blooming spring landscape, where and the sights and sounds of the country are already in fine fettle.
Every month in New Zealand has something special to offer, but today I'm going to explain why, for me, November is king!
What's New Zealand Like in November? 
Arrive in New Zealand in November, and you arrive on the cusp of summer. New Zealand November weather is usually warm and dry, with temperatures reaching up to the high twenties and the extreme weather conditions of the previous months banished for another year. Daylight hours continue to increase in November, starting out at around 14, and finishing up with almost 15.
It's certainly not cold in New Zealand in November and it's warmer than October, but we're not quite into summer just yet. As we'll discuss later, layers are still a useful clothing strategy and while the rainfall drops, it won't disappear completely. As usual, the New Zealand weather forecast for November is slightly better in the North Island where the coldest temperatures will be around 5°C. Coldest temperatures on the south island can still be as low as 0°C at the beginning of the month. Rainy days in November aren't uncommon, but they are usually interspersed with lots of sunshine.
Whether I'm out in the country or tramping through the city streets, the weather conditions in New Zealand in November are just perfect for me. Auckland is particularly beautiful this time of year with warm days feeling like midsummer. And the best bit? The summer tourist crowds don't arrive until December!
What To Do in New Zealand in November
So we have the weather and we don't have the crowds. The next thing we need is an idea about what to do. At this time of year, the world is your oyster as just about everything is open, from New Zealand November tours, to theme parks, walking routes. So your challenge is going to be narrowing down your list rather than filling it up. Here are a few of our favourite things to do in New Zealand in November to get you thinking:
Embrace the rural life at the Canterbury A&P Show

Go Out With a Bang on Fireworks Night

Eat, Drink & Be Merry at the Dunedin Craft Beer Festival

Toast Martinborough – Salut!

Er… Run a marathon?

Get Out and About (before the tourists arrive!)
Canterbury A&P Show

Each November, the Canterbury A&P Association (a charity focussed on the promotion of NZ agriculture) puts on The New Zealand Agricultural Show. Over the last few years, this event has really blossomed, into what is now almost a festival! There's still a full schedule of livestock and equestrian events, but these days you'll also find loads of live music, motocross shows, a food and wine village, funfair rides, fancy dress, you get the picture. I'd highly recommend this as a fun-filled family day out, and a glimpse into the agricultural heritage of the country.
Fireworks Night
New Zealand is proud of its English heritage, and this becomes oh so apparent on bonfire night! Oh yes, they 'remember, remember' just as we do in Blighty. You'll find local displays all over the county, but if you're looking for something big, head to the capital and catch the Wellington Sky Show. It's a blast!
Dunedin Craft Beer Festival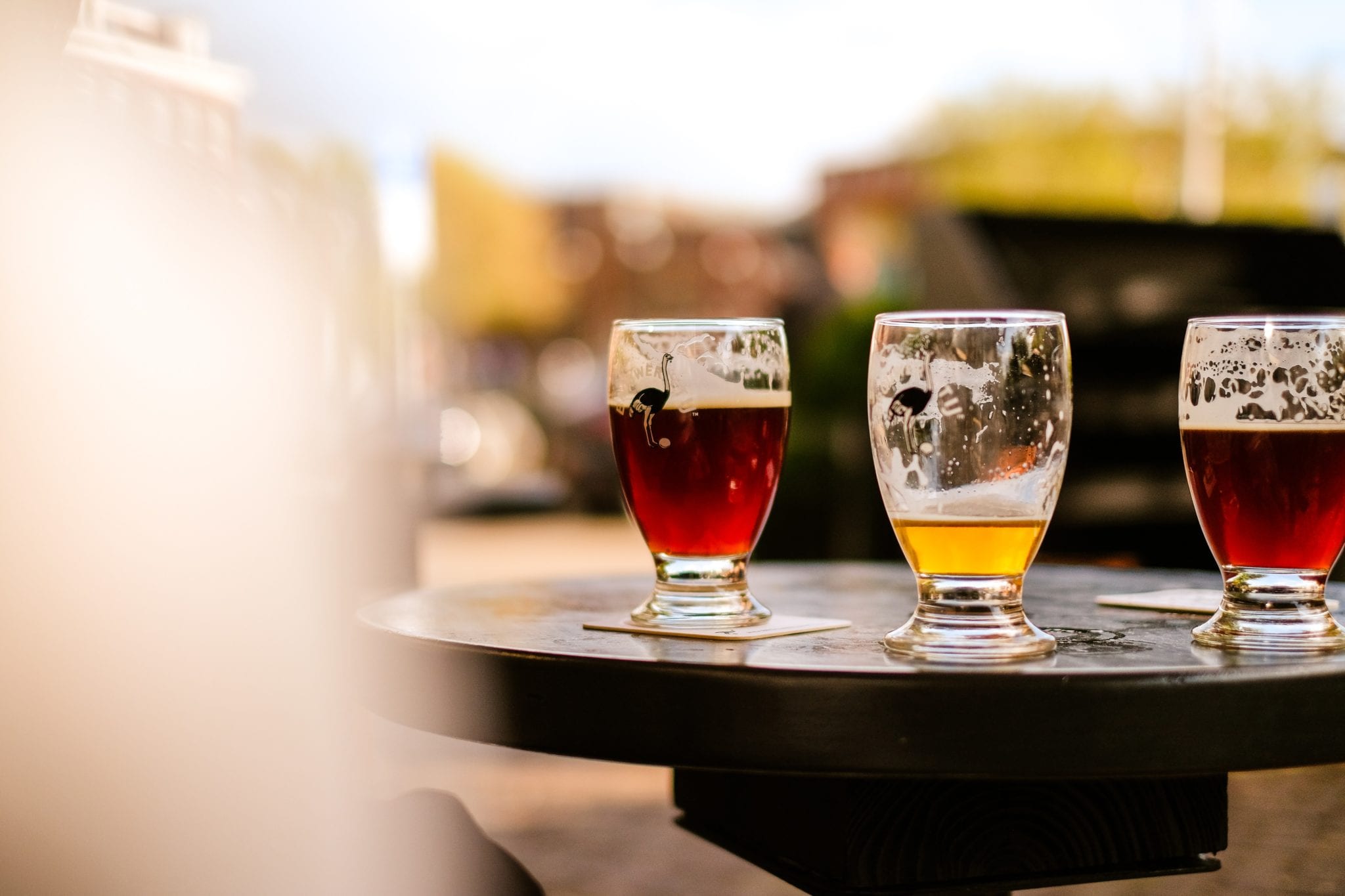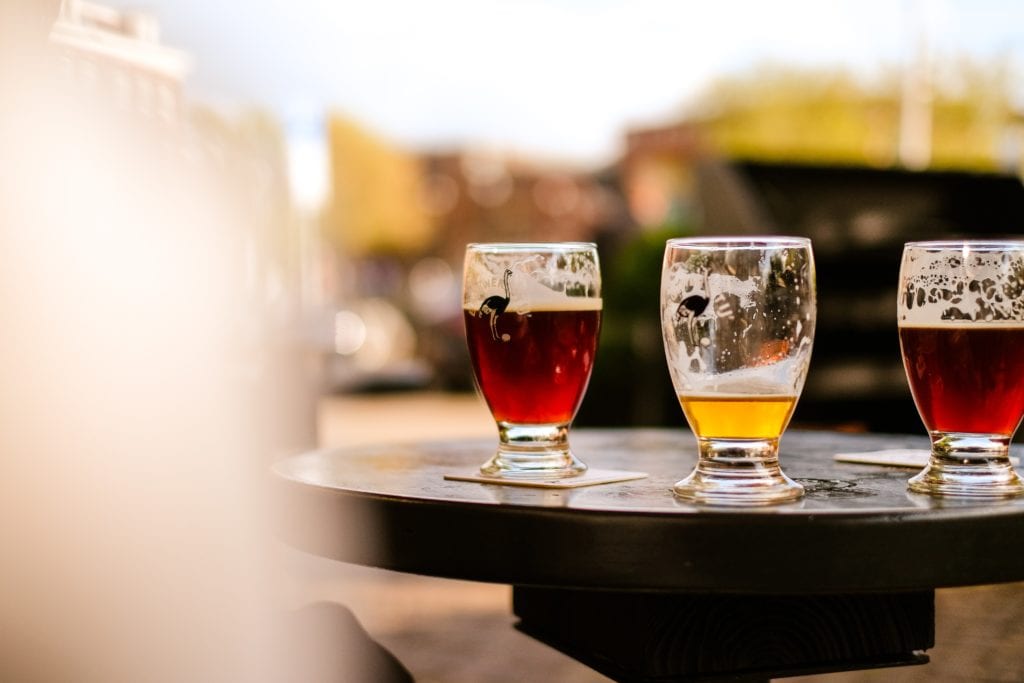 The craft beer revolution has swept the world, and if you or a travelling companion has a penchant for this delicious tipple, do your taste buds a favour and head down south to the Craft Beer Festival in Dunedin. You'll find beers for all tastes here, from big-name breweries, and new kids on the block alike. And the food is pretty awesome too!
Toast Martinborough
Another food and wine festival here, but this one's on the North Island. Martinborough is about an hour and a half from Wellington and each year plays host to one of our favourite foodie festivals, Toast Martinborough. Set in a region famous for wine, you're spoilt for choice when it comes to great dishes and expertly matched wines to go with them.
Queenstown International Marathon
Okay, so I'm talking to a relatively small subset of our readers here, but if you happen to be a sports nut, you'll find the Queenstown Marathon taking place around the middle of the month. Personally, this is the kind of sporting event I prefer to watch rather than partake in, but if you have your running shoes, there are also 21km, 10km and 3km races as part of the event. Again, you'll find me cheering from the side-lines even for the shorter runs, but there is surely no more beautiful setting for a marathon anywhere in the world. 
Get Out and About
As we mentioned at the beginning, November is the shoulder month before the high season begins, and with almost all sites and activities open for business (except the winter sports stuff), this is a great month to take advantage of what's on offer. Whether it's hiking, fishing, bungee jumping, mountain biking, skydiving, boating, beach bathing or climbing, November is a great month for doing pretty much anything. But while the main flood of tourists won't have arrived, it's worth booking things you don't want to miss in advance, as the good weather will sell tickets.
What To Pack for New Zealand in November
New Zealand is a land of four seasons in one day (we can vouch for that, personally), but rarely does this phenomenon happen in November. While good weather isn't guaranteed, you can be pretty sure of dodging any cold snaps making the question of what to wear in New Zealand in November a little more straightforward than other months. You'll likely see some rain at some point, but other than that, think warm summer days, with cool spring evenings and you shouldn't go far wrong. Here are a few of our 'must remembers' for what to pack for New Zealand in November:
Light raincoat – we're not talking storm jackets here, just something light in case it rains. I have a pac-a-mac that I bring this time of year, and it's all I usually need.

Jacket – evenings can still be a little cool in November, so I like to make sure I have a jacket I can throw on for evenings outside. 

Layers – almost always worth bringing. Cooler days in November do happen, so be prepared.

Summer shoes – if you have a pair of light summer shoes like espadrilles, throw them in: you'll be glad of them on warmer days. But do also bring a pair of solid walking shoes too that'll see you through cooler and wetter weather.

One cosy jumper or fleece – light clothing should be fine for November, but to be on the safe side I always pack something warm in case the weather turns or I hit the higher altitudes. 

Sunscreen – we're on the verge of summer, so make sure you're well protected, even if it's cloudy out. New Zealand has the highest UV ratings in the world!
We've said it before and we'll say it again – November is a great month to get out and see New Zealand before the high season hits. Prices are lower and crowds are smaller and the views are as stunning as they get. Flights to New Zealand in November are still lower than high season, yet all the attractions are already in full swing. All of this, and more, is that makes November is my favourite month to visit New Zealand. Which will yours be?