Regarded by many as one of the greatest coastal walks in New Zealand, The Queen Charlotte Track is diverse and picturesque, offering fantastic walking that, although a fair distance (75km or 45 miles to be precise) is not too challenging, and rewards you for your exertion with stunning landscapes and a huge variety of native flora and fauna.
The undulating trail winds through native bush, with sea views around almost every corner, and part of its appeal is that its relatively easy to access at various locations so if you don't have the time or the fitness to walk the full length of the track you can pick it up from several points along the way for a shorter day walk.
Here at Silver Fern Holidays, we're able to organise your Queen Charlotte Track Walk however you want to walk it! We can arrange either an independent or guided walk, together with water transport, accommodation, luggage transfers and packed lunches. We can also help to organise any additional activities as sea kayaking,
Walk Distance and Time
The Queen Charlotte Track is 75km or 45 miles in distance, and walkers undertaking the whole length can expect it to take between 3-5 days depending on their level of fitness and speed, whether they're carrying their own pack with them, and of course, how much of a hurry they are  in!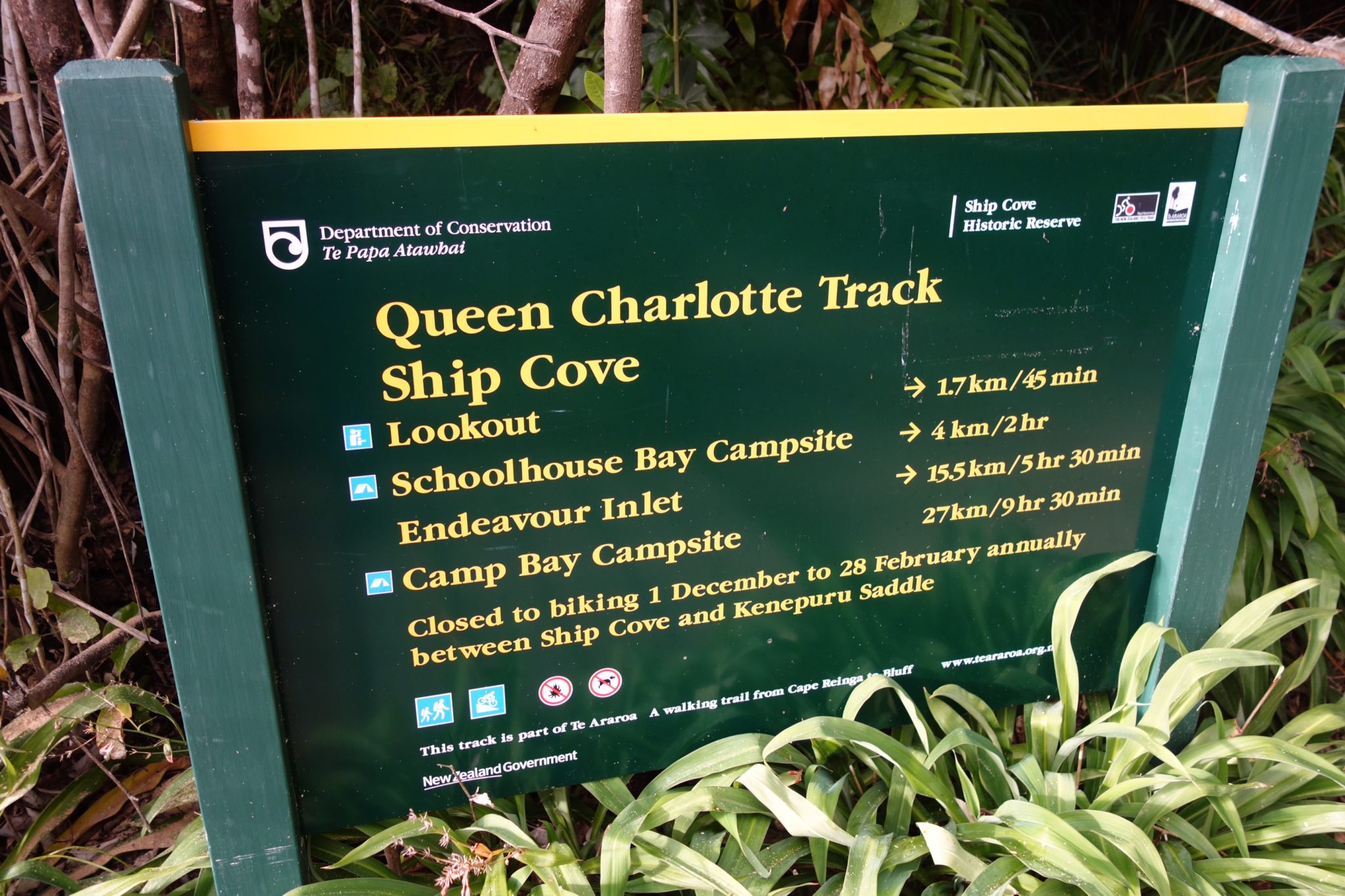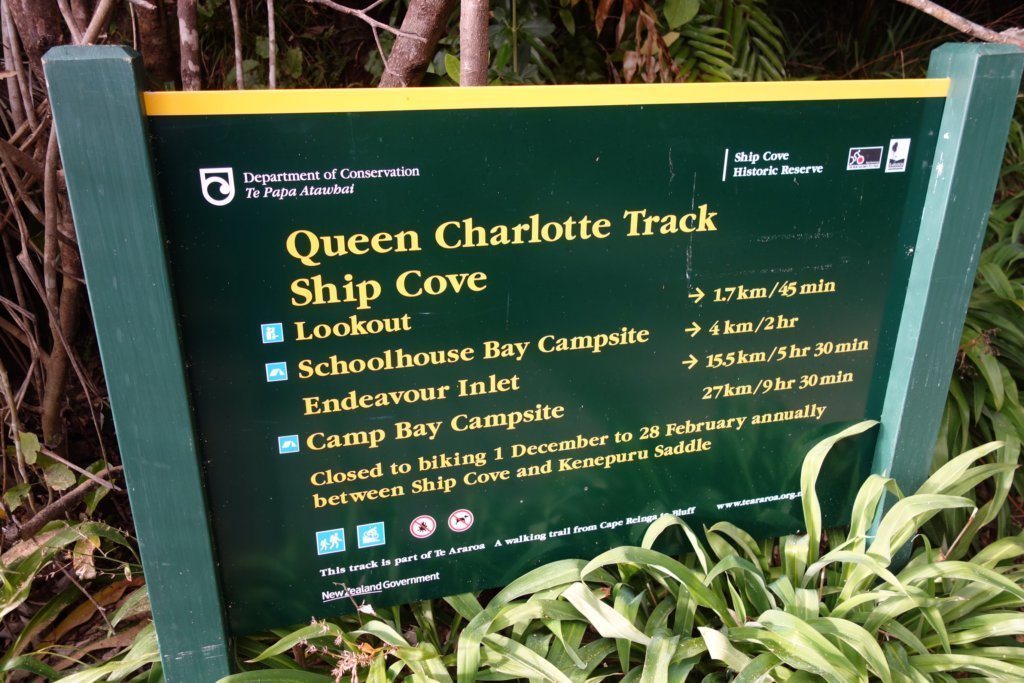 Guided or Unguided?
As with many of New Zealand walks, you can choose to walk as part of a guided group, or independently. We can help arrange either, but we do believe there's a real benefit to walking as part of a small guided group – as well as a chance to make new friends and meet new people,  you'll also enjoy the expertise of an experienced and knowledgeable guide to share their secrets of the flora, fauna and the history of the area making the walk more meaningful and we think, more enjoyable!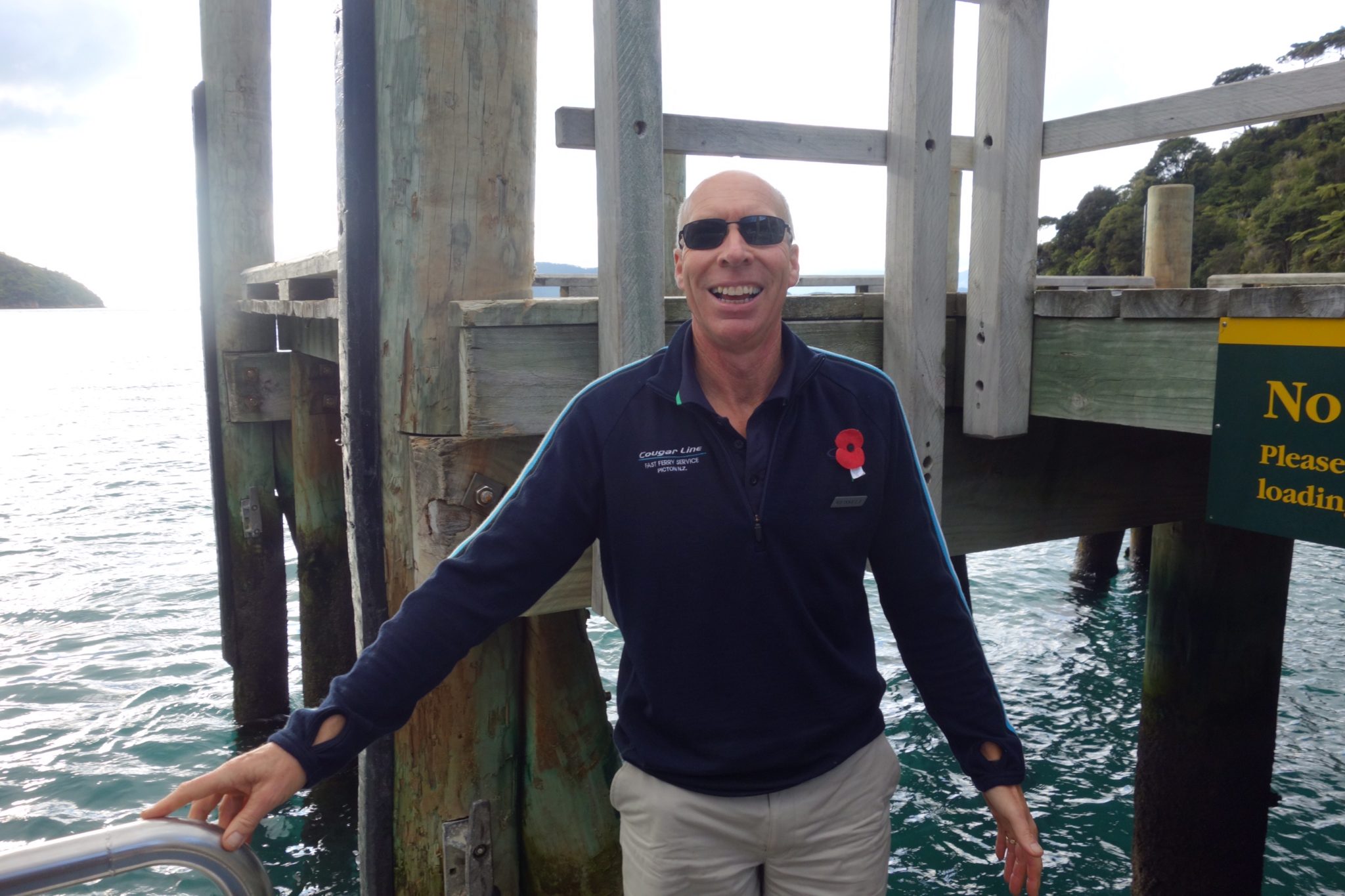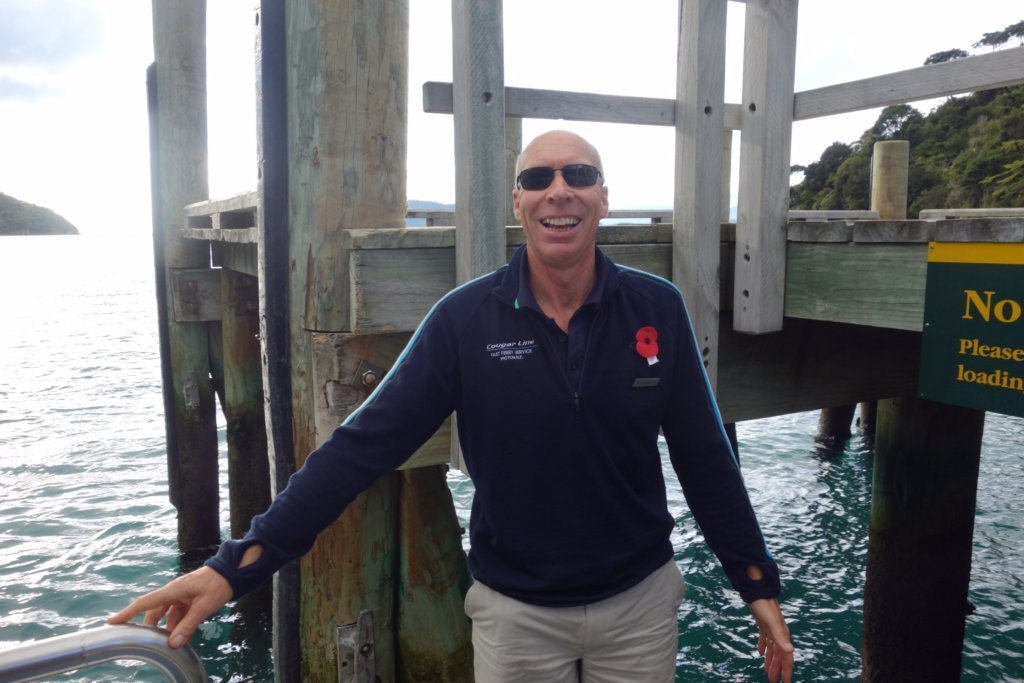 Getting to the track and where to start!
The Queen Charlotte Track can be walked in either direction, but walkers usually start at  Ships Cove and walk to Aniwaka. Ships Cove is accessed by a water taxi from Picton (where the Interislander Ferry docks when it arrives from Wellington)
Carrying your Backpack
Whether you walk guided or unguided,  if you plan to walk the full track you can take advantage of the water taxis that will take your back pack from each accommodation to the next every day, saving you the effort of carrying it (we really recommend this!)  we can easily arrange this for you, and promise it makes each days walking much more enjoyable when all you have to worry about is a water bottle and your camera!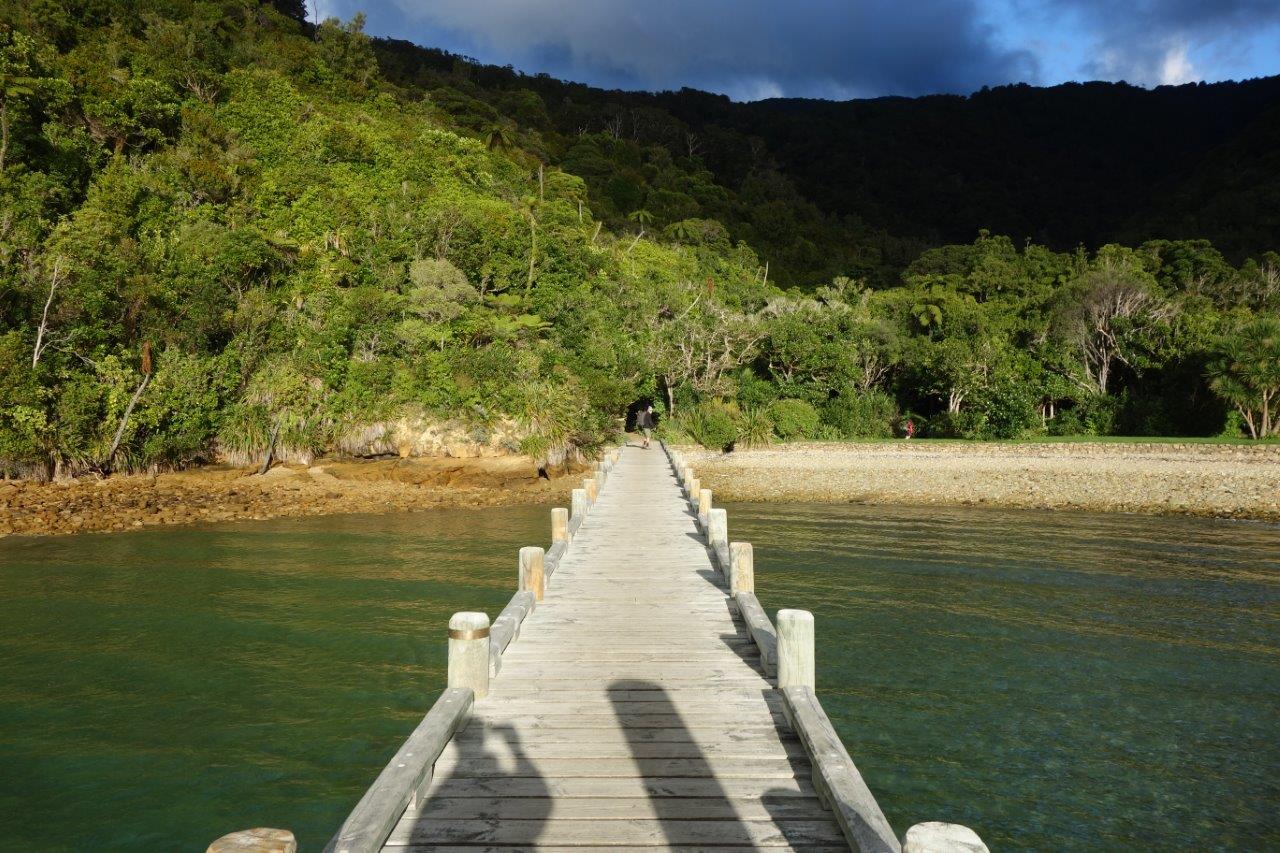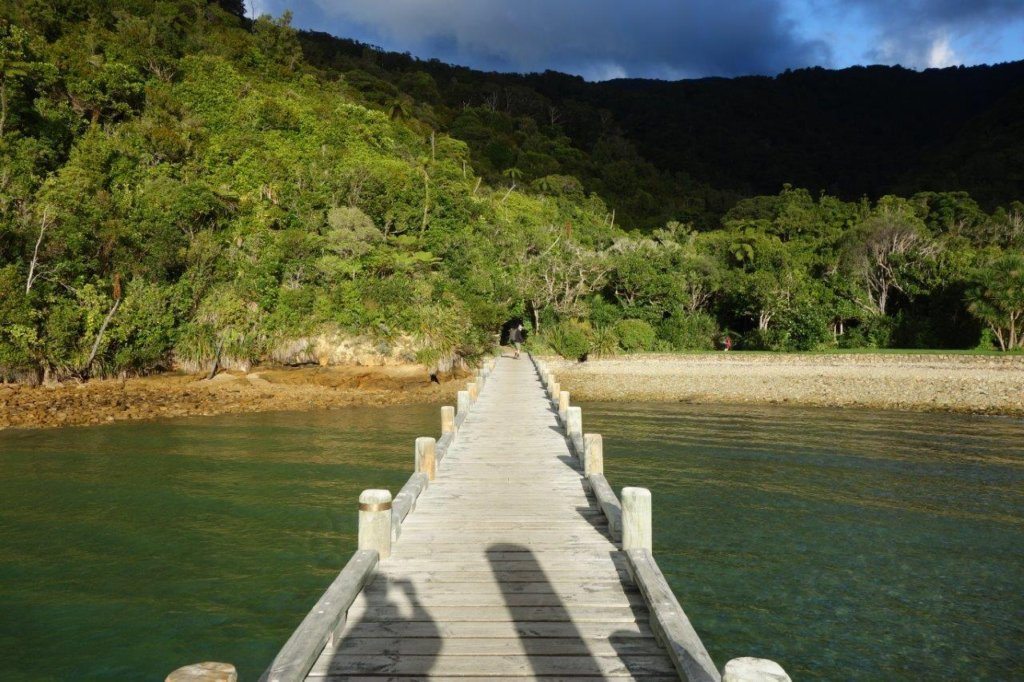 Accommodation
There's a variety of accommodation options along the track, from camp sites and cabins, to hostels and hotels. The Department of Conservation (DOC) have 6 campsites along the track each with a toilet and a water supply – but no cooking facilities, so you'll have to take your own stove and gas.
We have close relationships with several slightly more 'comfortable accommodation options along the track, so if you don't fancy roughing it, we're always more than happy to arrange somewhere comfy for you to rest at the end of a long day walking.
When to Walk the Queen Charlotte Track
Although most people think of walking as a summer activity, because the Marlborough Sounds enjoys a wonderful, temperate climate all year round, its an ideal activity for spring, autumn or even winter time. Spring offers a chance to see some wonderful native flowering plants, and its quieter too. Summer offers the advantage of the good weather and longer days, though its tends to get very busy, so we always recommend booking early. Autumn is one of our favourite times to walk the track, the days are still warm, and the summer tourists have left, so you can enjoy ideal walking conditions. Winter is obviously cooler, but on a good day, the scenery is just beautiful and as long as you're prepared for chillier evenings, it's a great time to experience the walk.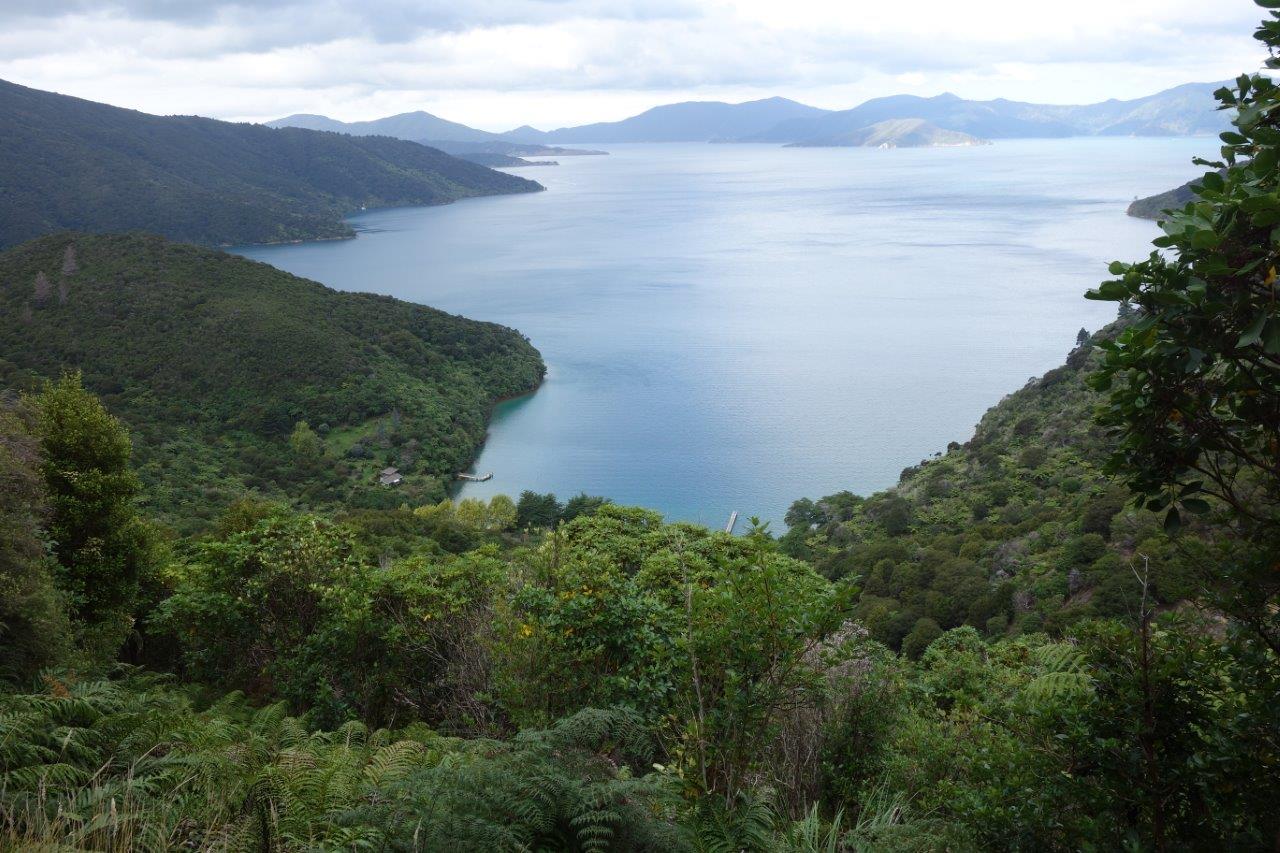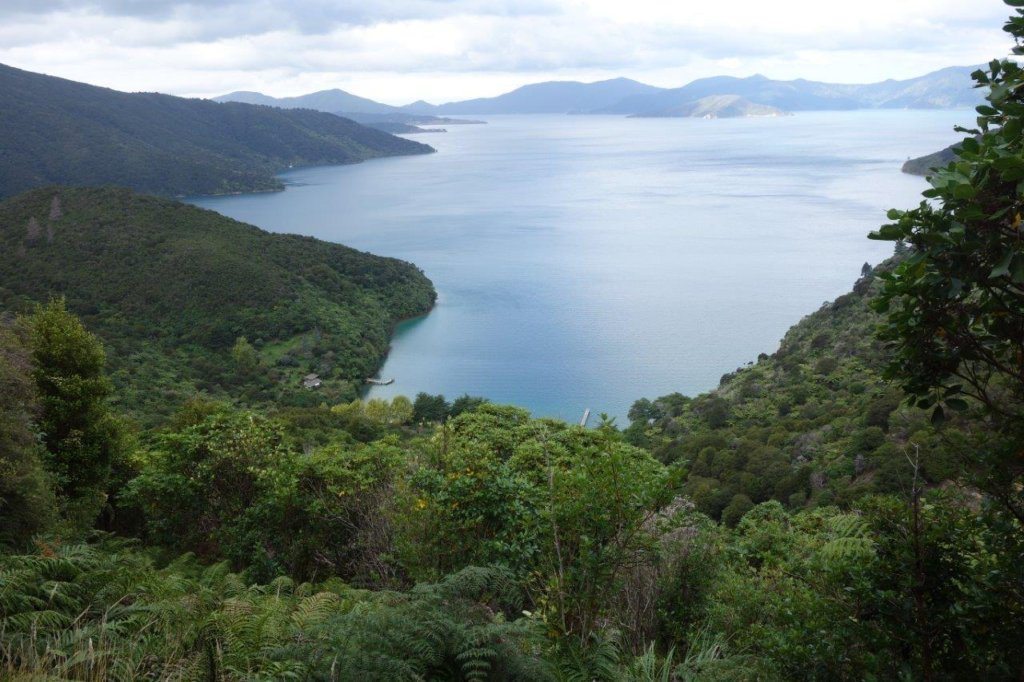 While you're there…..
Why not explore the Marlborough Wine Region while you're in the area? Take a tour, and sample some of New Zealand's very best wines at Cloudy Bay or Aleen Scott Vineyards.
The Pelourous Sound Mail Run is another of our favourites experiences, a fantastic opportunity to see some of the country's most fascinating wildlife, whilst enjoying a little piece of history, dating back to 1912.
For more information or to have a chat to us about including The Queen Charlotte Track as part of your New Zealand holiday, just get in touch and We'll share our recommendations, advice and tips with you.