Queenstown has long been known as the adventure capital of New Zealand. Adrenaline seekers have been flocking there for years to fling themselves off bridges or out of aeroplanes. but its picturesque location and laid back atmosphere make it a great location for a holiday – regardless of how daring you are!
Surrounded by mountains and set on the shores of the beautiful Lake Wakitipu, you'll be captivated by the natural beauty of the area, and theres plenty of places to explore, activities to try and adventures to be had.
Here are are top five experiences not to miss when you visit.
1. Arrowtown
A short 35 minutes drive from Queenstown will take you to Arrowtown, one of our favourite places in New Zealand. A former gold mining region, this small settlement has retained all the charm and character of its earlier years, and with plenty of stories to tell, it's a lovely places to spend a day enjoying the peace and relaxed atmosphere after the action packed activity hub of Queenstown.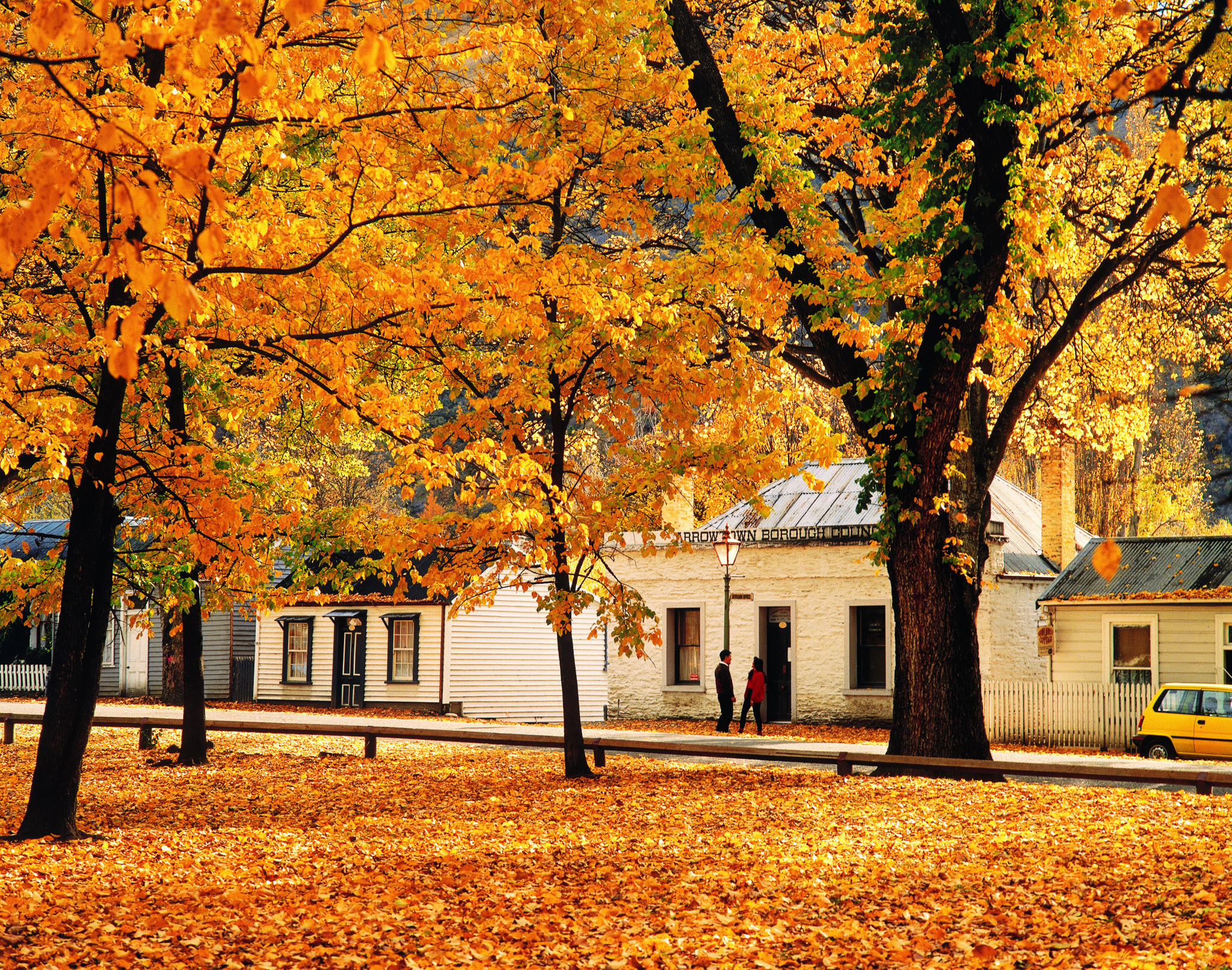 Make sure you take a trip down to the Chinese Settlement at the edge of the river that dates back to 1868 – the collection of restored building and shelters give you a real insight into life back in the 1900's.
2. Shotover Jet
Over three million people have ridden the Shotover Jet since it first took to the water and we think it's definitely a Queenstown thrill you really shouldn't miss. Zoom across Lake Wakitipu and on to the Kawarau and Shotover rivers in a 45km, 60 minute adrenaline fuelled adventure, that allows you to experience some of New Zealand's most diverse waterways. This isn't for the fainthearted, but in our opinion, its not nearly as terrifying or hair-raising as a bungy jump or a skydive!!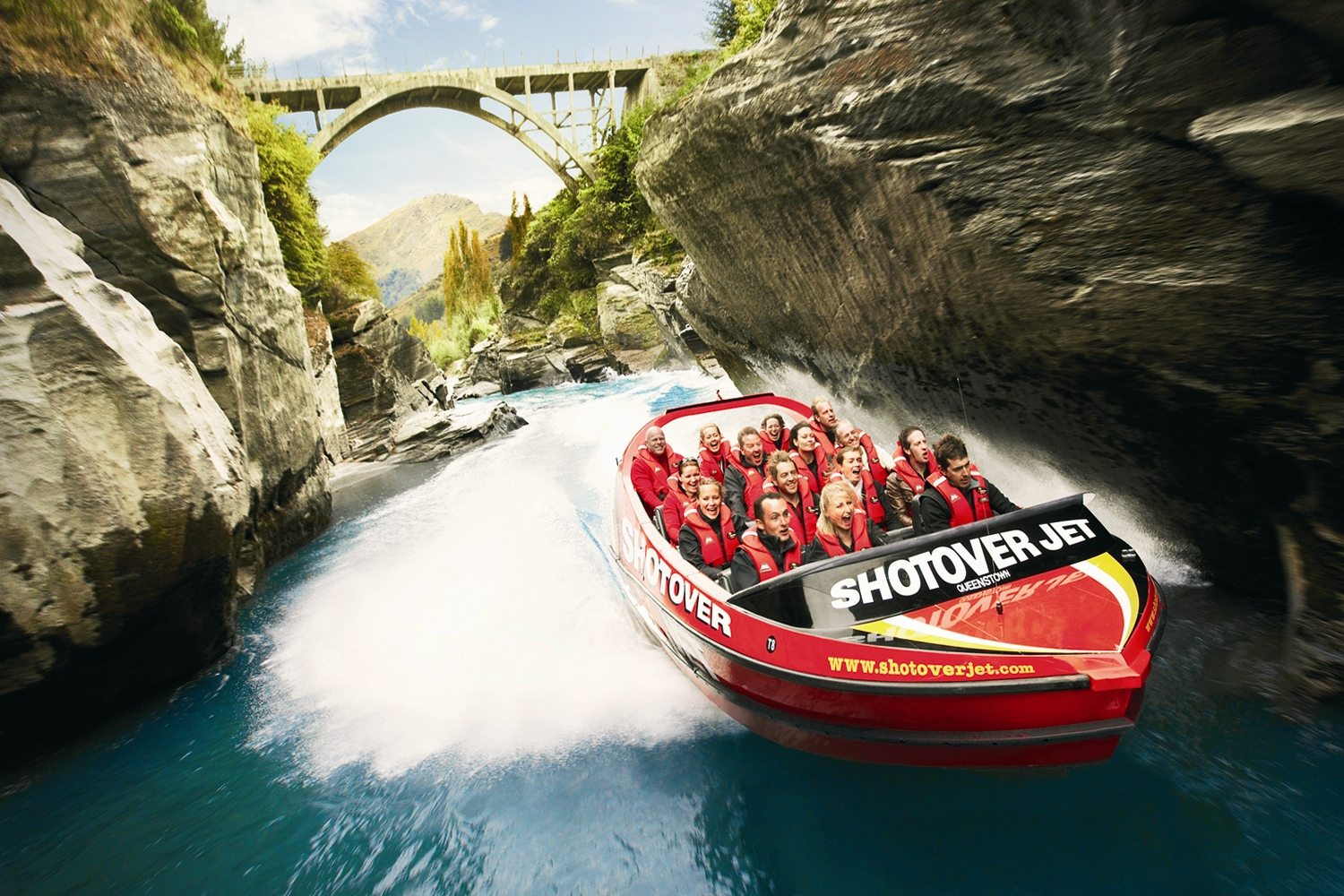 3.A ride on the TSS Earnslaw
A 1912 Edwardian vintage steamship, the TSS Earnslaw is hard to miss as it cruises up and down Lake Wakitipu.
You can board the ship for a 90 minute cruise that showcases the wonderful alpine scenery of the area, as well as giving you an opportunity to explore this fascinating part of Queenstown history.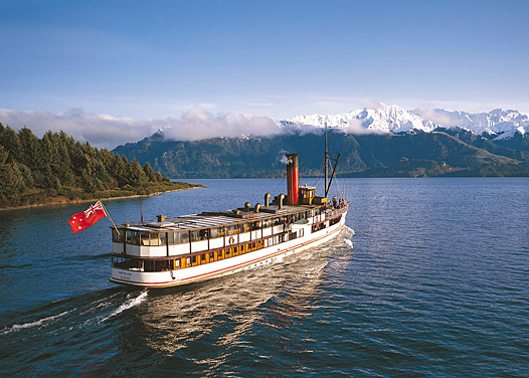 Do bear in mind though that from mid may to the end of June 2017 the steamboat will be undergoing some maintenance and won't be operating.
You can read more about the history of the Earnslaw here http://www.tssearnslaw.co.nz/tss-earnslaw/History/
4. Visiting Queenstown Gardens
We can't think of anywhere better to spend a relaxing afternoon than at Queenstown Gardens, enjoying the peaceful surroundings and taking in the views of the surrounding mountains. The gardens are in a beautiul location, situated out on a small peninsula on the shores of Lake Wakitipu, and a great place to take a picnic and sit back watching the world go by.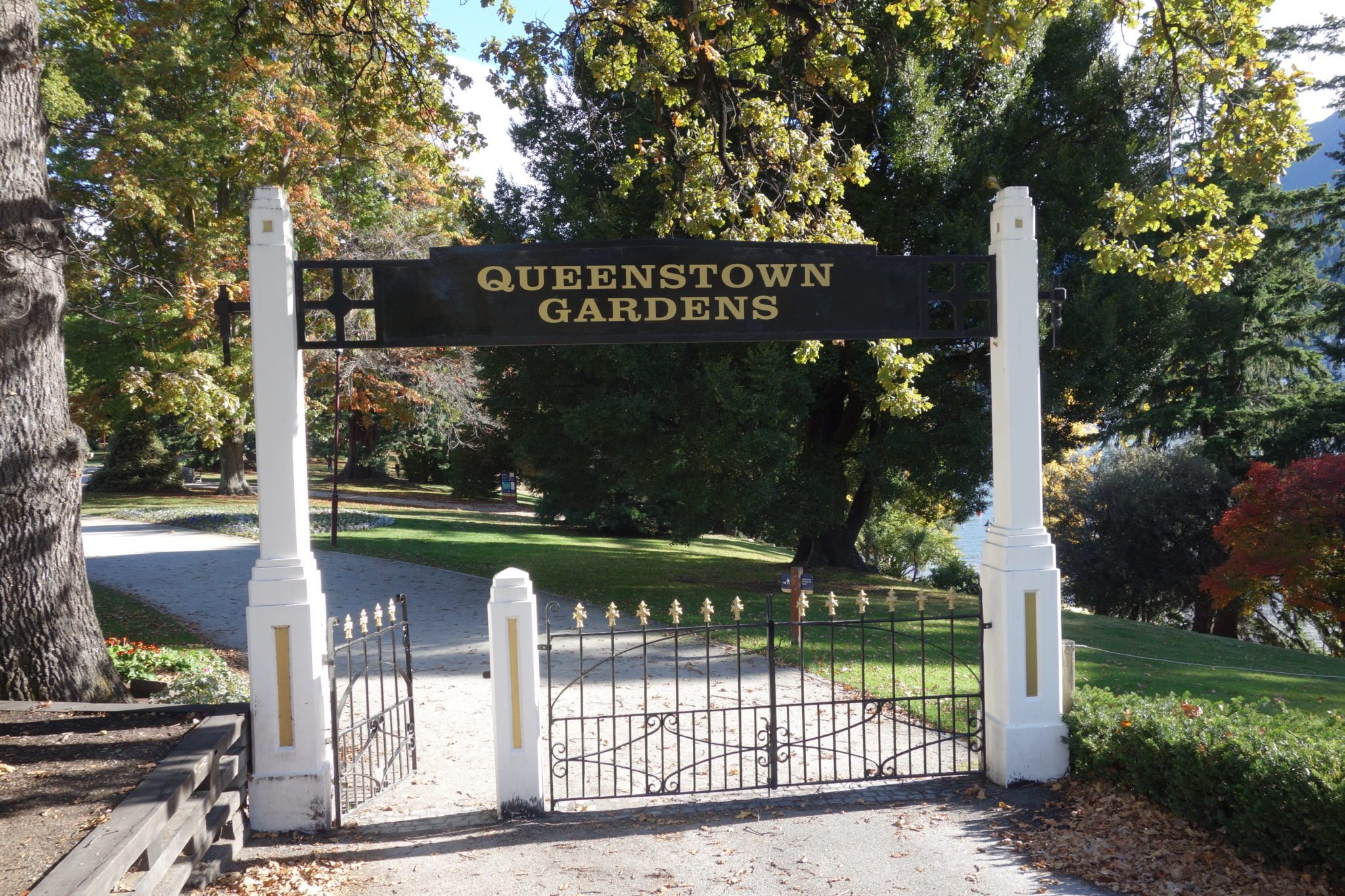 Stroll through the rose garden and across the pristine lawns, or if you still fancy a bit of activity there's an 18 hole Frisbee golf course (trust us, you must try it!)
5. The Skyline Gondola and Luge
For the best views in the Queesntown region, head up on the Gondola to the skyline complex and enjoy panoramic 360 degree views of the Remarkables mountain range, Coronet Peak and out across Lake Wakitipu.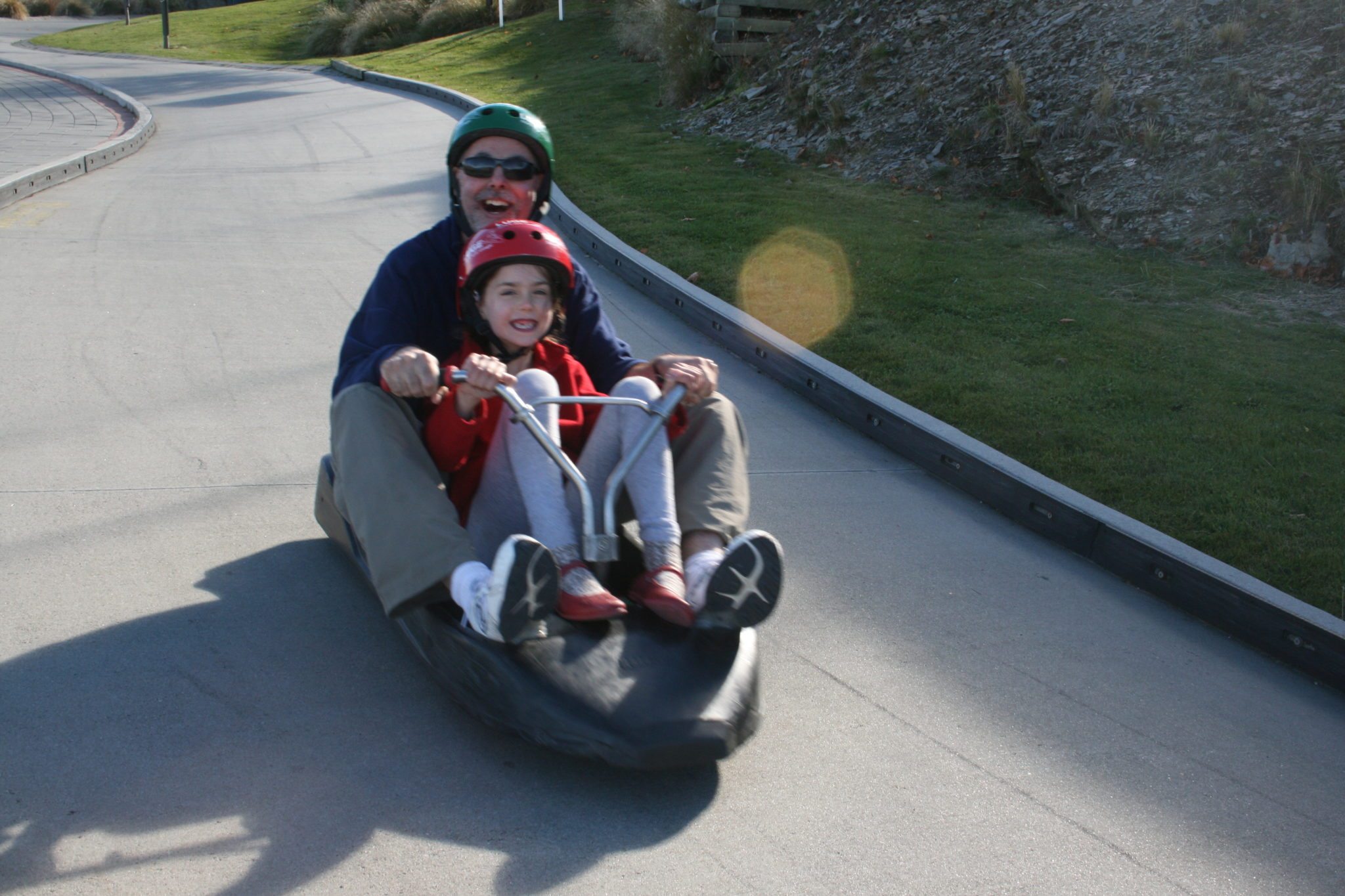 To make your way back down, we highly recommend taking to the tracks and climbing aboard the three wheeled cart to race back down to the bottom of the hill. Its not as hair raising as it sounds and a huge amount or fun regardless of your age!
Some or all of these experiences can be included in a Silver Fern holiday – Just get in touch if you'd like to have a chat with us about planning your New Zealand Holiday.