Wine has been a serious business in New Zealand since the 1980s and if you love the country's Sauvignon Blanc or Pinot Noir, there are plenty of opportunities to taste them during visits to our five favourite wineries in New Zealand's North Island, more often than not, found in stunning locations.
Hawkes Bay and Martinborough on North Island, and Marlborough and Central Otago on South Island are the flagship regions for wine-lovers and you can explore these by car, driving the Classic New Zealand Wine Trail, or even follow a bicycle trail of wine estates.
Purely in the interests of research, we've checked many of these out ourselves and thought it was time for a blog post about our favourites!
We've split these into two separate blog posts – The North Island and the South Island, and highlight our top five on each Island.
This week, we're taking you through our recommendations for the North Island, from Auckland down to Martinborough in the Wairapa………
Coopers Creek Winery – Auckland
Coopers Creek Winery was founded back in 1980, in Kumeu, Auckland's heritage wine region just half an hour north of Auckland.  There's a cosy cellar door with a fireplace for the winter months, and in the summer you can enjoy Pizzas and platters out in the garden where they'll often have a live jazz band playing.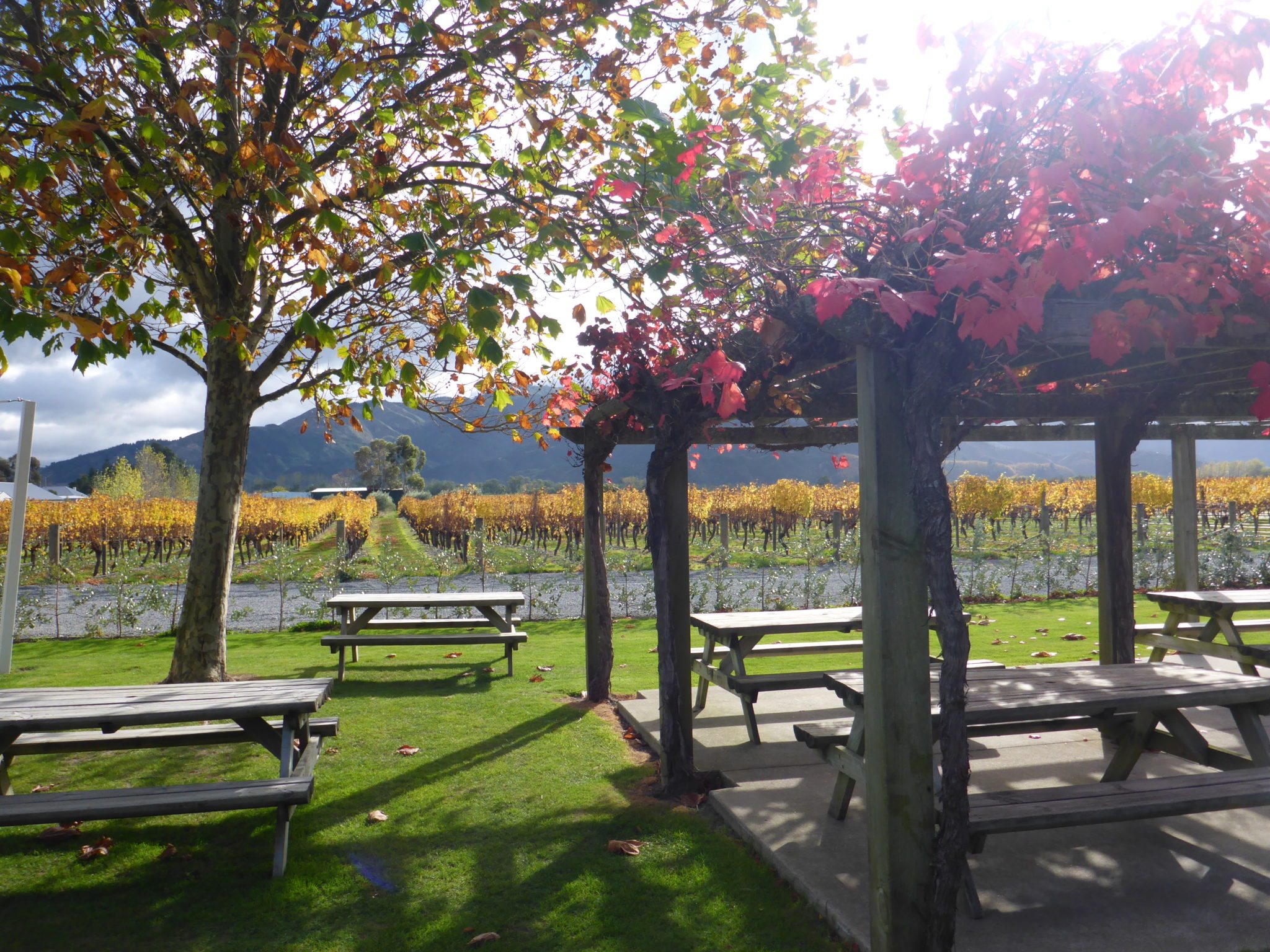 There are lovely gardens to relax in and they welcome visitors to take along a picnic to enjoy on the lawns, though they do also have a café that serves platters, coffee and of course their award winning wine!
http://www.cooperscreek.co.nz/
 Mudbrick Estate Winery – Waiheke Island
Mudbrick Estate is a wonderful winery that enjoys a picturesque setting on Waiheke Island, 35 minute ferry ride from downtown Auckland.
The wine here is undoubtedly fantastic, but we think that the real highlight here is the food that accompanies it!!
Mudbrick offers a wonderfully inventive menu that's a real culinary treat – definitely a place to head to if you want to spoil yourselves and enjoy a real treat.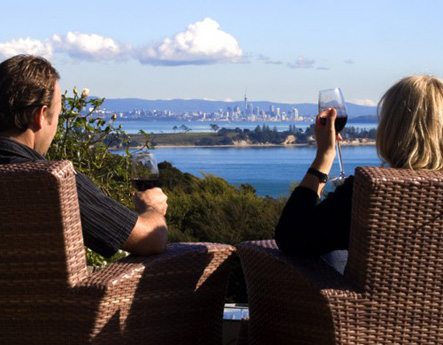 As with most wineries in New Zealand, they offer wine tasting at the cellar door that you don't need to book for, and if there's a group of ten or more of you, you can book to enjoy a vineyard tour to learn more about the grapes grown there.
Wonderful setting and a great place to watch the sun go down over the vineyard, and if you decide you don't want to leave, they own four wonderful holiday cottages on the Island that you can stay in too.
 Te Mata Estate – Hawkes Bay
There are so many excellent wineries to choose from in Hawkes Bay, but we have a real soft spot for Te Mata Estate, a small winery that's also New Zealand's oldest. Te Mata makes some of New Zealand's very best Bordeaux style wine, and our absolute favourite here (and a firm favourite with many of our travellers too) is their Gamay Noir, a light red that's bursting with a palette of ripe cherries and red fruits. . There are just 7.3 Hectares of Gamay grapes grown in New Zealand so it's a pretty special wine for Te Mata and we definitely recommend giving it a try.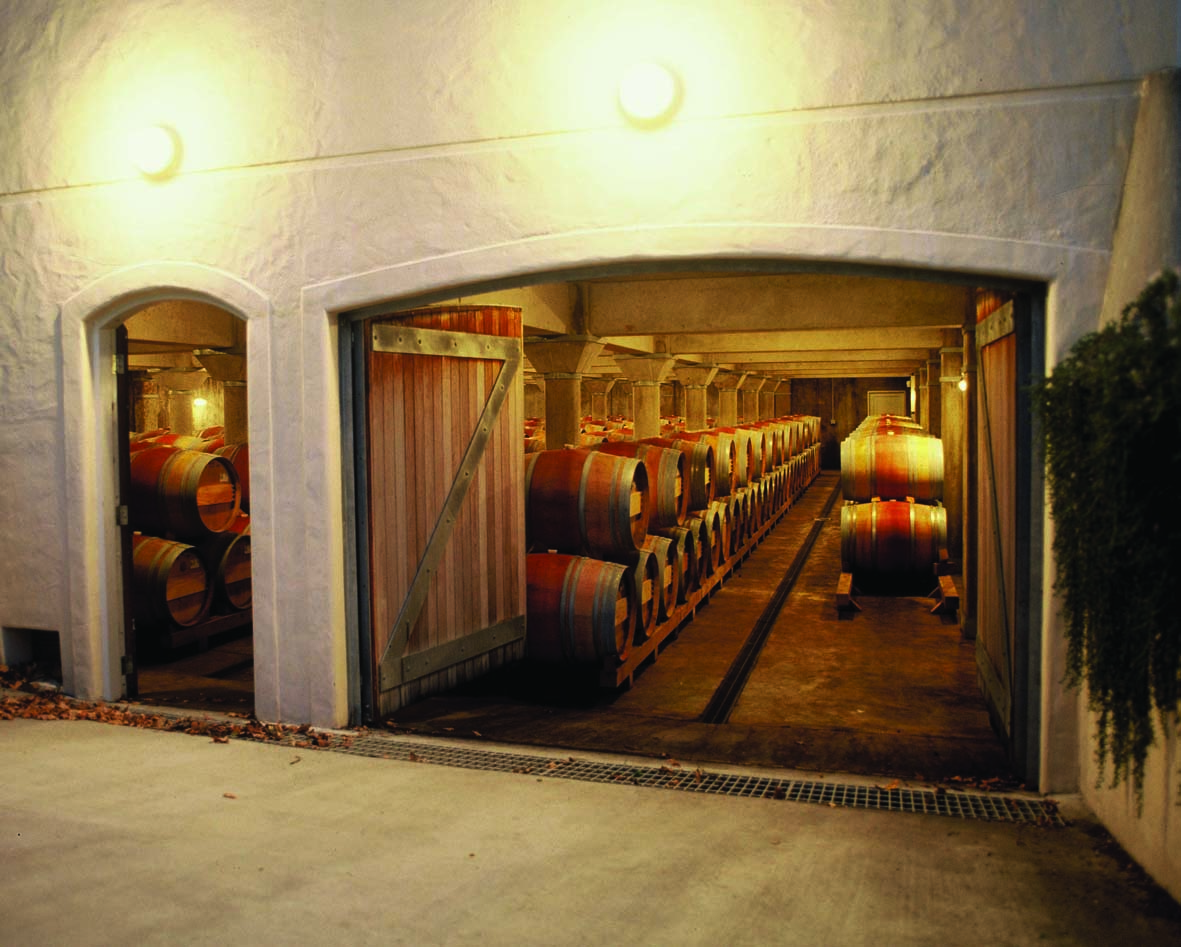 The staff at Te Mata are incredibly knowledgeable and passionate about what they do, so you're sure to leave their cellar door, not only with a bottle of two of wine to take away, but also having learned an awful lot about the wine produced here.
Black Barn Vineyard – Napier
Five minutes from Havelock North is Black Barn Vineyard, a small, boutique winery also specialising in Bordeaux style red wine varieties, but offering a great deal more than just top class wine.
Over the years their business has grown to include an onsite farmers market and summer concert series in their purpose built amphitheatre.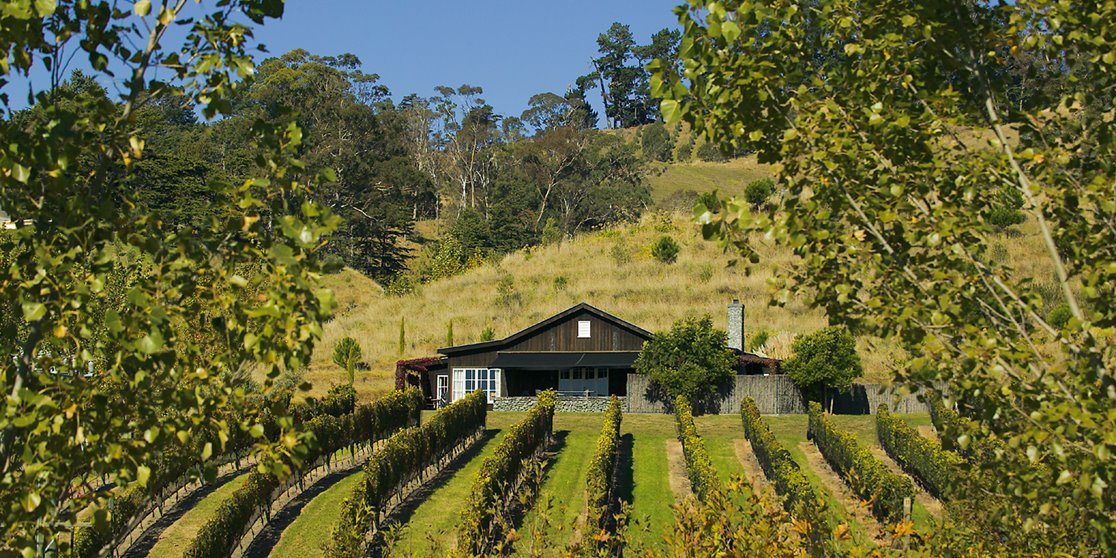 There's an onsite 'kitchen' shop with meals to take home, handcrafted pies and homemade jams and chutneys and with a commitment to ensure that very food item used on their menu and sold in their shop is grown within the hawkes bay region – the focus on local produce is seriously impressive.
As a boutique vineyard, the wines are only available to buy directly – even more of a reason to visit, so you know you'll be getting something very special and exclusive.
https://www.blackbarn.com/
 William Grace vineyard – Wairarapa
A Small family run vineyard in central Martinborough, William Grace specialises in Organic and Biodynamic Wine, something a growing number of New Zealand wine producers are getting into.
Closely planted, high density grapes are tended by hand resulting in low yields and concentrated fruit resulting in wines that are really special to drink.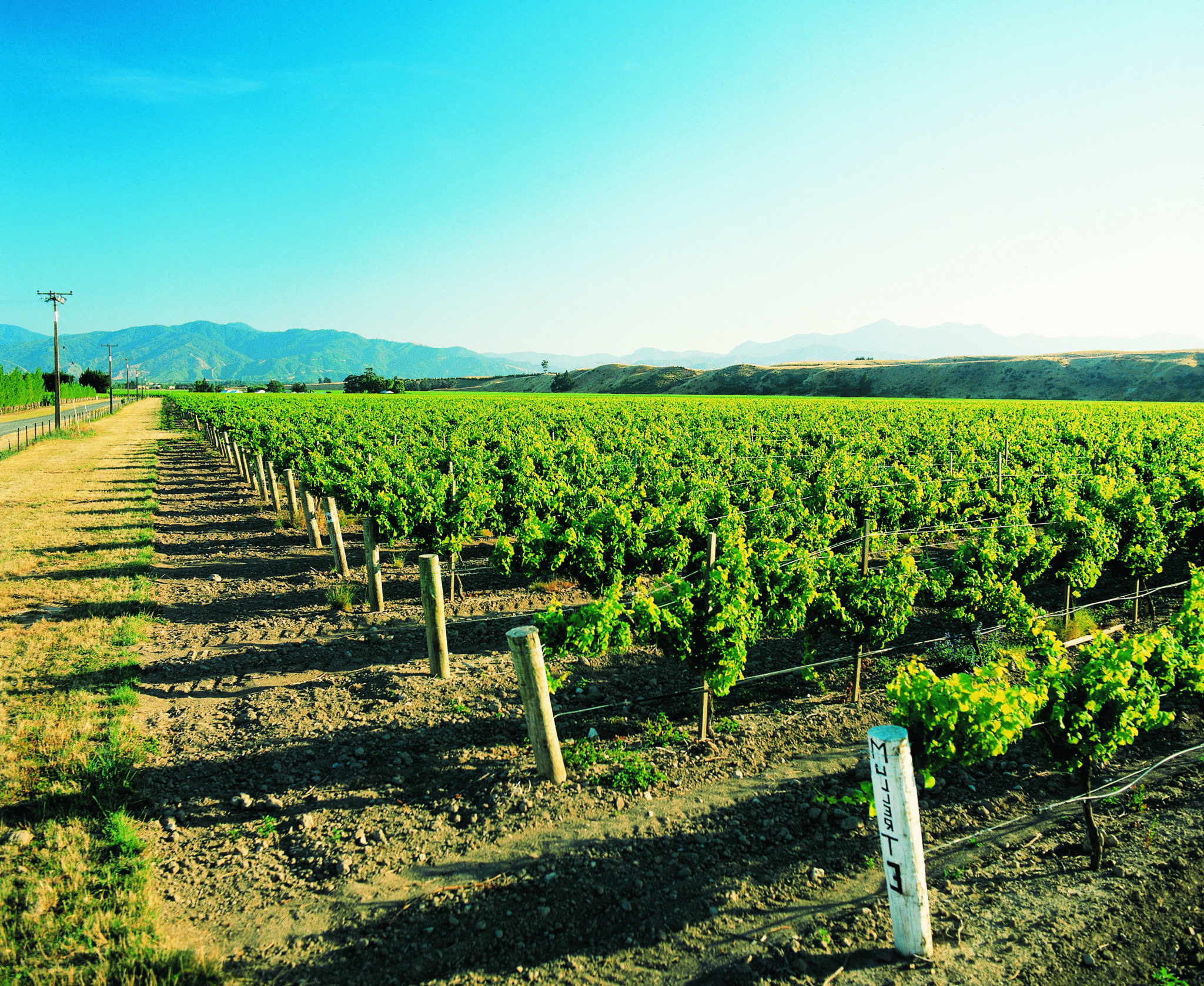 Although they do have a cellar door open for tastings, because of the small size of the winery there may not always be someone around to see you, so it's always worth ringing ahead if you're planning to visit to taste the wine or buy a bottle or two.
https://www.williamgrace.co.nz/
We've put together a sample itinerary for a 14 day wine tour of the North and South Island which you can down load here https://www.silverfernholidays.com/special-interest/wine-appreciation/ or get in touch and we can help create a tailor made itinerary just for you.