If you're planning a New Zealand holiday, then you may well have a summer trip in mind. Naturally, experiencing the youngest country in the world during the summer months with the sun beaming down is a truly delightful experience.
As New Zealand is in the Southern Hemisphere, the seasons occur almost exactly six months before (or after) ours do. So, while farmers in the UK are collecting the harvest during the Autumn months in the UK, the Kiwis are entering spring lambing season.
In fact, New Zealand's summer neatly coincides with the British winter, providing you with the perfect escape from the harsh and unpredictable winter weather.
What's the Weather like in New Zealand in January?
If you're looking to soak up the sunshine in New Zealand and make the most of warm weather pursuits, then January is the time to visit.
January is the warmest month of the year in New Zealand. It's especially pleasant if you've got a few outdoor activities in mind; snorkelling, for example, is much more enjoyable if the water's warm.
It's tempting to assume that, being right next to one another, New Zealand and Australia should receive roughly the same amount of sunshine.
But we should consider that the two countries aren't quite right next to one another; 1200 miles of sea separate the two.
New Zealand sits further south, and, with this being the southern hemisphere, experiences more temperate weather than Australia year-round.
If you visit New Zealand in January, you'll get average temperatures of around 24°C in Auckland, on the island's northernmost tip, and around 19°C on Dunedin, on the southern-most tip of the South Island.
What to Pack for New Zealand in January?
Summer holidaymakers have the advantage of being able to pack light.
A selection of shorts and t-shirts, along with suitable warmer wear for when the weather gets a little bit chillier, should be enough to see you through a couple of weeks. It's worth noting that while rain is rarer during summertime, it's likely that you'll see at least a bit of it during your stay, particularly if you're staying on the North Island.
In 2017, Auckland was hit by severe rainfall which caused widespread flooding, landslides and general chaos. Mercifully, such events are rare but packing a raincoat is always a good move.
Sunblock is also obligatory. New Zealand is remarkably unpolluted, which means that more UV rays will reach your skin. The same danger applies to your eyes too, so be sure to pack a decent pair of sunglasses with UV protection.
Looking to enjoy some specialist pastimes and pursuits whilst in New Zealand? Be sure to pack the appropriate equipment.
If  walking in New Zealand is on your list of things to do (and you really should – tramping is one of the best ways to see some of the spectacular scenery that the country has to offer) then you'll want a suitable pair of boots, and clothing that'll shield you from the sun as you make your way from one lofty hilltop to another.
For cycling in New Zealand, then the same principle applies. You might find that you can rent much of the gear you'll need, but if you've already invested heavily in equipment, it might be worth paying that little bit extra for your luggage to be able to along with you. After all, there's little point in spending thousands of pounds on a carbon-fibre bicycle if you're not going to use it on the best trails you're likely to come across.
What to do in New Zealand in January?
Below, you'll find our recommendations of things to do in New Zealand in January.
Things to do in Christchurch (South Island) in January
On the southeast coast of the South Island you'll find Christchurch, New Zealand's third most populous city. This part of the country is home, as you might expect, to a range of activities.
January is a fantastic time of year to go for a trip down the river Avon, which winds its way right through the centre of town, through the incredible Hagley Park and out the other side. You'll be ferried via gondola from the middle of town right out to the Avon estuary. The park itself is a sprawling open space found right in the heart of Christchurch, and plays host regularly to remarkable concerts and other events. If you're looking to soak up the sun this January, and you're in town, then you should consider Hagley park a worthwhile destination.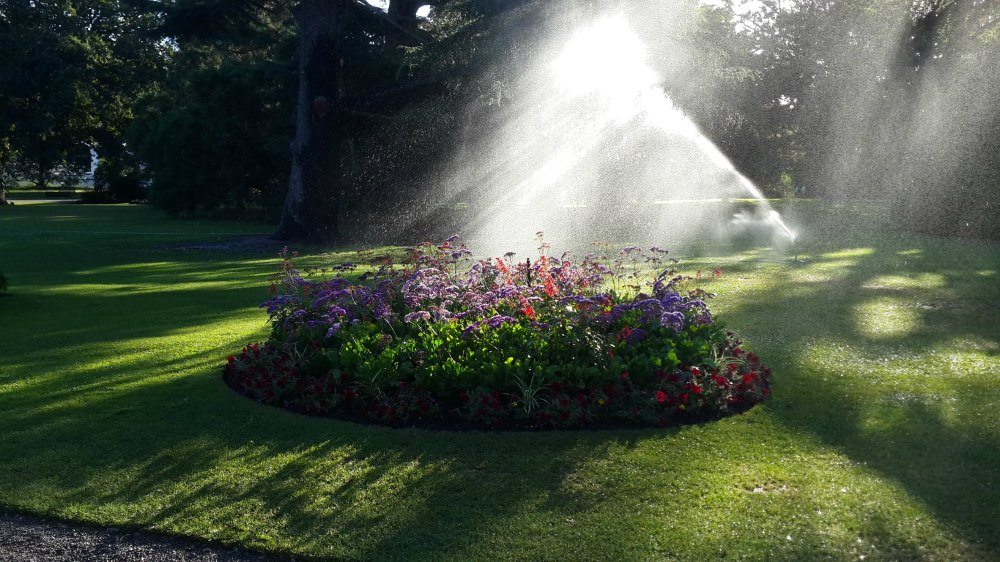 Christchurch is often referred to as 'The Garden City', thanks to its abundant trees and parkland. You're never far from something green and beautiful, here – and this is especially so during summertime. Be sure, therefore, to make time for a visit to Christchurch Botanic Gardens – they're free to enter all year (except Christmas day).
Things to do in Auckland (North Island) in January
Auckland and the surrounding area is perhaps the best place in the whole country to enjoy the hot January weather. Here you'll find a wealth of natural beauty, including beaches, islands, parks, and even volcanoes. In fact, there are a total of forty-eight miniature volcanoes (or maunga) sprinkled across Auckland. They're of tremendous significance for the native Māori people, and form an essential part of the local culture.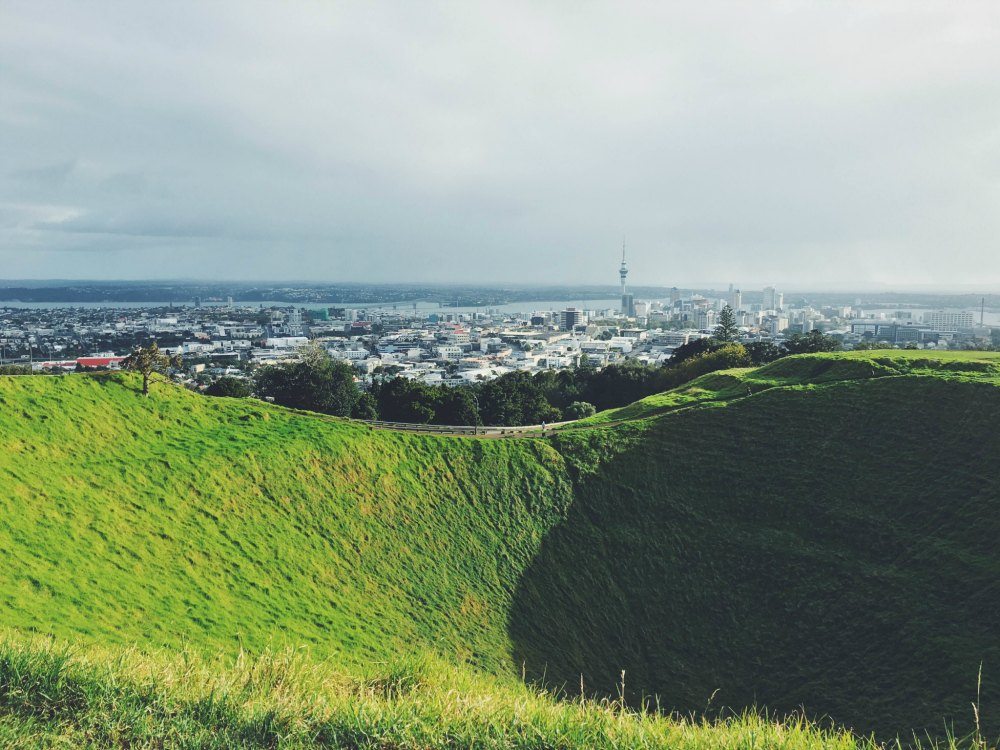 If you're visiting this part of the world during January, then you'll be able to enjoy the WTA Auckland Open (formerly known as the ASB classic) – the tennis tournament which kicks off the year's tennis action.
Taking place in the two weeks prior to the Australian Open, this is something of a warm-up tournament for the larger grand-slam. While it is certainly a minor tournament, as they go, it's still capable of drawing some of the sport's biggest names including Serena and Venus Williams in 2017.
January also sees the passing of Auckland Anniversary Day. The date commemorates the establishment of the British colony, and has been celebrated since 1840.
While it was the 30th January that the Union Jack was flown here, the date the event is celebrated is the 29th. The date has been marked by the Auckland Anniversary Day regatta since 1840. What better way could there be for a fledgling colony of sailors to mark their success? The event is now the largest single-day regatta in the world, and the oldest sporting event in the country. If you're in the area, you'll be able to catch a close-up glimpse at this spectacular display of nautical prowess!
Things to do in Rotorua (North Island) in January
Rotorua can be found slap-bang in the middle of the north island. It's set in an area of tremendous geothermal activity, which has led to it becoming a sacred spot for the Maori. Within a short drive from the city you'll find the Polynesian Pools – an outdoor spa retreat where you'll be able to soak in slightly-acidic water sourced from two natural springs.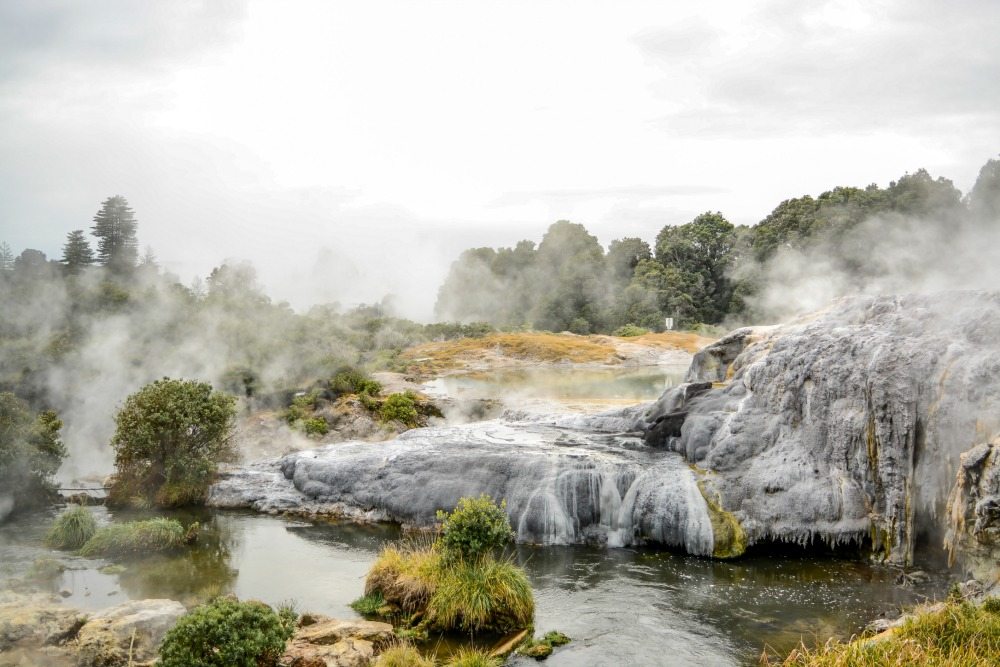 This part of the country is perhaps most notable for being home to Hobbiton, where some of the most iconic portions of the 'Lord of the Rings' and 'The Hobbit' film trilogies were set. A guided tour of the set will allow you to visit the Party Tree and the Green Dragon Pub where you'll be able to enjoy a pint or two of the finest hobbit beverages.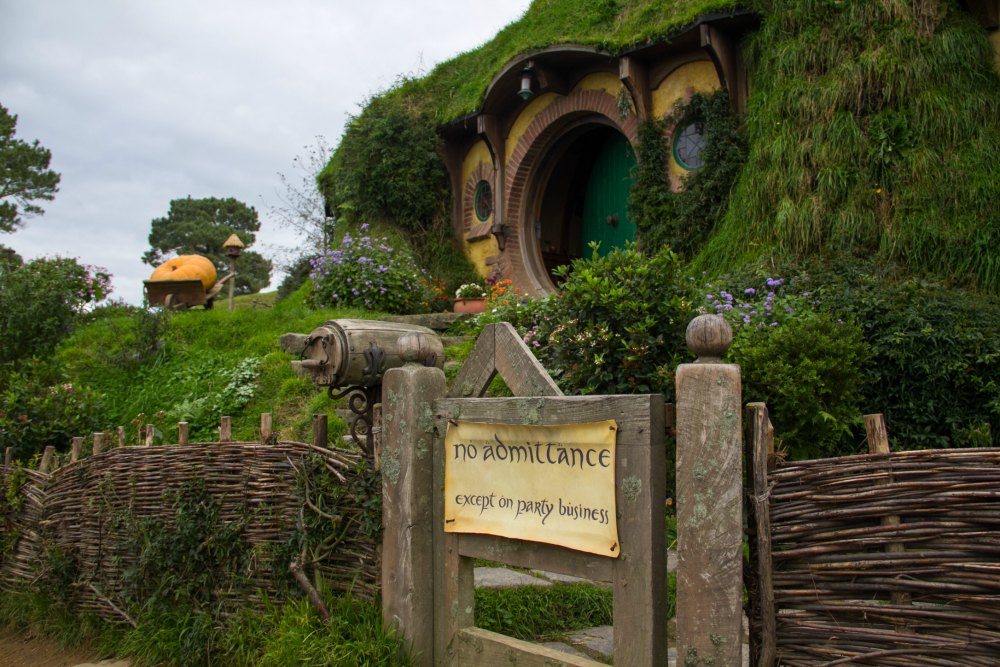 There's also the Rainbow Springs Kiwi Wildlife Park, which offers a fascinating glimpse of the forests and the creatures who inhabit them. Included in the experience are daily up-close encounters with some of the parks' most interesting residents. These include Tuatara feeding sessions, interactive looks at the blue-tongued lizards, and trout feeding sessions. Find a detailed breakdown of when all of the encounters occur here.
Rainbow Springs is also notable for being home to the largest Kiwi hatchery in the entire world. When you pay for a tour here, you're donating 100% to the Kiwi conservation programme, and thus helping to preserve the country's most famous animal while getting a close look at it.
This part of the country provides a plethora of hiking trails, which wind their way through some of the most stunning woodland scenery imaginable. You'll find towering pine trees on either side as you make your way through the country's Redwood Forest.
A visit to the Waimangu Thermal valley, 14kms south of Roturua, is highly recommended. This is an extremely recent development only formed by the eruption of Mt Tarewa on the 10th June 1886.
The event destroyed a beautiful and famous section of the Kiwi landscape, the Pink and White Terraces, but it left something just as beautiful in its wake. You'll be able to go on a walking tour through the valley, taking in a range of geothermal sights and sounds along the way. If you want to see the best of what the region has to offer, however, you'll need to take a boat!
Final Thoughts on New Zealand in January
New Zealand is an excellent place to spend one's winter break. This is especially so if you're looking to enjoy a bit of sunshine all year round.
To get the best from your excursion, however, you'll want to plan in advance in order to get pack all of the events you need into your trip, and still leave time to relax and take everything in. If you need help planning your holiday to New Zealand, then be sure to contact us. Our team have been organising tailor-made New Zealand holidays since 1990, and can help you book everything from flights to New Zealand, to internal transport, accommodation, activities, and everything in between!