New Zealand is one of the most popular tourist destinations in the world. It's packed with everything that you could wish for from a dream holiday; the landscape is varied and beautiful, the wildlife is delightfully weird and wonderful, the weather is favourable and the people are some of the friendliest you'll ever meet. There's a huge amount of culture to appreciate, but you won't need to overcome a language barrier to do so.
Is it any wonder that so many of us choose to holiday on the other side of the world?
New Zealand consist of a network of remote towns, close-knit villages, and the occasional sprawling city. From winding mountain roads to single lane dirt tracks, a New Zealand holiday is one packed with awe-inspiring moments from start to finish.
Due to its relatively compact size, it's easy to make your own way around New Zealand. Today, we're going to look at some of our favourite of getting around New Zealand; the youngest country in the world.
Travel Around New Zealand by Campervan or Motorhome
If you're travelling as a couple, a close group of friends, or a family, and appreciate the efficiency of having your transport, accommodation, and dining all in the same place, then a campervan or motorhome will be right up your street.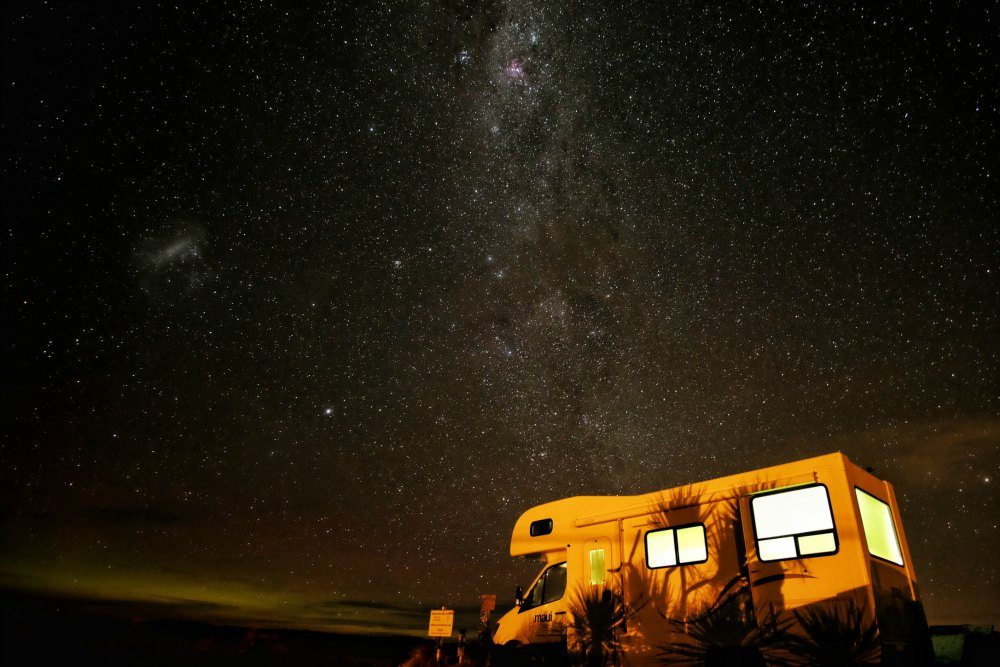 Spending anything from a week all the way up to a month in a campervan is quite a different experience to many more traditional holidays. If you're not used to travelling this way, then it may be best to try a shorted "trial run" trip before making your way to New Zealand. Even if it's just a weekend break, finding out whether you're comfortable driving a vehicle of that size is always worth knowing. If you're a confident driver, then you should be fine navigating the roads in New Zealand.
Motorhomes are advertised according to the maximum number of people they can accommodate – so a 'four berth' might be able to carry four people. In practice, this number constitutes an absolute maximum, and so you might wish to opt for one that's slightly more spacious than you need. After all, you're on holiday: you deserve a little bit of personal space.
Larger groups will find motor-homes more affordable, as they'll be able to spread the cost of running and hiring the vehicle more thinly. As well as being easy on the wallet, mobile homes will afford you more flexibility than many of the other options. If you arrive at a location and decide you'd like to stay a little longer (or that you'd prefer to move on more quickly), then your own transport will afford you the freedom to do so.
Be sure to read our guide to choosing the right campervan for a holiday in New Zealand if you're thinking of exploring by motorhome.
Travel Around New Zealand by Car
New Zealand is criss-crossed with a series of winding roads that don't just help you to get from A to B. They also present an opportunity to take in the country's precipitous, Middle-Earth-inspiring landscape.
At the most, you'll spend just a few hours driving from place to place each day, and the drive itself will be far more pleasant than a gridlocked trip along the M25!
Obviously, you won't be able to take your own car with you on the plane so hiring a car when you get there is necessary. There's a lot of variety on offer, and you don't always get what you pay for. We recommend that you opt for a 1.6litre engine at the very least, and look for a generous amount of boot space. You don't, after all, want to be driving around with your luggage pressed against the small of your back!
While hiring a car will tend to work out more expensive than hiring a motorhome, as you'll need to pay for separate accommodation, the extra expense is worth it. Particularly if you can't live without the creature comforts that come with a bricks-and-mortar hotel.
If you intend to hire a car, we recommend purchasing excess liability insurance in the UK, it's certain to work out cheaper, especially with longer trips. The same economy of scale that applies to motorhome trips also applies to car ones; the more friends you bring along, the more the cost of rental and fuel will be spread.
Travel Around New Zealand by Train
While the roads that wind through New Zealand are spectacular, you'll be able to really sit back and enjoy the views if you decide to travel by train in New Zealand.
Trains in New Zealand run through lush meadows, snow-capped mountains, and rocky coastlines. With such a variety of scenery on display, it would be a shame not to take a trip on the train.
There are three main lines running through New Zealand. They each offer an entirely different landscape to take in.
On the North Island, there's the Northern Explorer, which runs from Auckland to Wellington. On its way, it passes through Tongariro National Park, where you can embark on a tramp across the Tongariro Alpine Crossing if you wish, and offers spectacular views of the volcanoes, beaches and farmland along the way.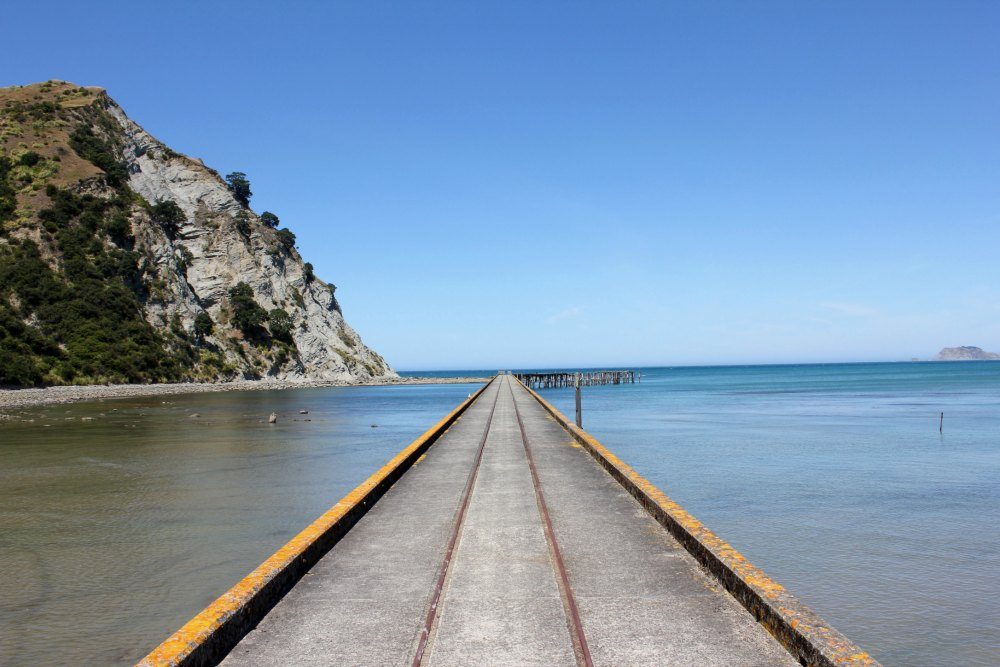 On the South Island, there's the Coastal Pacific. This links Christchurch with Picton, where you'll be able to catch a ferry that takes you through the labyrinth of coves and bays surrounding the town, and out to the North Island via the Cook Straight. The ferry takes around three hours, and runs several times a day.
Finally, there's the TranzAlpine, which, as you might gather, takes you across the Southern Alps. It starts from Christchurch and heads across to the West Coast via the Canterbury plains, eventually emerging at Greymouth.
Travel Around New Zealand by Motorcycle
Part of the joy of taking a trip to a country like New Zealand is the feeling of freedom it gives you. There's a wealth of untamed natural splendour out there just waiting to be explored. And what better way could there be to do this than with the help of a motorcycle? Whether you're thinking of booking on to a pre-organised New Zealand motorcycle tour, or want to ride off in to the sunset and carve your own path, then you'll be in good company.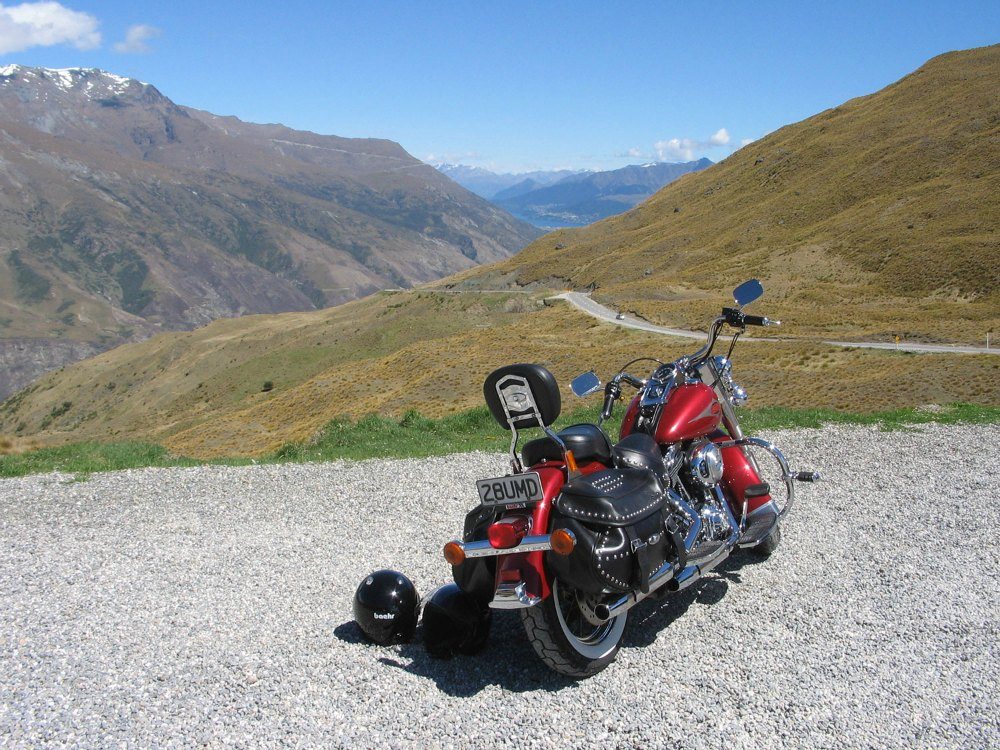 Of course, travelling in this way isn't for everyone. But if you've already got a few thousand miles racked up on your bike-of-choice, then the decision will be an easy one, and you won't need us to persuade you of the merits of this mode of transport! You'll be able to saddle up for up to a year in New Zealand, provided you have a current licence in the UK, or an International Driving Permit.
Naturally, all the same virtues that come with a car rental apply to a motorbike – except you won't have the luxury of taking a huge amount of luggage. For light-travellers and those looking for the perfect open road, however, there are few better ways to go!
By Bus on a Small Group Guided Tour
Our Small Group Journeys are unique to Silver Fern Holidays and combine must-see sights with off-the-beaten-track experiences and friendly places to stay.
Each is driven by a knowledgeable guide, who will provide en-route commentary as well as doing the actual driving.
Each of our itineraries includes amazing sights and free time for you to enjoy New Zealand in your own way, whether that is throwing yourself off a mountain or tasting a new pinot noir. Silver Fern Holidays helps you get the most out of each day.
Our driver-guides want to share their New Zealand with you: their favourite beach, the best view, their local cafe, maybe even introduce you to their friends. This means no two small group tours with Silver Fern Holidays are the same.
If you're travelling solo, then a small group tour in New Zealand is the perfect way to meet new people. Likewise, couples, groups and families of all sizes have enjoyed our small group tours, too!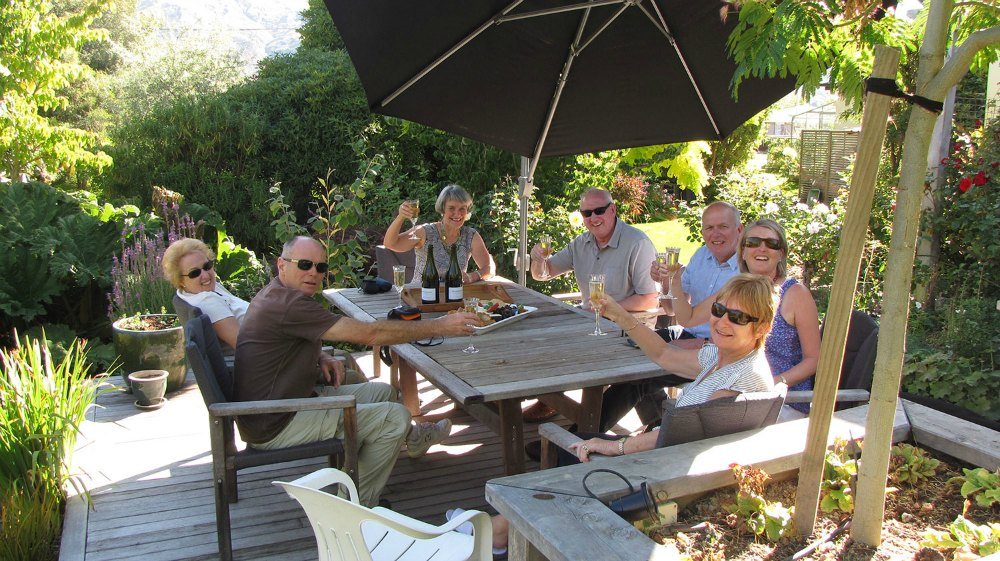 Final Thoughts
No matter how long you have in New Zealand, your budget, or your interests, the team at Silver Fern Holidays can help make your dream trip come true.
We've been planning, organising, and booking bespoke holidays to New Zealand since 1990, so you're in safe hands. Contact us today and start designing your dream holiday to New Zealand!