If you're planning a New Zealand holiday, then you'll be pleased to know that getting around New Zealand really is a cinch. There are several means of transport at your disposal, allowing you to tailor your trip to your preferred way to travel.
You might opt for a small group tour on a coach, or decide that you'd like to explore New Zealand by train or ferry. For those who are keen to get behind the wheel, then New Zealand by campervan or motorhome might be the perfect choice.
Why Choose a Campervan or Motorhome to Explore New Zealand?
Combining your transport and accommodation in one neat package, whilst allowing you the freedom to venture a little of the beaten path; there really is nothing quite like driving a campervan around this beautiful country.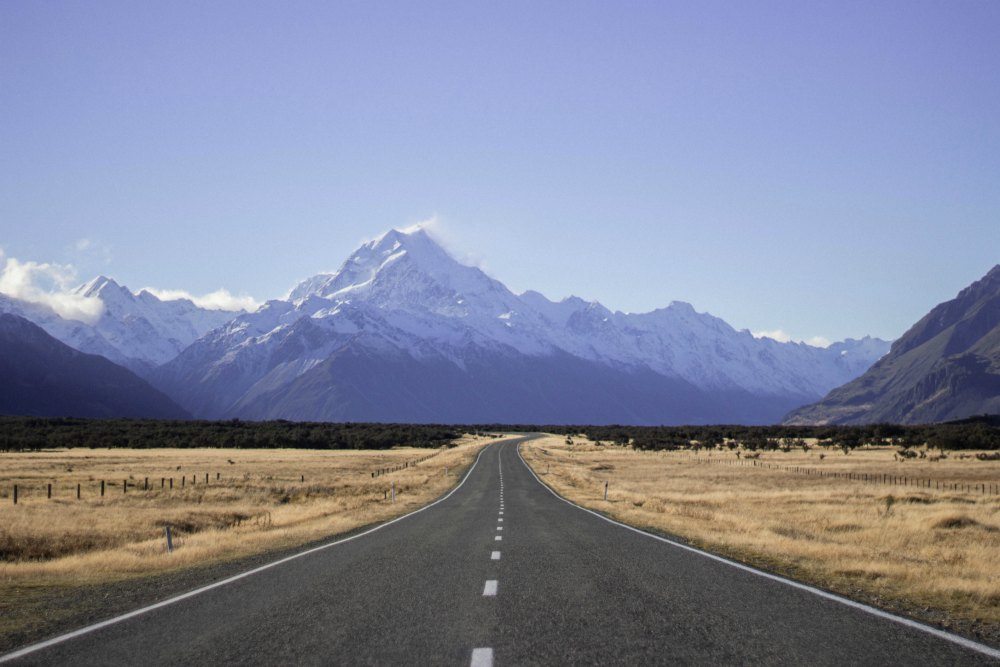 With a campervan, your itinerary becomes even more flexible than before. If you discover an area that you find particularly appealing, you can stay for longer. Find yourselves ready to move on early? It's no problem – just strap yourself in and off you go!
Let Silver Fern Holidays help you decide whether a campervan is the right choice for your holiday to New Zealand, and what to consider before you embark on your trip.
What to Look for in a Campervan or Motorhome
If the idea of getting behind the wheel, exploring New Zealand at your leisure, and staying in some of the most beautiful and scenic areas of the country appeals to you, then a campervan or motorhome might be the perfect way for you to experience New Zealand.
Here, we share some of the most important things to take in to consideration before you embark on your adventure:
Manual or Automatic Transmission?
When renting a campervan, you'll need to decide between manual and automatic transmission.
Now, this might seem like a straightforward choice, with holidaymakers simply picking the sort they're most used to. However, even if you're used to driving a manual, you might be tempted to opt for an automatic, particularly if your intended route will take you along steep mountain roads.
Most rentals will be automatic. An automatic campervan or motorhome will make easy work on the mountain roads; saving you from consistently riding the clutch. If you've never driven an automatic before, don't fret – you can always request a manual transmission. Just be sure to do this prior to your arrival at the rental location to ensure that there's a vehicle available for you.
Berth Size Vs Van Size
To enjoy your trip, we recommend opting for a van that's slightly larger than your party requires.
So, if you're going to pack four people into the same van, opting for a six-berth vehicle is sensible. Of course, you'll need to balance this consideration against others.
Opting for a larger vehicle will, naturally, be more expensive due to an increase in fuel consumption.
Larger berth sizes also mean that the vehicle itself will be much bigger which could make parking tricky.
You should also consider how comfortable you, and the members of your party, are with driving a large vehicle.
Facilities and Equipment
Not all campervans and motorhomes are built equal. Some modern ones are akin to mobile hotels; bristling with all the amenities you could ask for. Others have the bare minimum needed to keep you comfortable.
Decide on what you can, and can't, live without. Does the thought of a fold-out kitchen send chills up your spine? Do you want a dining and seating area for nights where the weather is less than pleasant? Are you happy to use public showers, or would you prefer on one-board?
Once you know what level of comfort you're after, you can then start comparing providers, and finding the best deal.
In terms of finance, you'll need to strike a balance between the money you spend on hiring and fuelling the van and the money you spend on getting into campsites. The best way of making the decision is usually to figure out the sort of holiday you want. If you're going to be free-camping a lot, away from the beaten track, then you'll want as well-equipped a van as possible. If you're going to be visiting campsites, then you can get away with much less.
Most campervan and motorhome companies will supply you with pots and pans, crockery and glasses, bedding, towels and occasionally even a complimentary loo roll or two. Be sure to check the small print when booking though, to avoid a mad rush to purchase bedding and towels.
Insurance
To have a truly stress-free experience, be sure that you're covered against a range of untoward eventualities. Cover comes in several different varieties. You might opt for an additional insurance on top of your standard travel insurance, which will reimburse you for any damages you need to pay to the van rental company in the event of an accident. You'll need to be able to afford to pay for the damages yourself before the money arrives, however. You might also consider bolting it on to cost of the motorhome rental.
Whichever style of insurance you prefer, be sure to read the documentation thoroughly before deciding. The zero-excess option is almost always worth pursuing – as the cost of all those minor malfunctions can all add up.
Where Do You Plan on Camping?
One of the most notable advantages of a campervan is the freedom it will afford you. With that said, campsites very tremendously in terms of the facilities they offer, and how much they charge you to use them.
In New Zealand, there are three levels of campsite available to you; fully-serviced holiday parks and campsites, DoC campsites, and Freedom Camping.
Holiday Parks and Campsites
Holiday parks are what we might think of when we think of a proper campsite; they're protected premises which provide many facilities.
You'll be able to enjoy a hot shower, get your laundry done, enjoy food, and drink and mingle with other campers. There are also powered pitched available, so if you've got a campervan with an electric hook-up, you can connect yourself to the power supply.
DoC Campsites
If you're looking for a cheaper alternative to a fully-fledged holiday park, then you might opt to stay at a park run by the New Zealand Department of Conservation (or DoC). These campsites come in six different varieties.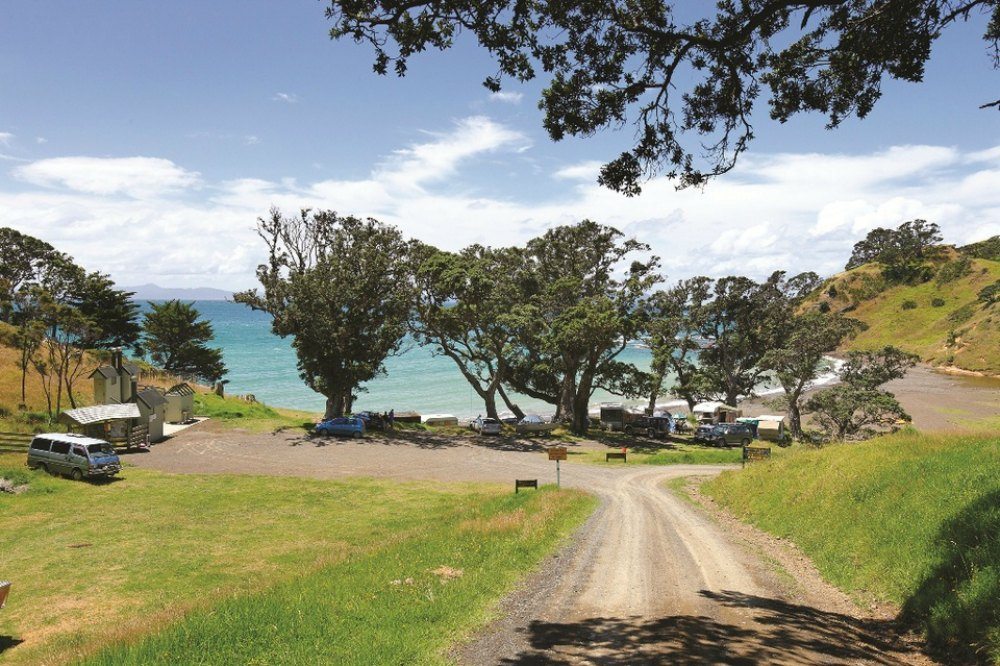 Serviced
These are among the most well-furnished campsites on offer. They tend to offer hot showers, rubbish collection and working flush-toilets. To stay in one, you'll need to book in advance.
Scenic
These campsites tend to be found wherever there is spectacular scenery nearby. As you might expect, they're popular, and so booking is required in some cases. You'll find toilets and a tap, as well as cold showers, bins and the occasional outdoor barbeque.
Standard
These campsites are slightly more limited, offering a pit-style toilet. If you're lucky, you might find a cold shower. You generally won't be able to book a space in these – just turn up and hope there's room at the inn!
Basic
These campsites really do require a self-sufficient motorhome. The water supply here tends to be drawn from a nearby lake, stream, or a dedicated tank. Again, you won't be able to book in advance.
Backcountry
These campsites really are bare-bones. You'll find basic cooking facilities (usually a barbeque), and not much else. If you need water, you'll need to draw it from a nearby stream. If you need the toilet, you'll need a van with a toilet built-in.
Great Walk
These campsites are found along New Zealand's 'Great Walk' routes. There are sixty of them in the country, and they're along almost every route (with the lone exception being Milford). You'll find toilets and a basic water supply here, but you'll need to book them online, and well in advance.
Booking a DOC campsite, where it's possible to do so, can be done online.
Freedom Camping
Freedom camping does exactly what it says on the tin. It's permitted for you to camp, for free, on public conservations lands, except in areas where it is expressly prohibited or restricted to self-contained vehicles.
Sites and apps like Rankers NZ are invaluable when trying to find freedom camping locations around New Zealand.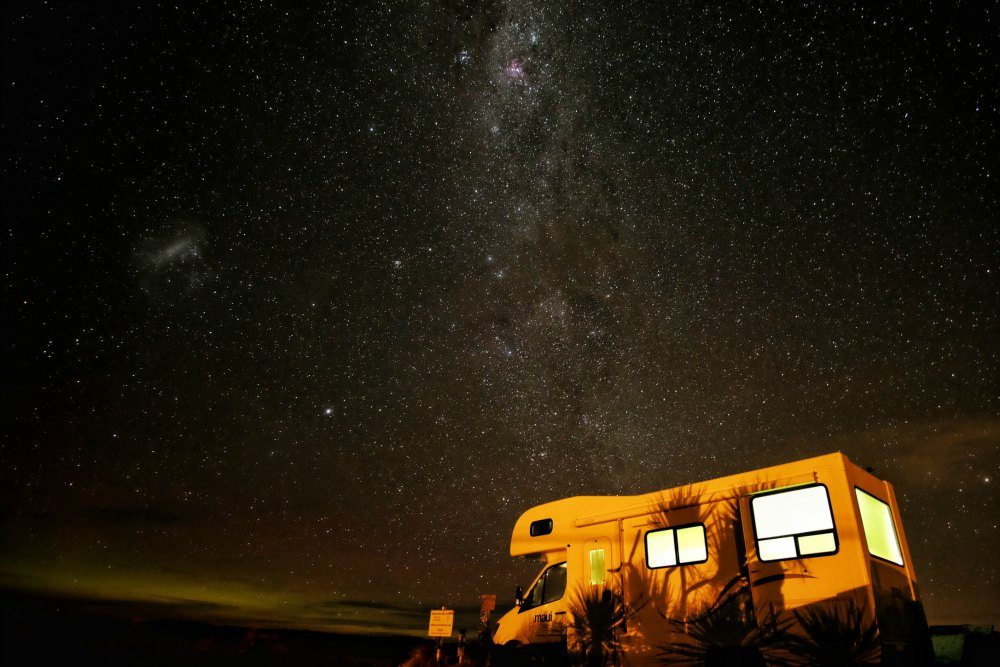 While New Zealand (and indeed, neighbouring Australia) are relatively sparsely-populated, and you'll have to worry less about intruding somewhere you shouldn't, it's still worth following a few basic guidelines.
The first and most important of these is that you'll need to provide your own toilet. While it might not seem harmful to sneakily retreat behind the nearest shrub to do your business, one can only imagine what the impact of every camper doing this might be. To preserve the countryside, hire a self-contained vehicle which will be equipped with a toilet and grey water tank.
If you don't have one and you're caught, you could be fined $200 on the spot.
This speaks to a larger principle that you should leave the areas you visit in the same, or better, state than when you visited. If you create litter, then pick it up. Collect all your waste in a plastic bag and then wait until you encounter a suitable bin.
This is rule that doesn't just apply in New Zealand, but to camping in general, so if you decide to go camping again after the trip's done, make a habit of keeping everywhere in good order.
Naturally, it's also worth keeping an eye out for 'no camping' signs. Again, camping in locations where it's strictly prohibited could land you with a hefty on-the-spot fine. If in doubt, ask at the local i-sites about freedom camping regulations in the area.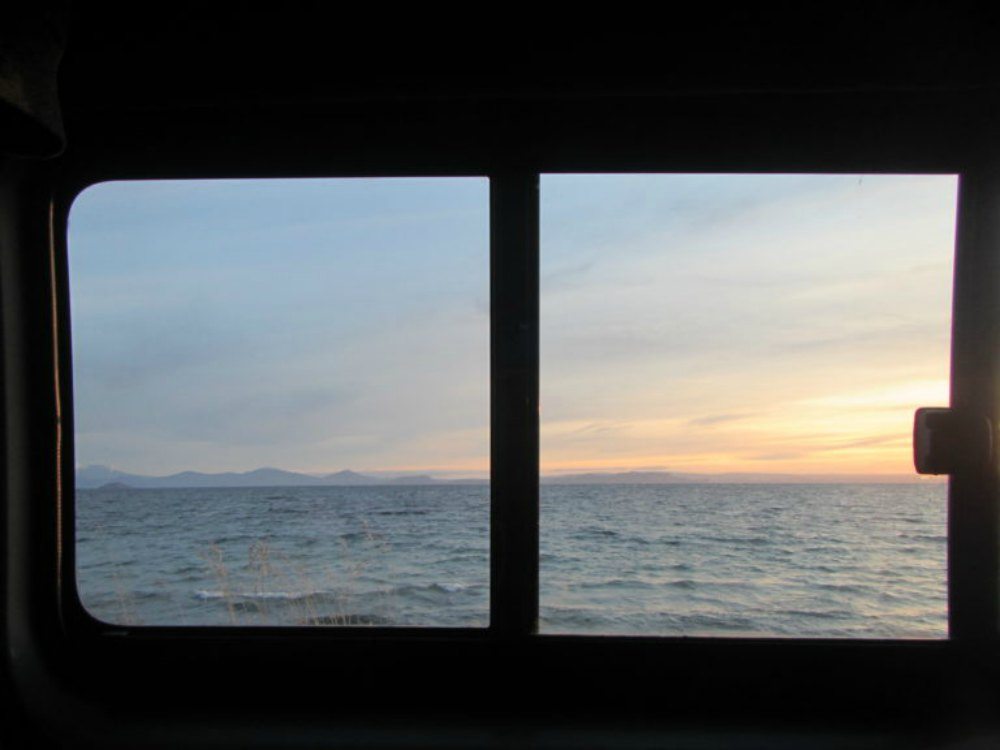 Final Thoughts
Getting around New Zealand in a campervan can be tremendously rewarding.
If this is your first New Zealand holiday then we'd recommend taking the stress out of planning, and booking your trip, by allowing our team to organise your holiday for you. From booking your flights to New Zealand, to sorting your transport, and booking you experiences such as whale-watching in Kaikoura, we can do it all.
Our team have been organising dream holidays to New Zealand since 1990, so you're in safe hands with Silver Fern Holidays; the New Zealand travel experts.