Although one of the Silver Fern team heads across to New Zealand every year, and returns with endless ideas and notes for our New Zealand blog, we also love it when someone we know has been and can tell us about their unforgettable New Zealand experiences.
Just recently, a friend of mine, Lisa, bravely left her life in the UK to travel through New Zealand, and had (as we knew she would!) an amazing trip!
Below she shares some of her favourite walks and ideas for how to spend time in Glenorchy, a small settlement nestled on the shores of Lake Wakitipu, just 45 minutes from Queenstown.
Over to you Lisa!…………
After years of feeling like slaves to the system and living to work instead of working to live, my boyfriend and I packed up our lives and headed to the other side of the world for what we hoped would be a life changing trip – we werent disappointed!
We definitely wanted to embrace everything New Zealand had to offer and had read about some of the amazing track walks, one of them being the Routeburn track. So in our converted camper van, we set off from Queenstown towards a small town called Glenorchy. The road follows the shoreline of Lake Wakatipu so you can enjoy stunning views during your drive.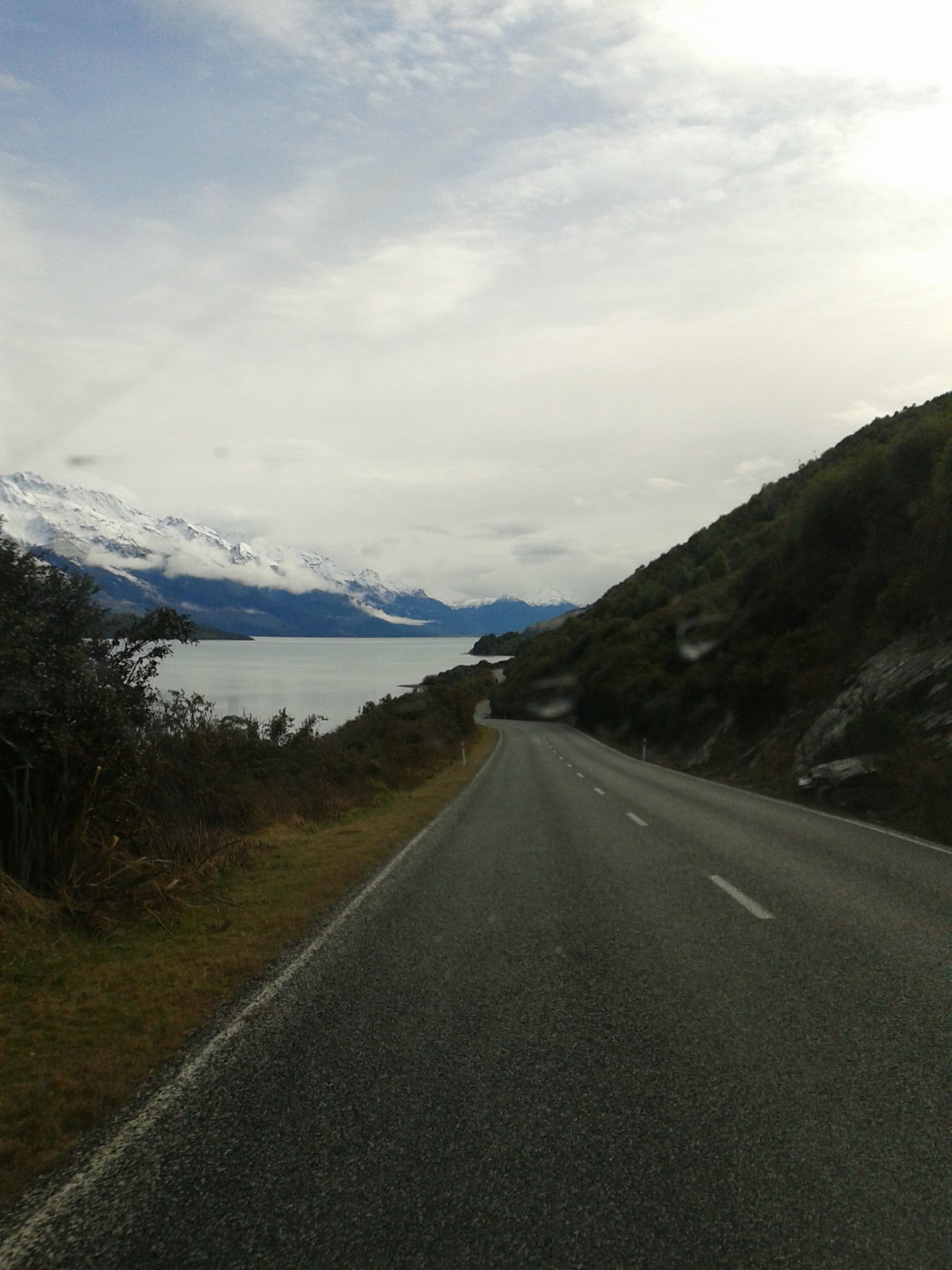 Unfortunately, whilst we had experienced cold but bright sunny days, we had overlooked that fact that it was still Winter (late aug) and therefore parts of the track were closed.
Glenorchy is a quaint town with a few cafes, accommodation and an excellent general store. On recommendation of one of the ladies there, it was suggested we head over to Kinloch on the other side of Lake Wakatipu where there is a campsite and pub/inn. We camped out there for the night and cooked our dinner on a makeshift fire on the cobbled beach by the lake whilst enjoying the stunning scenery surrounding us. Simply breathtaking!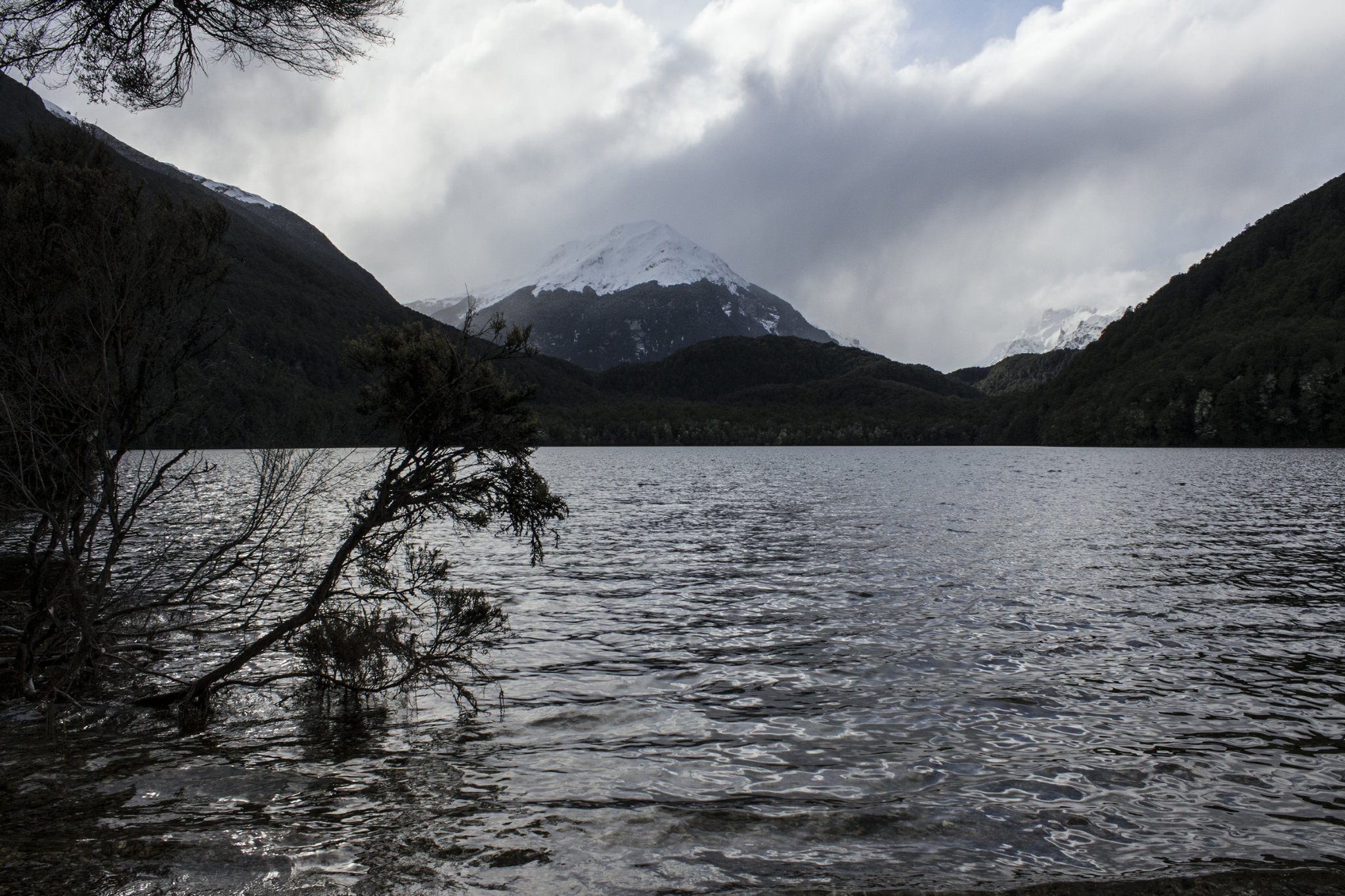 Whilst in the area we decided to head to Lake Sylvan, its an easy walk through woodland (about 1.5hrs) so easy terrain (unless wet and muddy) ending up at the lake, again with amazing views of the surrounding mountains. Theres a basic DOC campsite there and we did stay the night in our camper van, we were the only ones there (apart from some very elusive deer!) and it snowed lightly overnight so we woke to a winter wonderland!
Whilst enjoying a hearty cooked breakfast at the hotel in Glenorchy that morning, we got chatting to the manager about walks locally and he recommended the Invincible Goldmine track about 20 mins out of town. This track is not for the faint hearted but although steep, is easy underfoot and if you pace yourself its so worth it for the views alone! Id allow a good 3/4 hours depending on your fitness levels and take a pack up with plenty of snacks and water. There was snow underfoot as we neared the top but it was a cold but bright sunny day and we soon warmed up walking uphill (although quickly cooled down again once we stopped for lunch so lots of layers are definitely recommended!).
If walking up a steep mountain is not the sort of walk you enjoy there are several tracks in the area, for all abilities to enjoy and everywhere you look there are mountains aplenty!
If you enjoy walking, the outdoors, bird and wildlife, getting away from it all, off the beaten track then Glenoorchy and Kinloch are not to be missed!
In my opinion, whatever your ability and whatever activity you enjoy doing, New Zealand definitely has something to offer everyone.
Thanks so much for sharing Lisa – and I know your new views from your cottage in Bala in lovely Wales are equally as stunning!