This month sees the opening of the brand new Waitangi Museum which look set to offer visitors a much more interactive experience than before, and with lots of events and activities planned throughout the year, It's a definite 'Must See' on any trip to New Zealand.
That's not the only reason to head up North from Auckland though! There are endless ways to fill your days in the Bay of Islands, and here are a few of our favourites…..
You can swim with dolphins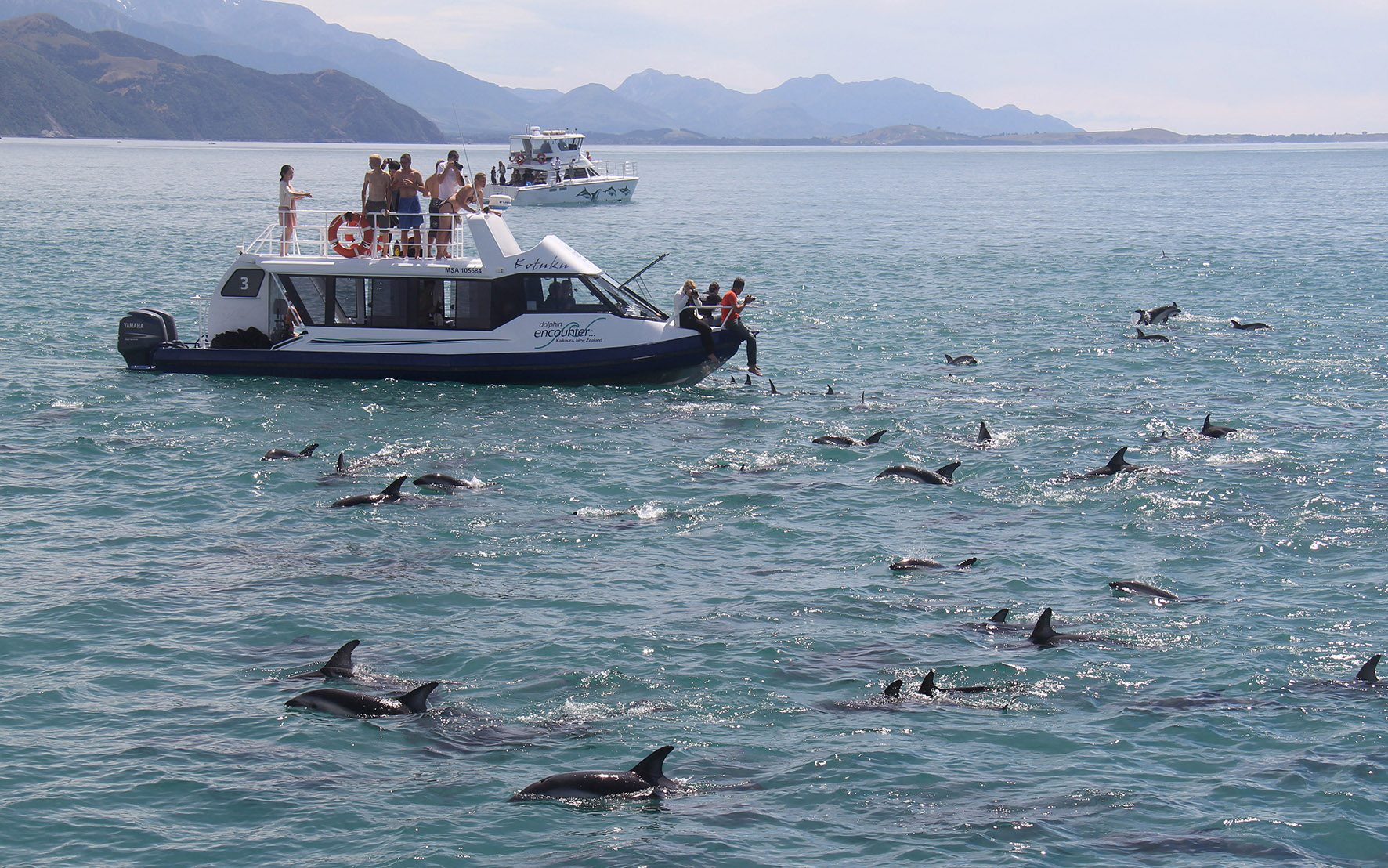 It's one of those things that makes it onto just about all of our bucket lists, and we think there's no better place to get acquainted with these amazing creatures than in the pristine, sheltered  waters of the pacific ocean in The Bay of Islands. Dolphincruises offer an Eco Experience where you'll have the chance to cruises out to the many tiny islands in the bay, before taking to the water to swim with bottlenose Dolphins as they play in their natural environment – it's a pretty special experience!
And if you don't spot Dolphins on your trip, they'll give you a 'go again for free voucher' for another Eco Dolphin Experience
http://www.dolphincruises.co.nz/
You can visit the new Waitangi Treaty Museum (soon!)
This year marks the 176th anniversary of the signing of the Treaty of Waitangi, and with the building of a new museum and education centre well underway, and due to open on Waitangi Day this year – the 6th February, there's more reason than ever to make sure that a trip to New Zealand includes taking in one of the most historically significant sights.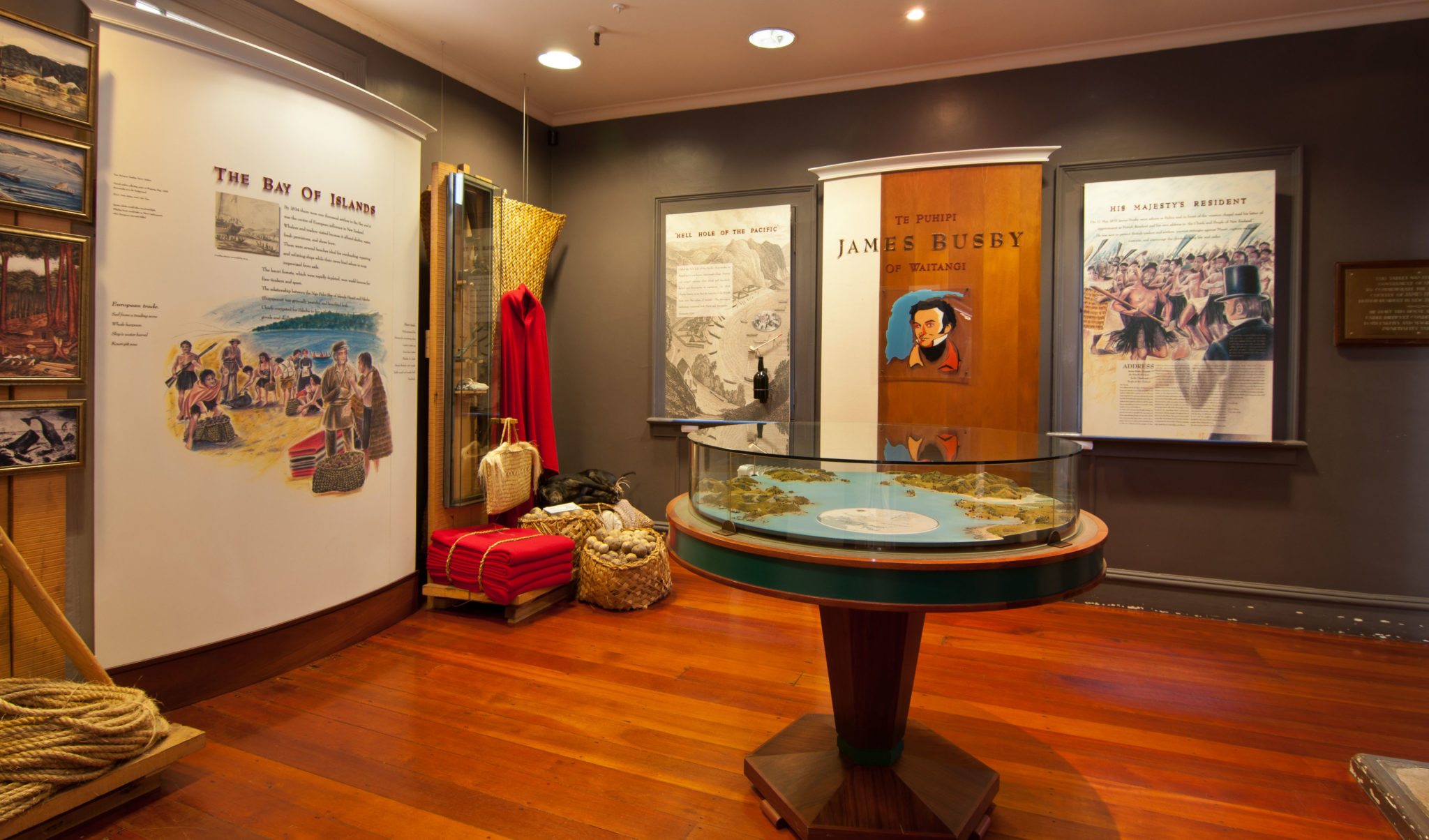 The treaty of Waitangi is an agreement made back in 1840 between the British Crown and Maori Chiefs to found a nation state and build a government in New Zealand, and a visit to the grounds where the treaty was signed is a must. You can visit the treaty house itself, enjoy the amazing carvings in the Meeting house, and see the world's largest ceremonial war canoe.
You can walk the Cape Brett Walkway
New Zealand has a lot of amazing walks, and this one, voted as one of the top 100 walks in the world, is one of our favourites. It does require a good level of fitness – there are quite a few steep climbs along the way but its well worth it for the 36o degree views across the Bay of Islands when you get to Cape Brett itself. If you don't fancy walking the whole track (its not a loop so you have to return the same way you came) you can get a water taxi to Cape Brett and walk back, or vice versa, or water taxi in and out and complete some of the shorter walks in the area – you'll still be able to enjoy the epic views!
http://www.capebrettwalks.co.nz/
https://www.silverfernholidays.com/walking/new-zealand-day-walks/cape-brett-track/
You can visit Tane Mahuta in the Waipua Forest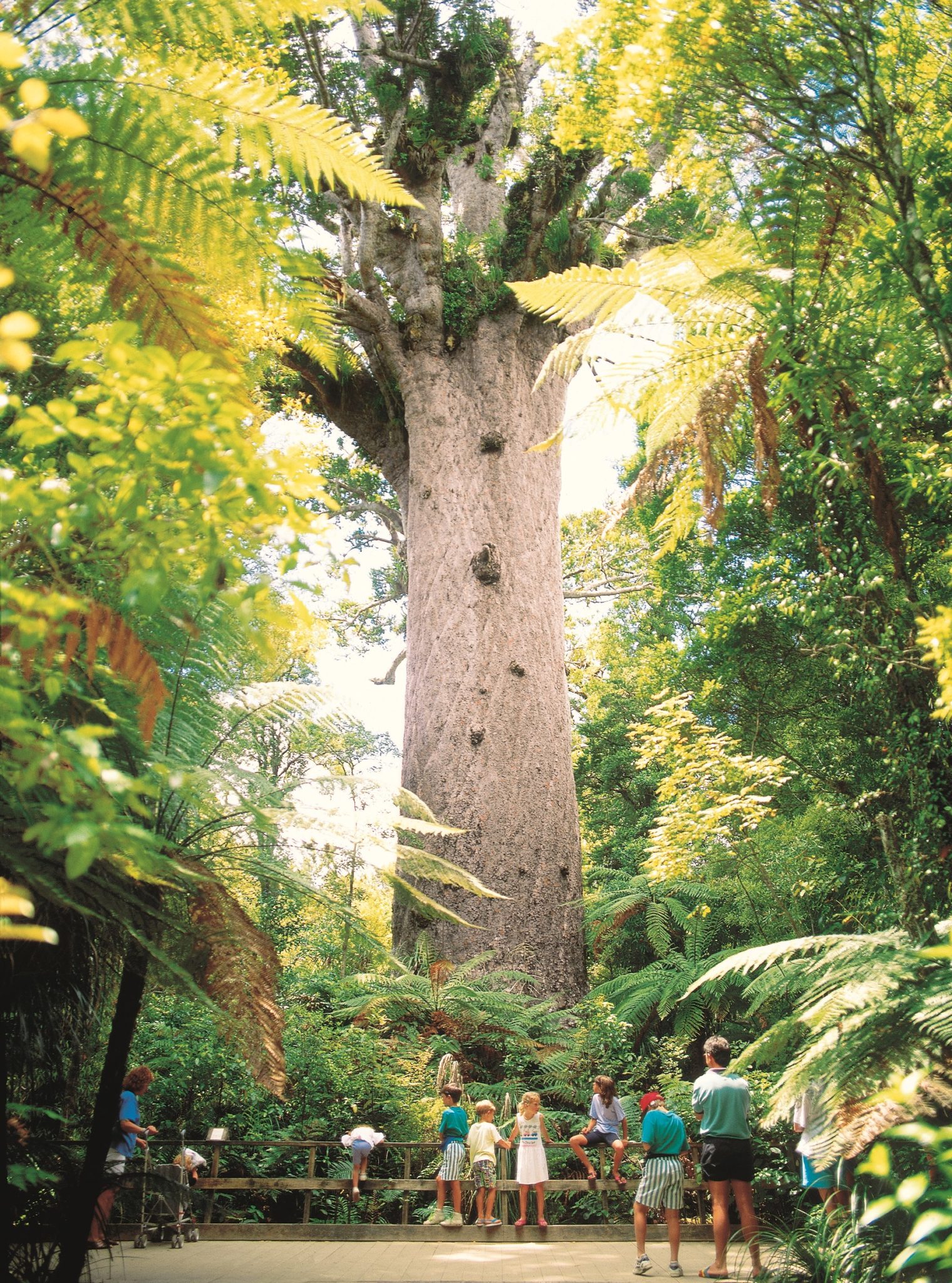 Venture up the west coast from Auckland, and just past Dargaville you'll reach the most famous of all new Zealand's Kauri Forests, The Waipua Forest, most well known for being home to the country's largest Kauri Tree,  Tane Mahuta. Over 2000 years old and still growing, the huge tree is known as The King of the Forest, and no wonder. With a diameter of over 4.4 metres, its an impressive sight and well worth a visit. Footprints Waipua will take you on a guided night walk through the forest to see the tress, keeping you entertained with songs telling the history of the trees and story's regaling the forests spiritual significance.  http://www.northlandnz.com/visit/about-northland/walk-among-the-kauri
You get a sugar rush at the Makana chocolate factory in KeriKeri
A visit to KeriKeri, just North of Paihia wouldn't be complete without a trip to Makana, a boutique chocolate factory and shop. The huge glass windows mean you can watch the chocolates being handcrafted and there are always samples available to try before you buy. They're also working on adding a café to the building, so visitors will soon be able to enjoy a whole host of treats, always finished off with a chocolate of course!
From Marlborough Pinot Noir truffles to macadamia butter toffee crunch, the varieties are endless and it's a great place to go for gifts to take back home (if it makes it that far!) https://www.makana.co.nz/
You can visit the world famous Hundertwasser toilets in Kawakawa
It's not very often that we recommend you make a special trip to visit the toilet, but this is an exception! Designed by Frederick Hundertwasser, an Austrian artist who fell in love with New Zealand and moved there in the 1970's, the loo's were built by volunteers from the local community using reclaimed materials with an impressive result.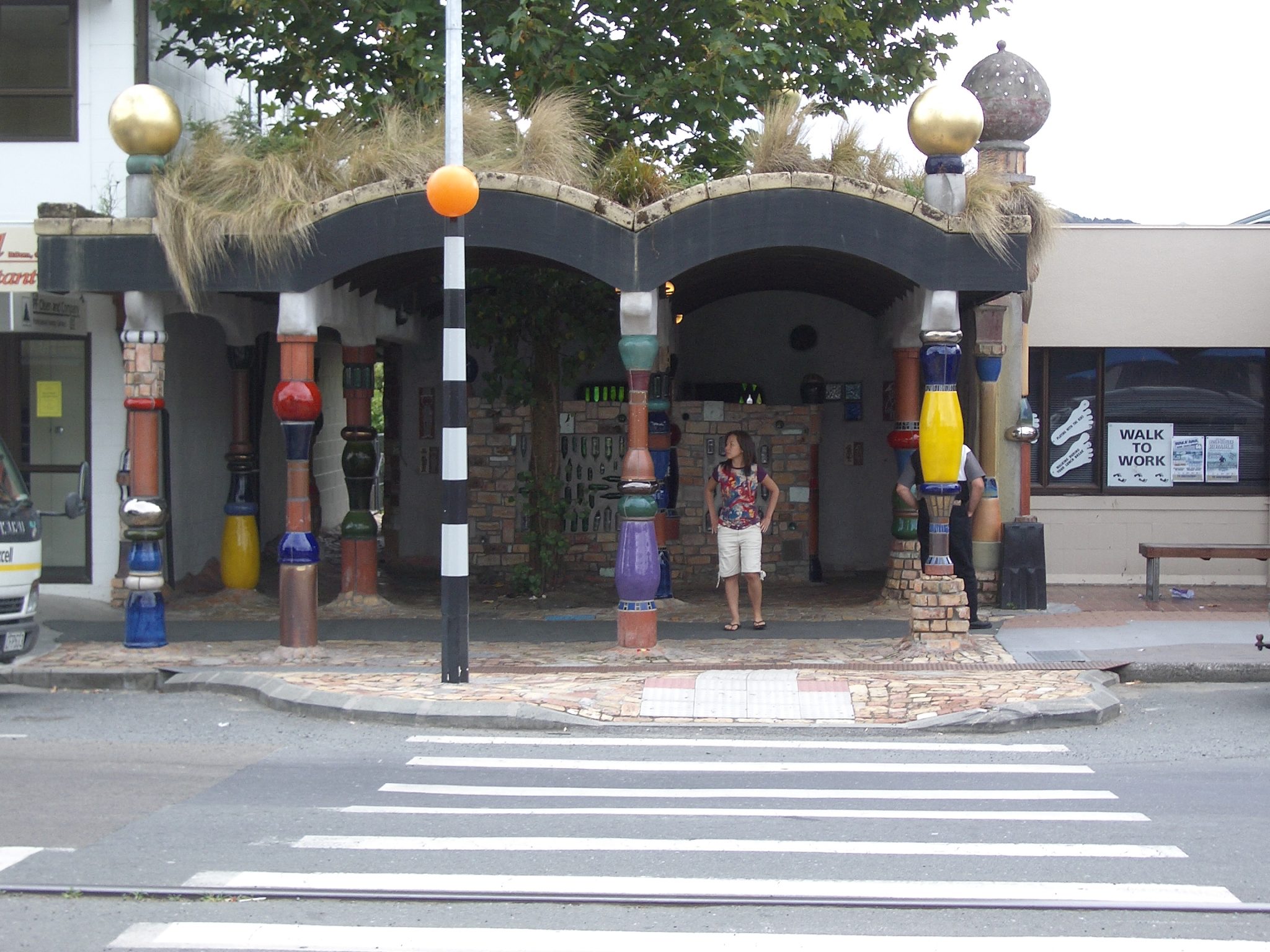 The public loo's are seriously worth a visit – even if you don't need to spend a penny (worth mentioning that this is a free attraction so even if you do need to spend a penny you won't need to spend a penny, if you see what we mean!) With a grass roof, beautiful ceramic tiles, windows made from old glass bottles and carefully crafted mosaic tiling and even a living tree integrated into the design, you really have to see it to believe it – we promise you'll never find another toilet like it. Though while we're on the subject, the Redwood forest does a pretty good job too! http://www.bay-of-islands-nz.com/hundertwasser.shtml
You can light up your life under the twinkling lights of glow worms at Kawiti caves in KeriKeri
There are several places in New Zealand you can go to see the natural wonder of glow-worms, and if you're travelling 'up north' we really recommend making an effort to add a visit to a cave to your itinerary.
Kawiti caves have been showing visitors the caves for over 50 years and will take you on a 30 minutes guided tour through the twinkly limestone cave system. You'll have chance to get so close up to the glow worms in their natural environment and learn all about them and how they make their magic lights. http://www.kawiticaves.co.nz/
You can pick up some Possum Merino knitwear to take home.
If you haven't felt the super soft, snuggly warmth of clothing blended from a mixture of Merino Wool and Possum fur, you've been missing out! Bushtail Possum fur has amazing thermal properties that make it 35% warmer than cashmere but the little creatures wreak havoc on native forest and wildlife in New Zealand, and the need to control their numbers led to a whole new industry of incredibly cosy, insulating clothing. Pay a visit to possumtrendz in KeriKeri to stock up on a few wardrobe staples to take home with you. www.possumtrendz.co.nz
You can bike the Twin Coast cycle trail
Those who prefer two wheels to two feet, will thoroughly enjoy a day experiencing New Zealand by bike, and the trail offers easy cycling as it's mostly flat with wide, open roads so it's perfect for all abilities and great for families too.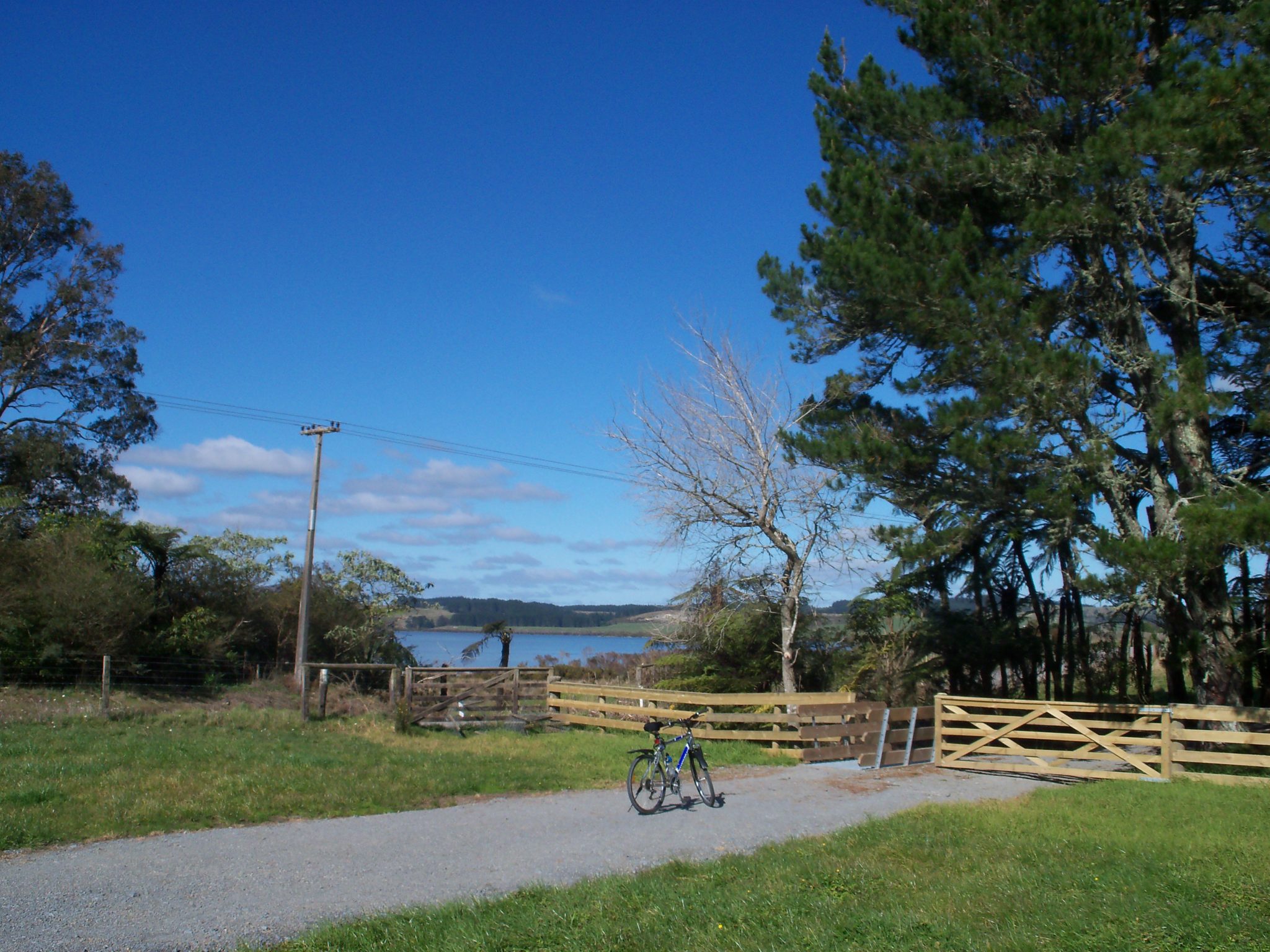 The trail will eventually stretch right from Opua on the East Coast to Horeke on the West, though some sections are yet to be completed, but a popular day ride is the 14km return trip from Opua (just north of Paihia). You can hire bikes rom the Marina café, and head out at your own pace – enjoy the ride! http://nzcycletrail.com/trails/twin-coast-trail/
You can take to the seas and sail away for the day.
Taking a trip out aboard a custom-built classic ocean racing sloop promises a day out you won't forget. Phantom Sailing will take you out into the Bay of Islands for a full day (10am-4pm), with lots of opportunity to take the helm and try your hand at sailing, or, if that sounds too much like hard work, you can just sit back and enjoy the views from the deck. After all that hard work (!)hosts Robyn and Rix will prepare you a lovely lunch and you'll have a chance to spot pods of dolphins, enjoy the pretty coastlines and take a swim in one of the bays. Bliss!  http://www.yachtphantom.com/