The Routeburn Track is a magnificent and inspirational hike that guides wide-eyed walkers through two national parks and some of the most beautiful meadows, mountains and alpine gardens in the world. If you have even the remotest interest in hiking, this is an absolute must-do for South Island visitors.
Where is the Routeburn Track?
The Routeburn Track overlaps the Fiordland and Mount Aspiring National Park and you'll find it in the southwest region of the South Island, about 70km from Queenstown. The route stretches between two shelters: the Routeburn Shelter near Glenorchy and the Divide Shelter on the Milford Road, near to Milford Sound (and about 85 km north of Te Anau). Starting at the Routeburn Shelter, the track takes you through the grasslands of The Flats, past the cascading Routeburn Falls and the majestic Lake Mackenzie, and delivers some world-renowned views of the Southern Alps.
How Long is the Routeburn Track?
The Routeburn Track is 33km long and most walkers complete it in 3 days and two nights. But if you'd rather tackle the route in stages, or just fancy an afternoon out, you can also break it down into smaller chunks from a 40-minute nature walk to a 3-hour summit hike or a 6-hour waterfall adventure.

Photo by Evan Clark on Unsplash
How Difficult is the Routeburn Track?
The Routeburn Track is one of New Zealand's 'Great Walks' and as such is of a higher standard than other tracks you'll find in the country. It's wide enough for two people to walk side by side in some places and is made of sturdy stuff – usually rock, gravel or dirt. Good bridges span the waterways and though there are some steep climbs, this is, at its most difficult, an intermediate level hike so anyone with a reasonable level of fitness should be fine. But conditions can change dramatically out of season, as we'll now explain…
When Should We Walk the Routeburn Track?
New Zealand's Great Walks have a season, which usually runs from late October to late April. Walking the Routeburn Track out of season will make things more difficult as facilities (including some bridges) are reduced and flood and avalanche risks come into force. Walking the route out of season requires experience and we don't recommend doing so unless you are very confident in this terrain.
Where to Park for the Routeburn Track?
There are car parks at both the Routeburn and Divide Shelters, so if you're walking a circular route, (or going there and back again), you could consider using one of these. However, while there haven't been many issues recently, these are relatively remote areas with no guarantees of vehicle security, so if you are at all concerned (or using a rental where penalties for theft and damage can be high), we'd recommend leaving your car in a secure car park in Queenstown, Glenorchy or Te Anau and hopping on one of the many shuttle busses that will take you to the Routeburn track.
How Do I Get Back from the Routeburn Track?
There are several Government approved options offering transport and guidance for getting to and from the Routeburn Track, but if you decide to take your own car, we'd recommend using a service like Trackhopper, who allow you to drive to the start of the track, leave your car key in a key lock box, and then drive your car round to the other end of the track so it's waiting for you when you arrive. Cool hey?
Where to Stay Near the Routeburn Track?
Your best bet for somewhere to stay near the track is Queenstown. There's lots of accommodation here, hotels and hostels will often look after your other luggage while you're on the hike, and there are plenty of shuttle busses that will take you up to the walk and take you back again. If you want to start from the Divide Shelter, you could stay at Milford Sound or Te Anau Downs, which are both a short drive away from the route.
Is the Routeburn Track Open?
Adverse weather conditions can result in parts of the route being closed or flooded, so it's always worth checking whether the route is open before you head out: the Queenstown shuttles will have up to date information on this. Weather will be much worse outside of the Great Walks season so making sure you are well informed about current weather conditions and forecasts in advance of your hike is essential.
Where Can We Stay on the Routeburn Track?
Huts and campsites are available along the way, but you'll need to book these in advance and they get very busy in Great Walks season so book as early as you possibly can! During the season, huts cost around $130 per person per night for international tourists (cheaper for New Zealand citizens) and camp sites will set you back $40 per person per night. Staying in huts and campsites is much cheaper out of the season, but remember that unpredictable conditions mean hiking at this time of year is for fit, experienced and well-equipped walkers only.

Photo by Alistair MacKenzie on Unsplash
What Should I Pack for the Routeburn Track?
What you pack depends on if you're doing a single day, or multiple day hike and whether you have booked a hut to stay in. The huts on this route are great; they're serviced, insulated, have flushing toilets, filtered water and gas cooking facilities, but you'll still need a sleeping bag to sleep in, so don't forget that! Here are a few other essentials to bring with you:
Backpack and waterproof liner (you can never rely on the weather, even in the Great Walks season)
Sleeping bag
Clothing (think layers, and include good walking boots, waterproof gear, sunglasses, warm hat and gloves)
First aid kit, survival blanket and whistle
Food (this isn't available on the route so plan out your meals, chuck in some high energy snack food and don't forget your water bottle!)
Map, compass and other safety equipment relevant to the time of year
Eating and cooking equipment (chuck your matches or lighter in a waterproof container – we've all been there)
Toiletries
Torch (with some spare batteries)
Rubbish bag (it's essential that all rubbish is taken away with you)
Toilet paper
Tent, sleeping mat and stove if you're camping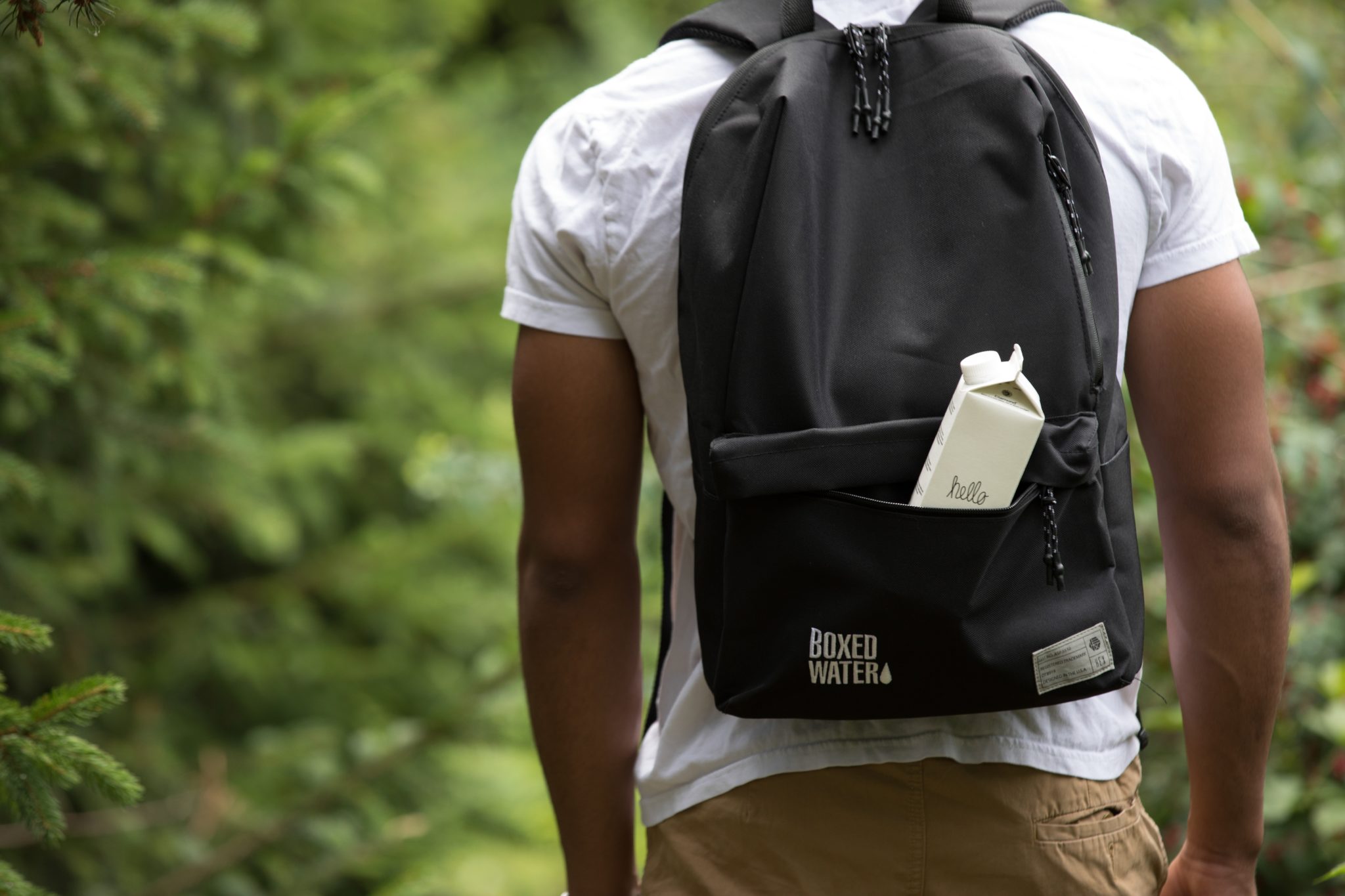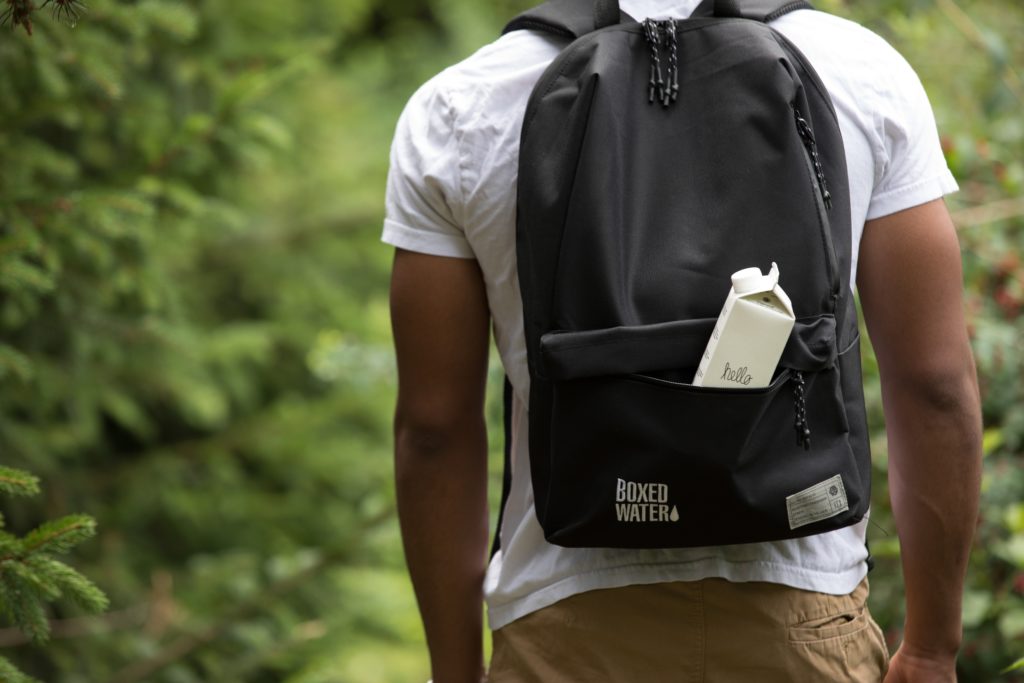 Photo by Boxed Water Is Better on Unsplash
There's nothing like being prepared for a journey to help you get the most pleasure from it and we hope we've helped to set you on your way to a wonderful time on the Routeburn Track. But when it comes to the true wonder of this place, a picture really does paint a thousand words, so take a look for yourself and you'll understand why this is a tramping track that is celebrated the world round. See you there!