Unless you've been hiding under a rock somewhere, you can't have failed to be aware of the Rugby World Cup fever that gripped the nation throughout September and October  and as the furore dies down, for us in the UK at least, we thought it fitting to write a blog post to fill you a little on the history of New Zealand Rugby, as we can guaranteed that for anyone heading over there in the next few months after the All Blacks World Cup victory, it's bound to be the number one topic of conversation!!  If there are any doubts, check out this video of the reception the All Blacks got on their return to New Zealand this week – just brilliant!
Read on, and you'll be able to hold your own in any conversation with somebody who knows somebody who knows one of the All Blacks – It's bound to happen at some point during your holiday.
It was in England, back in the 1820's when William Webb Ellis a student at the Rugby School, (in Rugby funnily enough!) disregarded all the rules of football during a game and instead of kicking the ball, caught it and ran forward with it, instead of carrying it back to his own line. Somehow, it caught on, and although it took a little while for the rules to be agreed, by the 1860's Rugby was a firm favourite of sportsmen and its popularity started spreading further afield.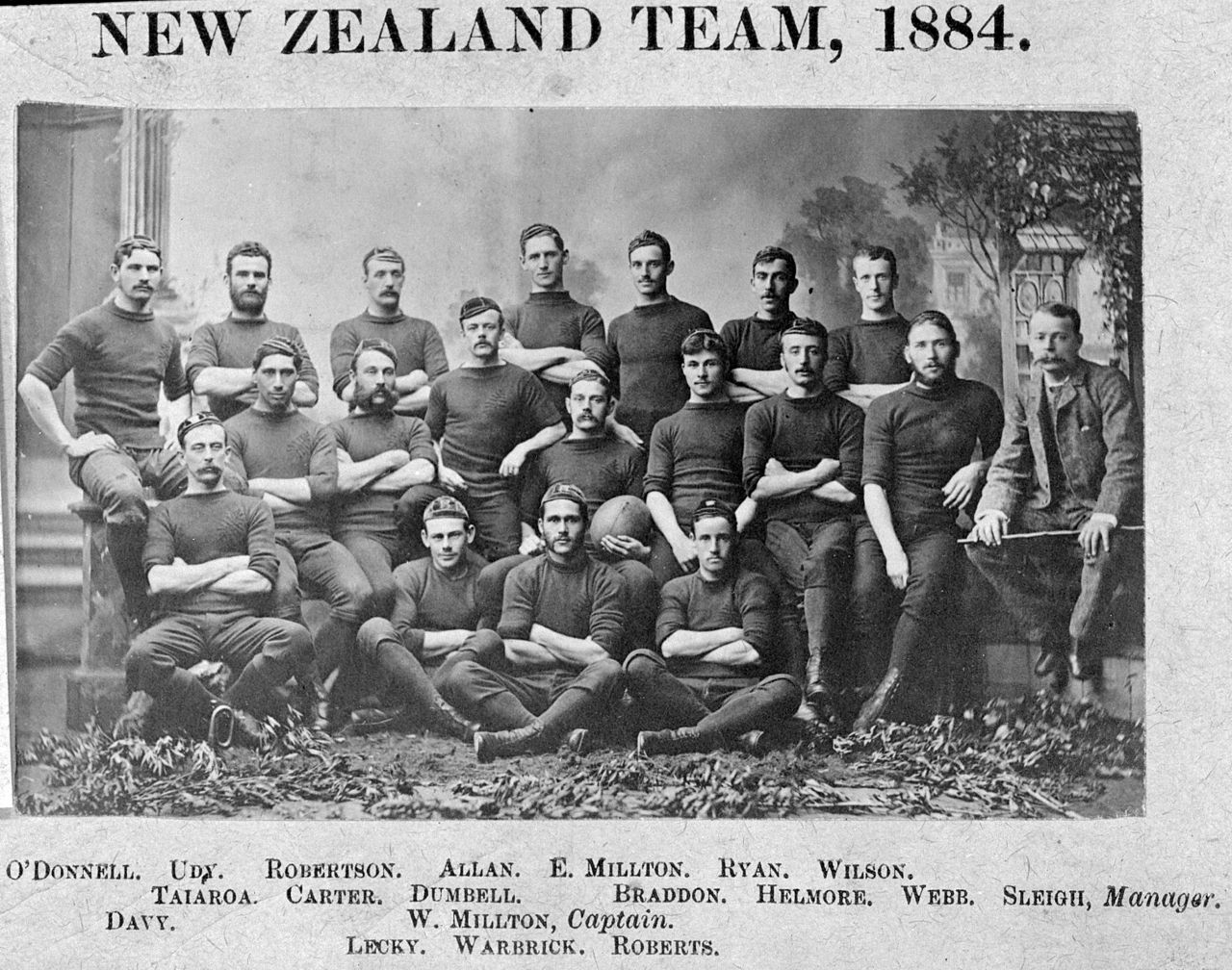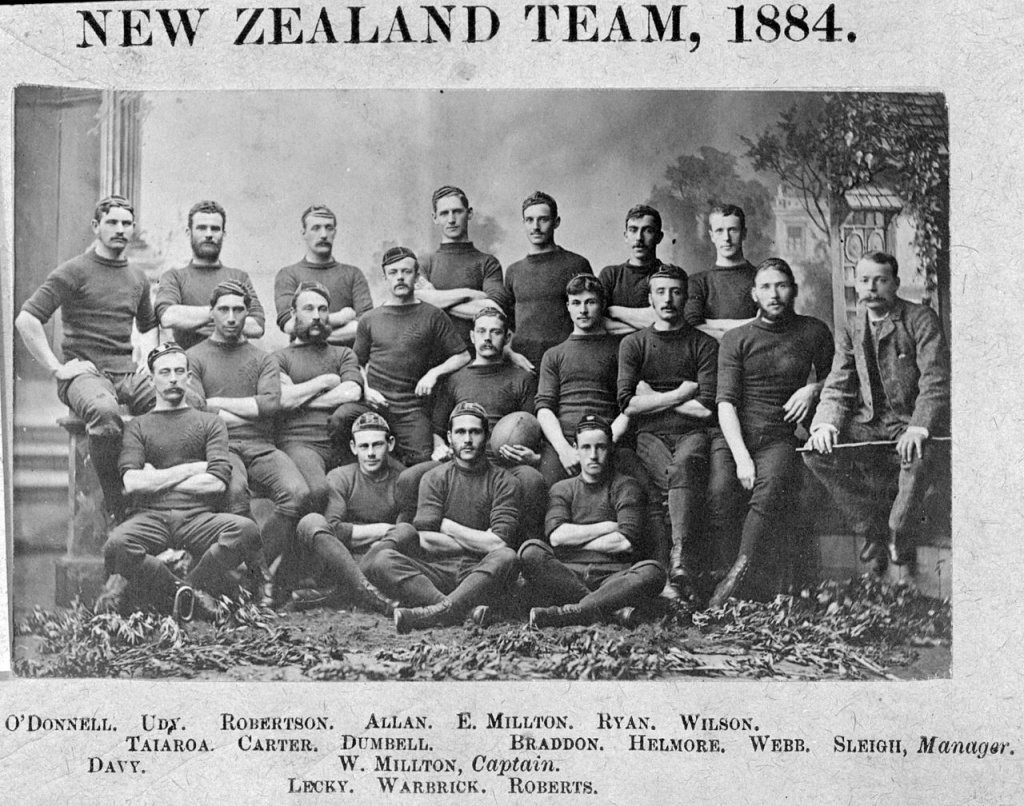 In the late 1860's Charles Monro, a New Zealander who had been studying in England, headed back down under, having developed a soft spot for the sport and suggested to his local football  club in Nelson that they might like to give it a try – they did, and must have liked it – in 1870 the very first Rugby match in New Zealand was played.
Later on, that same year, during a visit to Wellington, Monro arranged a game between the Nelson Club team and a Wellington selection – the first inter-district match in New Zealand – and after recruiting and training the Wellington team, Monro took to the pitch as both player and Referee (not sure how impartial he'd have been!)
That was it – the Kiwis embraced the game, and by the end of the 1870's unions were formed in Canterbury and Wellington. Not long after in 1884 a national side representing New Zealand took to the field and in May 1892 the New Zealand Rugby Football Union (as it was known then) was formed.
The All Blacks played their first test match against Australia in 1903, and then powered through a tour of England in 1905 taking everyone by surprise with their innovative style of Rugby. The fastest players ran with the ball rather than kicking and chasing it, and the New Zealand teams held the field with such ferociousness and nimbleness they were soon heralded as the most fearsome side to be pitted against.
It was during the 1905 tour that their kit was redesigned, from blue and gold to all black. The Express & Echo in Devon was the first to use the term All-blacks when a writer, reporting on the win the team had against Devon during the 1905 tour penned "The All Blacks, as they are styled by reason of their sable and unrelieved costume, were under the guidance of their captain (Mr Gallaher), and their fine physique favourably impressed the spectators". The name stuck and the team has been known as the All Blacks ever since.
Not a great deal  has changed since then really – Having just won their second World Cup in a row, we think it's safe to say that they retain that reputation both for their skilled and formidable rugby playing, and, having watched a few games, for their fine and impressive physiques!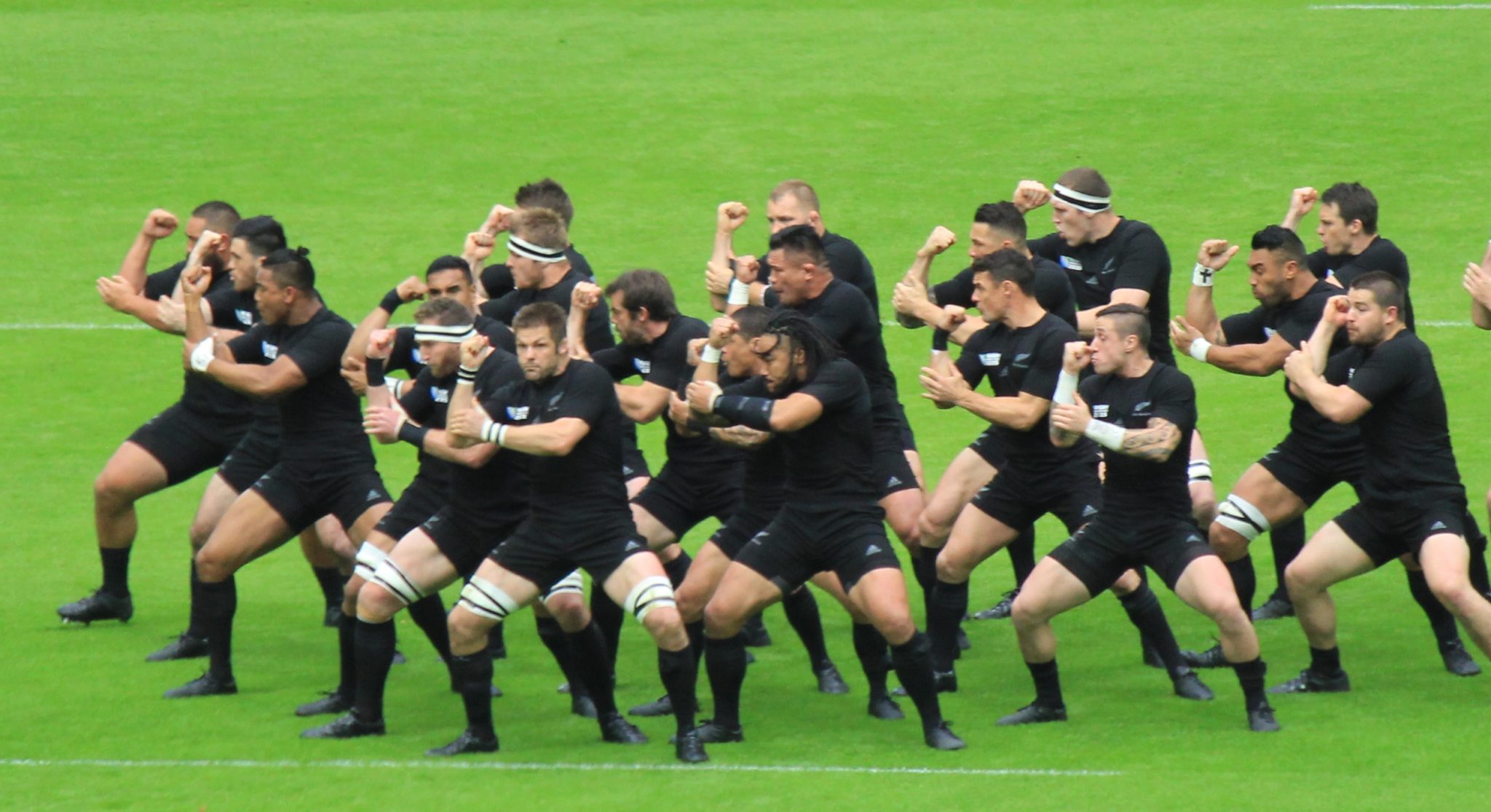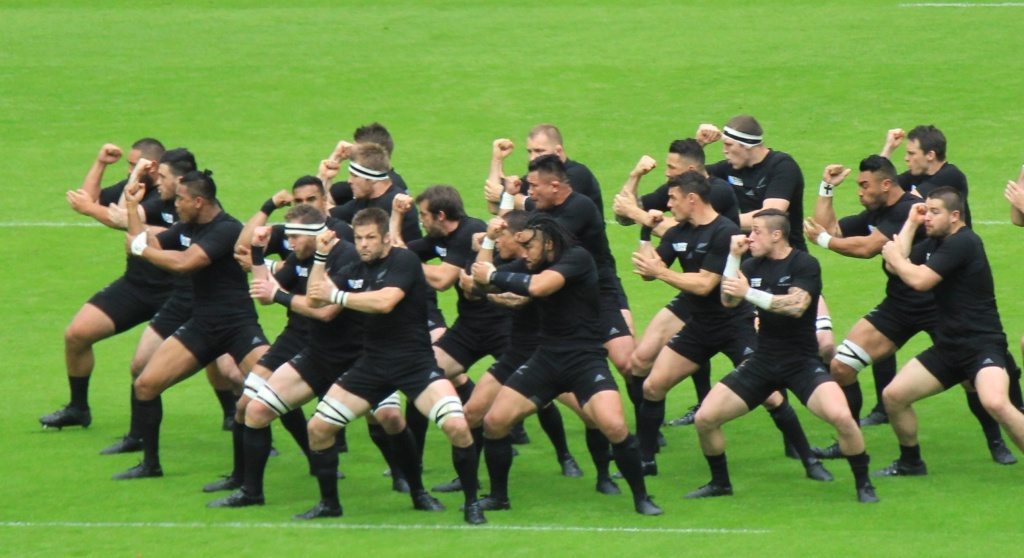 Rugby has become not only a game that Kiwis are particularly good at, but also a huge part of their National Identity over the last century  and there are several places you can visit during a holiday in New Zealand that are unmissable for fans of the game.
If you're planning to visit Nelson during your holiday in New Zealand, be sure to walk The Centre of New Zealand Walkway, alongside the Matai River, where the very first game of Rugby in New Zealand was played. If you're joining us for one of our Small Group Journeys, we'll stroll along a section of the walkway too.
Other ideas of 'must see' spots in New Zealand for rugby fans………………
Take a tour of Eden Park – scene of the All Blacks world cup triumph in 2011
http://www.edenpark.co.nz/tours
Visit the New Zealand Sports Hall of Fame which tells the stories of the country's greatest sports stars – mostly rugby players.
Spend a morning or afternoon exploring the Rugby Museum in Palmerston North
http://www.newzealand.com/uk/article/behind-the-scenes-at-new-zealand-rugby-museum/