The Tongariro Crossing has long been hailed as New Zealand's finest one day walk, and rightly so – it's a truly unforgettable journey across dramatic volcanic landscape. But recently a new tramping trail has been nipping at its heels for the title, offering a much less crowded, equally scenic and just as challenging walk in Mount Egmont National Park.
The Pouakai Crossing is a diverse and demanding 8-9 hours walk that's a little like the Taranaki region itself; a little wild and rugged in places, but with breathtakingly dramatic scenery and expansive views,making for a wonderful days tramping.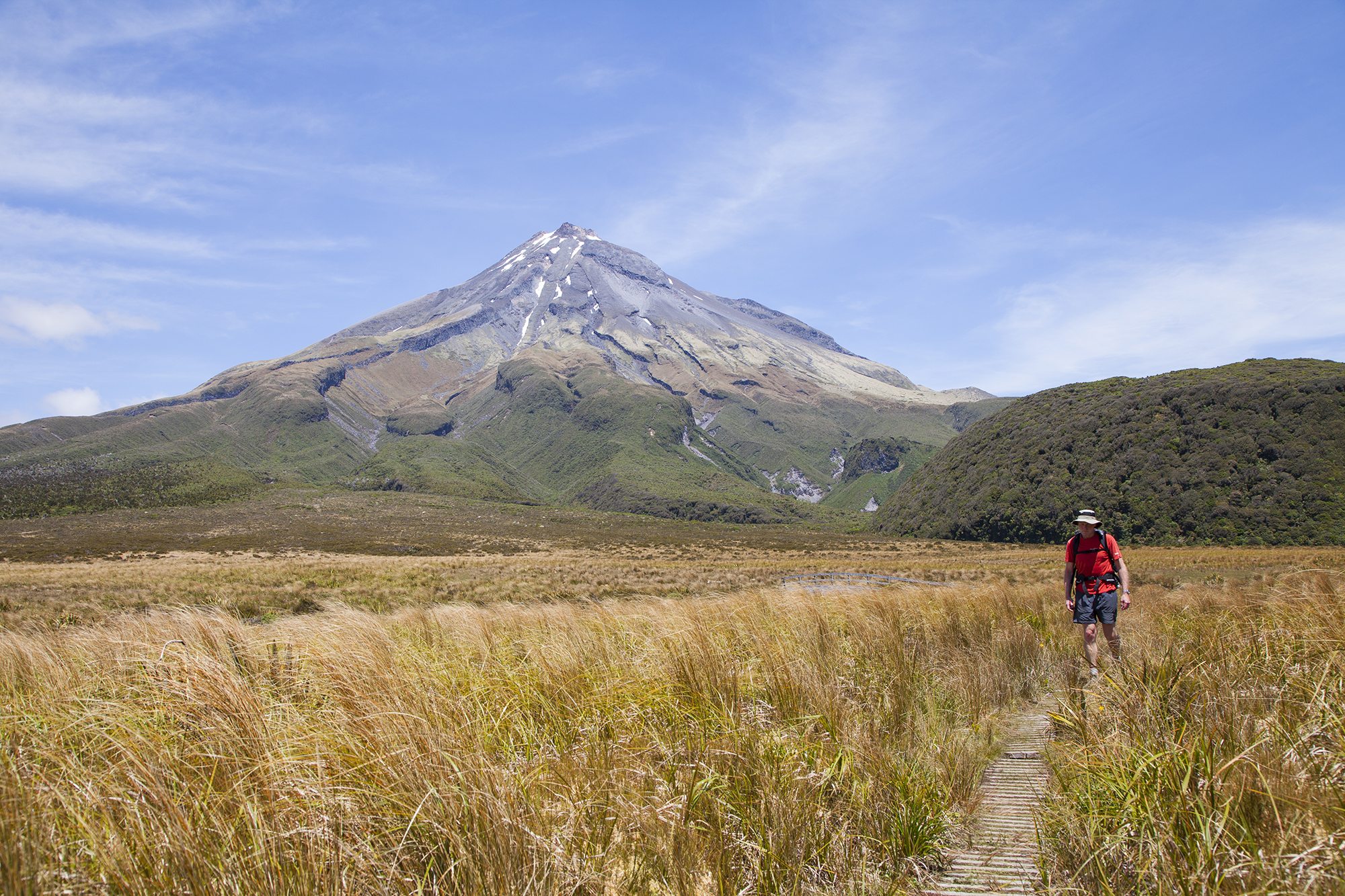 The 17km track circumnavigates Mount Tarankai starting at the North Egmont visitor centre. The walk begins with a steady climb through bush land, lined on either side with native ferns, and with the imposing Mount Taranaki looming up ahead. Walkers negotiate the Ahukawakawa alpine wetland and traverse the Stoney River bridge before climbing up the pouakai range onto the plateau 1400 metres above sea level. From here the trail descends – we recommend stopping at Pouakai Tarns for some excellent photo opportunities (weather permitting) and then continues back down through the forest on the newly upgraded Mangorei Track.
The Taranaki region of New Zealand's North Island is relatively quiet as a tourist destination, certainly compared to other areas, and the DOC and Taranaki Tourist Board are hoping that the track upgrades, combined with some funding from the local council to promote it will really give it a boost – we certainly hope so, as it's a seriously under rated area in our opinion! You can read more about some of our recommended experiences and places to stay in the region here.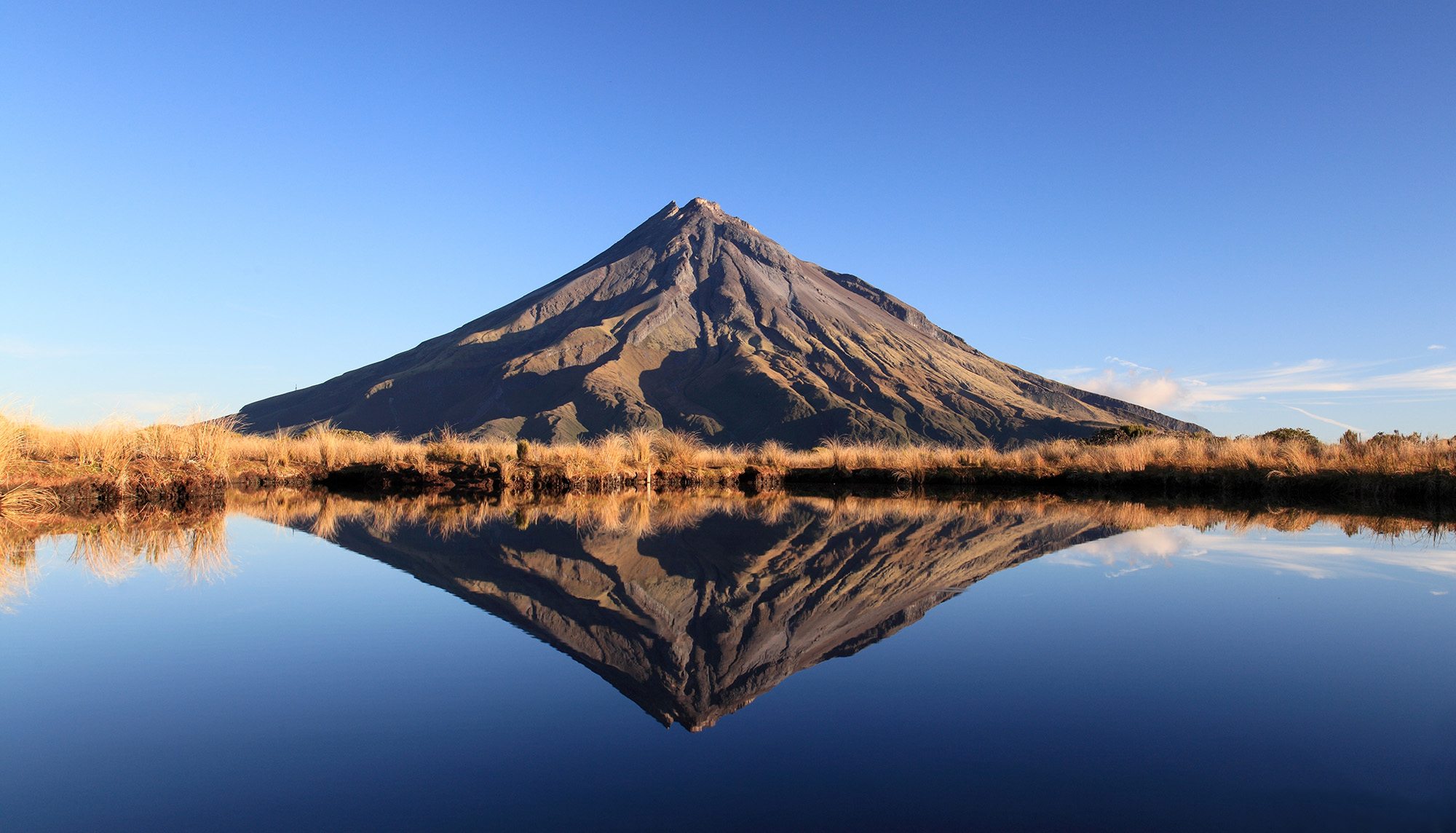 As well as developments to the track itself, there are also plans to add an extra 5km the crossing trail taking hikers past the Pukeiti Rhododendron Gardens. Surrounded by 320 hectares of rainforest the gardens bloom throughout the year with various plants and flowers, and are a wonderful place to listen out for native birdlife such as tui, bellbird, pigeon, fantail, waxeye, and cuckoo.
Travellers planning a holiday to New Zealand should definitely be adding the Pouakai crossing to their bucket list of 'must do' New Zealand walks. Read about some more of our favourite New Zealand's day walks here, or get in touch with us for more information.