New Zealand is stunningly beautiful, diverse and unique. It's a country that many love to visit time and time again, but no matter how often you travel there, there always seem to be something new and fascinating to discover…
That's why we've sought out 20 really interesting facts about New Zealand that you probably didn't know. Read on to find out more about this gem of a country, whether it's somewhere you've visited before or a place you've always dreamed of travelling to.
So lets begin…
1. New Zealand has the highest animal to human population ratio in the world: Only 5% of the population is human, the other 95% are animals!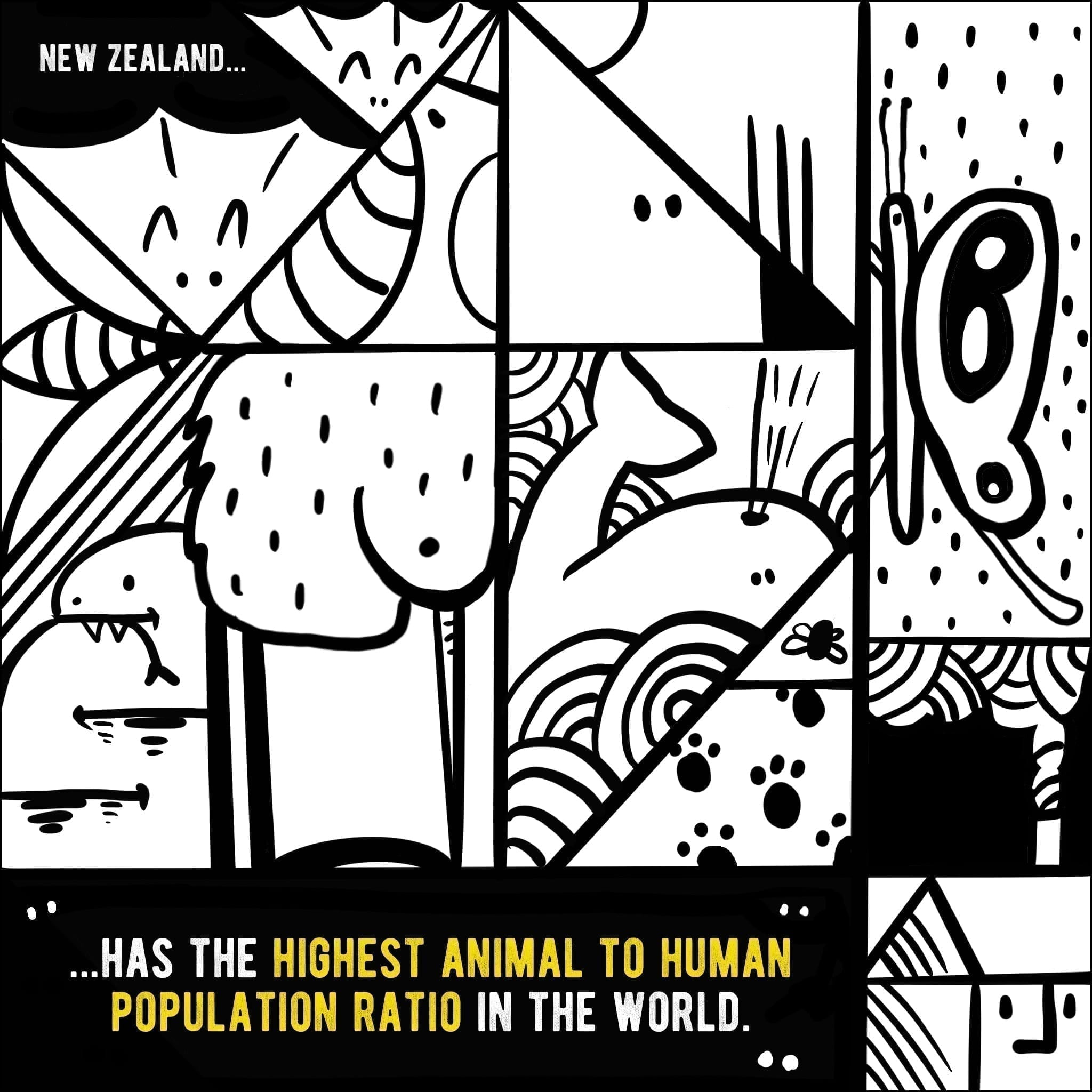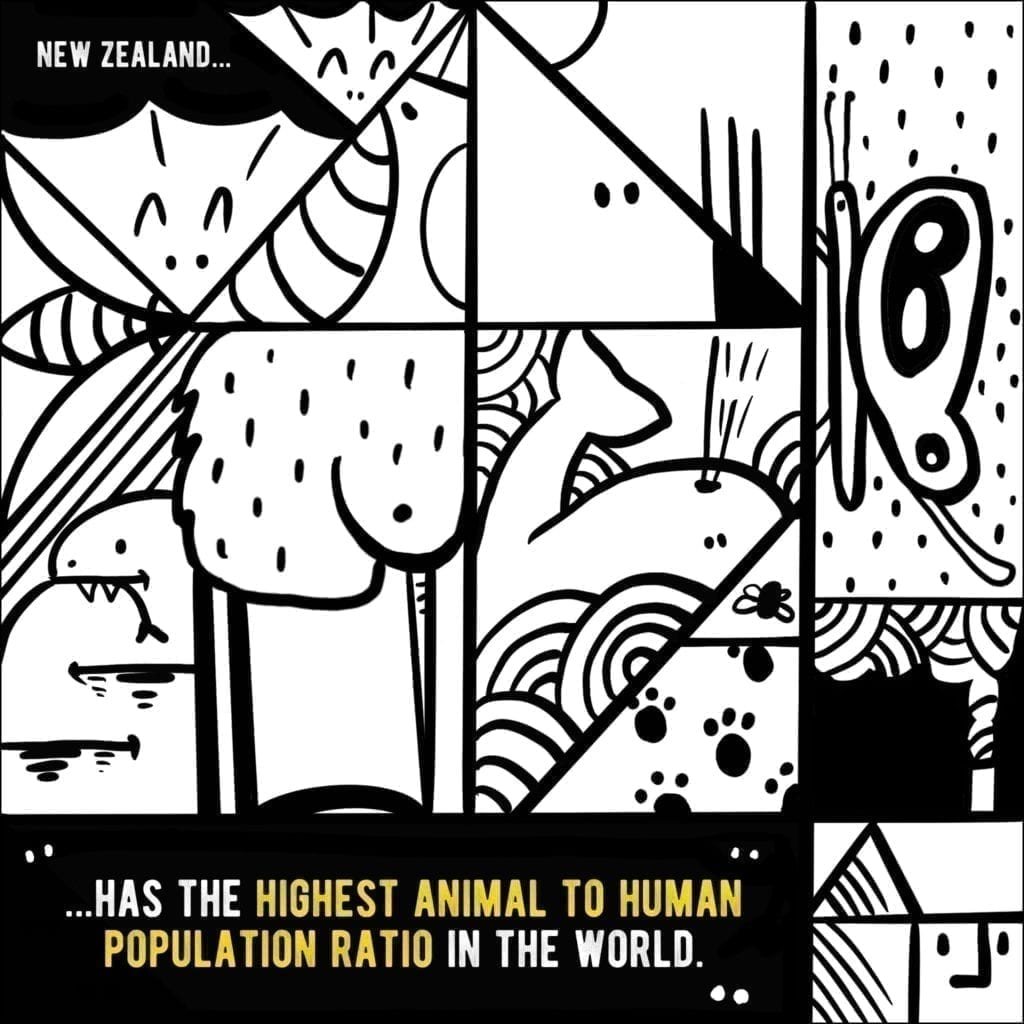 To put things into perspective, New Zealand is about the same physical size as the UK. But whilst the UK's (human) population currently stands at around 67,530,172, New Zealand's is just 4,801,191. This means more nature, less overcrowding and a way of life that many aspire to.
2. There are more golf courses per capita than anywhere else in the world: over 400 in fact.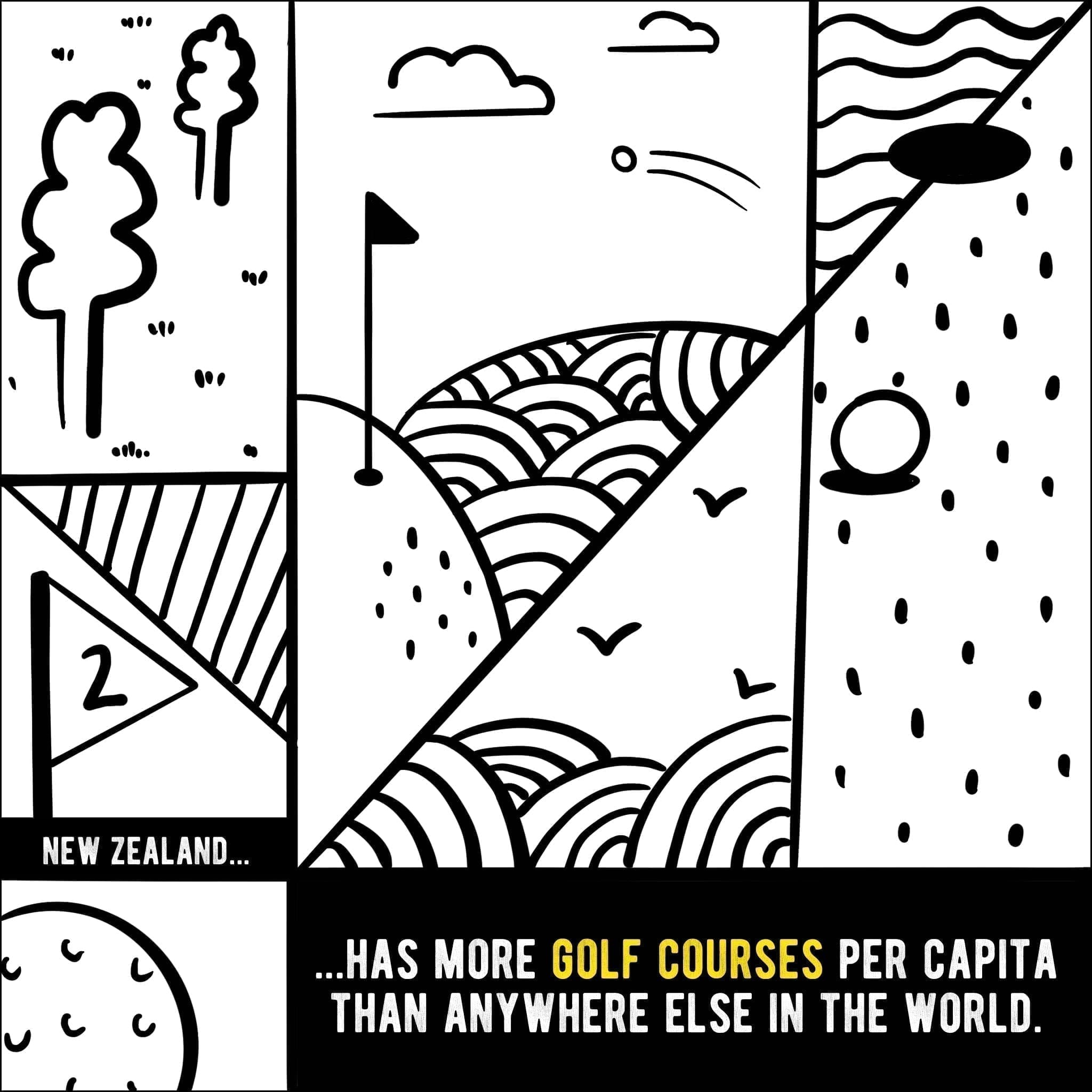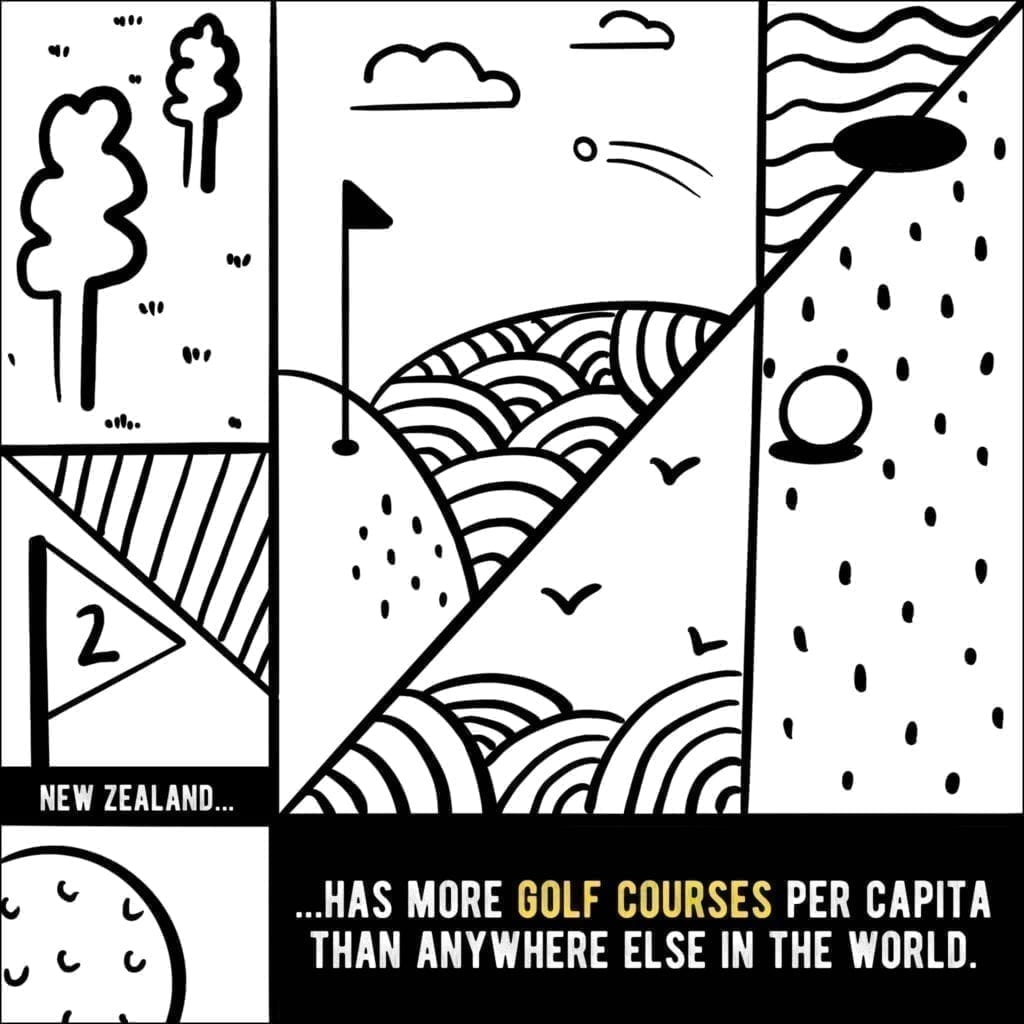 Great news for golfers! We're often told by customers that they've played the best golf of their lives in New Zealand. That's why we offer specialist golf tours for those who love the sport.
3. New Zealand is home to the world's clearest lake: Nelson's Blue Lake has a visibility of up to 80m deep.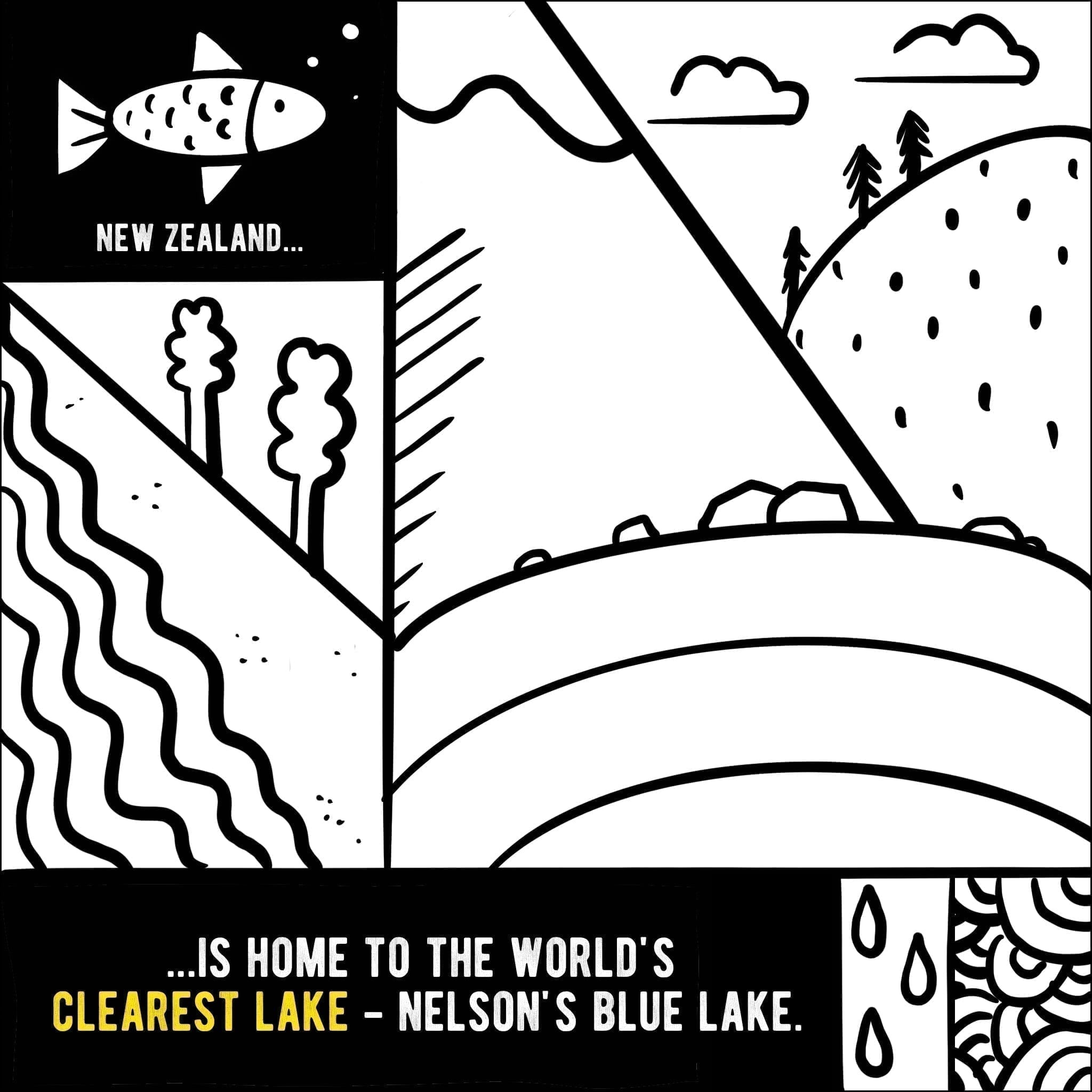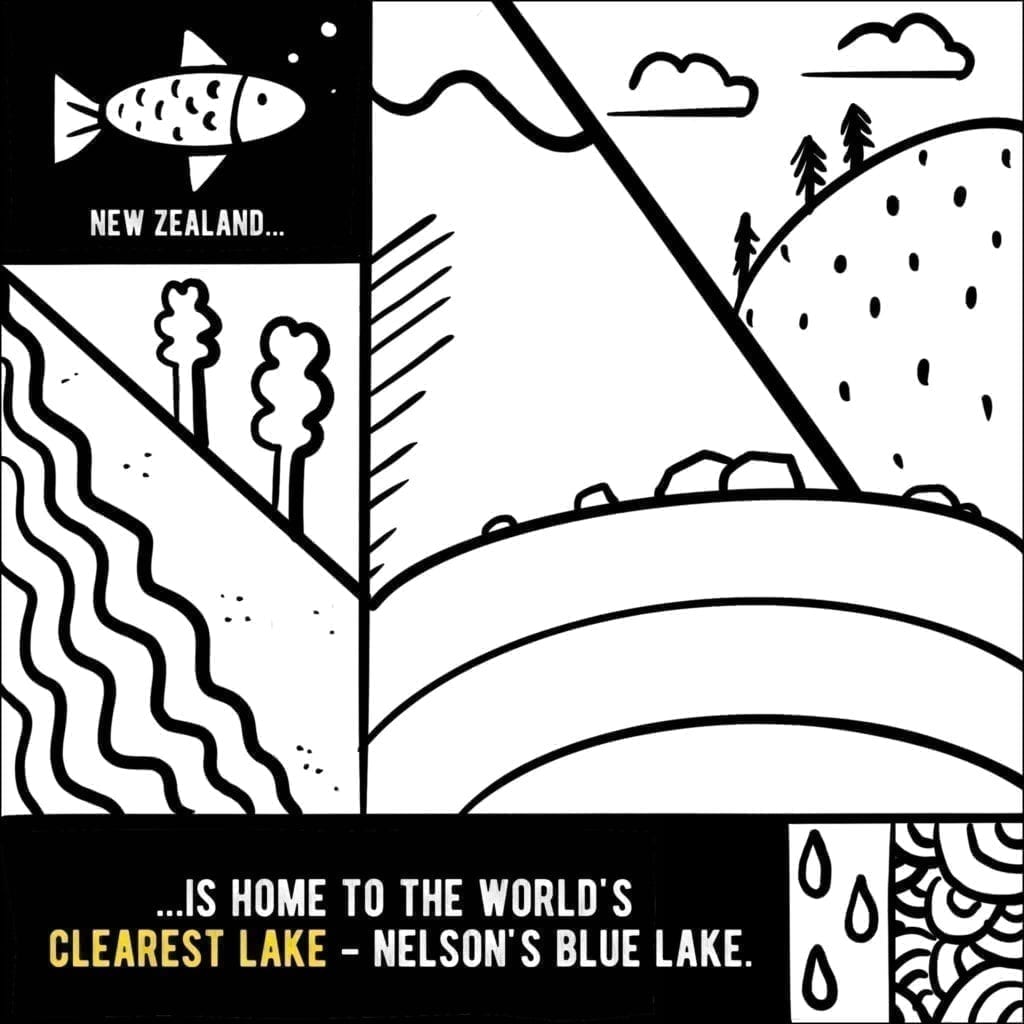 Situated in the stunning Nelson Lakes National Park, Nelson's Blue Lake really is something special. In 2011, scientific tests revealed that this is the clearest natural body of freshwater known to man. It's almost as 'optically clear' as distilled water.
4. Wellington is the most southerly capital in the world.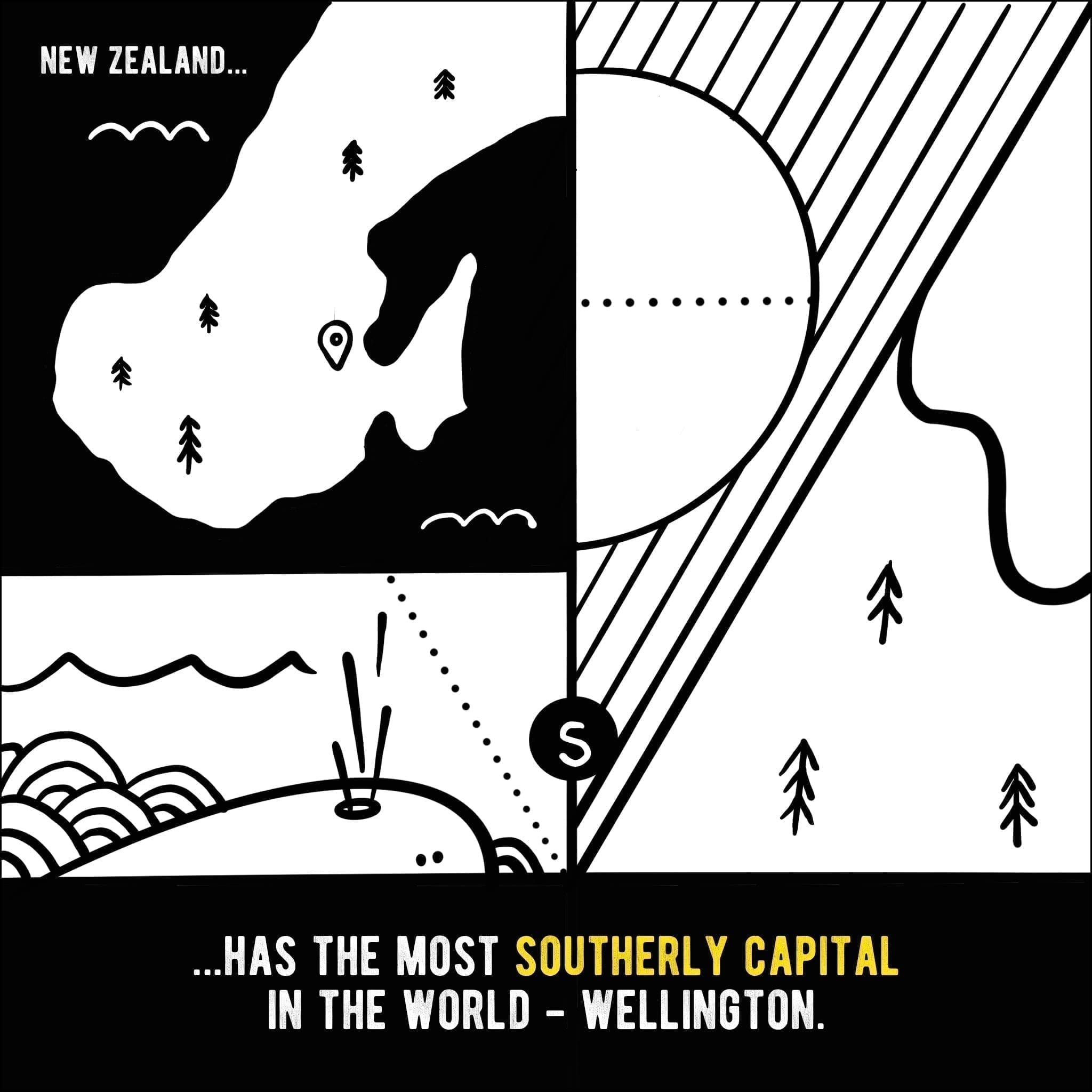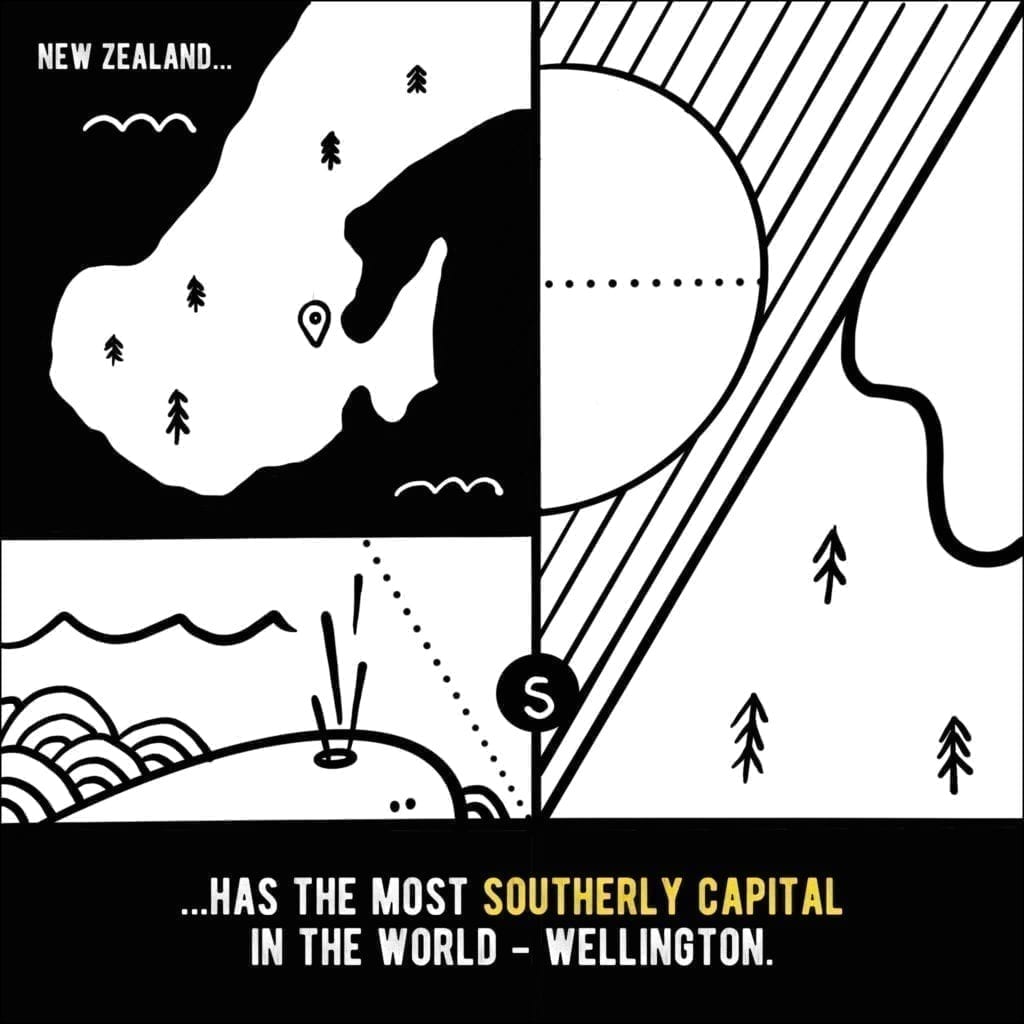 But that's not all that makes it worth a visit. Wellington was voted the 'coolest little capital city' by Lonely Planet. It combines the urban with the beauty of nature and has everything from beaches to adventures, fabulous food and drink, culture and history.
5. There are 3 official languages in New Zealand: English, Maori and Sign Language.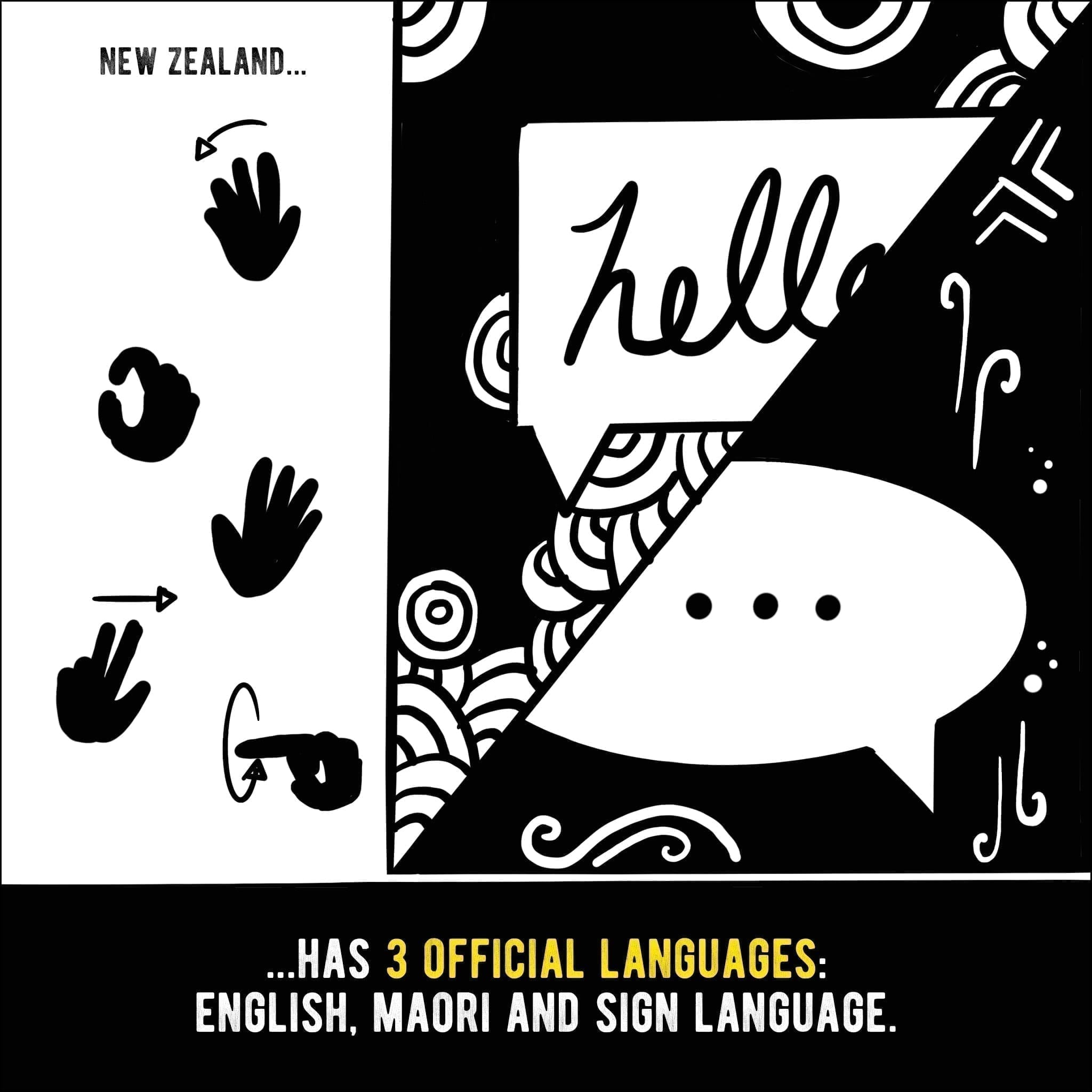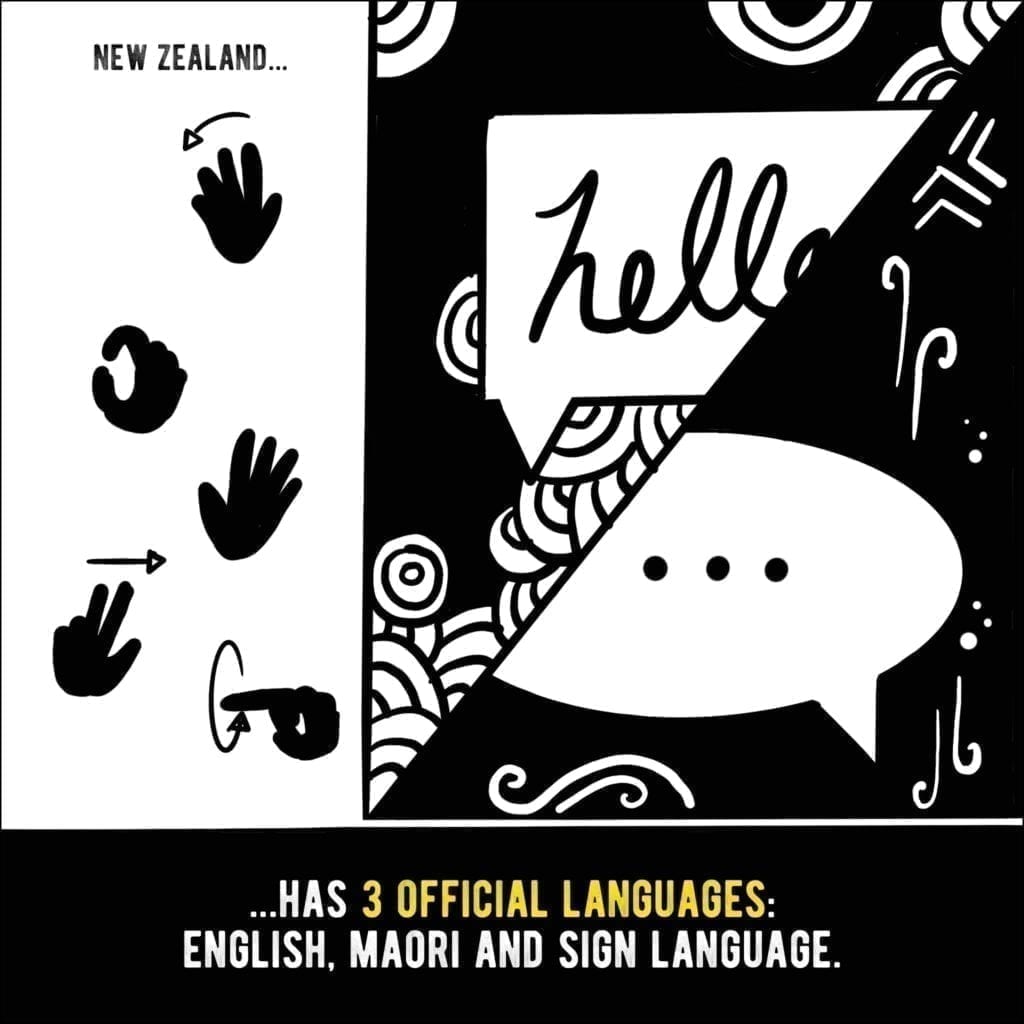 There are only 41 countries in the world that recognise sign language as an official language. It became an official language of New Zealand in April 2006.
6. New Zealand is the least corrupt nation in the world according to the Corruptions Perception Index.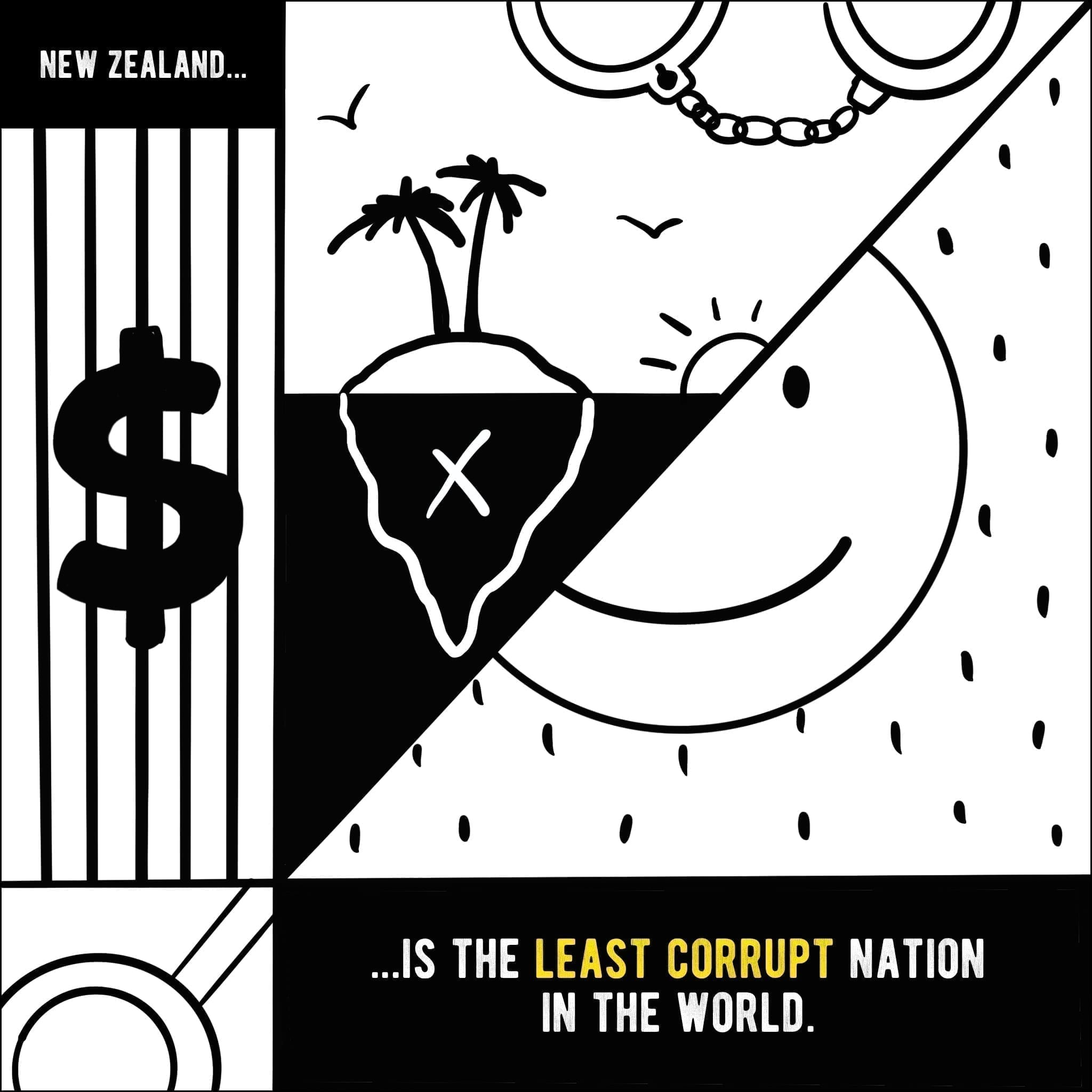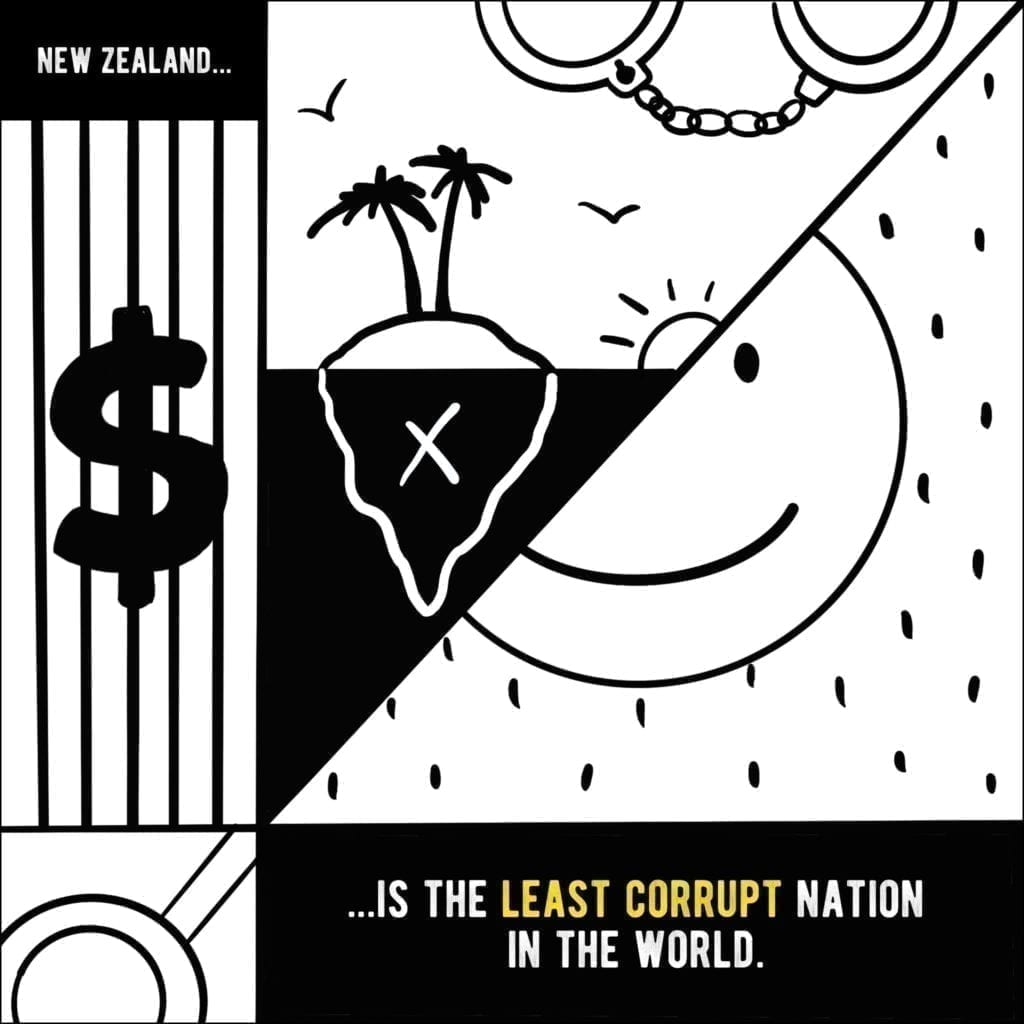 The country has held this position for a number of years. I wonder whether that has anything to do with the next fact…?
7. It's the only country in the world where all the highest positions have been simultaneously held by women. The Queen, Governor general, PM, Chief Justice & Speaker of the House of Representatives.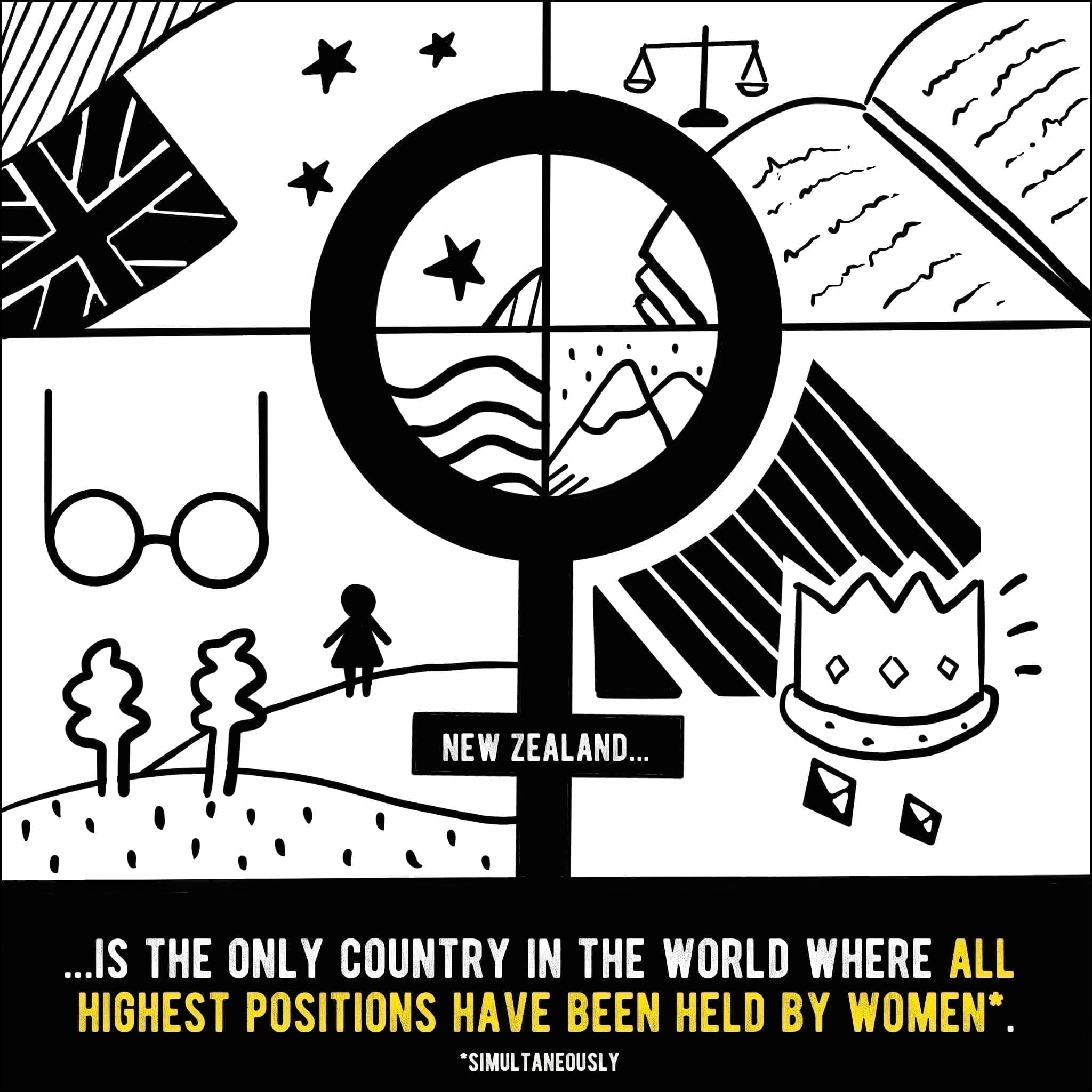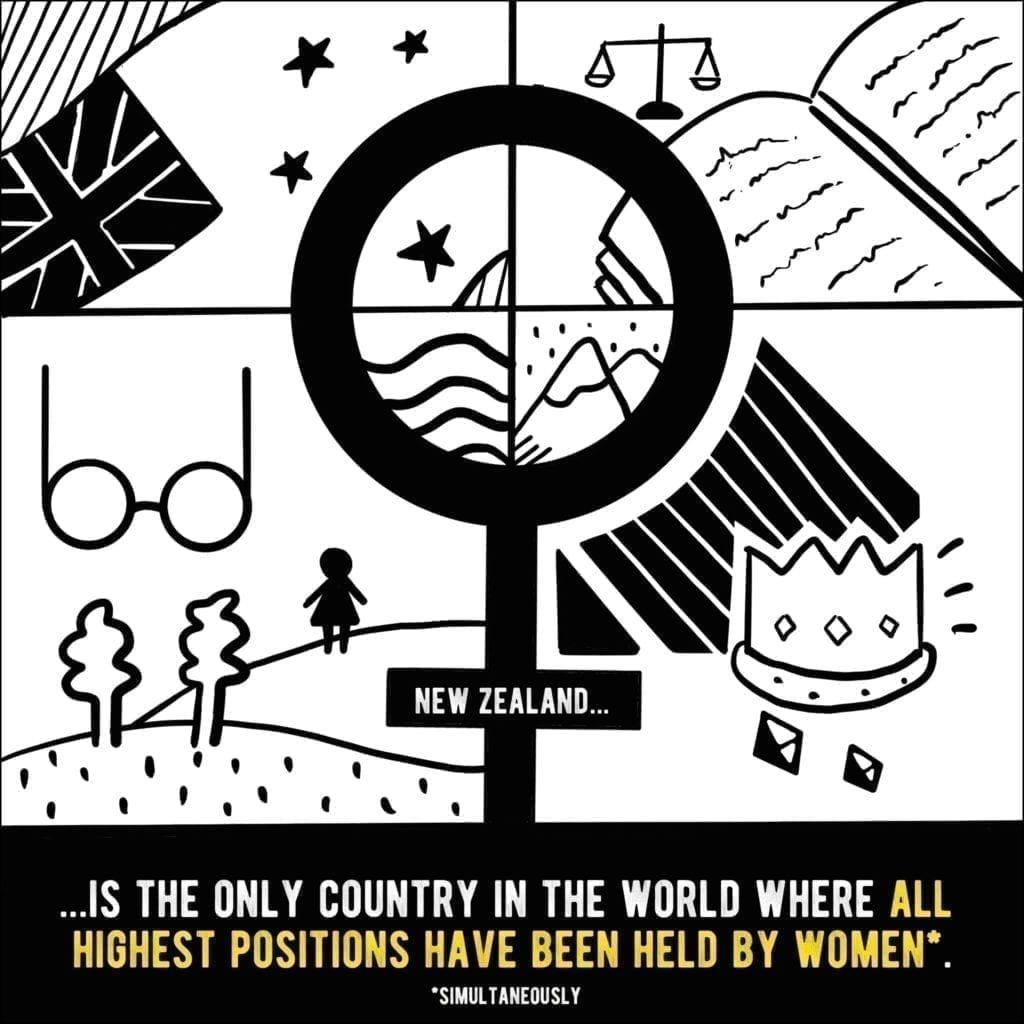 At the start of 2019, women accounted for 40.8% of New Zealand's parliament. This figure stands at 34% in the UK and that's their highest ever. The US is also celebrating record numbers of women in congress, and they account for around 23%. In terms of gender equality in politics, New Zealand is certainly paving the way!
8. New Zealand was the first country to give the right to vote to women.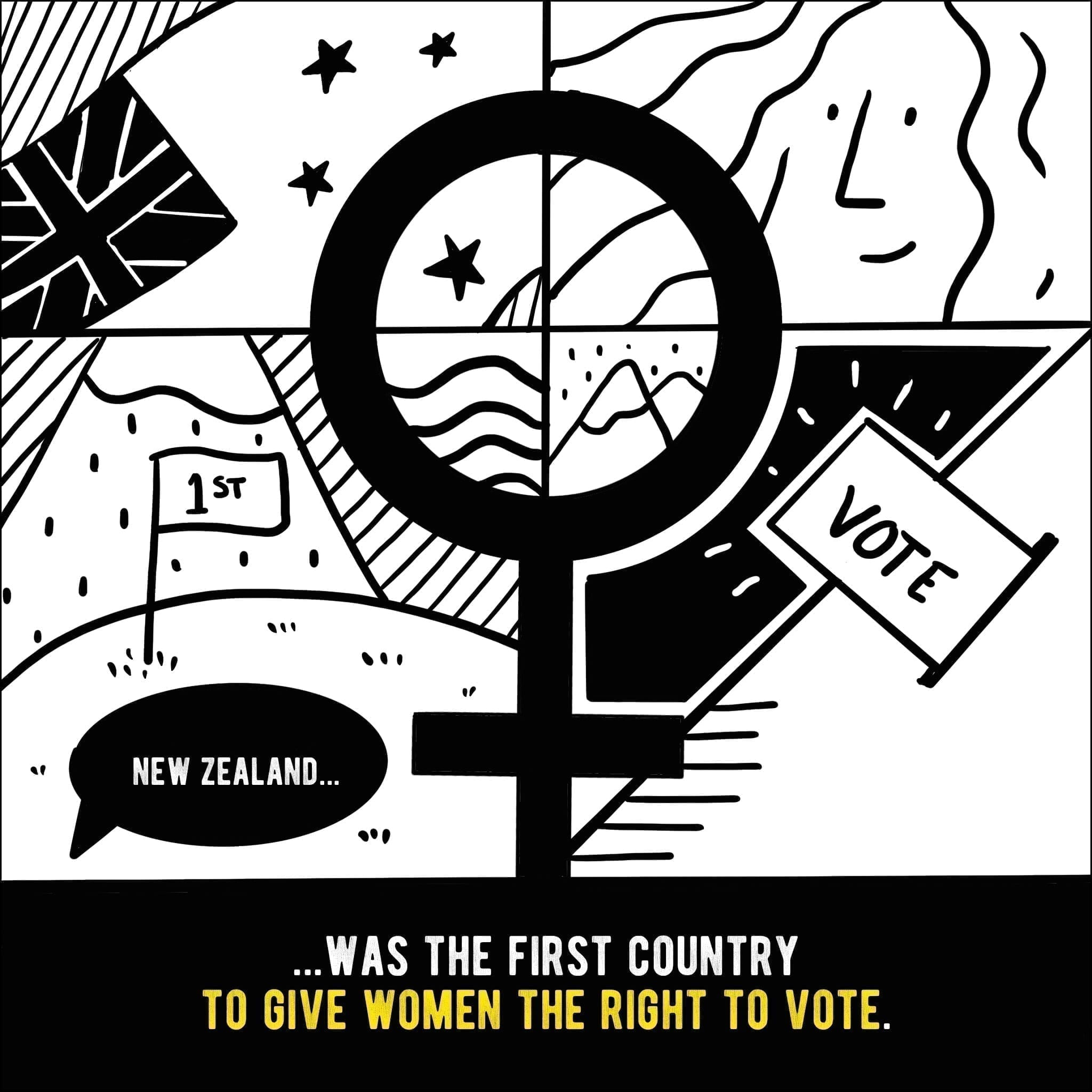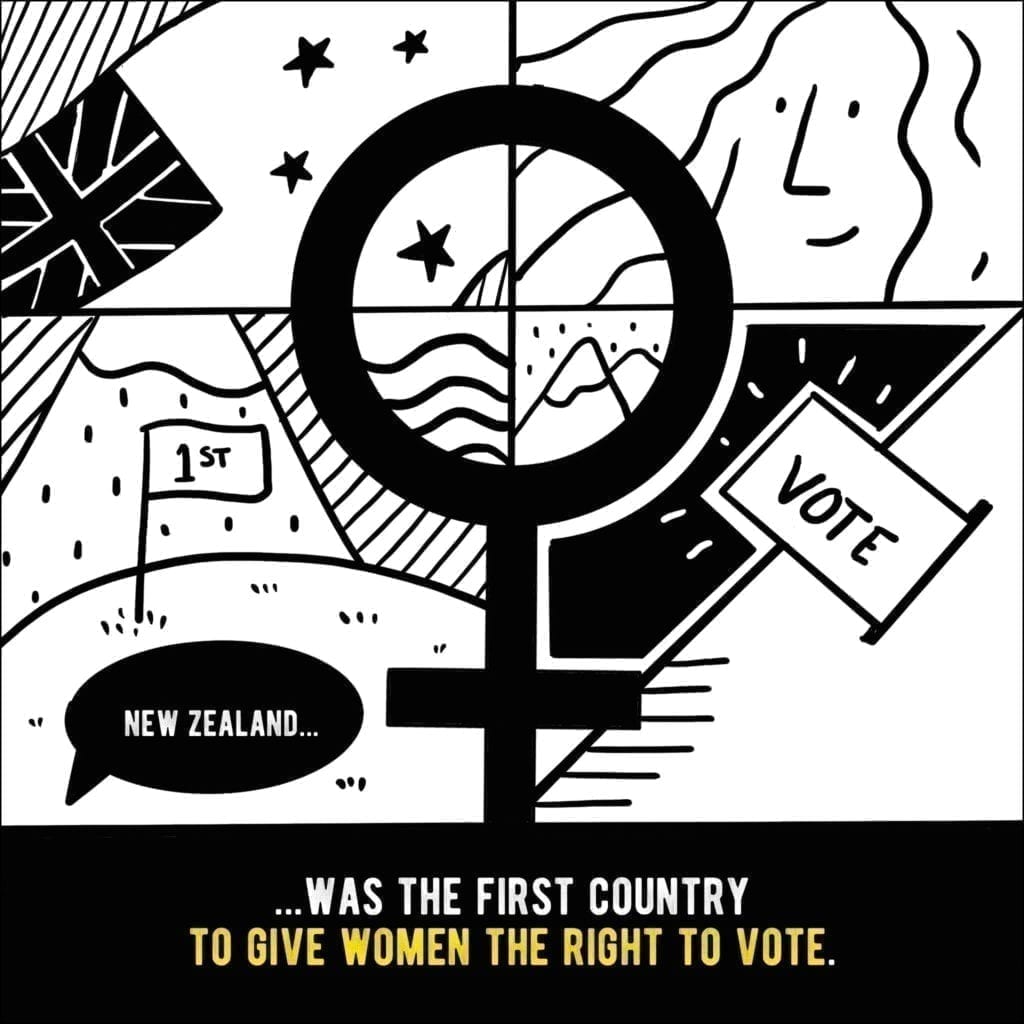 So, New Zealand has been ahead of the game when it comes to gender equality for some time. Women were given the right to vote in 1893 and it was a long time until other democracies like the UK and the US did the same.
9. There are more species of penguin in New Zealand than any other country.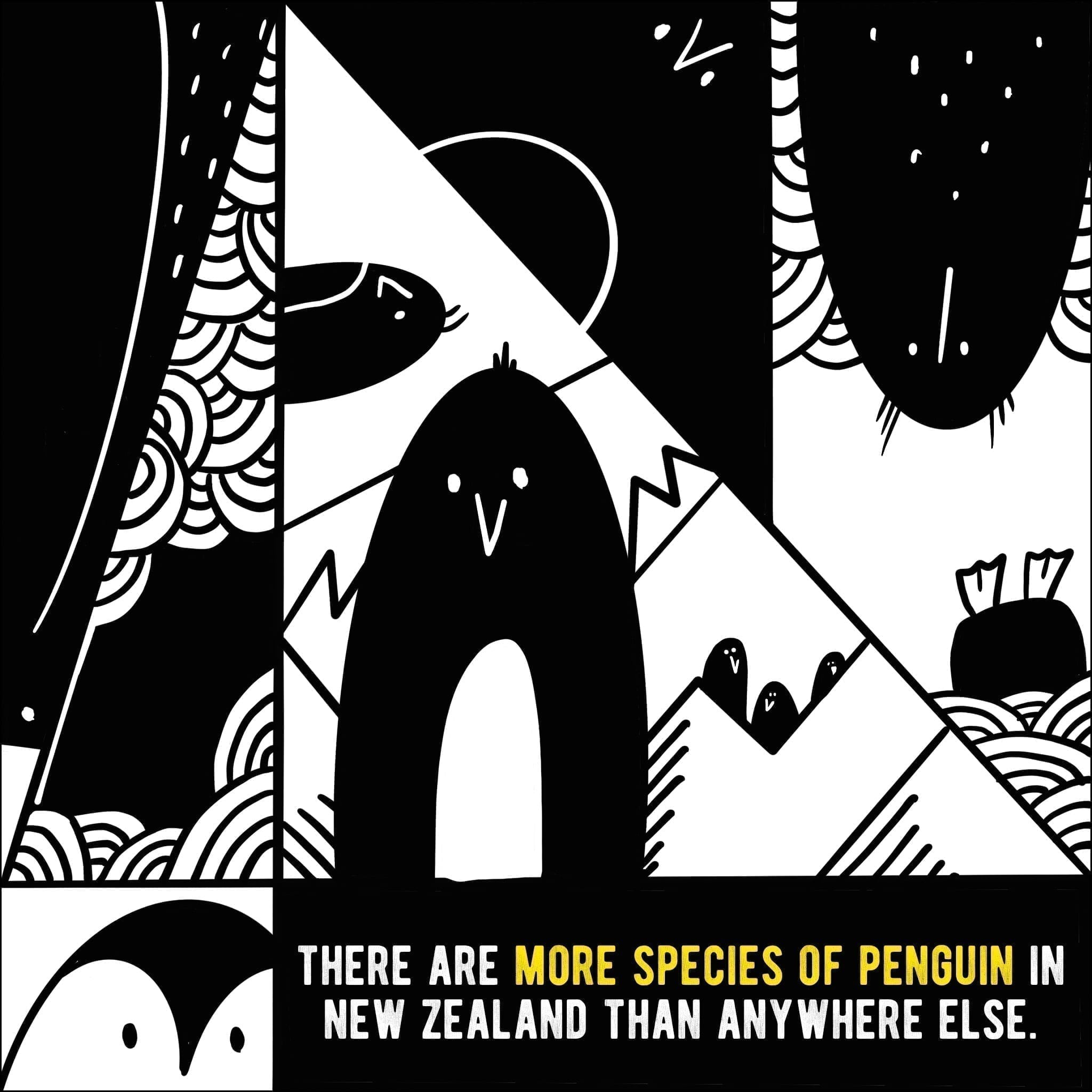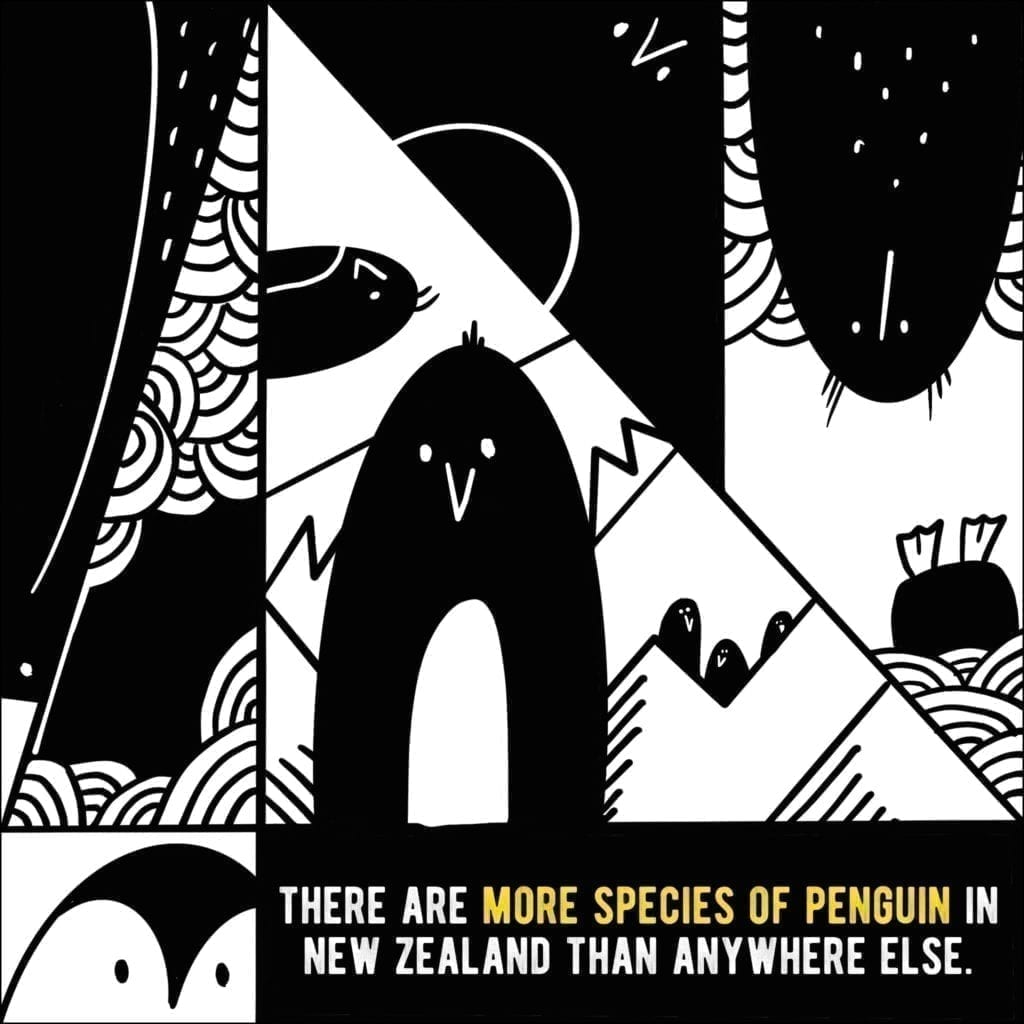 When you think of penguins, New Zealand probably isn't the first location that comes to mind. But there are actually three different species of penguins that live in New Zealand. The little blue penguin, yellow eyed penguin and Fiordland Crested Penguin can all be found in different locations across New Zealand.
10. Auckland is one of the world's most affordable cities to live in.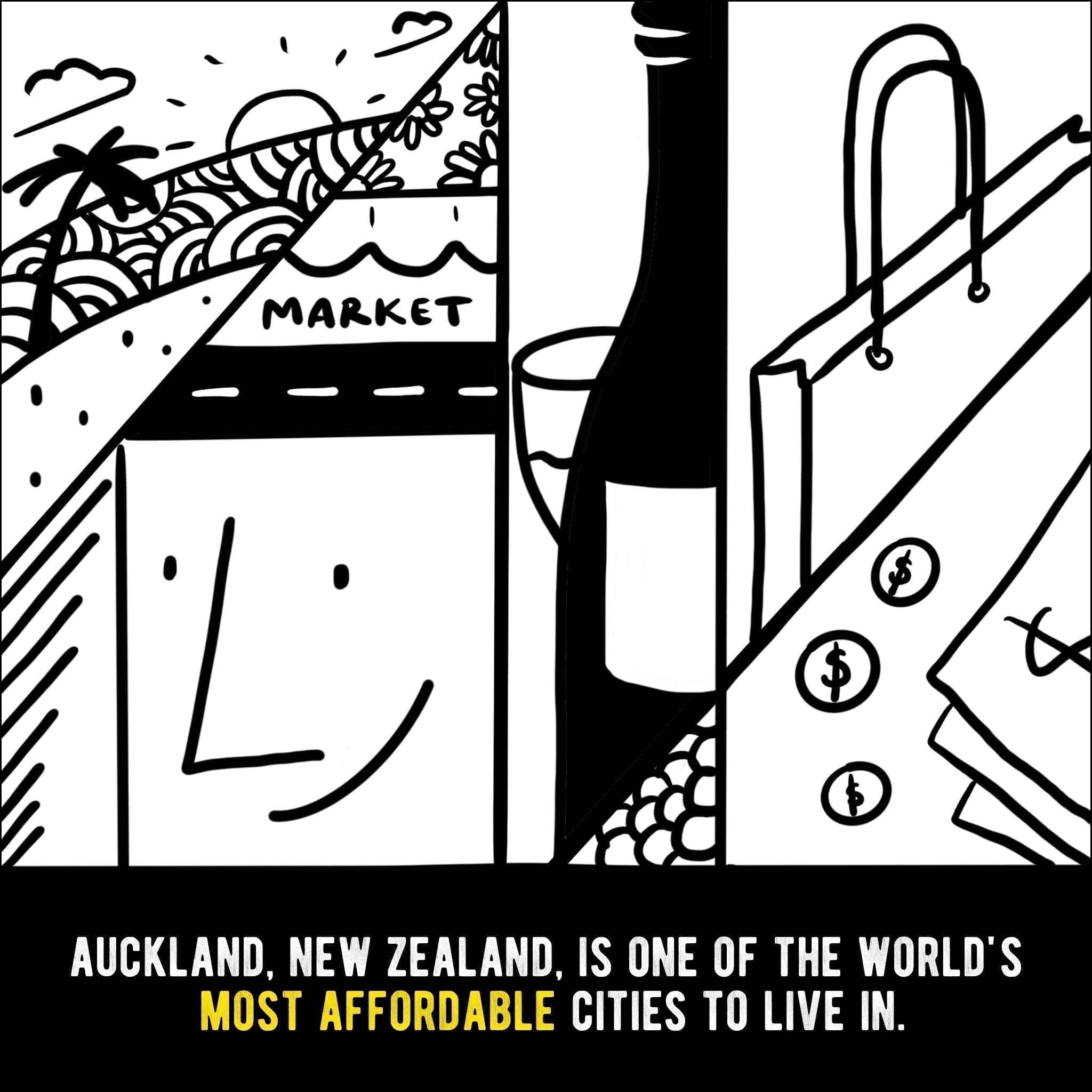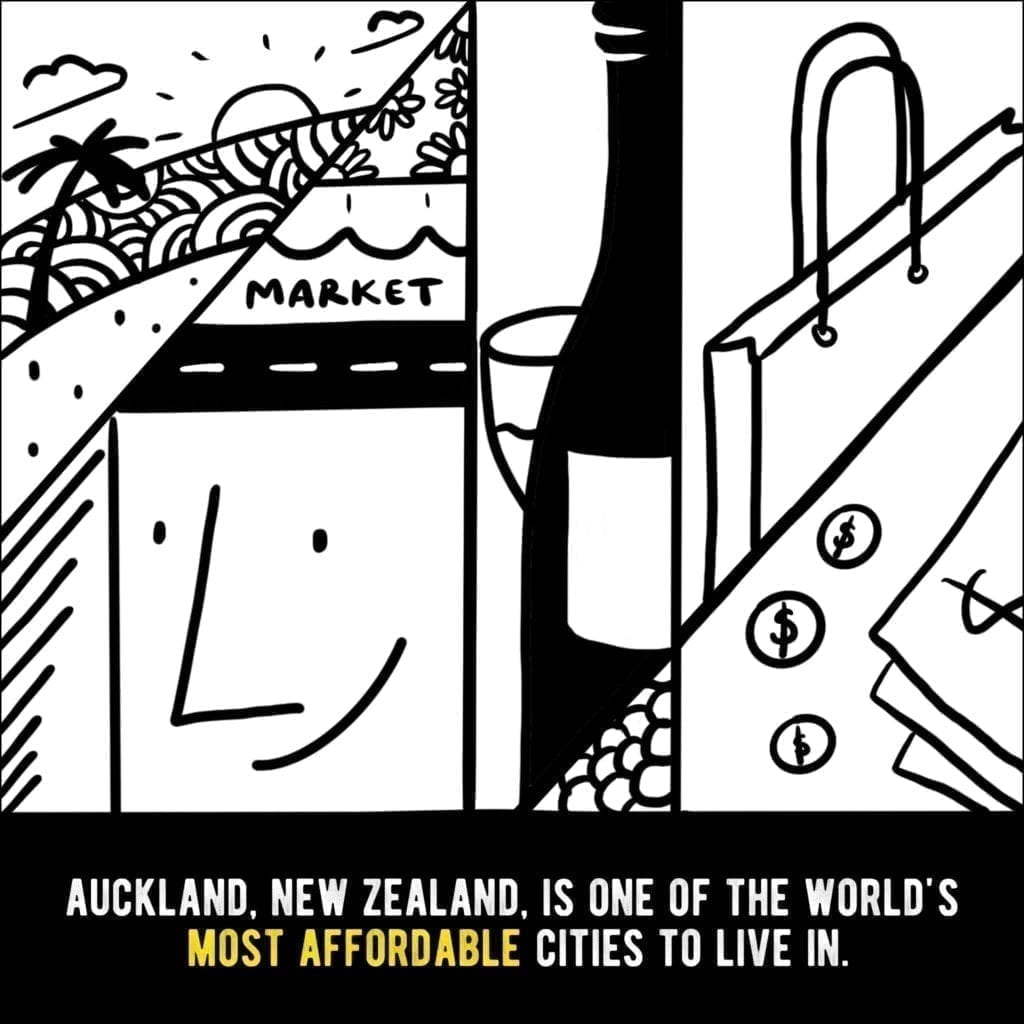 It's also an amazing place to be. Auckland offers beaches, shopping, wine regions, culture, markets, cycle trails…the list goes on.
11. The heaviest insect in the world lives in New Zealand. It's called a giant weta and weighs over 2.5oz.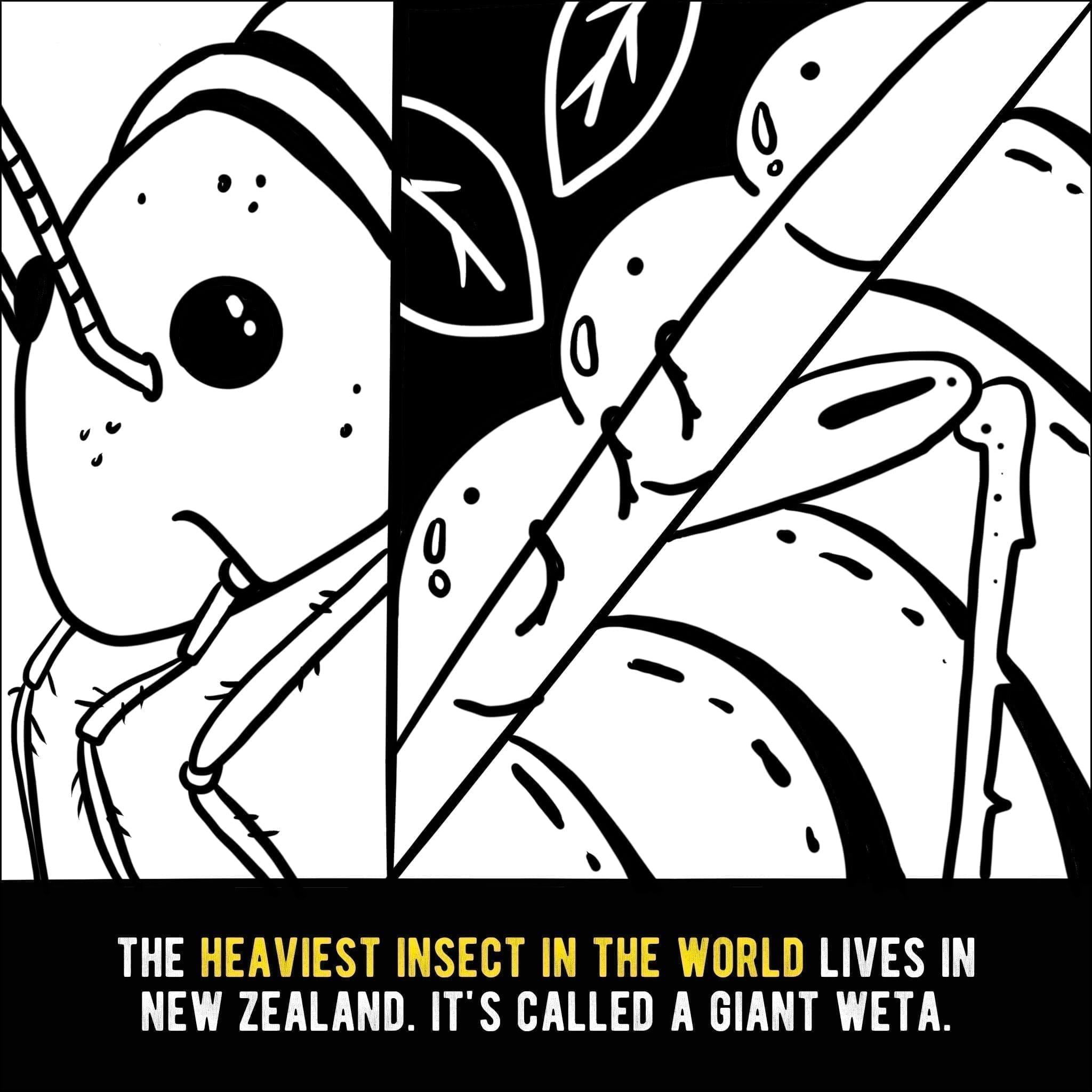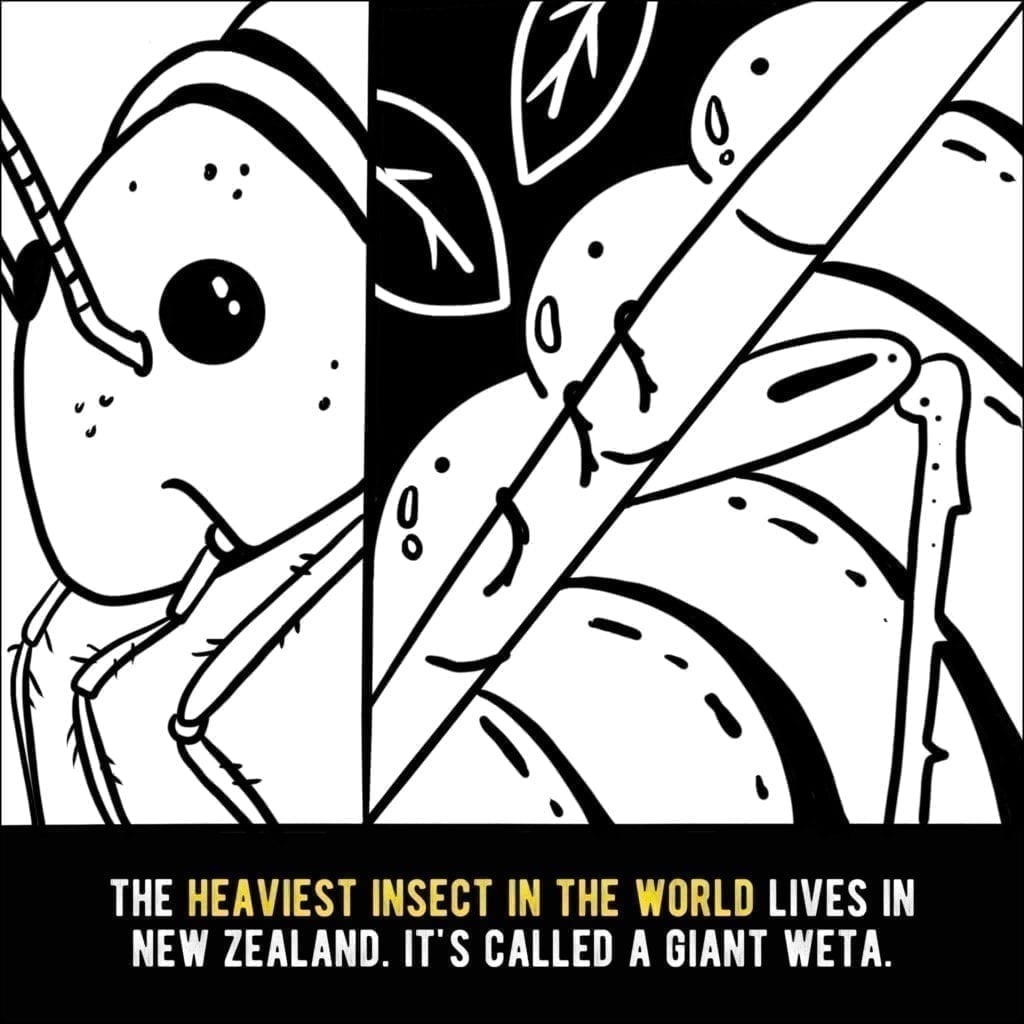 This is said to be a result of 'island giantism', a biological phenomenon where the size of a species on an isolated island dramatically increases. There are 11 species of giant weta. Due to their size the giant weta can't jump and are too heavy to fly.  
12. The car ownership rate is one of the world's highest in New Zealand. 2.5m cars for 4m people (including kids).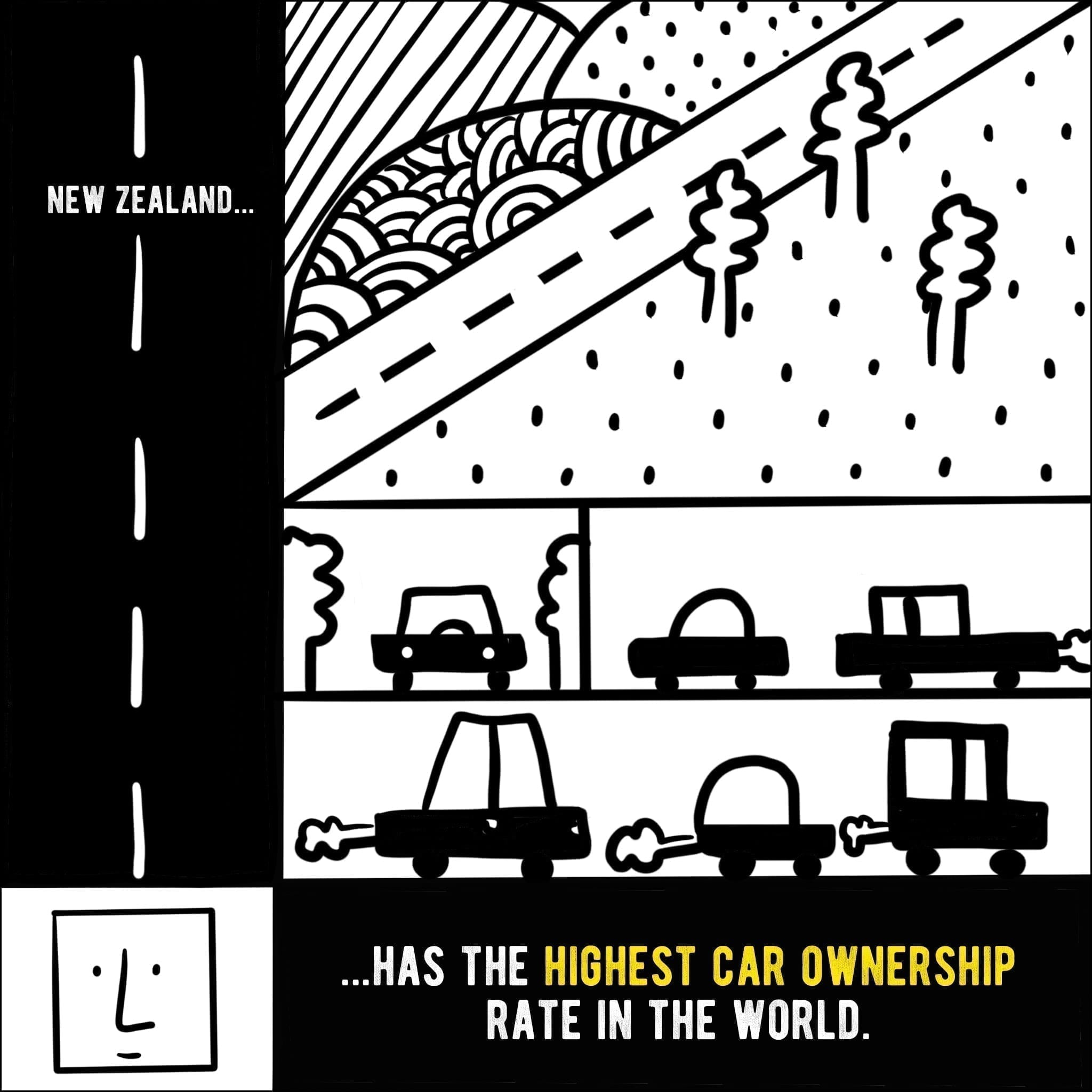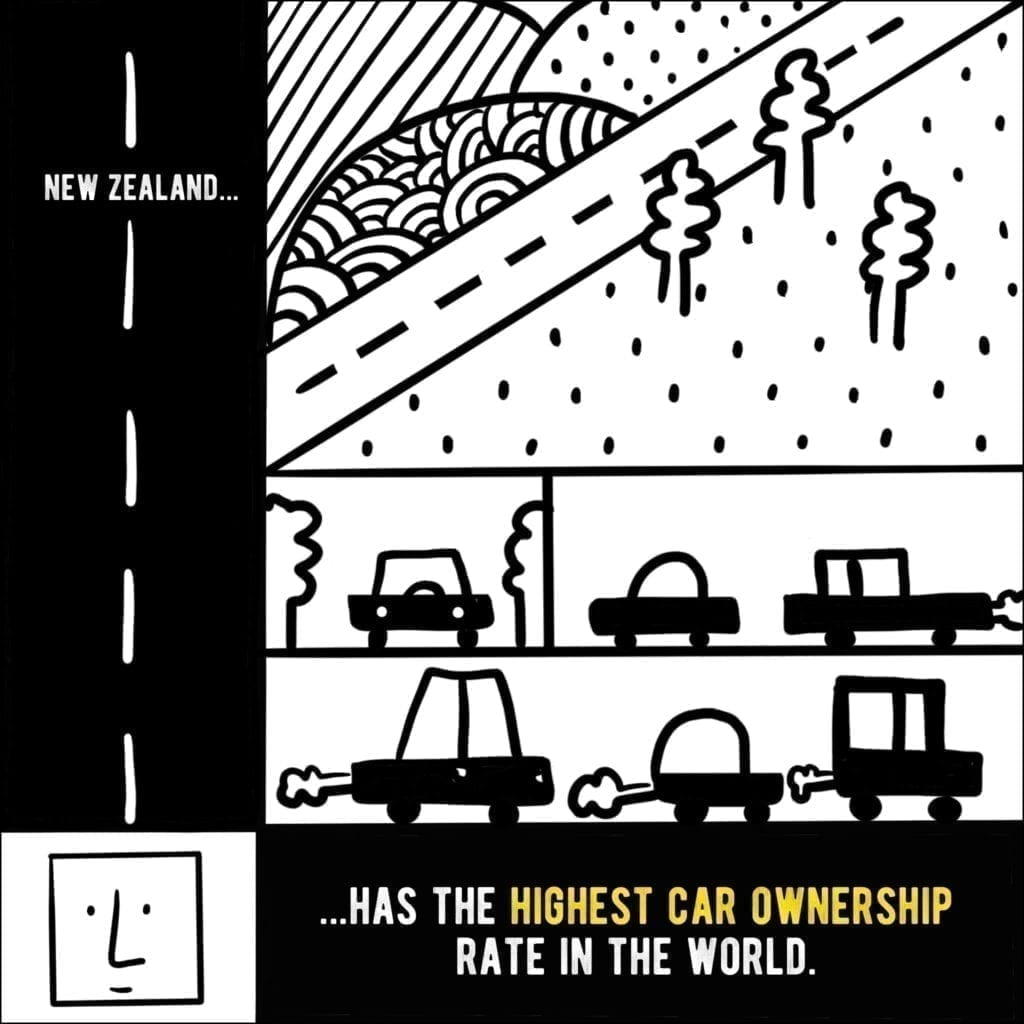 New Zealanders are both driving more and buying more cars. There has been a 23% increase in light vehicle ownership over the past decade.
13. New Zealand is one of the world's least populated countries, with a population of just 4 million.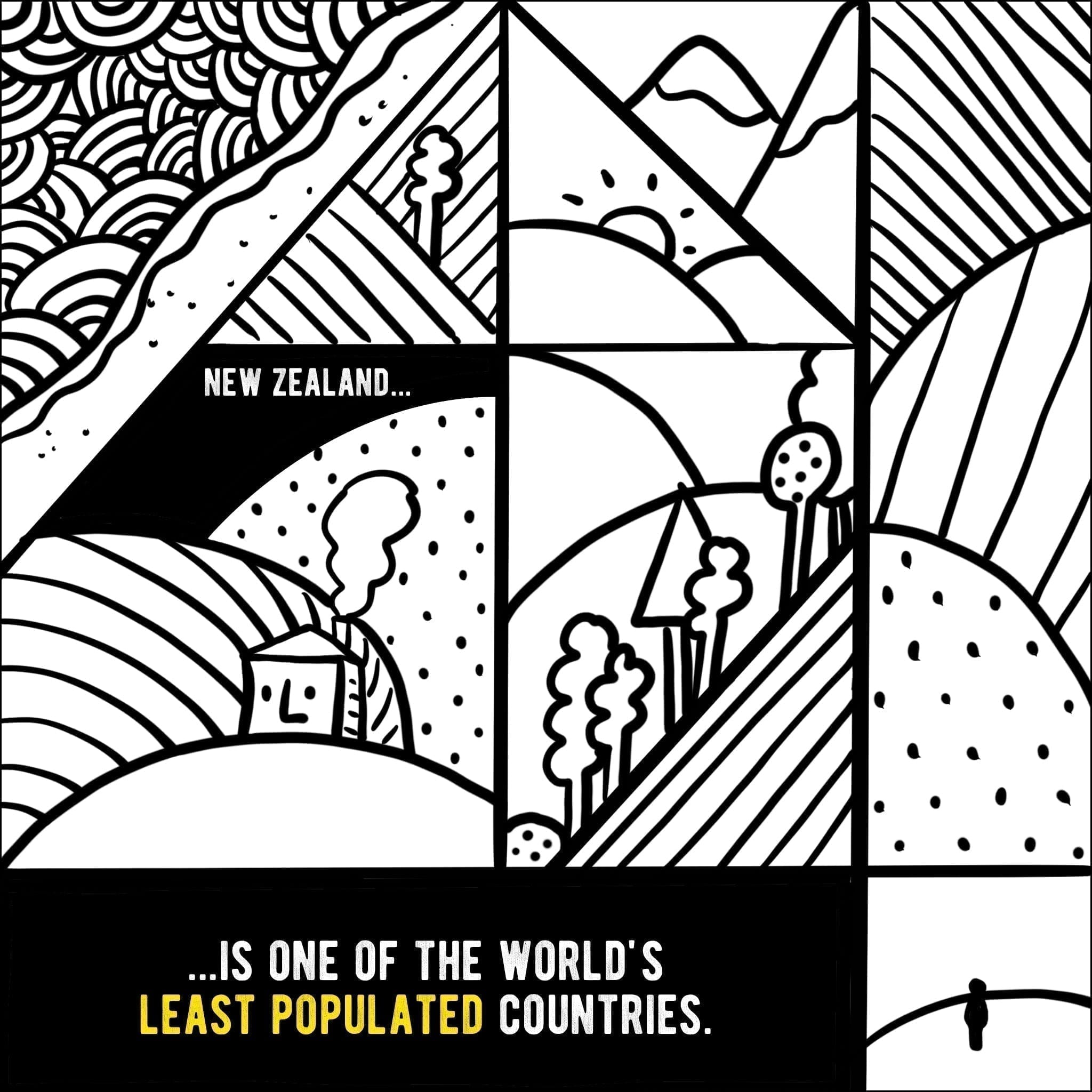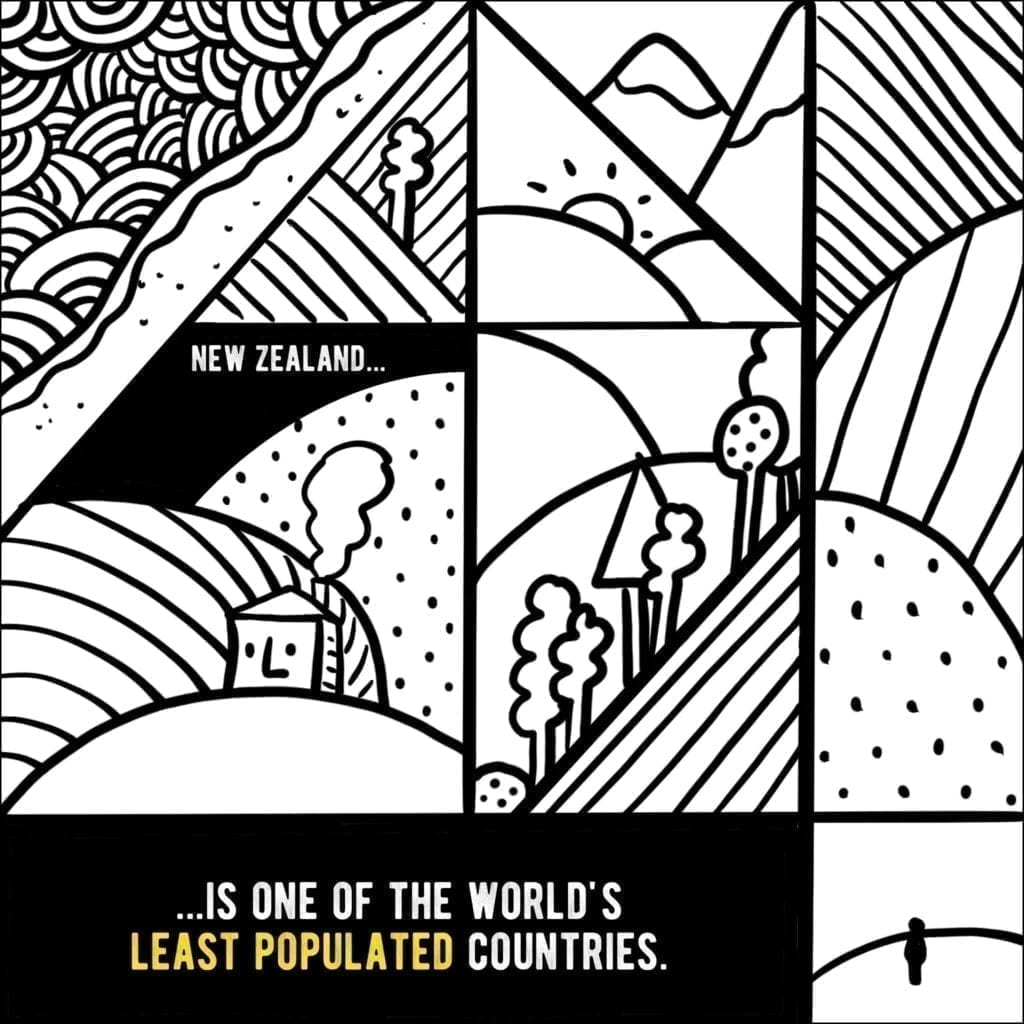 As mentioned above, New Zealand is a similar size to the UK in terms of land mass, but the population in the UK is around 14 times more.
There's just 47 people per sq mi in New Zealand compared to 671 people per sq mi in the UK. That's quite a difference, and many UK travellers are surprised at how far they can travel in NZ through unspoilt landscapes. You might not see a house (or a petrol station) for some time and that's just something we're not used to in the UK, so if you're driving be prepared!
14. Kiwi fruit don't originate from New Zealand. They actually come from China and were originally called Chinese gooseberries.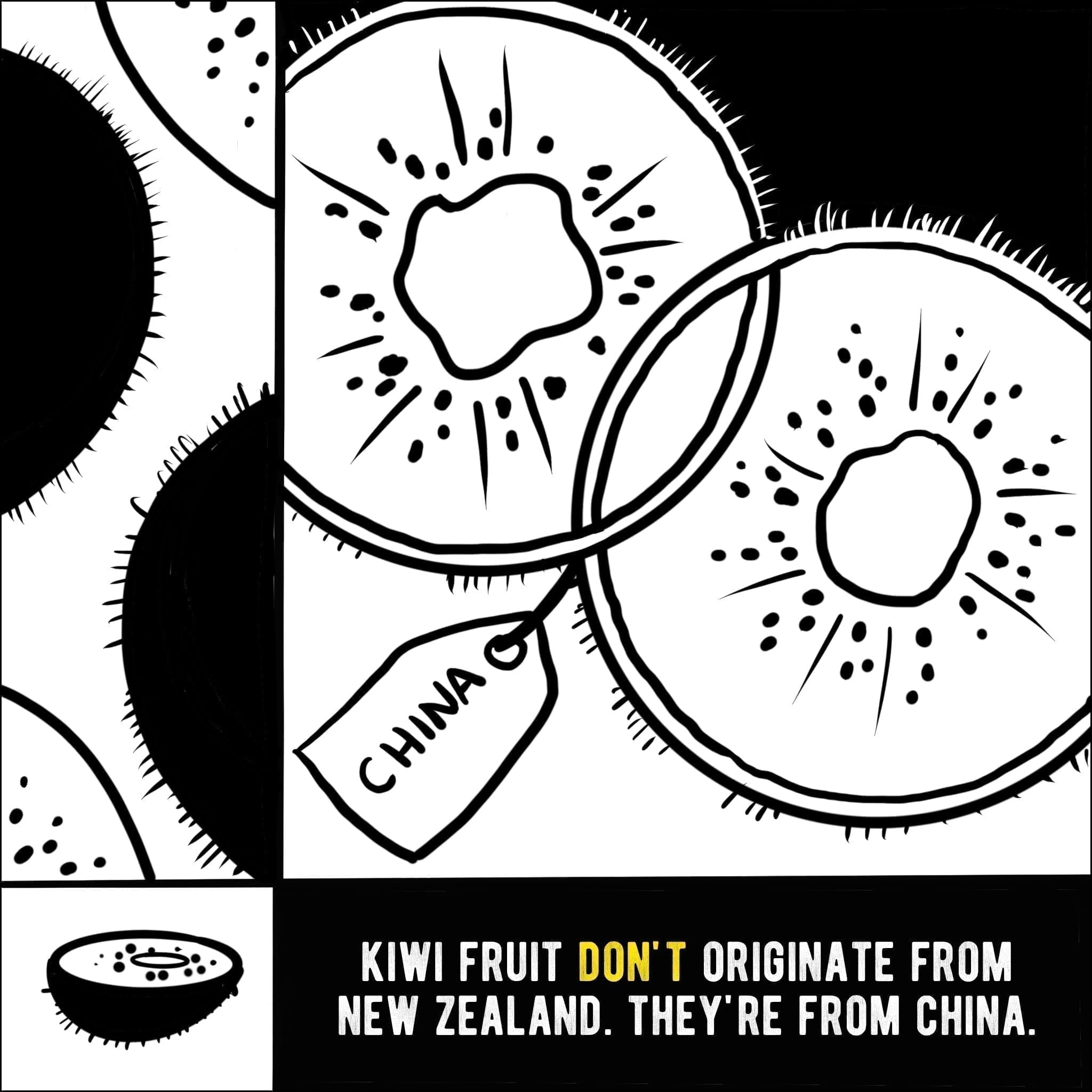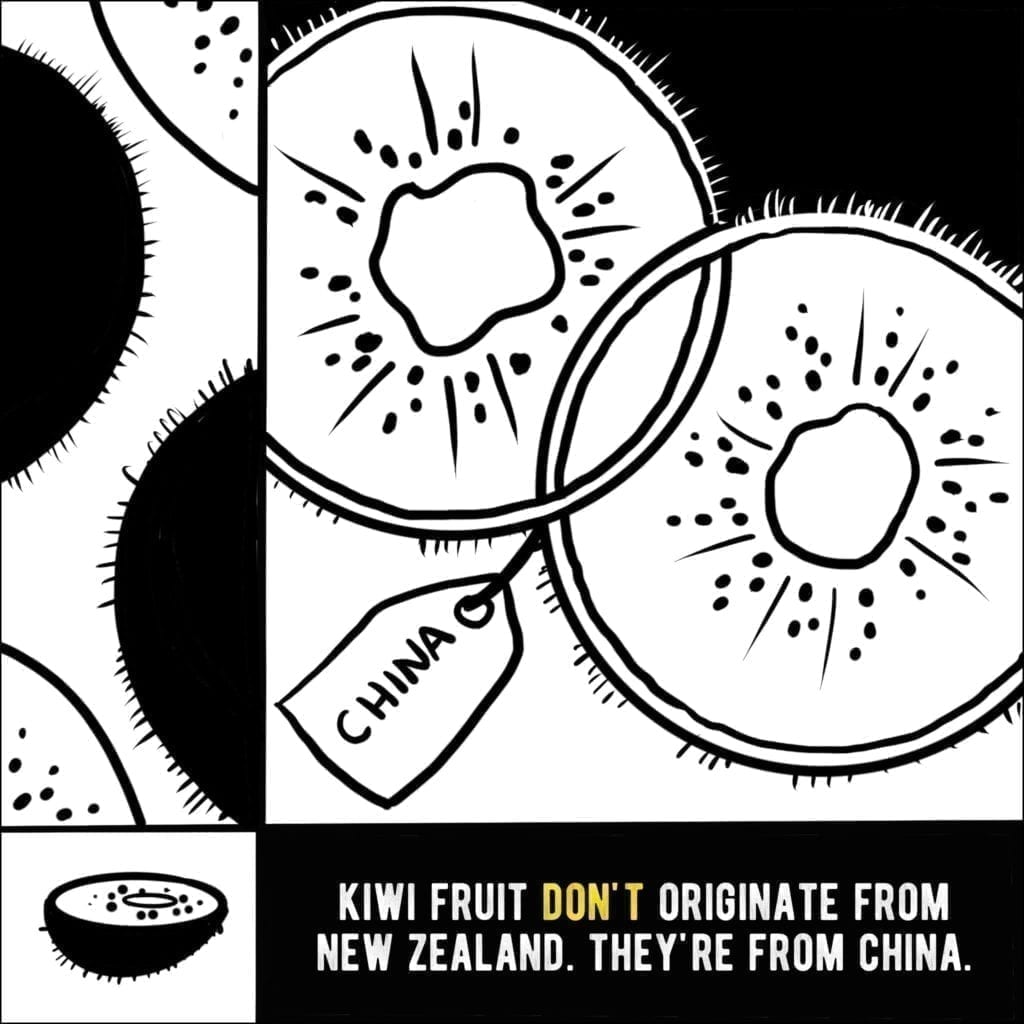 Kiwi fruit was brought out of China by missionaries and became popular in New Zealand. In 1959, a prominent produce company began to export the Chinese gooseberry as 'kiwifruit' and these days it's such a symbol of New Zealand that it's hard to believe its native land is not NZ at all.
15. The Queen of England (Elizabeth II) is also the Queen of New Zealand.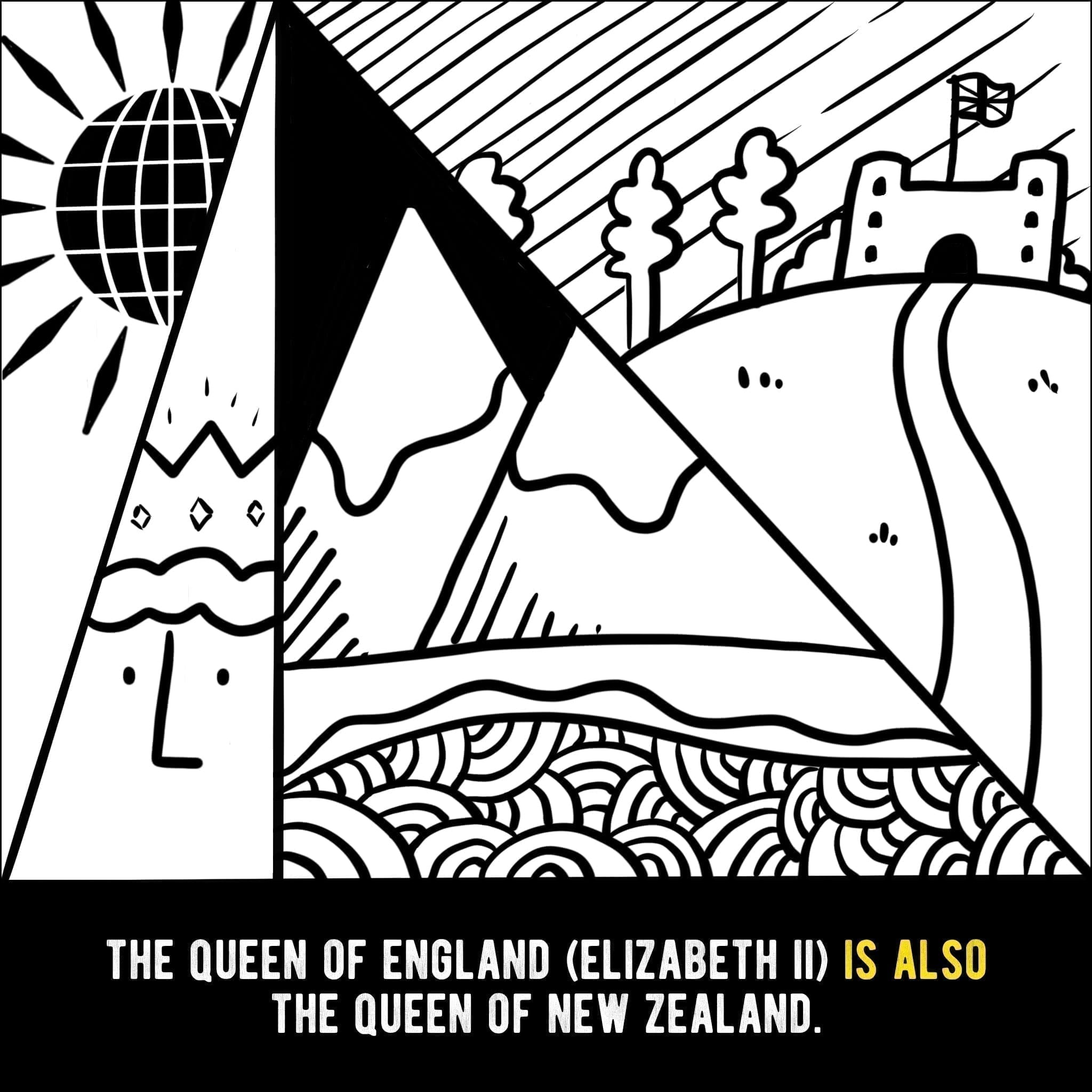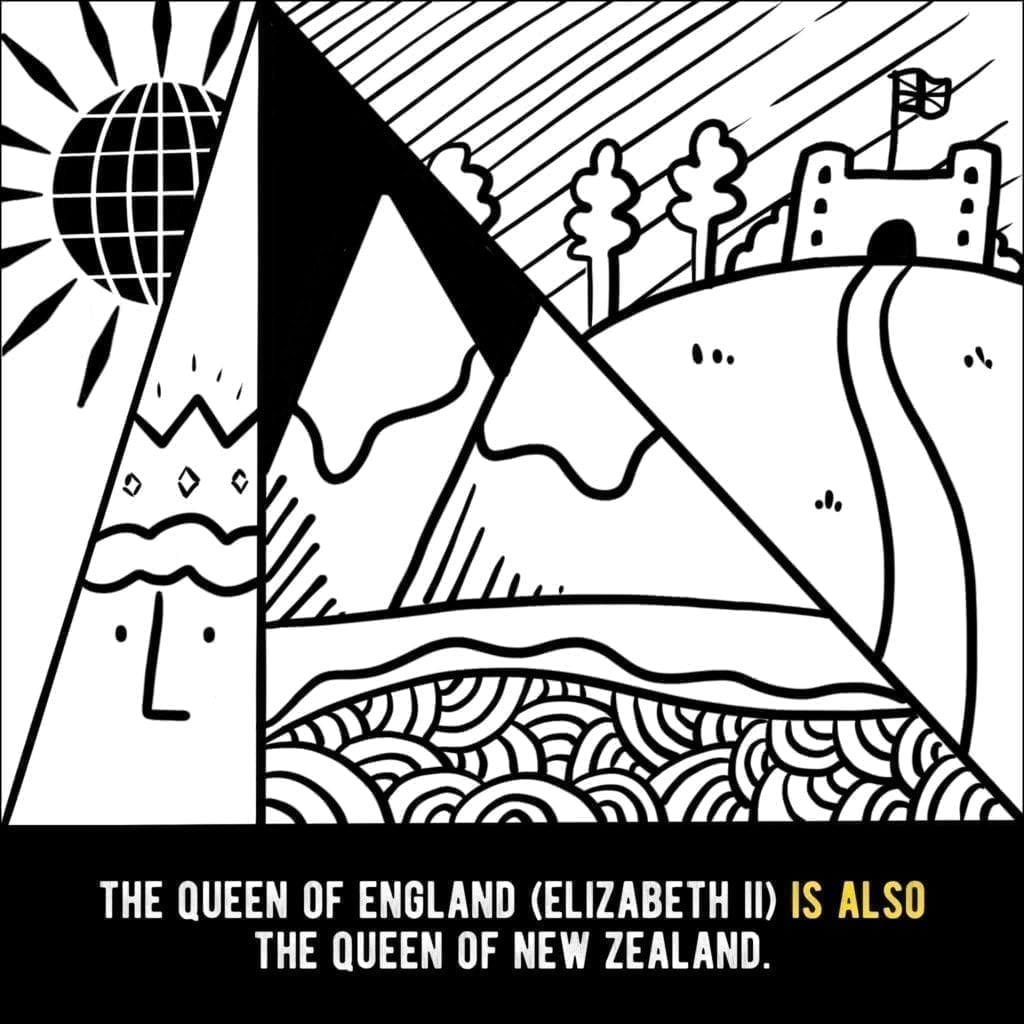 Although New Zealand is independent from Britain, due to the Treaty of Waitangi in 1840, the British sovereign is also New Zealand's head of state. 
16. There are more sheep than people in New Zealand, around 6 sheep per person.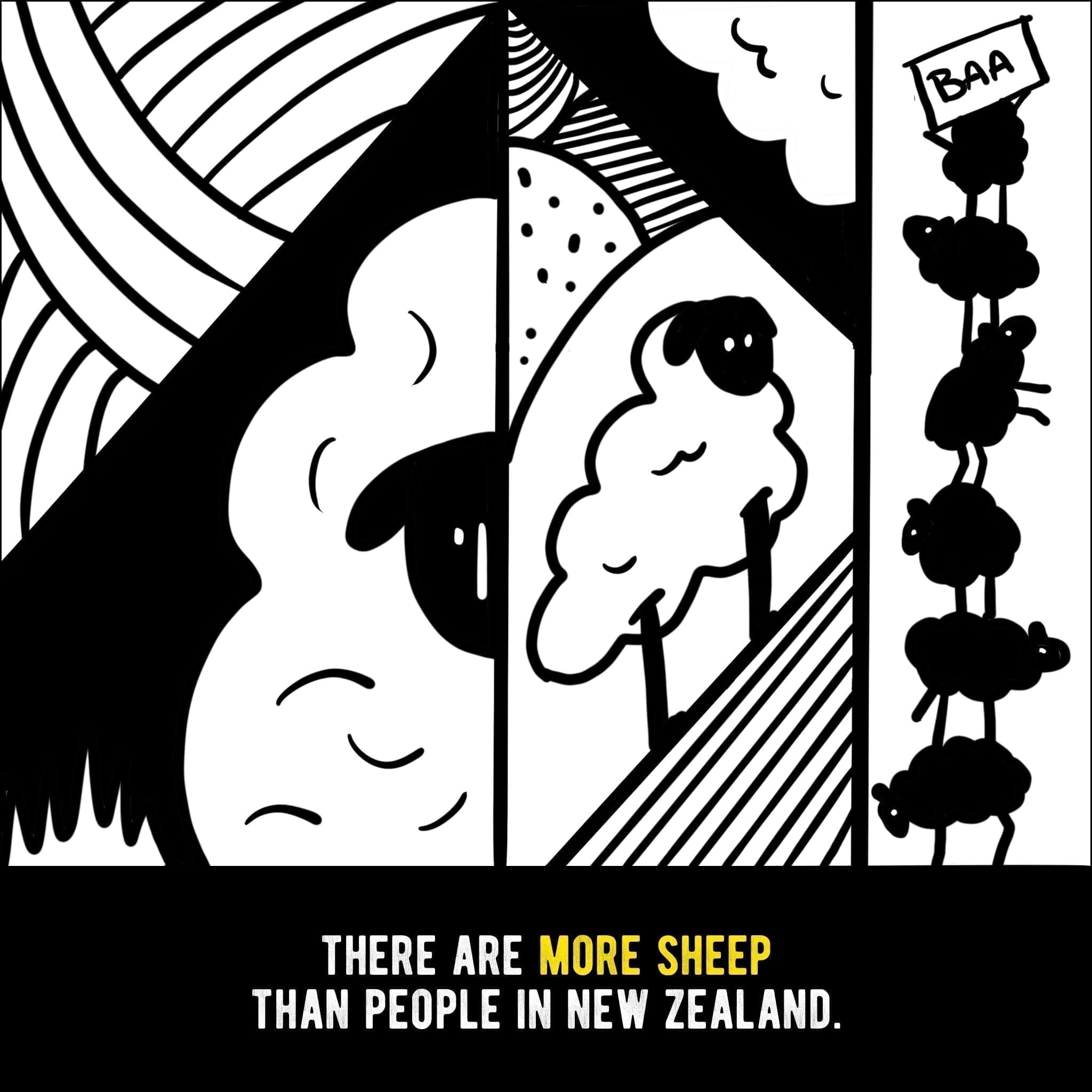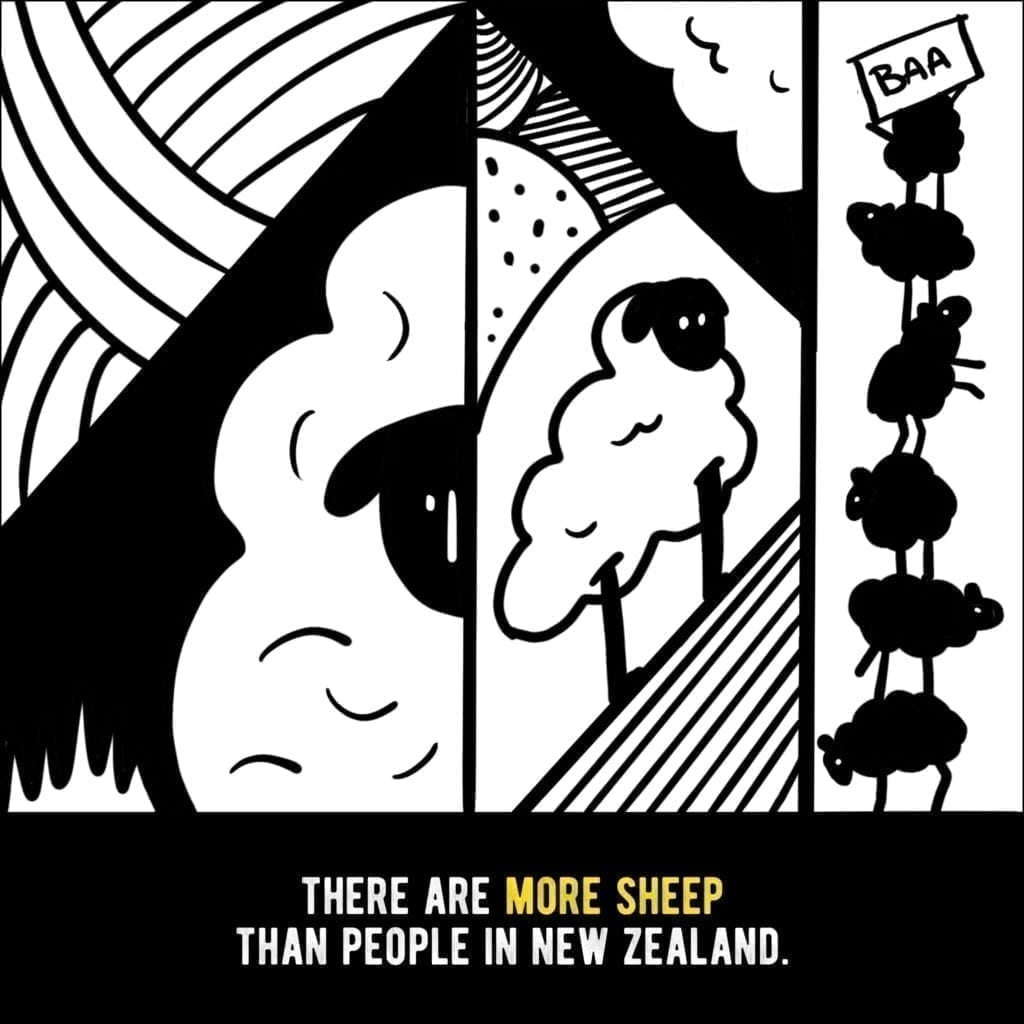 We already know that the population levels in New Zealand are fairly low. But that's not the case if you're a sheep! Sheep farming is an important industry in New Zealand and the country actually has the highest density of sheep per unit area in the world. No wonder we've all heard of New Zealand lamb. You'll certainly find it on the menu across New Zealand, and it is renowned for its flavour. 
17. New Zealand is the home of the bungee jump: the first commercial bungee jump was made in Queenstown in 1988.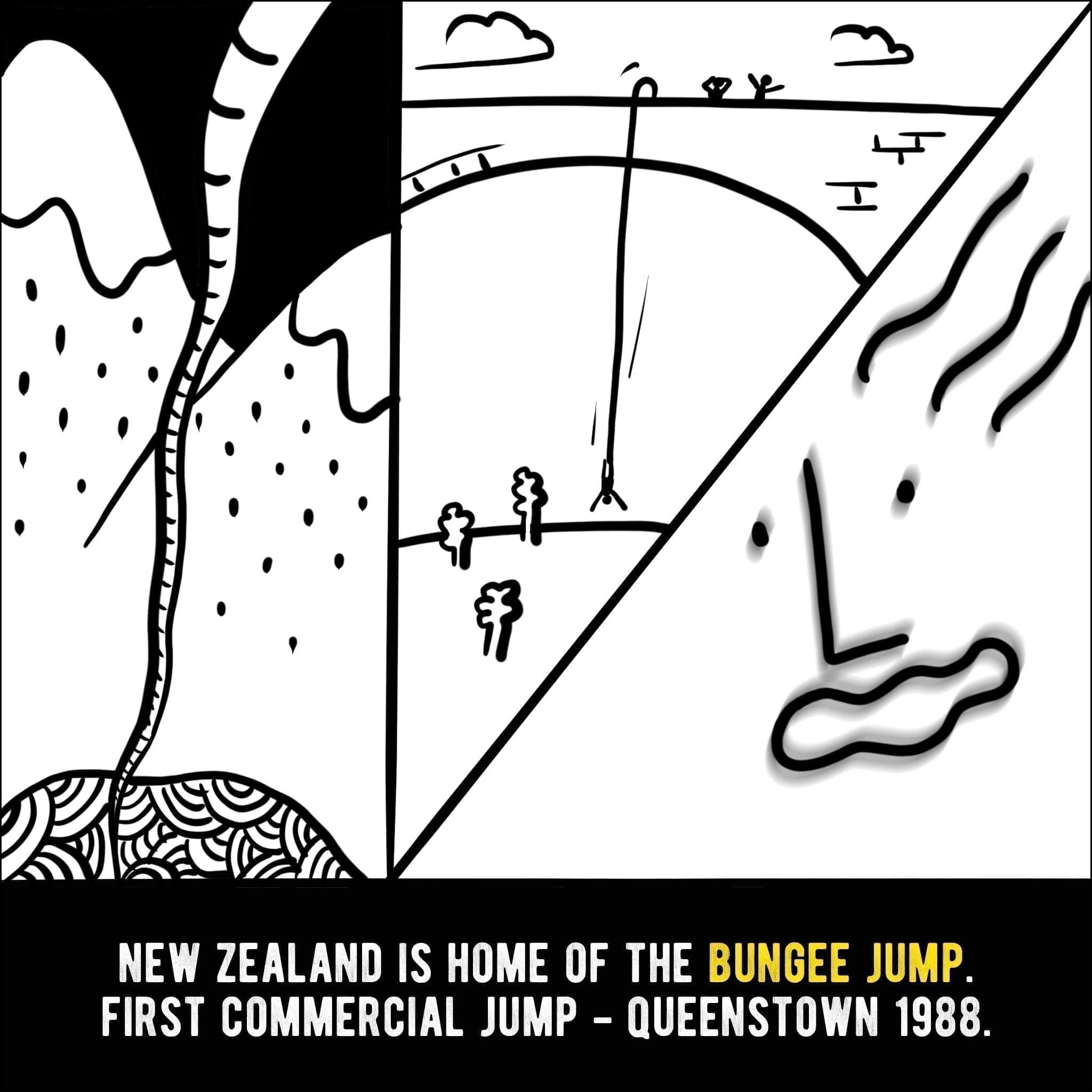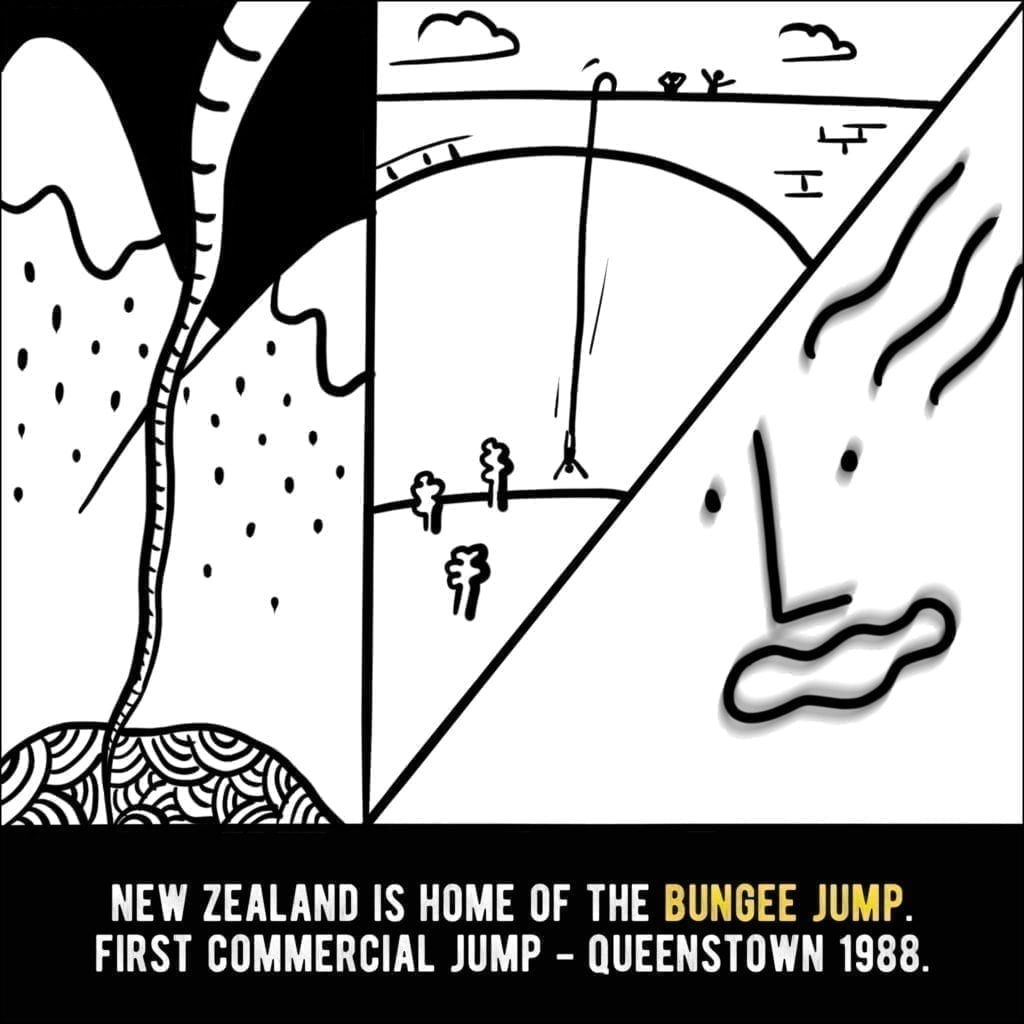 There's a reason they call Queenstown 'the adventure capital of the world', it's the ideal location for any adrenaline junkie. It's a mecca for bungee jumpers as it's the home of this extreme sport. We'd say there's still no better place for a bungee!
18.The Albatross, native to New Zealand are the world's most faithful birds, mating for life.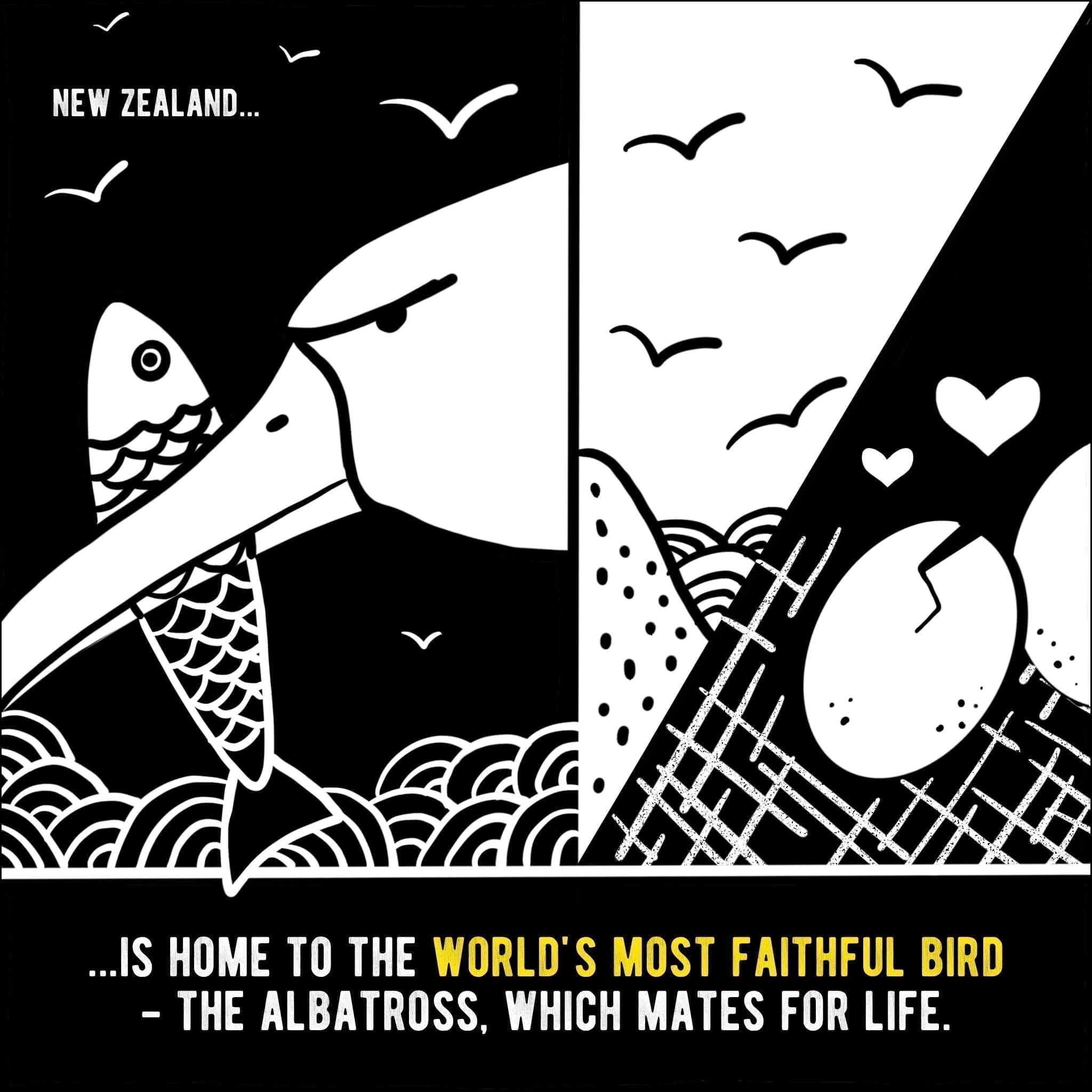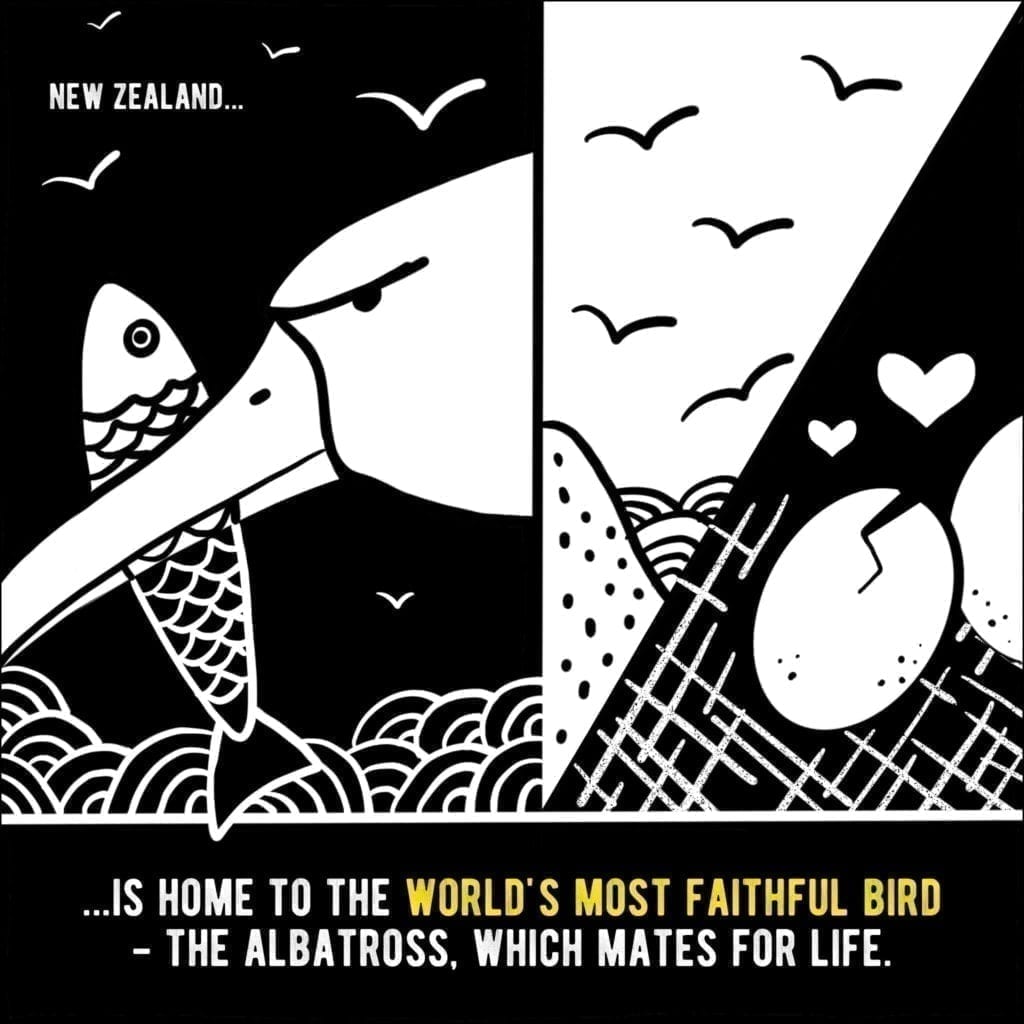 These stunning birds are the world's largest seabirds, and 14 varieties breed in New Zealand. They are currently under threat and conservation efforts are in place. Seeing Albatross in real life is a really special experience, and we can help you plan this as part of a tailor made holiday to New Zealand if you're a nature lover. 
19. The world's largest hot water spring can be found in New Zealand: Frying Pan Lake near Rotorua.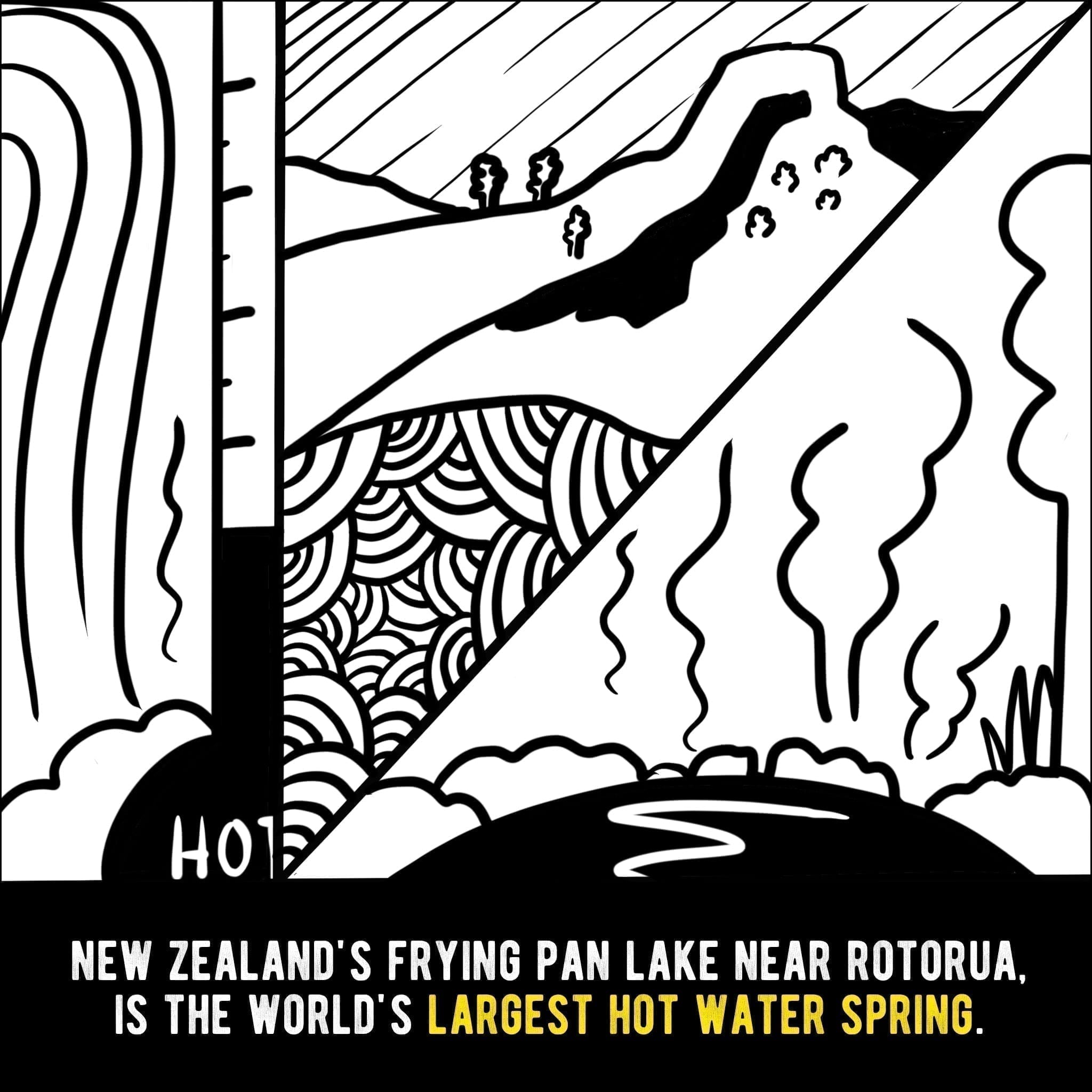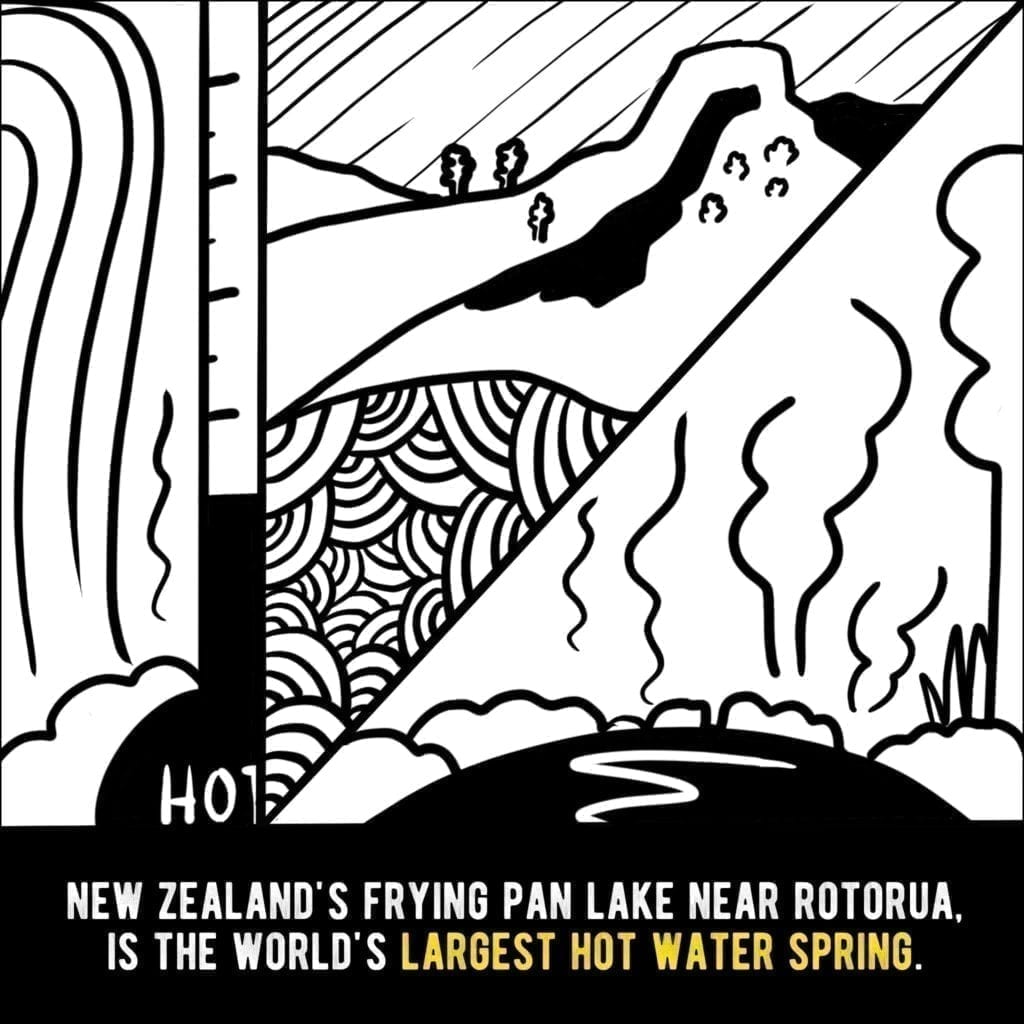 Head to the Waimangu Volcanic Rift Valley in Rotorua if you'd like to find this wonder of the world. The lake gets its name because it looks like a pan on top of a hot stove, bubbling away. It's acidic and very hot – 45-55 degrees celcius to be exact. It's certainly not one for taking a dip in but it's an amazing sight that you don't want to miss!
20. The largest known volcanic eruption in the world was at Lake Taupo in New Zealand.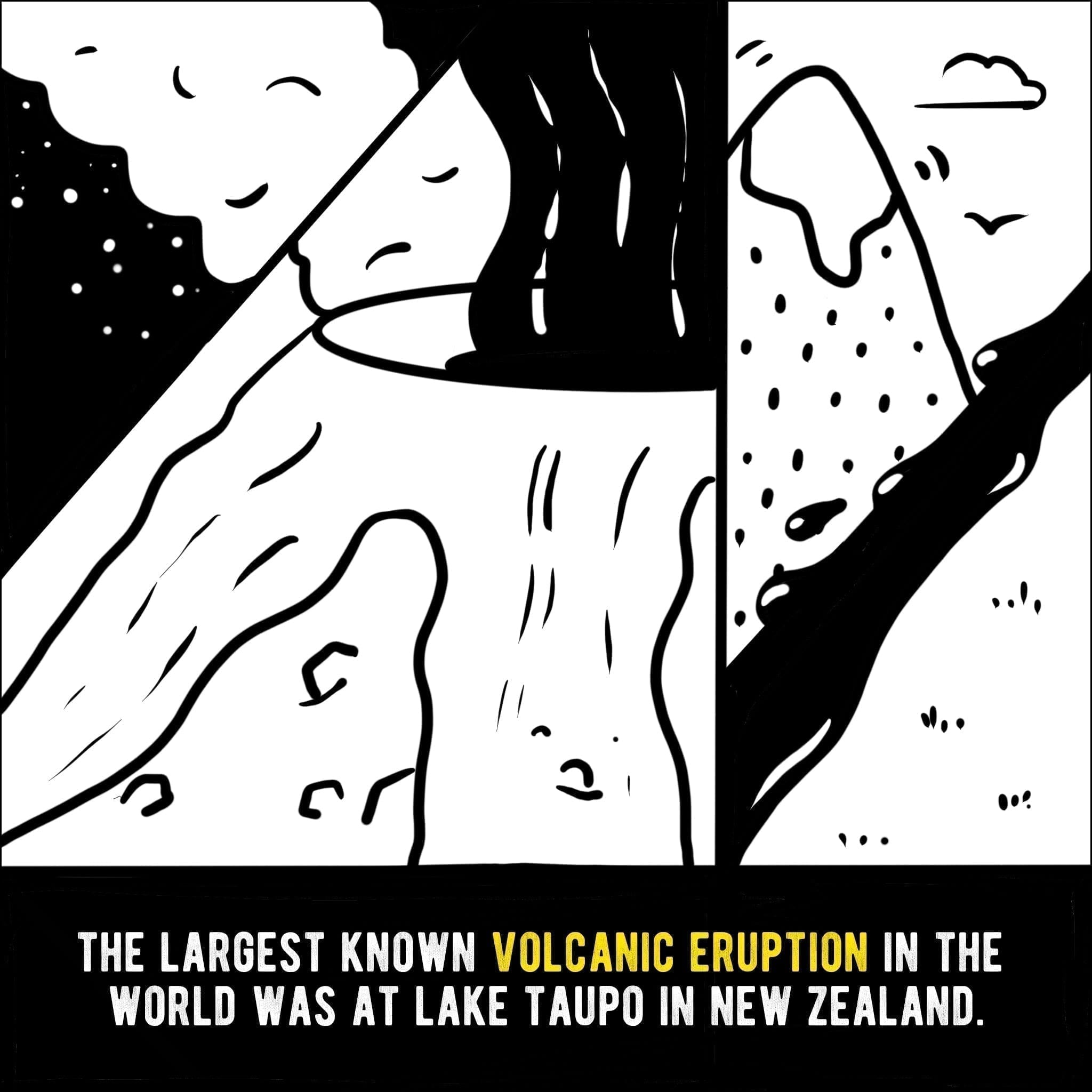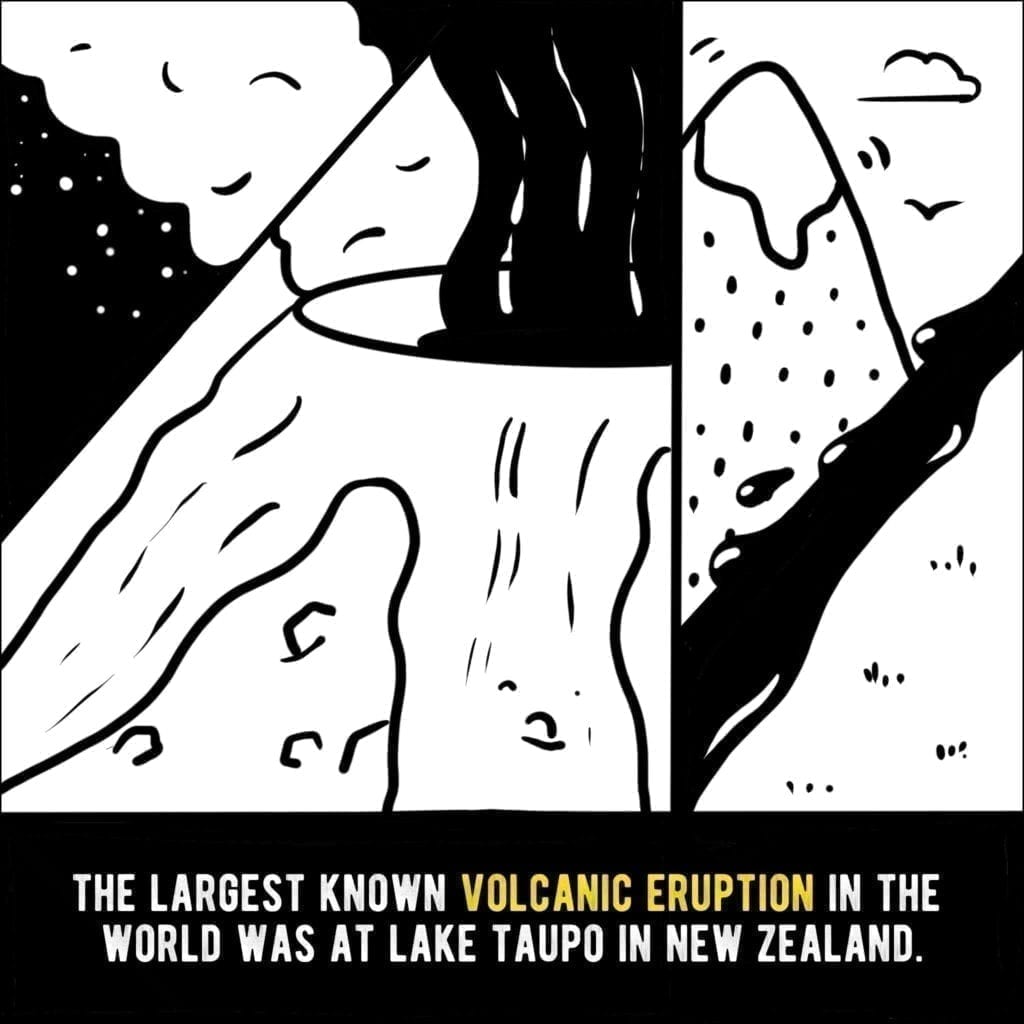 The Taupo volcano's Oruanui eruption was the world's largest known eruption in the past 70,000 years. Known as a supereruption, it had a volcanic explosivity index of 8 and happened approximately 26,500 years ago. Most of New Zealand was affected by this eruption and it changed the landscape significantly.
We hope you've learned something interesting and new about New Zealand! Even if you're a regular visitor to the country, there's such a rich culture to explore, abundant with food, nature, activity and much more. If you haven't visited New Zealand before we urge you to give it a try, you won't be disappointed!
You're more than welcome to use the images for your own content should you wish to, all we ask is that you include a link to Silver Fern Holidays as the original source.