We're big fans of Dunedin here at Silver Fern, but we've also found that it's not one of the most popular cities amongst travellers. Well, it's time we put that right! Today we'll cover why Dunedin is definitely worth a visit and look at where to eat, where to stay and what to do while you're there.
Is Dunedin Worth Visiting?
Dunedin. Why go? We're already starting on the back foot here because Dunedin is a city and we spend a lot of time talking about how great the countryside in New Zealand is. Then, when it does come to cities, there are a lot of famously great ones already about (Auckland, Wellington, Christchurch…), so what makes Dunedin different?
Well, firstly its location means that you have a whole load of beaches (more than 20) just outside the city limits. Secondly, the city itself looks fantastic, and unlike any other in the country. The architecture is old – dating back to the late 1800s – and its heritage as a once key city is still clearly visible. Just check out the Railway Station! There is also some brilliant street art in Dunedin, which gives it a more modern and interesting aspect.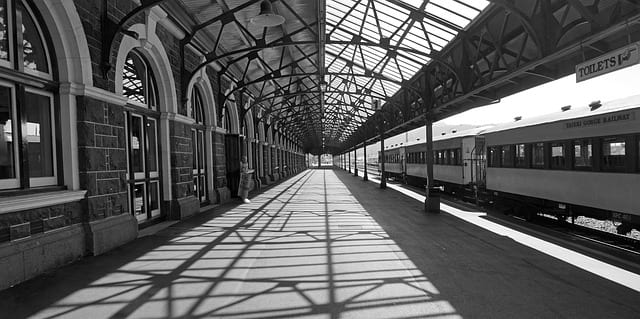 Rocky coastlines, forest paths, plains, gorges, castles, waterfalls and stunning viewpoints are a third reason why Dunedin is the best city in the country. It is urban living and exquisite landscape combined, and it's all very accessible from the centre of town.
And then there's the wildlife that populates this part of the country. Dunedin is New Zealand's Wildlife Capital and in and around the area, you'll find penguins, sea lions, albatross and a bewildering number of bird species that provide a constant soundtrack to your adventures.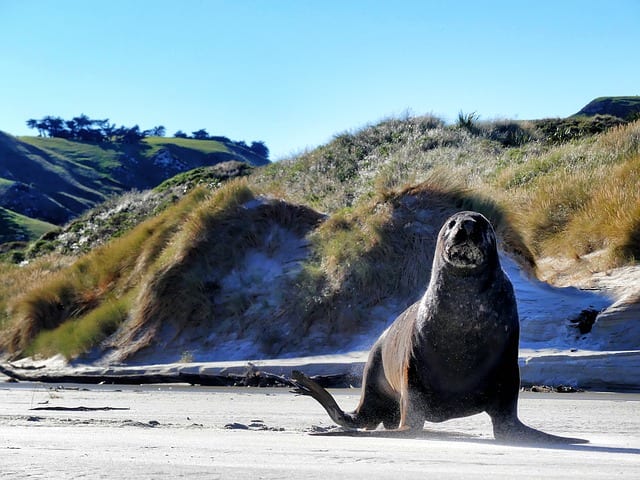 Still not convinced? Read on…
Dunedin: What To Do & See
The question of what to do in Dunedin is a tough one – because there's so much to choose from! Rather than try and run the full gamut, we're going to give you some of our top picks for a range of interests and requirements.
Dunedin attractions and activities are many and varied. It's been designated a UNESCO City of Literature and you'll find loads of cultural and artistic events taking place throughout the city as well as two brilliant theatres. But our top tip for cultural activities in Dunedin would be to sample its incredible music scene. With a renowned symphony orchestra and city choir, and a contemporary music scene named the Dunedin Sound (check out the Flying Nun record label), there is a real feeling of creativity, talent and excitement about the place.
So what is there to do in Dunedin for kids? Well, you could visit the steepest street in the world, follow the street art trail or take a tour around the castle, but our recommendation is to hit up one of the many family events the city puts on throughout the year. You'll find carnivals, parades and festivals all year round but one of my family's favourites is the New Zealand International Science Festival that happens in winter. Full of fascinating facts and hair-raising experiments, learning has never been more fun.
When it comes to what you can do in Dunedin for free, once again we have a great choice. There's wild-life watching, surfing, a host of spectacular walks and mountain bike routes, the southern lights, the amazing architecture but our tip pick in this category is the range of museums and art galleries available. There are lots to choose from, but one of our firm favourites is the Otago Museum, which explores the natural history of New Zealand, and is second only to Te Papa.
We could go on, but there are other things to tell you, so we'll finish this section by looking at what to do in Dunedin … when it's raining! Choices abound once again with Speight's Brewery, ship cruises from the port and the lovely museums and galleries we mentioned above, but our recommendation here is for the Taieri Gorge Railway journey which is a fabulous way to see the beauty of the Dunedin landscape (including the Otago Peninsula) from the comfort of your carriage. It's a journey many of us have taken and then taken again!
Where to Eat in Dunedin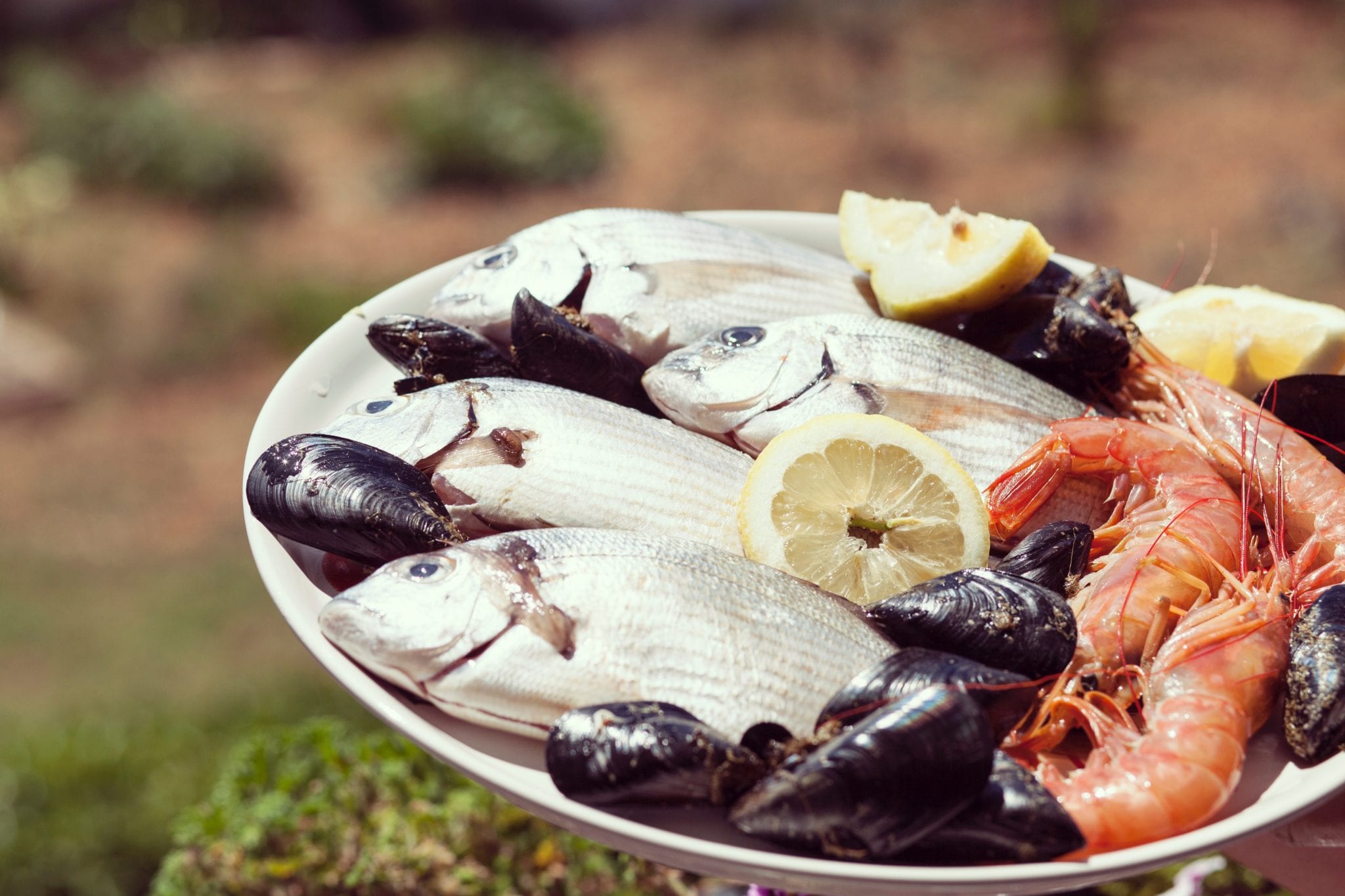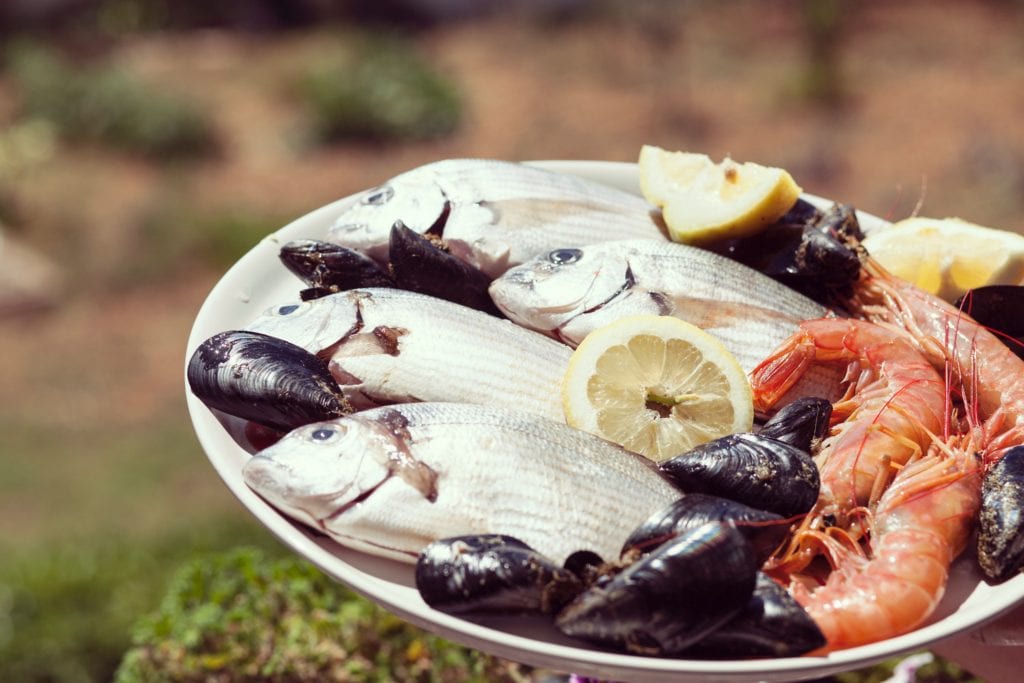 Dunedin cafes and restaurants have some absolutely fantastic options when it comes to turning our required daily food intake into something pleasurable. Here is a snapshot of our top choices for the three main meals of the day!
Breakfast
Nova is a café in the centre of town with an ever-changing menu and some absolutely delicious coffee! Their breakfast and brunch offering, covering sweet and savoury options, usually sees us through until dinnertime!
Ironic café, next to the gorgeous Railway Station (which also plays host to the weekly Otago farmers market – not to be missed!) serves up a banquet of delights for breakfast, lunch and dinner, the ingredients of which are locally sourced. The food is amazing – this place won the national Café of the year award. Hearty breakfasts on market mornings are hard to beat.
Lunch
So where to go in Dunedin for lunch? Well, we're on the coast so seafood is a good option, and for this, it's hard to beat Plato's down by the harbour. It's relaxed, friendly and mouth-watering! From traditional fish and chips to more exotic chowders, and plenty of meat options too, it's a wonderful place to pass a couple of lunchtime hours.
If you feel like getting out of the city, half an hour away you'll find café 1908, by the ferry port that brings passengers from Port Chalmers to Dunedin and back again. With a cosy vibe, friendly service and outstanding food, we've popped in for lunch here on more than one occasion – and I can highly recommend the Blue Cod!
Dinner
There is a huge range of fare to choose from when you're trying to decide what to eat in Dunedin, but for a special dinner treat, you can't go wrong with a visit to Bacchus. Exquisite food, excellent service and some of the finest wines available to humanity! The building itself is incredible, dating back to the 1880s, and this place is great for meat lovers – check out the grills!
Etrusco at the Savoy is a top option for fans of Italian. We love this place for its wines as much as for its food (though the pizza and pasta are amazing). We also love it for the open fire in the winter, which makes it one of the cosiest evenings out in Dunedin.
Where to Stay in Dunedin
And Dunedin doesn't disappoint when it comes to places to stay either! Here are some of our tried and tested favourite accommodations in the city.
Hazel House. This 1900s villa is majestic, ornate and peaceful, as it is set in a quiet, yet central part of the city. Close to beaches, the Railway Station and the Chinese Gardens, it's a wonderful location and a very historic experience.
Scenic Hotel Dunedin. Set right in the heart of the city, this hotel has a contemporary feel and we love the original artworks that adorn its walls and spaces. As you might expect, there are great views to be had – especially at night when the lights of the city sparkle across the foothills.
The Argoed. Located in the suburb of Mornington, which is a lovely area full of useful amenities, he Argoed is a historic, homely and roomy place with its very own library. And what's more, it was the setting for several scenes in the 2002 film, Sylvia! Owners Bruce and Wendy are always really welcoming and generous in their hosting.
Leith Valley Touring Park. For something more family-oriented, you'll find plenty of motels and apartments in Dunedin, but we like the Leith Valley Touring Park. It's just 2km from the city centre and is set on the banks of the Leith stream with bush walks, native birds and glow-worms aplenty. A little haven offering camping, cabins, motel rooms and lots of fun facilities.
Here are some other great places to stay in Dunedin if you're on a budget.


Dunedin is one of the most underrated cities in New Zealand – and we have no idea why! It's got everything going for it but the visitors. Then again, perhaps that what makes that little bit more special!