No other place sums up the unique landscape and culture of New Zealand quite as well as Rotorua.
It is a proud centre point of Māori heritage, where you are welcomed by Māori tribes to experience and explore their culture. It is a geothermal paradise, studded with spas and hot pools that were millennia in the making. It is an adventurer's playground, with as many activities for adrenaline junkies as there are for hikers and bikers.
And this is all on top of the staple New Zealand features of awe-inspiring scenery and heart-warming hospitality.
If you're planning to head to Rotorua in the future, here are our choices of the best free things to do in Rotorua, fun family activities and things to do in Rotorua at night time.
Rotorua Must Do's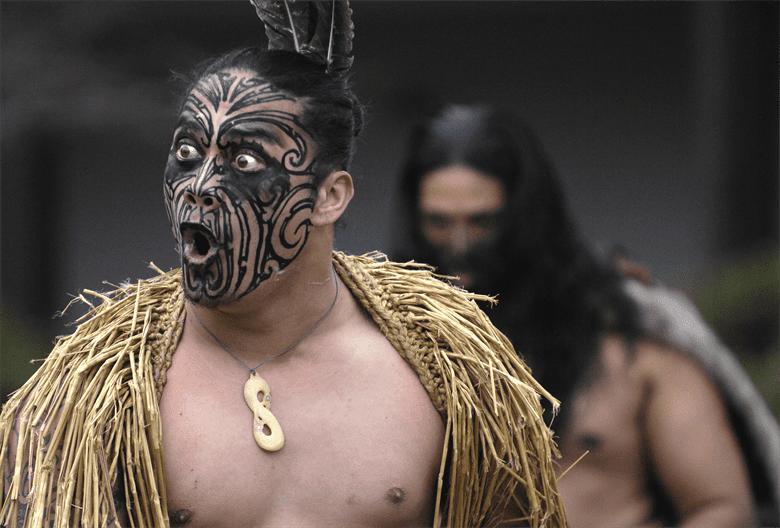 With such a range of activities available in the area, there's definitely a risk you could be overwhelmed by choice. Pick and mix from all the rest of our suggestions to create your perfect holiday, but here are a couple of things you absolutely can't miss on a trip to Rotorua.
1.      Take a soak in an all-natural spa
Rotorua is a hive of volcanic activity, liberally scattered with hot springs, thermal pools and spouting geysers. As well as providing stunning scenery for any outdoor adventures, these naturally heated pockets provide an opportunity in themselves. Sink yourself into a relaxing thermal pool that matches a tranquil activity with a beautiful backdrop. And it's all provided by nature – you don't get a more calming atmosphere than that!
2.      Appreciate Māori culture
If you're looking to learn more about New Zealand's indigenous people, Rotorua offers plenty of places to do it. For an award-winning introduction to the Māori culture, visit Tamaki Village, which was placed 7th on the TripAdvisor's Travellers Choice in 2018. Alternatively, head to Te Puia where you can learn about Māori culture AND the geothermal wonders of New Zealand all in one place.
3.      Raise your heart rate
New Zealand is something of a thrill seeker's dream. Rotorua continues this tradition by offering a whole heap of activities that will spike your adrenaline and speed up your heart. From tumbling around in an inflatable Zorb, to shooting down a 7ft waterfall in a raft, or speeding through 'The Squeeze' on a jet boat, there's all kind of ways you to turn your knuckles white.
Free Things to do in Rotorua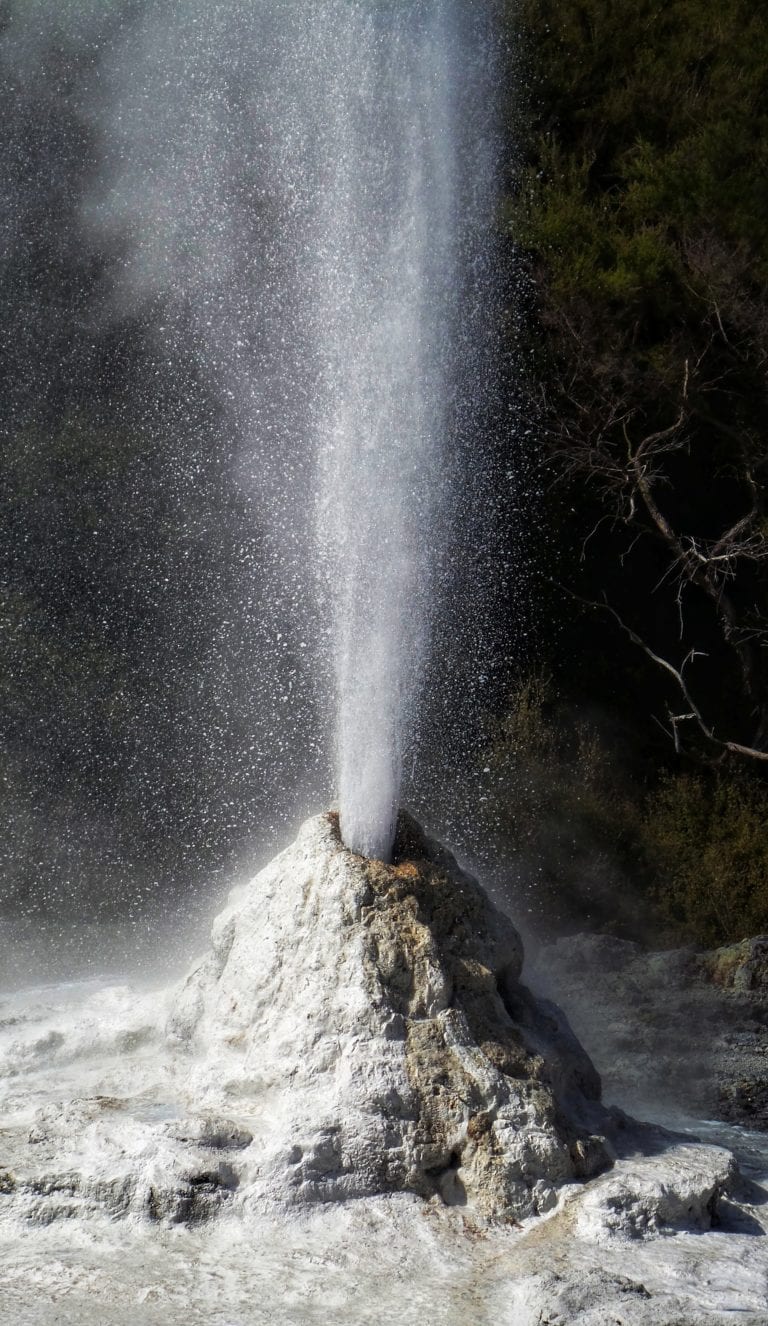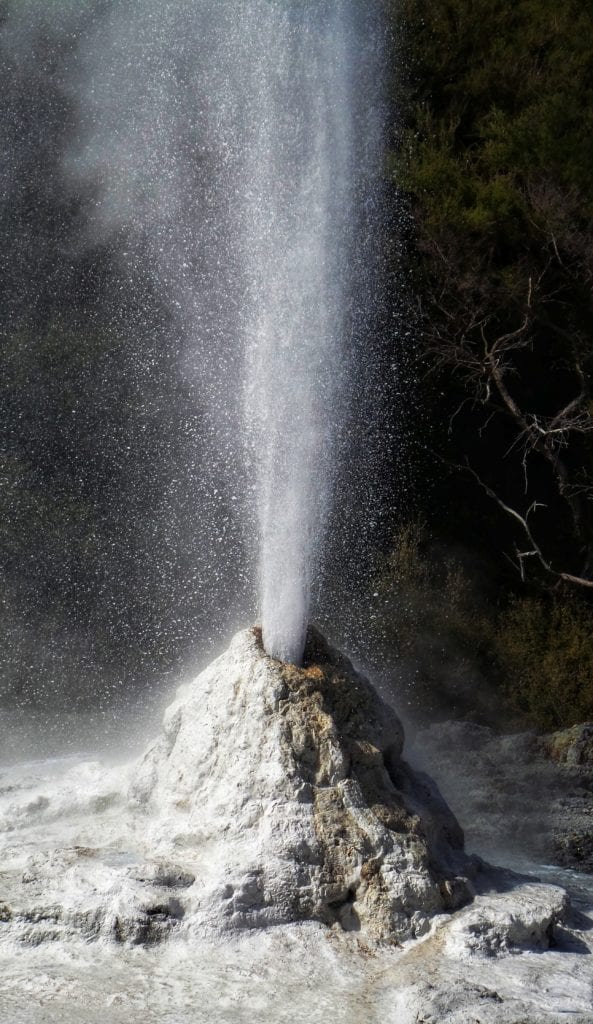 If you're looking for free activities to do in Rotorua, you're in luck. One of the most wonderful things about this area is the vast range of wallet-friendly activities it offers.
1.      Hot pools
As long as you're willing to wander off the beaten track, you can enjoy a soak surrounded by staggering scenery without even having to dip into your purse. Head to the beautiful Kerosene Creek in the South or continue a little further to find Wai-O-Tapu, also known as the Secret Bridge, for a more secluded dip.
2.      Visit Ohinemutu, Maori Village
If you're looking to learn more about the native New Zealanders, don't let a restricted budget put you off. Instead, take a trip to Ohinemutu, a living Maori village that welcomes respectful visitors.
Make sure to view the magnificent meeting house, Tamatekapua, which is still in use as the site of many important events. And visit the beautiful St Faith's church, who's external Tudor styling hides traditional Maori carvings and woven panels.
3.      Take a hike
If you like your views to take your breath from effort as well as beauty, a hike up Rainbow Mountain offers the perfect trip.
Or if you prefer your outdoor adventures more shaded, visit Whakarewarewa Forest. Consisting almost entirely of skyscraping Californian Coast Redwood, this forest is woven with walking and biking tracks. You're guaranteed to find an enjoyable walk, whatever your fitness level.
4.      Explore a geothermal park
If you don't want to stray too far from the city centre, then head to Kuirau Park. The volcanic activity of the area fills it with a distinct smell of sulphur that may take some getting used to, but you will be rewarded with an unmissable mix of gurgling mud, hot pools and so much steam.
Rotorua: Activities for Families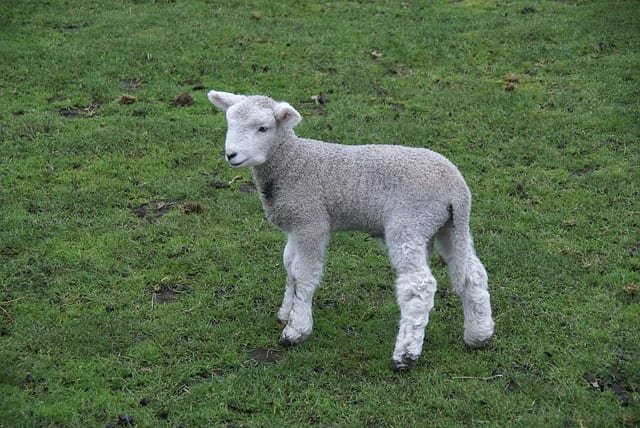 Just because you have little ones in tow, doesn't mean you lose out on things to do around Rotorua. No matter the size, or age range of your family, you'll find activities and trips to appeal to the whole bunch.
Wai-o-tapu showcases some of Rotura's best geothermal activity, offering steaming lakes, bubbling mud and even a world-famous geyser that erupts daily.
Best of all, the walks around the park are almost all accessible, even if your tiny human is still in a buggy.
2.      See the farm show at the Agrodome
For anyone interested in farming, agriculture or even just adorable animals, a visit to the Agrodome Farm is a must. With sheep shearing demonstrations, sheepdog displays, and 19 different breeds of sheep to see, there is a bit of a woolly bias to the Agrodome's daily shows.
If you prefer your animals a little cuter or fluffier, head to the Farmyard Nursery for a cuddle and a picture with an adorable baby animal.
3.      Splash around in the historic Blue Baths
As delightful as they are, many of the hot springs and spa pools around Rotorua come with a slight sheen of mud. If you want to keep your family clean while they soak themselves in naturally warmed water, head instead to the Blue Baths.
The pools here are filtered clear, but still naturally heated to a toasty 30 degrees, making them the perfect option for kids who already seem to spend their days splattered in mud.
Rotorua: Things to do at Night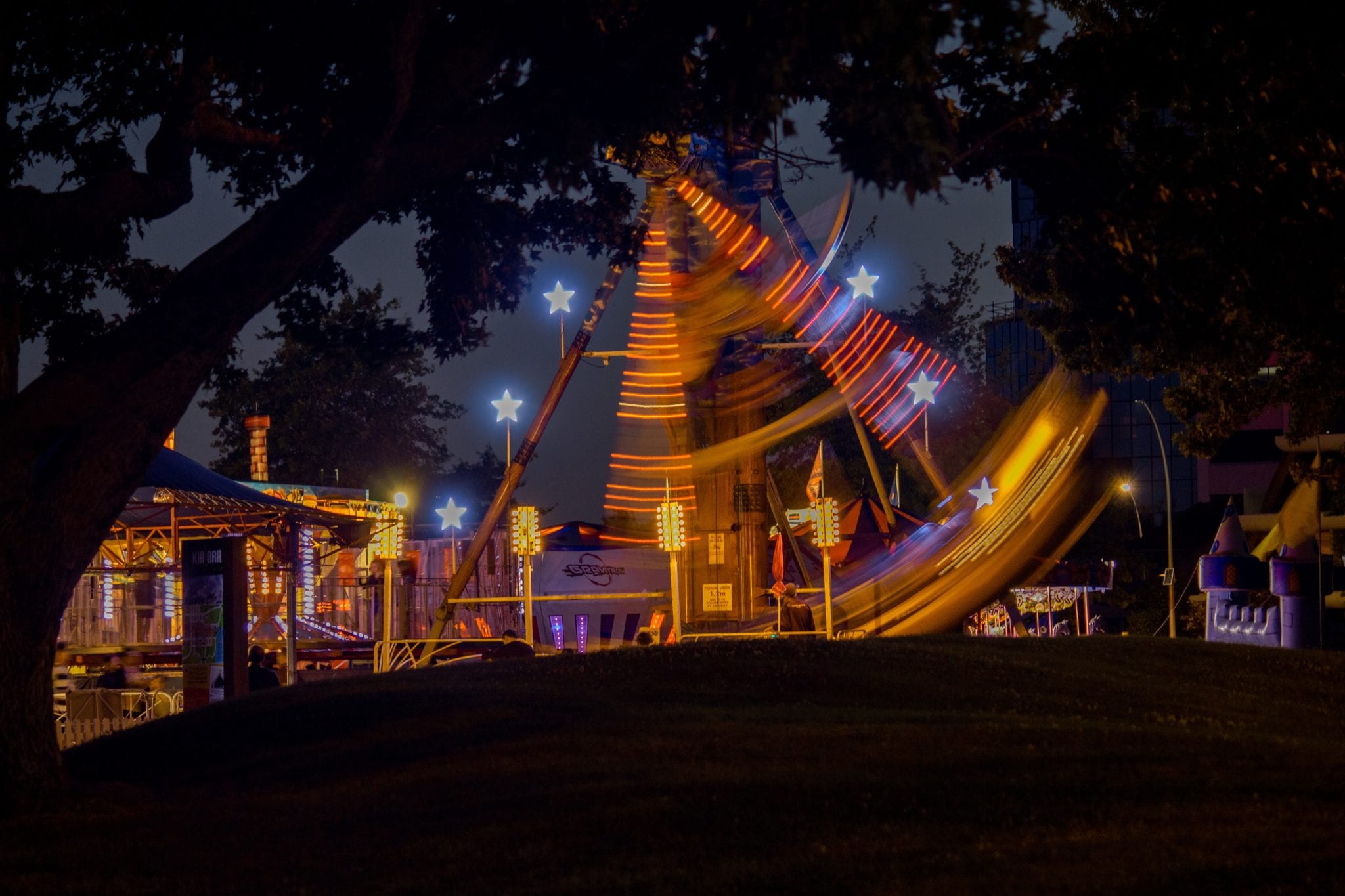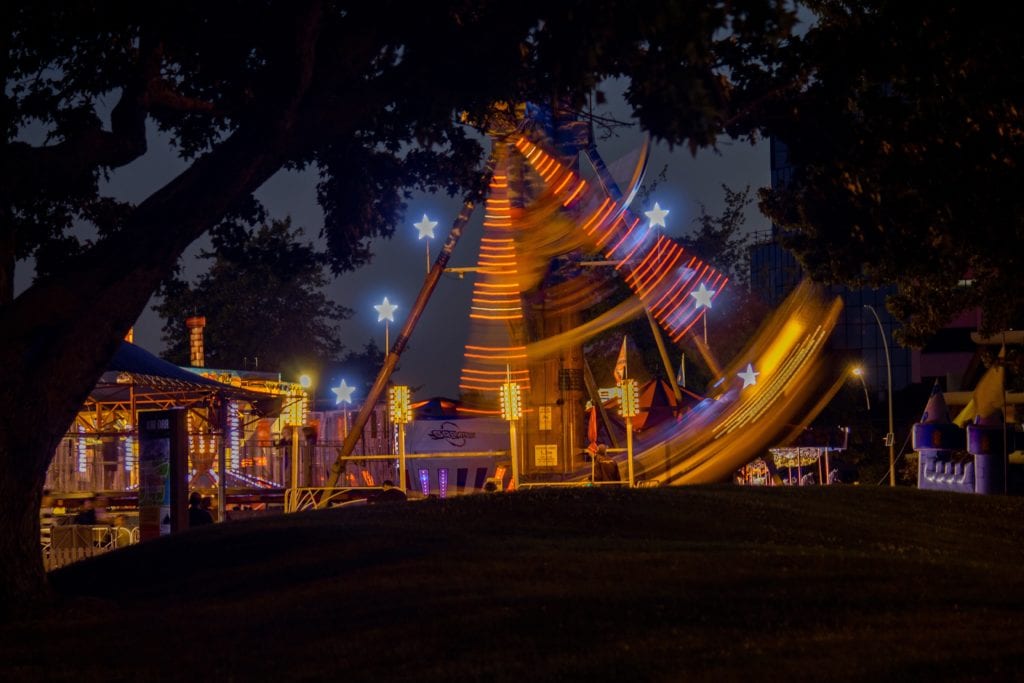 Even after the sun sets, Rotorua still has stacks to offer any intrepid traveller. Whether you're seeking something tasty, an awe-inspiring sight or the chance to stretch your legs in a completely unique surrounding, the fall of darkness puts no limits on your options.
1.      Stroll around the Redwood Treewalk
Extend your visit to Whakarewarewa Forest into the evening (or even just turn up after dark) to add a stunning new dimension to the Redwood Treewalk. A light installation by local artist David Trubridge sees the soaring trees studded with over 30 individual lanterns.
Wander across the boardwalk, illuminated by a collection of calming, cool colours that lend an extra layer of celestial beauty to the lush canopy.
2.      Scoff yourself silly at Rotorua Night Market
Undeniably, one of the best things to do in Rotura at night is to join the bustle of their famous night market at Tutanekai Street.
Stuffed to the seams with quality vendors, you'll easily find a treat suit every taste bud. There are cuisines from all across the world, but it's all cooked by local companies showing just how incredible the Rotorua food scene is.
3.      Gaze up at the stars
Any night sky above New Zealand offers a visual feast, but the Rotorua suburb of Ngongotaha is said to offer the best view across the whole of the South Island. Any truly avid stargazers can head to Skyline Rotorua, where their high powered telescopes offer glimpses across the whole galaxy.
Rotorua is one of New Zealand's most popular tourist hotspots and it is easy to see why. Its fascinating history shines brightly in its scenery and in its people, and with such a range of things to do, there's something to appeal to everyone.