While September in the UK marks the end of the summer sun, the first falling of the leaves and the arrival of the early signs of winter; September in New Zealand indicates the exact opposite! September in New Zealand heralds the end of the winter: the blossom blooms, the wildlife regains its joie-de-vive and flowers return to the landscape, bringing with them the promise of summer. In New Zealand, the season in September is spring. And we love it!
What's New Zealand Like in September?
Spring has sprung and daylight hours are getting longer (you can expect around 12 hours of daylight in September). But is it cold in New Zealand in September? Well, the New Zealand September weather forecast can be a little changeable. Some days will see temperatures soar up to the low twenties, while others will see the brief return of arctic winds and snowfall on the mountains. Whilst you won't feel the heat of summer quite yet, I always find spring noticeably warmer. Temperatures in the daytime are mild (late teens) and New Zealand rainfall in September is lower, dropping to about the same as it is in summer.
As usual, temperatures vary between the North and South islands, with the mercury on the cooler South ranging between -3°C and 22°C, and the North island seeing a slightly warmer 2°C – 23°C.
When it comes to weather conditions in the cities, contrary to much of the country (and verifiable from personal experience!) Queenstown tends to see more rain in spring than winter, but this is tempered by the average highs climbing up to 13°C (from 10°C the previous month). Auckland, which sees less fluctuation in temperature, nevertheless warms up a bit, with average highs hitting 16°C (up from 15°C in August), and the winter rainfall eases up.
We're often asked whether there is still snow in New Zealand in September, and the answer is yes! As September bridges the gap between winter and the warmer months, you'll still find snow around in early spring. The snow conditions in New Zealand in September, while certainly not as heavy as in winter, are still pretty good. We've always found plenty of skiing and snowboarding available at higher altitudes, although lower-level cross-country skiing becomes harder to find.
What To Do in New Zealand in September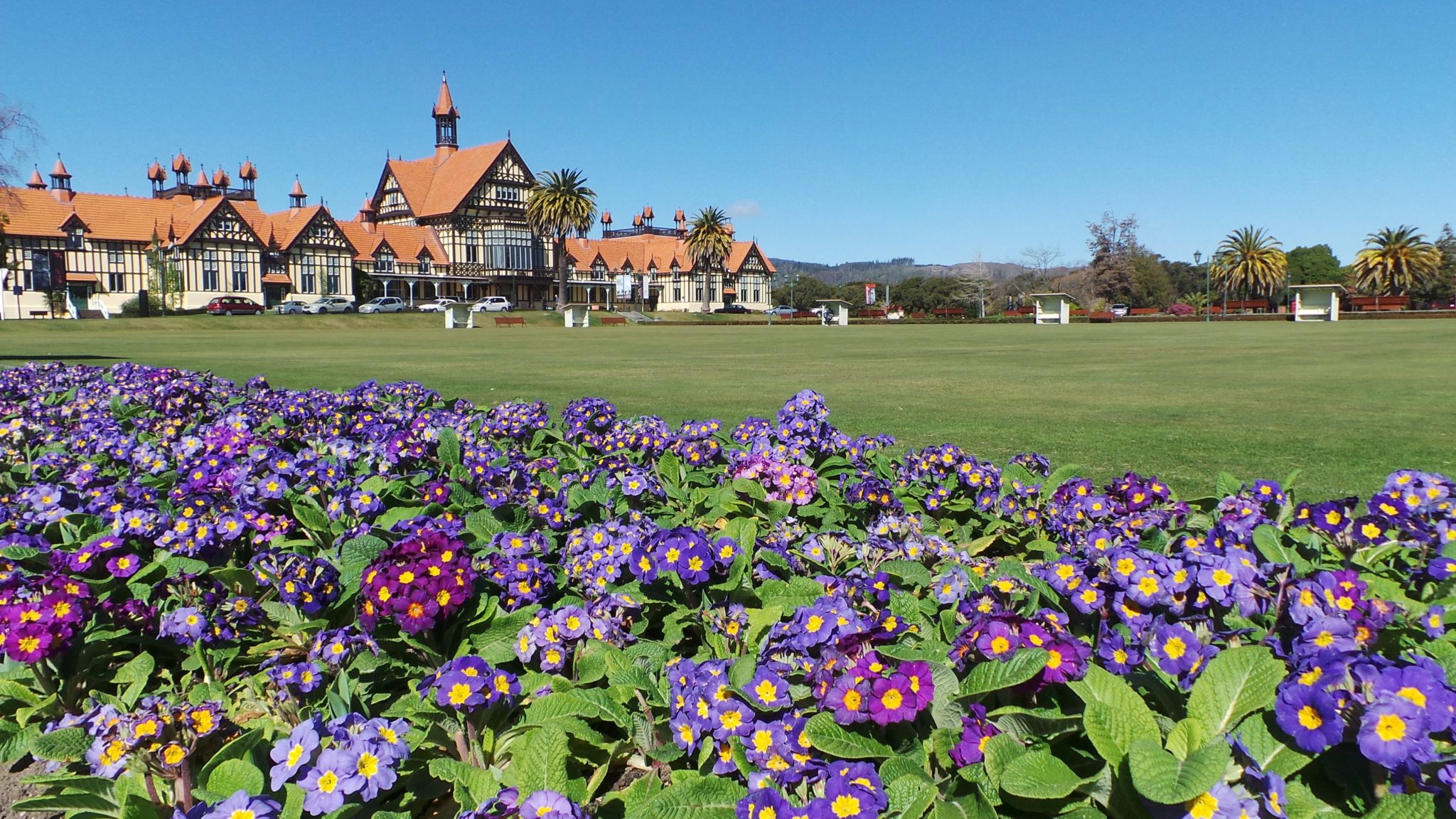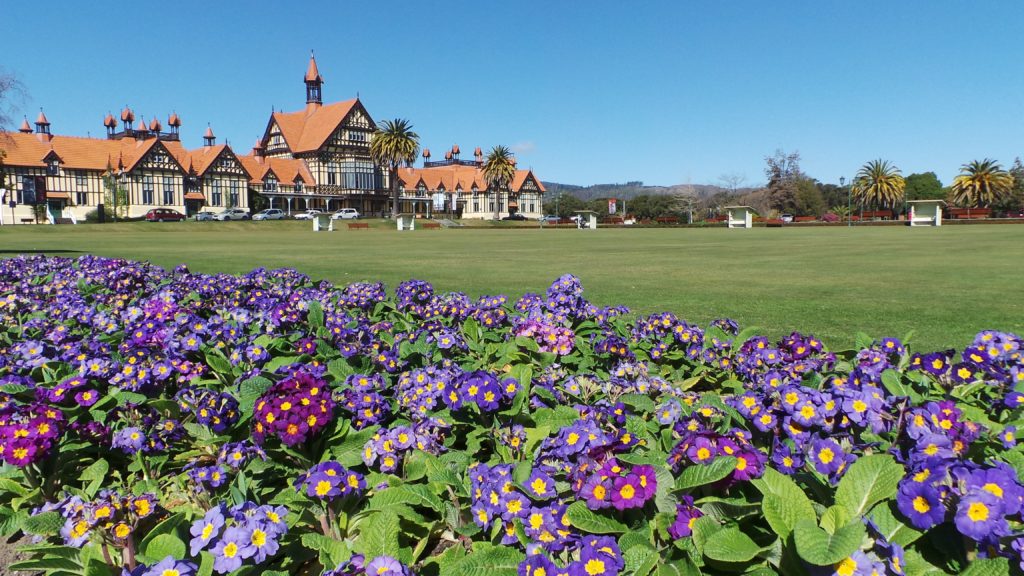 It's not just the flora and fauna that comes to life with the arrival of spring in New Zealand, you'll find that the range of activities, festivals, events and general life-affirming culture really explodes, leaving you wondering what to do first!
Here's a selection of some of our favourite things to do in New Zealand in September, following an informal straw poll taken in the office yesterday afternoon:
Celebrate the Beginning of Spring at Alexandra Blossom Festival
Take in the World of Wearable Art in Wellington
Sample Seafood Delights at the Whitianga Scallops Festival or the West Coast Whitebait Season
Check out Hastings' Blossom Parade (we know, two blossom festivals, but there's a lot of it about at this time of year!)
Just get out and about and frolic amongst with the joys of spring!
Alexandra Blossom Festival
Alexandra, on the South Island not far from Queenstown, is a beautiful place renowned for its production of summer fruits and wool. Each September Alexandra holds a festival to celebrate its contribution to these industries, but over the 60 years it's been held, it has grown into something much more than just plums and pullovers. Today, the Blossom Festival offers music, comedy, car shows, processions, garden tours and even freestyle motocross! Last year over 15,000 folk took part in this festival, and as a visitor myself in the past, I can heartily recommend it as a wonderful way to usher in spring.
World of Wearable Art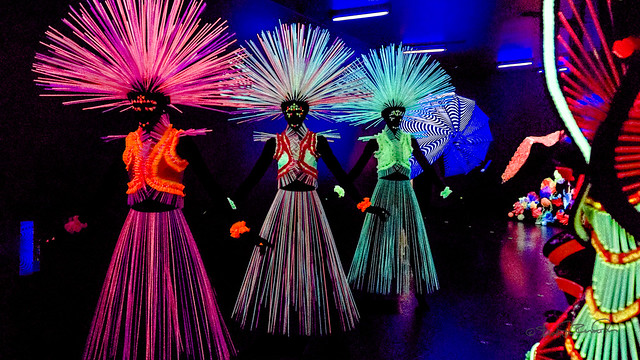 Wellington hosts some of New Zealand's most exciting and unusual events, and September is no different. The World of Wearable Art (or WOW) is an international design competition, theatrical show and spectacular visual feast of contemporary artistic clothing. A fairy-tale castle worn as a dress, futuristic alien fashion and a zebra amoeba are just a few of our own personal favourites in a basically indescribable collection (check out the website and you'll get the picture). This show is a truly magical and unique experience and it might just change the way you see clothes forever!
Whitianga Scallops Festival & West Coast Whitebait Season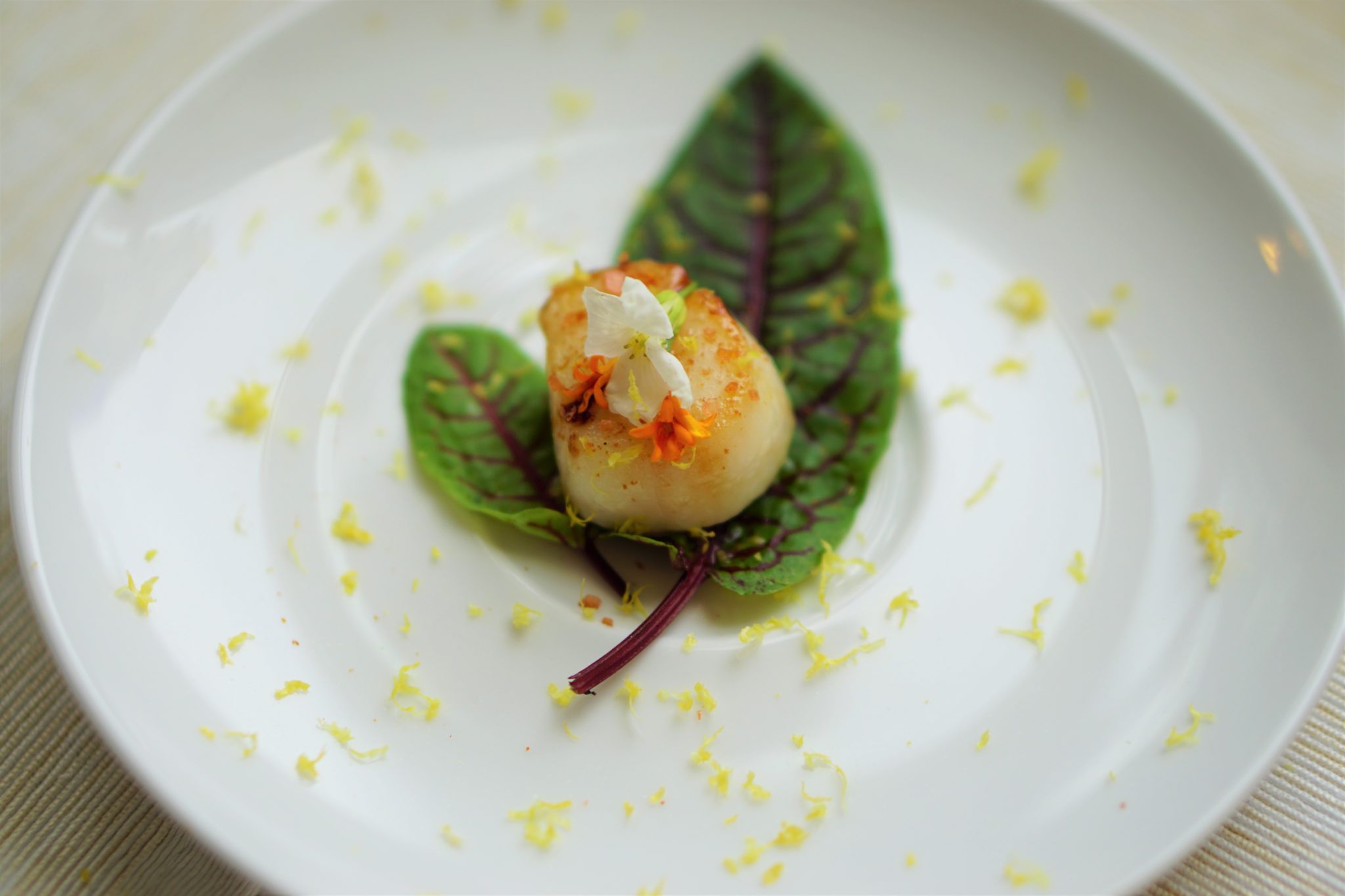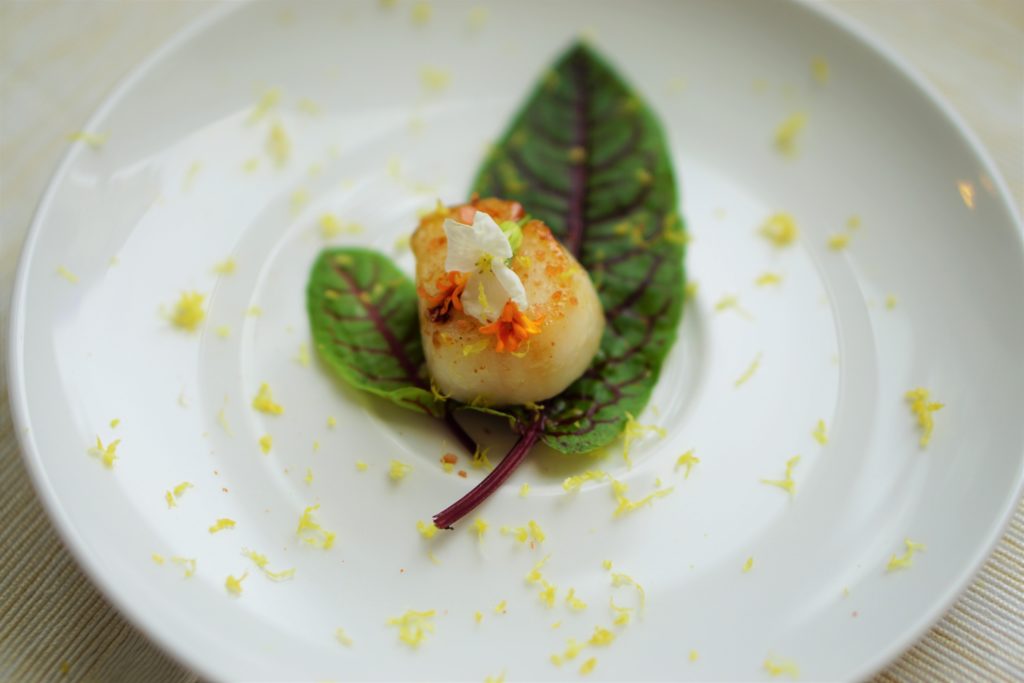 Photo by Augustine Fou on Unsplash
As a lover of seafood, I'm keenly aware that the freshness and creativity of the cuisine produced by island cultures is always a little bit special. But never was this truer than in Whitianga and on the West Coast. The scallops in Whitianga are simply the best I've ever tasted, and the event also features community groups, arts and crafts. It sells out every year, so book early! The West Coast Whitebait Season offers similar culinary delights, with the whitebait (juvenile forms of the Galaxiidae fish family) heading upriver from the beginning of September (you can even try and catch some yourself!) If you'd rather let someone else do the work, cafes and restaurants begin offering their delicious whitebait dishes at this time of year – definitely not to be missed!
 Hastings Blossom Parade
Since 1950, the arrival of September has been observed in Hastings with their Blossom Parade when the place jumps into a celebration of springtime with floats rolling out through the streets, markets and performances throughout the day. It may not be as famous as some of the other activities on our list, but here at Silver Fern, we love this little festival and some of us have spent many a September day partying amongst the Hastings blossom.
Just Get Out and About!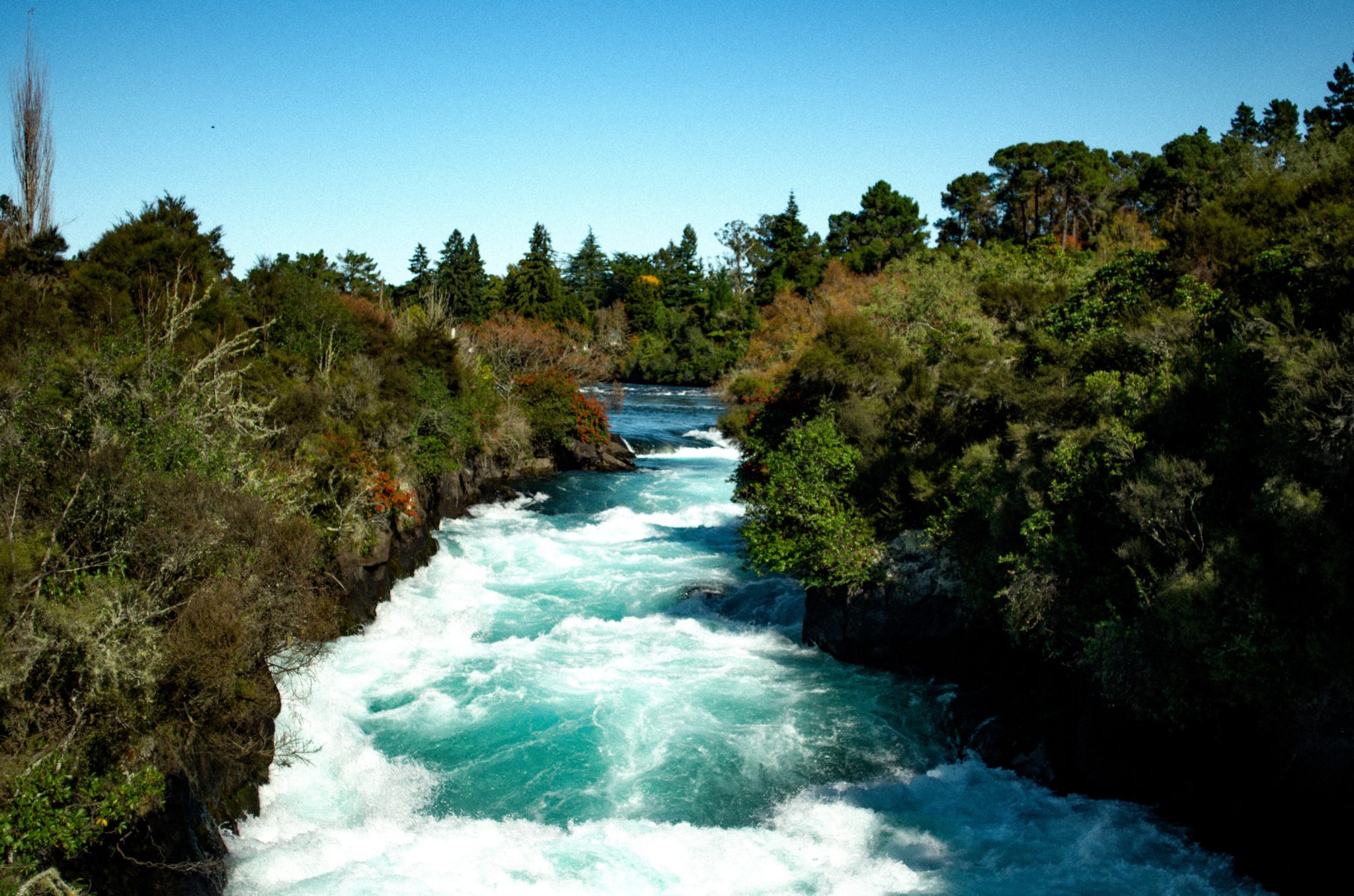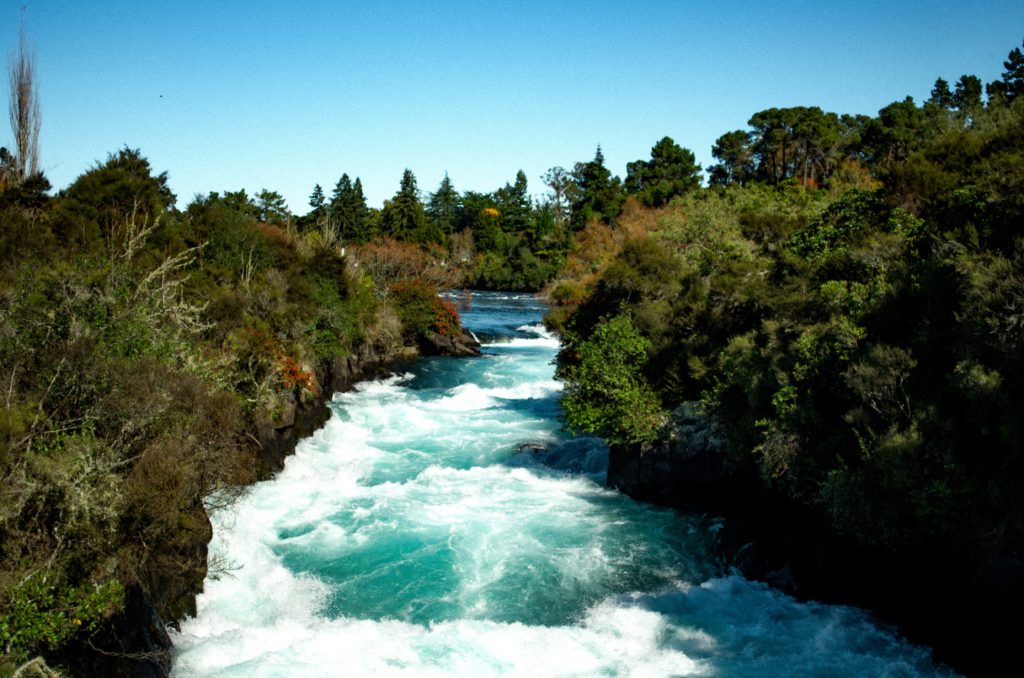 Photo by Antony PANG on Unsplash
Getting out and about in New Zealand in September is a great idea. The ski fields are still open (good weather AND good slopes?!), the snow melts mean the rivers are full and perfect for white water rafting and boat rides. And then there's the wildlife! Birds and marine mammals are at their most active in spring, so we say why not just get out there and watch the display?
What To Pack for New Zealand in September
Knowing what to pack for New Zealand in September can be a little tricky, as the transition from winter to spring can present us with four seasons in a single day! However, things are warming up, so I tend to pack slightly in favour of the warmer weather, with a few emergency woollies to fend of the odd arctic wind. Here's my suggestion of what not to forget when you're packing for New Zealand in September (beyond the usual staples like underwear, socks and sunnies):
A rain jacket. Always a rain jacket. And preferably one with wind protection.
A fleece for general cosiness
Cardigans or tank tops make great multi-season solutions
A couple of long sleeve tops (make one a smart shirt or blouse for nights out)
Lightweight scarf, hat and gloves
Comfortable walking boots (plus one pair of smarter shoes)
Swimming suit and travel towel
Quick-dry trousers (loved these!)
Do remember though, that New Zealand is set up for both rural and urban environments, as it is the perfect mix of both (and oh, we love it so!), which means you'll be able to find extra layers, adventure gear, glam urban wear, hiking and camping equipment galore while you're out there. And it's probably cheaper than you can get it at home!
September is a wonderful time to visit New Zealand. Blossom abounds, flowers bloom and the country livens up. Plus you still get the best of the winter activities in a much more hospitable climate. We love it, and we'd love to tell you more about our experiences there at this time, so don't hesitate to drop us a line if you'd like to discuss your very own trip to New Zealand as spring bursts into life.