If you're unsure about travelling to New Zealand in autumn, read on to learn more about why you should seriously consider planning your trip to coincide with this rewarding season.
When is autumn in New Zealand? What can I expect?
Autumn in New Zealand is from March to May, and late autumn is thought of as "shoulder season" by many tourism operators. You'll find that prices may start to drop and there are fewer people around than the peak summer season. 
What is the weather like on North Island?

March will feel very similar to February's summer, with just a couple of degrees difference on North Island compared to South Island. Traditionally, April's days are more settled than at other times of year (less chance of April Showers!), with cool, crisp mornings giving way to warm days.  
Is the South Island climate the same?

Towards the end of May, as the weeks continue towards winter, it will certainly feel chillier throughout the day on the South Island. Though, winds should remain light and even in the coldest months of the year, snow rarely falls below mountain level.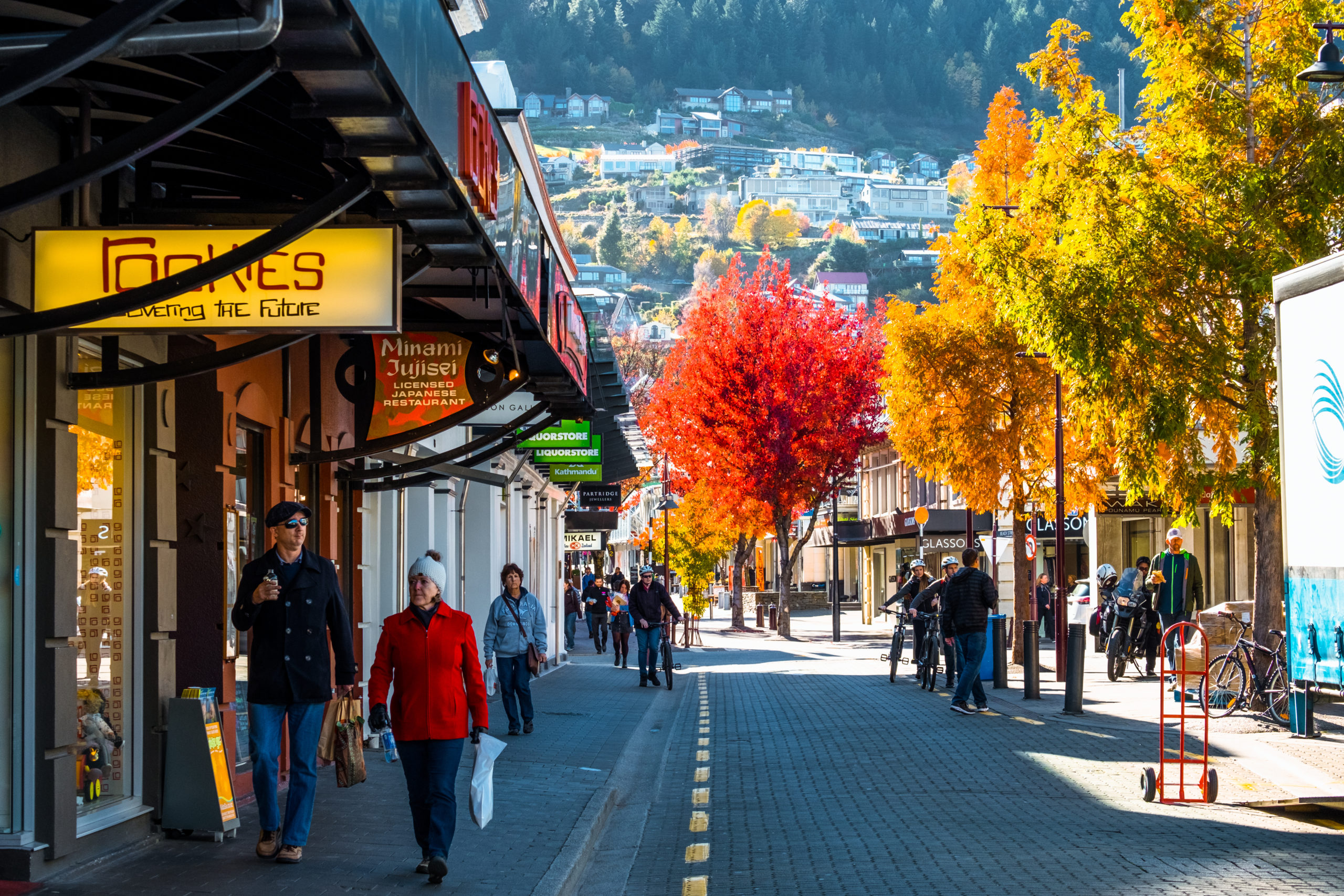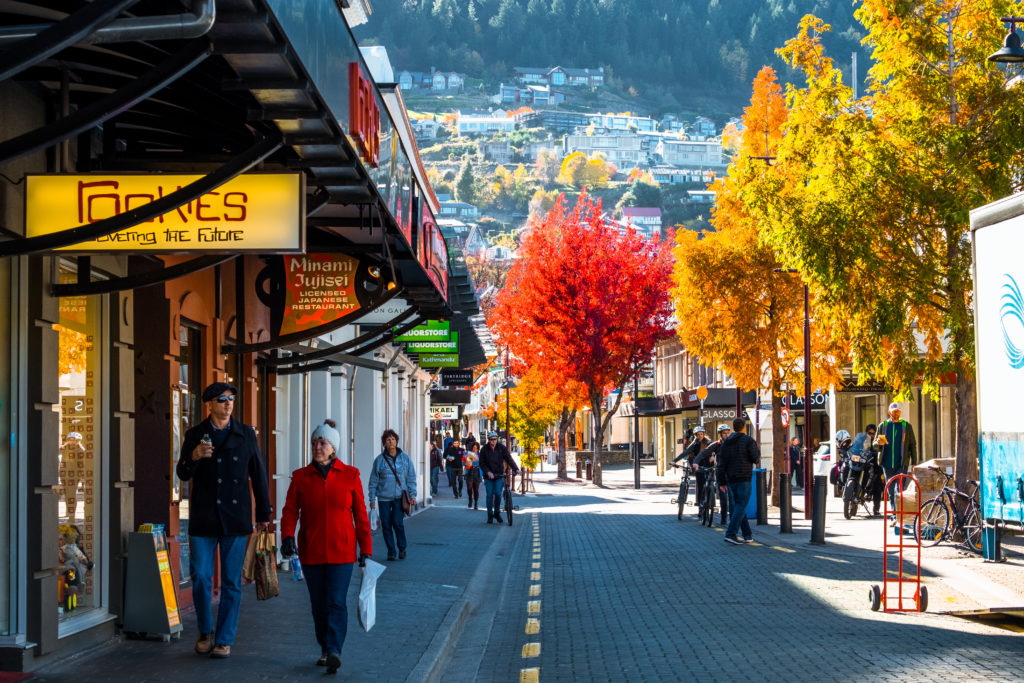 What is there to do in New Zealand in autumn?
The short ski season in New Zealand is restricted to a couple of months over winter, and isolated to a few resorts, but there are plenty of other activities on offer if you're visiting in autumn!
Water-based Activities
Cruises to Milford and Doubtful Sounds run throughout the year. Although, if you're intending to take an overnight cruise, you should plan your New Zealand holiday to visit Fiordland before the end of April, as overnight trips are less frequent through May.
Waters are usually calm this time of year, so great conditions to kayak the famous Split Apple Rock in Abel Tasman National Park.  
Wildlife Trips
If you're planning on bird watching whilst you're in New Zealand, the Tiritiri Matangi ferry runs throughout the autumn for the opportunity to spot endemic birds. 
March is one of the best times of year to visit the Miranda Shorebird Centre in the Coromandel, with plenty of activity as the visiting species prepare to leave, whilst natives remain until June. 
At the Manawatu Estuary near Palmerston North, the annual "Farewell to the Birds" event in March sees off the birds departing for warmer climes. 
Landscape Photography and Painting
For any budding photographers and artists, autumn is a fantastic time of year to capture the scenery with its spread of colours. Made even better by having fewer people around to get in the way of your frame!  
If you travel in May, you're more likely to see dustings of snow on the mountains – a perfect contrast to the colourful leaves, blue skies and glittering lakes!  
The shorter days mean you don't have to get up as early for those colour-filled sunrises, or to stay up as late to capture the stars at the Aoraki MacKenzie International Dark Sky Reserve.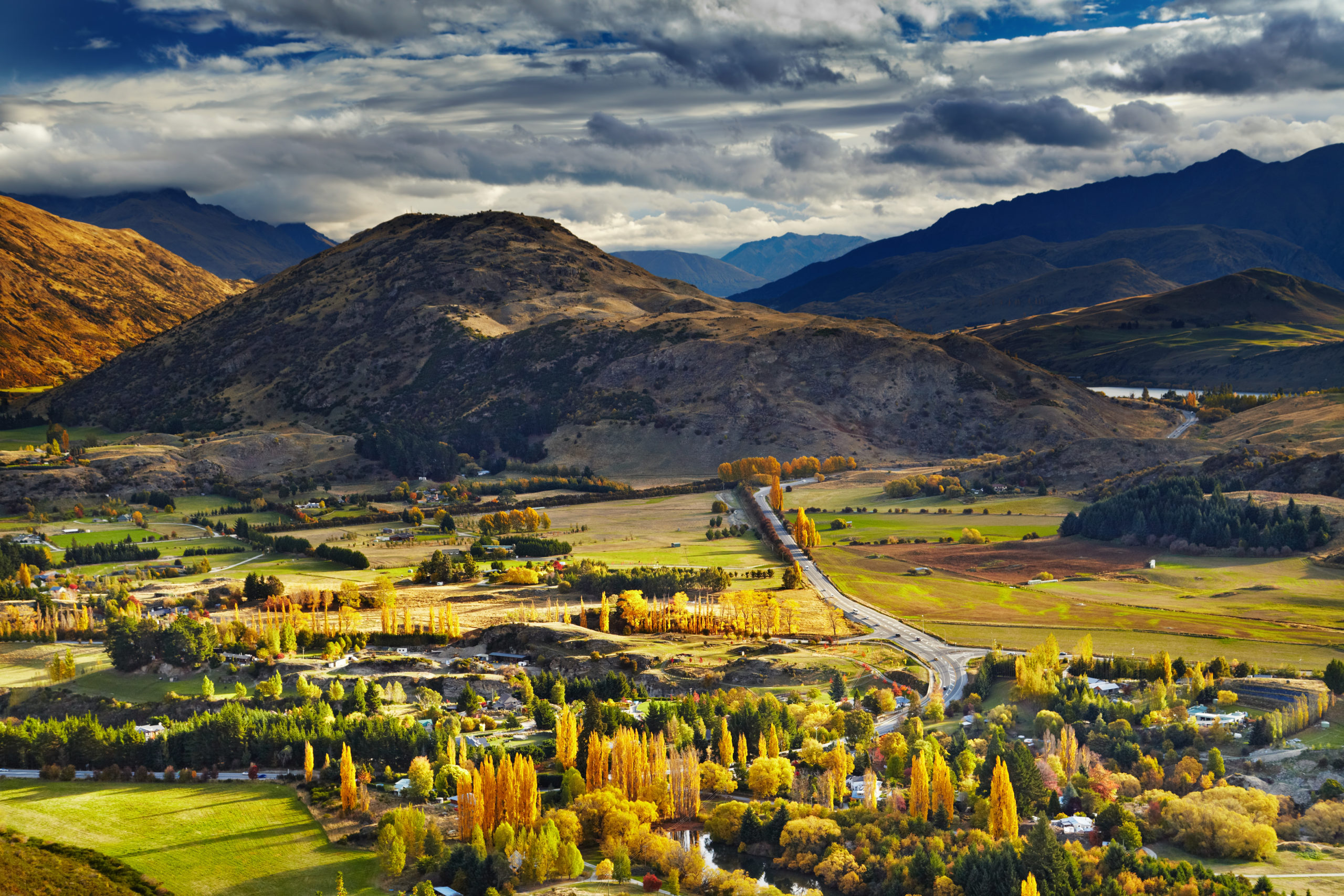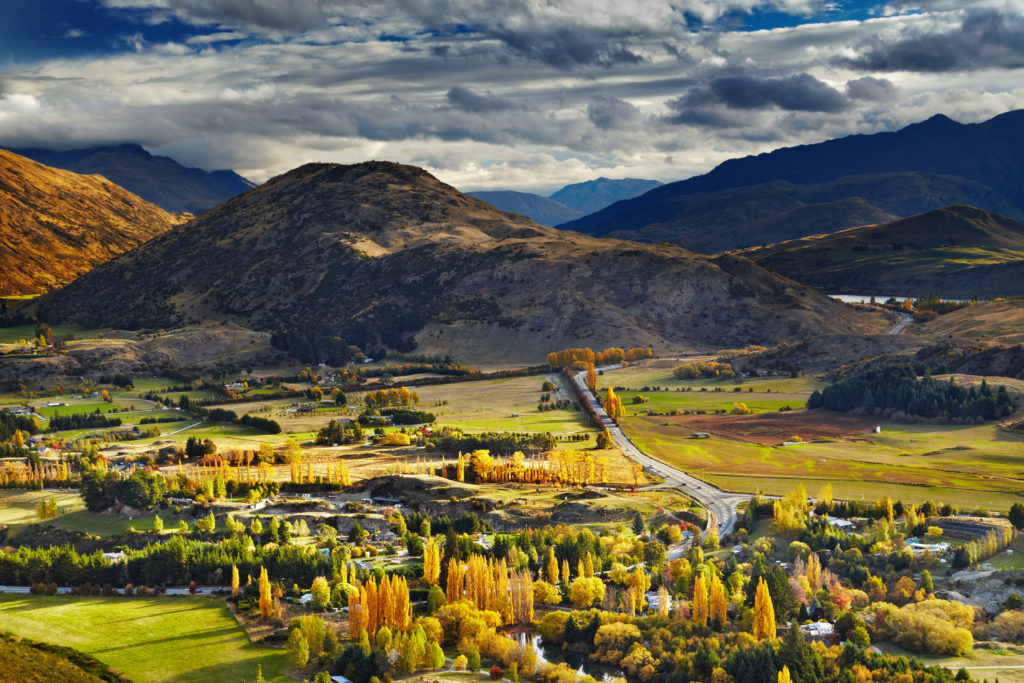 Walking and Cycling
One of the best things to do in New Zealand in autumn is to go "tramping" in the Great Outdoors! The lower temperatures of autumn are preferable to the height of summer, which can be too hot for some. The Queen Charlotte Track is just lovely at this time of year, and it's handily located for the Marlborough wine area to recover afterwards.
As there are often lighter winds at this time of year, it's a great time to hire an electric bike and tackle the Queenstown Trail – one of the "Great Rides" on New Zealand's National Cycle Trail. 
For those wishing to undertake the multi-day Routeburn or Milford Tracks, there are guided trips available until April. 
Food and Wine
Autumn is harvest time. Not only for the wineries, but olives are picked fresh from the groves around Marlborough, Waiheke, Napier and Otago, too. Smaller producers will often display them on road-side stalls with honesty boxes for payment.
Visitors to Hokitika are treated to one of NZ's most weird and wonderful festivals as the Wildfoods Festival takes place in March.
For those who'd like to take in a New Zealand foodie festival, but without the witchetty grubs, Bluff Oyster Festival occurs in May. Though, you'll need to book early to nab some of these local delicacies, as tickets sell quickly.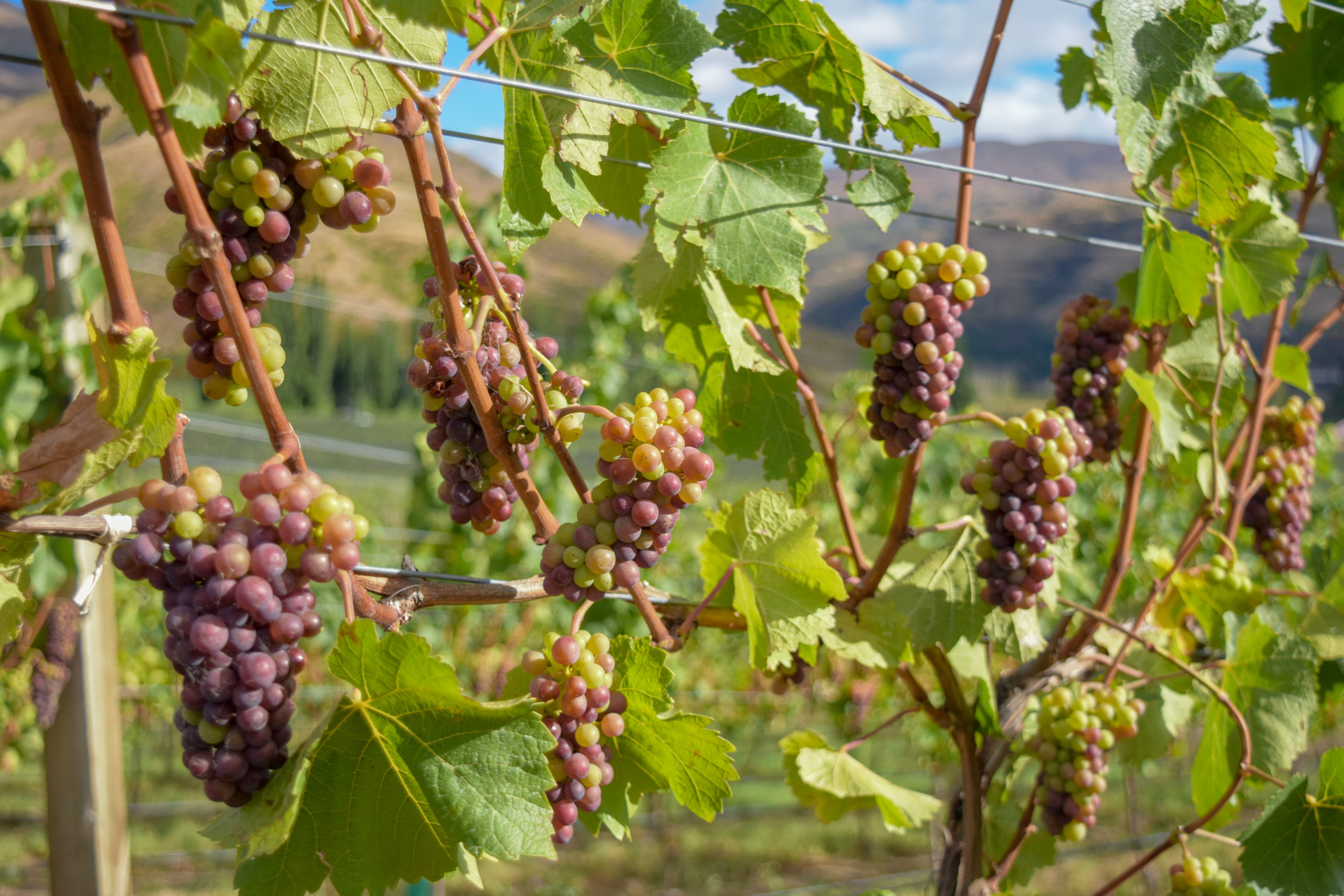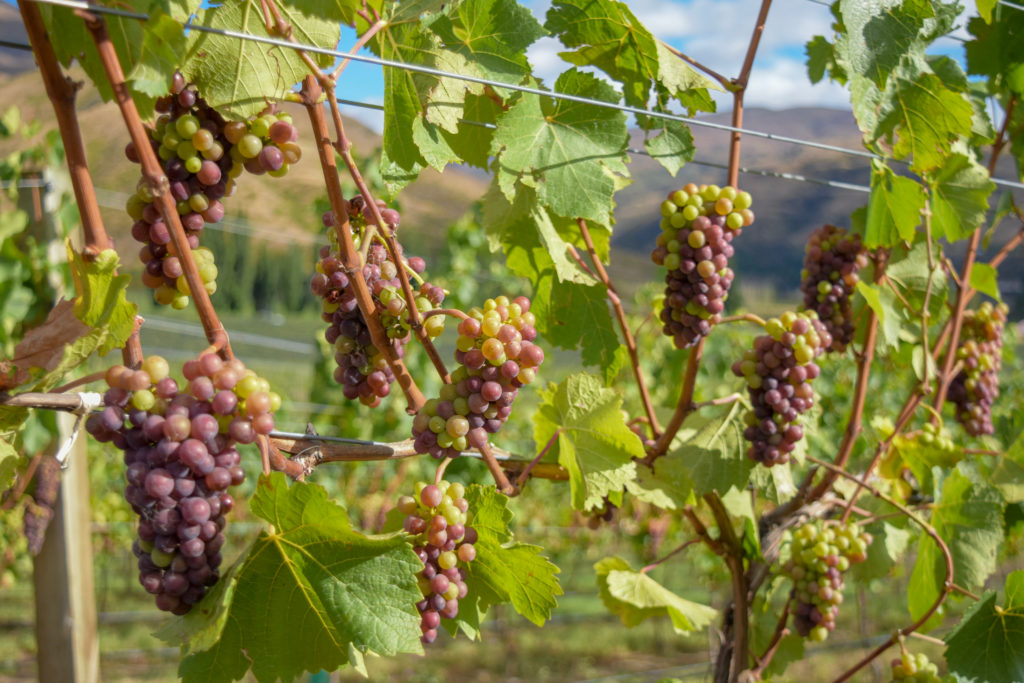 What about other autumn festivals?
Autumn is an excellent time to catch a festival in New Zealand. Regardless of whether you're travelling with extended family or friends, or with a group of different ages, it will be easy to find something to suit everyone. 
For a sight like no other, Balloons over Waikato releases a sea of hot air balloons over the pastoral Waikato plains and is an amazing spectacle.
For fans of horse racing, or simply getting dressed up in their finery, Auckland Cup in March is unmissable. This is one of the few times it's appropriate to dress formally whilst in New Zealand!
Riverton on South Island is little-visited by international tourists but a locally loved holiday spot. They keep things traditional for their harvest festival, with plenty of home-grown veg and a barn dance.
Arrowtown Festival is also very popular, with the colours particularly vibrant here around the well-known Millbrook Golf Course.  
Where else can I see the autumn colours in New Zealand?
The wineries of Hawke's Bay on North Island, are a fantastic place to catch some of the red, orange and golden yellow hues from the deciduous vines, and there are opportunities to tour the vineyards to learn more about the harvesting process as it happens.
For formal garden fans, Hamilton Gardens, not far from Hobbiton, is a particularly beautiful spot in the autumn, with reflections of the maple trees in the pond of the Japanese garden.
Otago on the South Island, however, is the jewel in New Zealand's autumn crown.  Not only Arrowtown, but also Queenstown and Wanaka are justly celebrated for their patchwork of vivid colours amidst the spectacular scenery. The wineries here are especially well-known for their pinot noirs.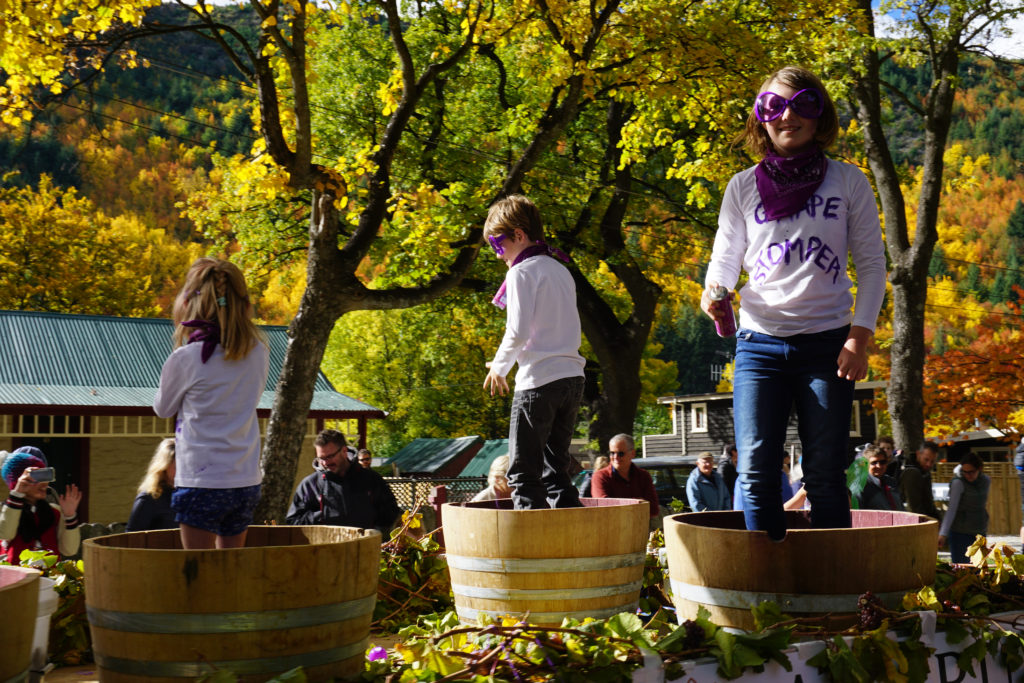 Getting There and Stopovers
Our travellers often choose to combine their trip to New Zealand with a short break in the journey en route. April/May is one of the best times of year to combine a trip to New Zealand with the Cook Islands in terms of favourable weather conditions at both destinations, and fewer crowds.
Singapore is often described as a year-round destination. Travelling in March/April means you're less likely to be affected by the fierce humidity it can be known for at other times of the year, too. 
Airfares in April and May tend to be discounted compared to the summer fares, as they are considered "off-peak". 
What should I wear?
We'd recommend packing good walking boots as well as wet weather gear, and most importantly, dressing in warm tops that you can layer up on. You'll still need your sunglasses, and if you're planning on doing any hiking at higher levels around Wanaka and Queenstown you may wish to take a warm hat and thicker coat.
Anything else I need to know about autumn in New Zealand?
Travelling to New Zealand in autumn means cheaper rates and fewer people, so more opportunity to experience some freedom in those wild open spaces! 
Queenstown, Wanaka, and Tongariro National Park will start to get busy with skiers in June/July, so if you've always wanted to tick those areas of New Zealand off your bucket list, autumn is an excellent time to travel. It's well worth planning an extended stay if your schedule allows it, to really get off the beaten track and appreciate all that New Zealand has to offer.
—————————————
The best way to travel to New Zealand in autumn is to discuss a tailor-made trip with Silver Fern Holidays. Get in touch now to book your New Zealand holiday and enjoy some early booking perks.