The Duke and Duchess of Sussex – Harry and Meghan – enjoyed a whistle-stop tour of Australia (attending the Invictus Games), the Pacific islands and New Zealand at the end of October 2018. On landing, they were welcomed by Prime Minister Jacinda Ardern, who was just back from maternity leave, having given birth to her first child in June, so the Royal baby announcement gave them all plenty to talk about.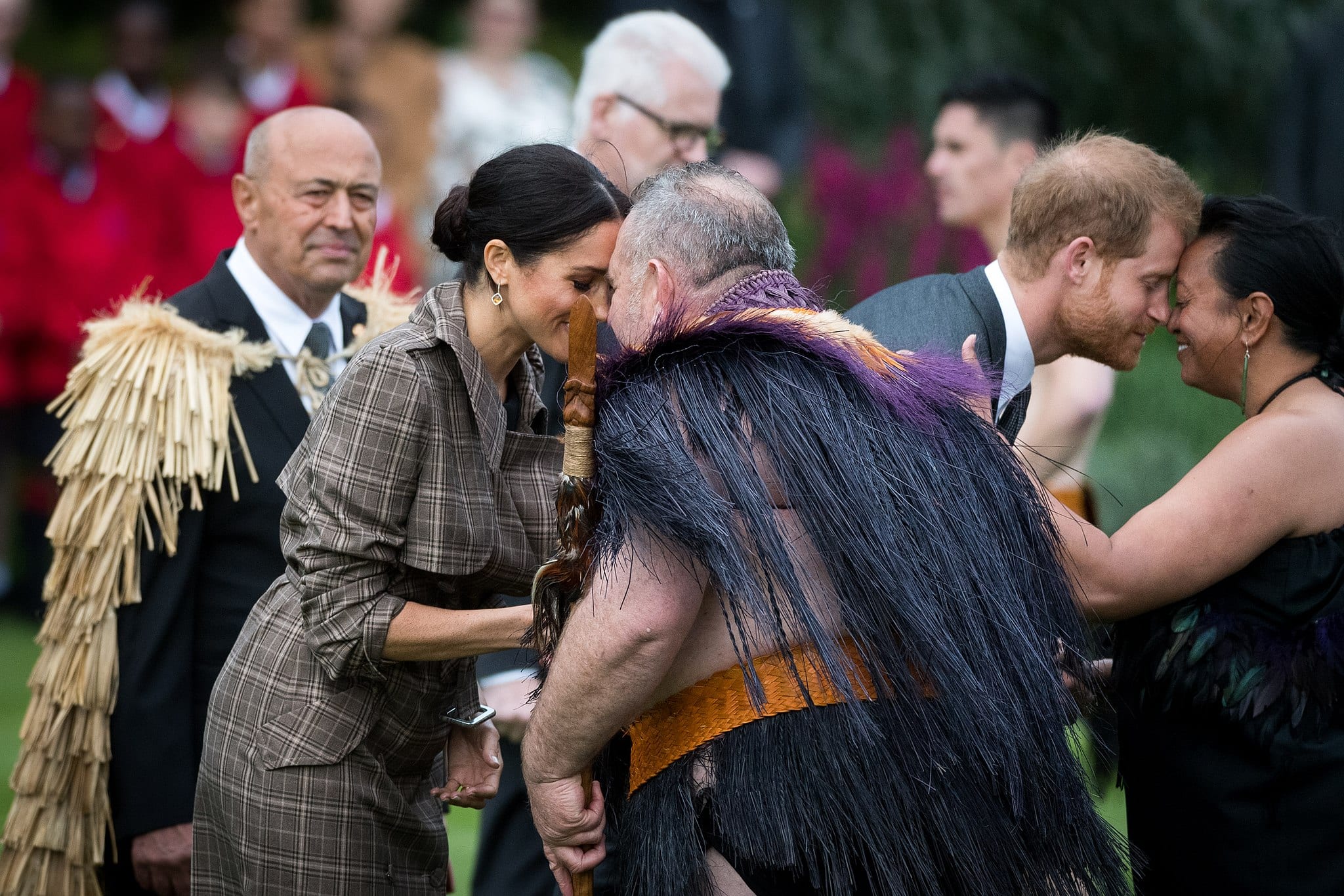 What was Harry and Meghan's New Zealand itinerary?
Harry and Meghan flew into Wellington on 28 October 2018. We love Wellington, sometimes called Wellywood thanks to the booming film industry that has developed since Sir Peter Jackson stunned the world with his Lord of the Rings trilogy. Wellington was also described as 'the coolest little capital in the world' by Lonely Planet readers a few years ago, and in our opinion it is 'cooler' than ever. Wellington is also pretty windy, and you're very likely to experience the weather of all four seasons in one day while you're exploring.
Soon after arriving, the Royal couple received a traditional Maori greeting (powhiri), and the challenge of a haka, culminating with the hongi, the gentle nose and forehead press – which represents friends exchanging the breath of life. Both Harry and Meghan are old hands at this, having visited New Zealand in the past (separately). They laid a wreath at the war memorial, and celebrated 125 years of women's suffrage in New Zealand at a banquet.
A day trip to Abel Tasman National Park!
Prince Harry and Meghan also took a quick flight to 'the top of the South'. To be fair, they were on a tight timescale but we prefer the Interislander ferry because its route through the Marlborough Sounds is one of the most beautiful ferry journeys in the world. During their day trip, the Royal couple took a hike with a ranger to understand the challenge of protecting this pristine wilderness. Abel Tasman National Park is one of our favourite areas and features in 'Mount Cook Lily' our small group tour of South Island. The best way to explore the most beautiful bays is by boat and then on foot – in fact there are some settlements that cannot be reached by road.
Then it was on to Auckland where they attended a dinner at the impressive city museum. It's official name is somewhat forbidding: the Auckland War Memorial Museum, but its collections major on bringing the culture of the Pacific, particularly the Maori people, to life and it does this spectacularly well. It's also set in a great spot, the Auckland Domain, the city's oldest public park, in Parnell 'village'.
Harry and Meghan's final stop on their New Zealand itinerary was Rotorua, where they called in at a Kiwi conservation project at Rainbow Springs Nature Park, and named two of the endangered flightless birds. Then the Royal couple visited the excellent Redwoods Tree Walk where an elevated walkway lets you get up close and personal with these giants which are over 100 years old. It is great fun, especially at night when the trees are lit up, so we recommend it as an evening activity during your time in Rotorua.
What's the best itinerary for seeing North Island?
The Royal couple would be the first to admit that four days in New Zealand was a scheduling nightmare! We usually suggest at least three weeks to visit this fabulous country. But if you're on a tight schedule our Koromiko escorted tour of North Island has the perfect balance of must-see cities – Auckland, Rotorua and Wellington – plus the Bay of Islands, the Coromandel Peninsula and Hawke's Bay to create a really immersive experience.