Paul here with part two of my "first time visitors guide to New Zealand" where I discover the beautiful Bay of Islands. Catch up on the first part of my trip in Auckland, here.
Driving in New Zealand is a great way of seeing the country.  I felt an immense sense of freedom in driving into the unknown and discovering new places.  If the truth be told I am not really a fan of driving, but whilst in New Zealand I decided that I would do the North Island as the self-drive part of my holiday.  The roads in and around Auckland are as you would expect in a large city quite busy.  But once you get away from Auckland, it is a country that is a pleasure to drive in and at many times during your journey it will seem like you have the roads to yourself.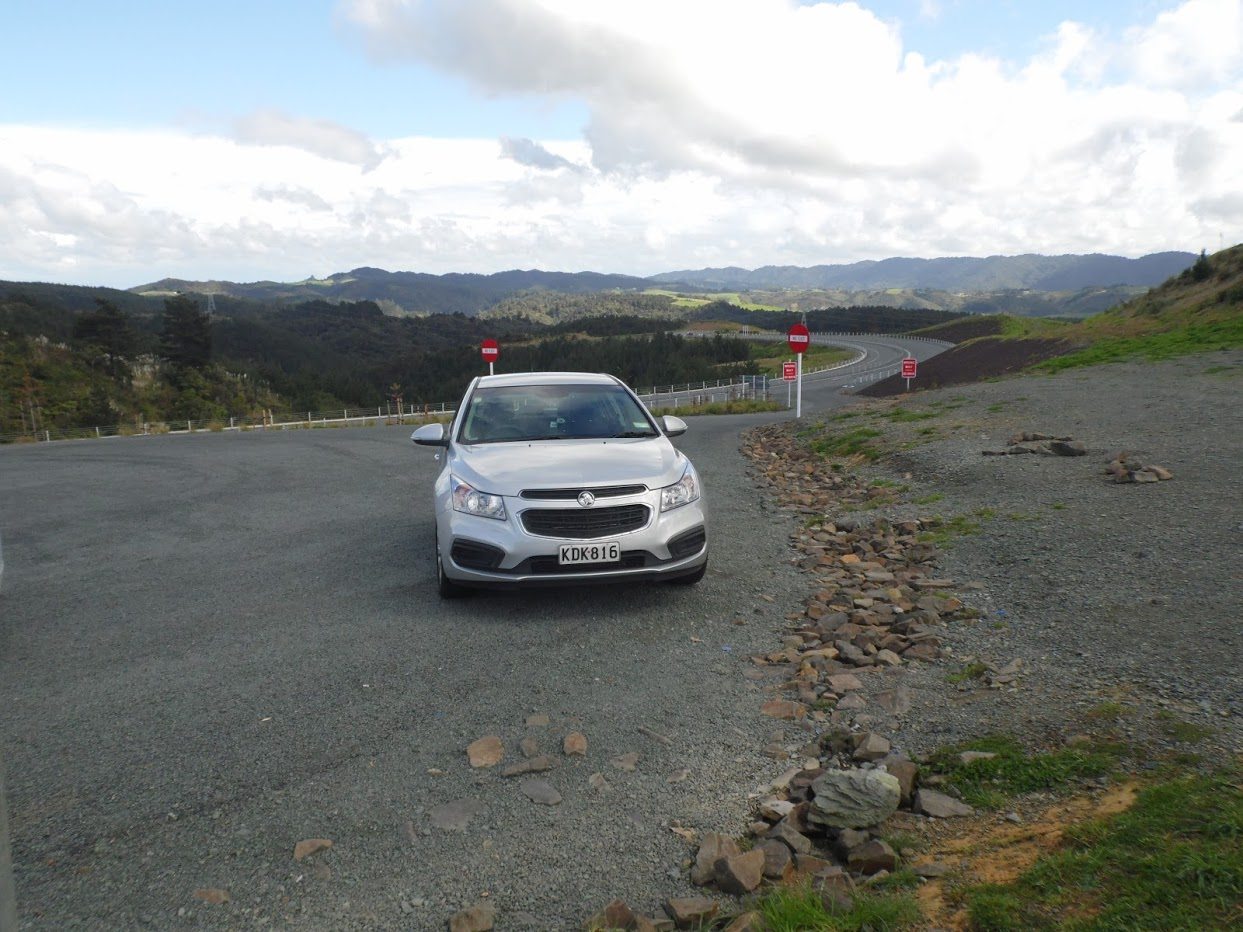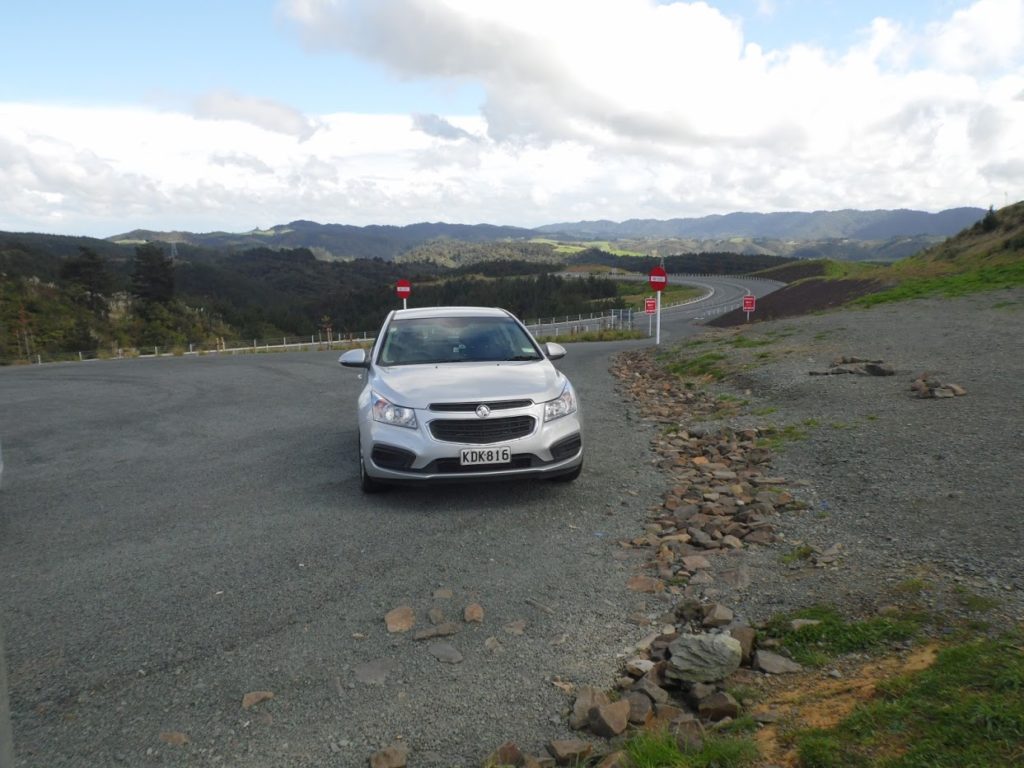 I picked up my car from downtown Auckland which was a short taxi ride from my hotel.  Most of the cars in New Zealand are automatic, but as I found out having never previously driven one, automatics are really easy to drive.  There are very few manuals left in New Zealand, so it is a good chance you will hire an automatic.
It is important to have a read of the excellent NZ Transport Agency guide to driving in New Zealand before travelling as although they do drive on the left, the roads are very different to ours and they have a few different rules. We also have our own guide to driving in New Zealand here.
Driving to Paihia
As I was on my own a Sat Nav, or GPS, as it is called in New Zealand, was certainly needed. So I set that up and entered the address in Paihia in the Bay of Islands. It informed me that it would take me around 3 and a half hours to arrive at my destination, which isn't too bad. But the first thing to do is get out into the Auckland traffic, which was actually quite easy and within minutes I was on Highway 1 going North over Auckland Harbour Bridge waving goodbye to Auckland! I was to stay on this road right up to Kawakawa which is only 20 minutes from Paihia. So, my first drive was quite an easy drive really.
Highway 1, or part of it, is a toll road and you can pay for your tolls online and this particular toll is $2.30 each way. Be aware that you have 5 working days to pay.  You can also pay for tolls at certain petrol stations along the way.
As I had to get to Waitangi Treaty Grounds for a certain time, I didn't deviate off the Highway 1. But if you are looking for somewhere to come off then you could come off Highway 1 at Te Hana and then dive about 25-30 minutes to Mangawhai Heads as this would be a great place to stretch your legs and take in a stroll and the ocean breeze along a cliff walk or just have a nice cup of coffee. You could then drive through Waipu Beach and re-join the Highway 1 at Waipu.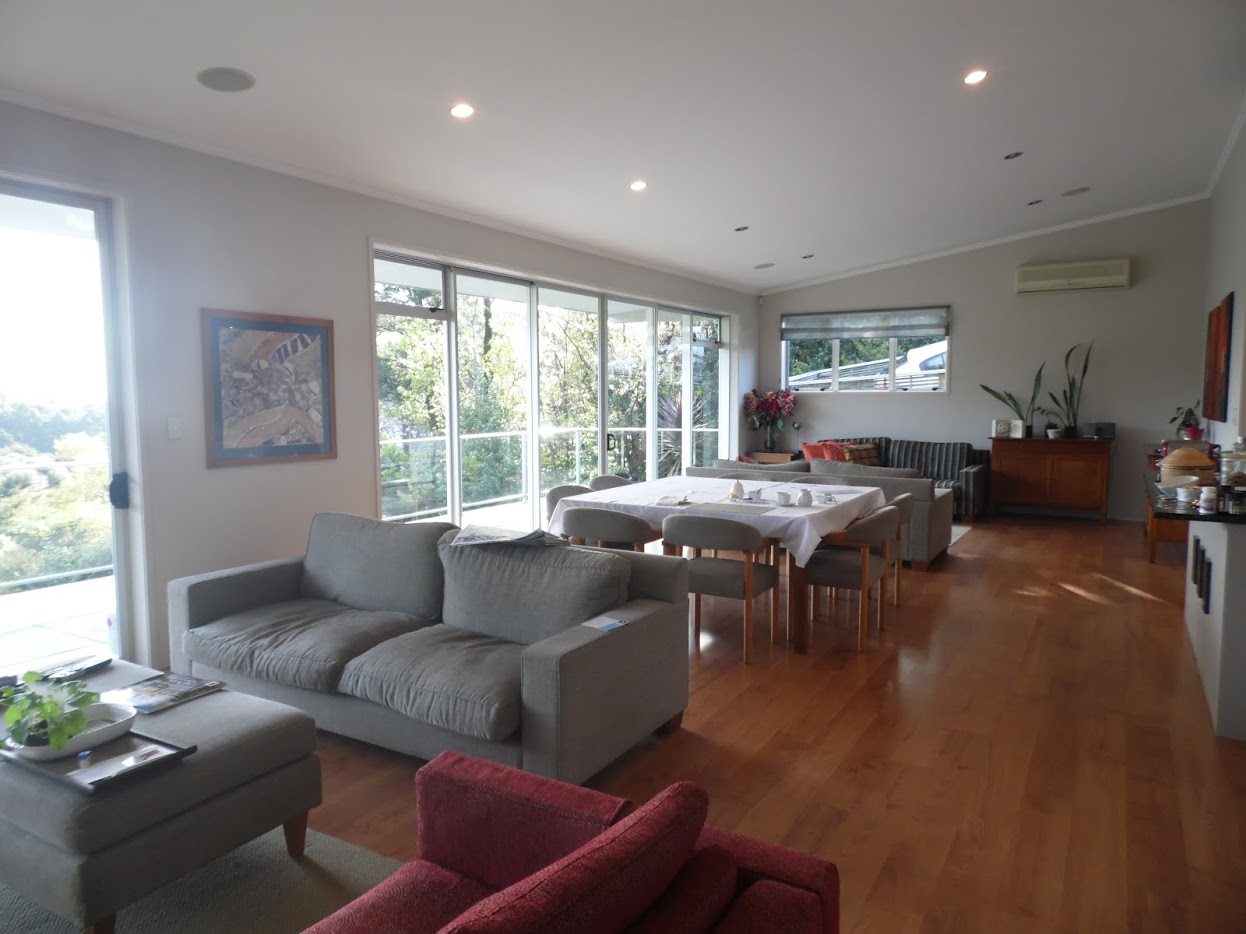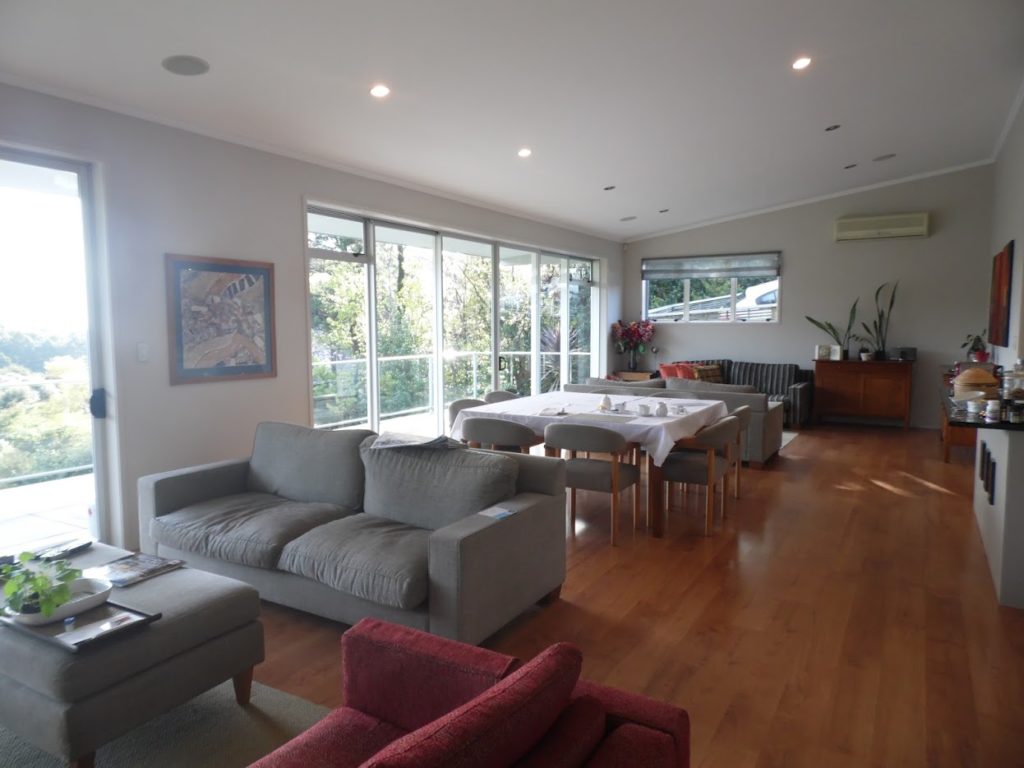 Arriving onto Paihia, my first stop was my accommodation for the next 2 nights which was The Decks of Paihia. The luxury bed and breakfast was situated up the hill from Paihia and was in a beautiful house which overlooks Paihia. Each room opens up onto decking and there is a small pool on the decking with lovely views over the gardens and beyond to the sea. Phil & Wendy are the hosts, who made me feel very welcome and it was especially nice to chat with them over breakfasts about all sorts of subjects from The All Blacks to the WeetaBix v WeetBix situation!
Paihia is the main tourist town in The Bay of Islands and subsequently most of the sightseeing boats go from the lovely little pier in Paihia which also houses the excellent iSite Visitor centre, a number of restaurants and the ferry departure points to the islands and beyond. Opposite the ferry pier is the main road through Paihia which again has various restaurants, shops and also a well stocked supermarket which is very handy if you do not want to eat out all the time.
The Bay of Islands is a must for most visitors to New Zealand, but the drive up North from Auckland can put some visitors off.   I would recommend that you try and make time and fit it in as the scenery is beautiful and the water based opportunities are immense.
Visiting the Waitangi Treaty Grounds
Waitangi Treaty Grounds is the most important historic site in New Zealand. The birthplace of New Zealand as we know it. To get an understanding of New Zealand and the history of its people, this most certainly should be a must for all visitors.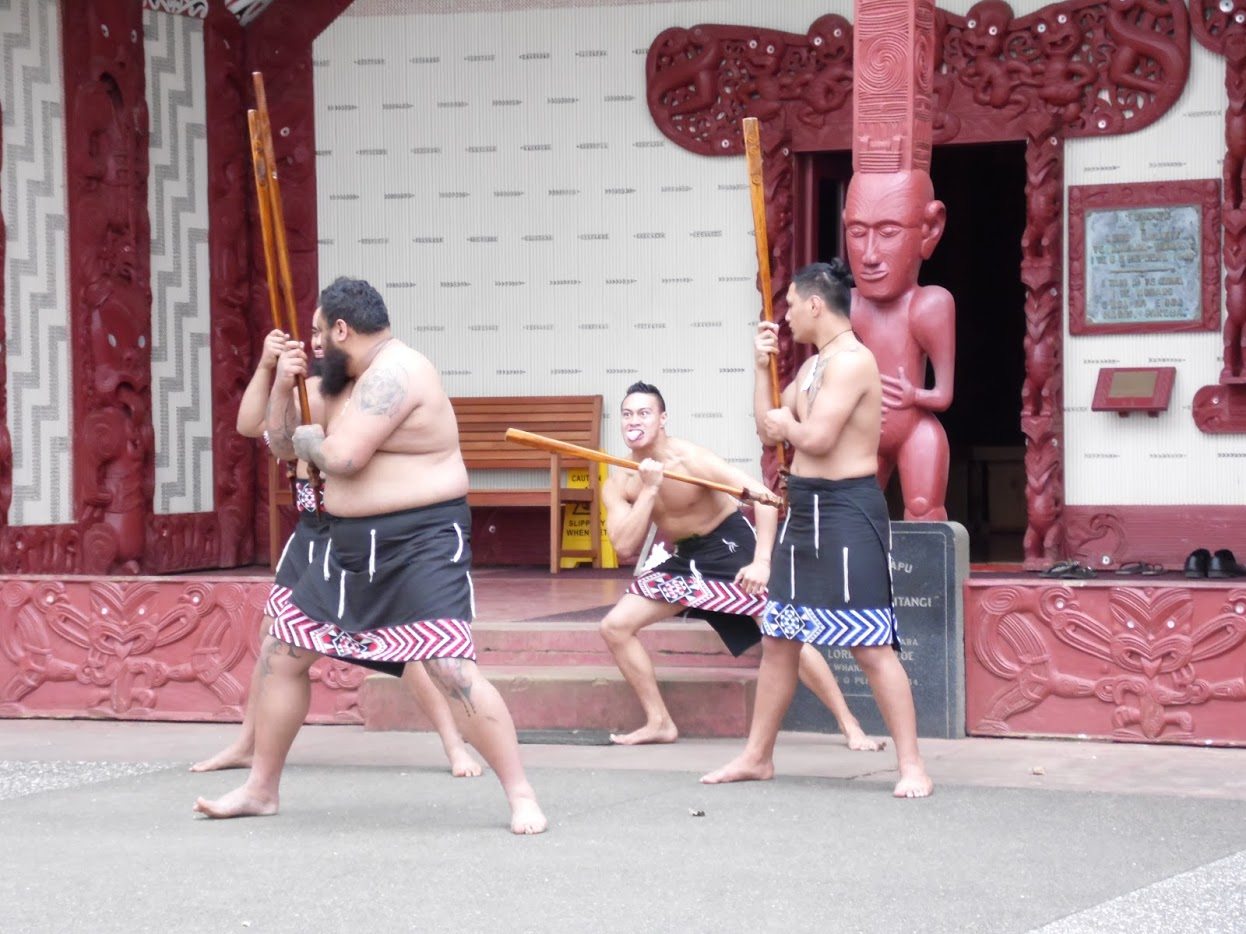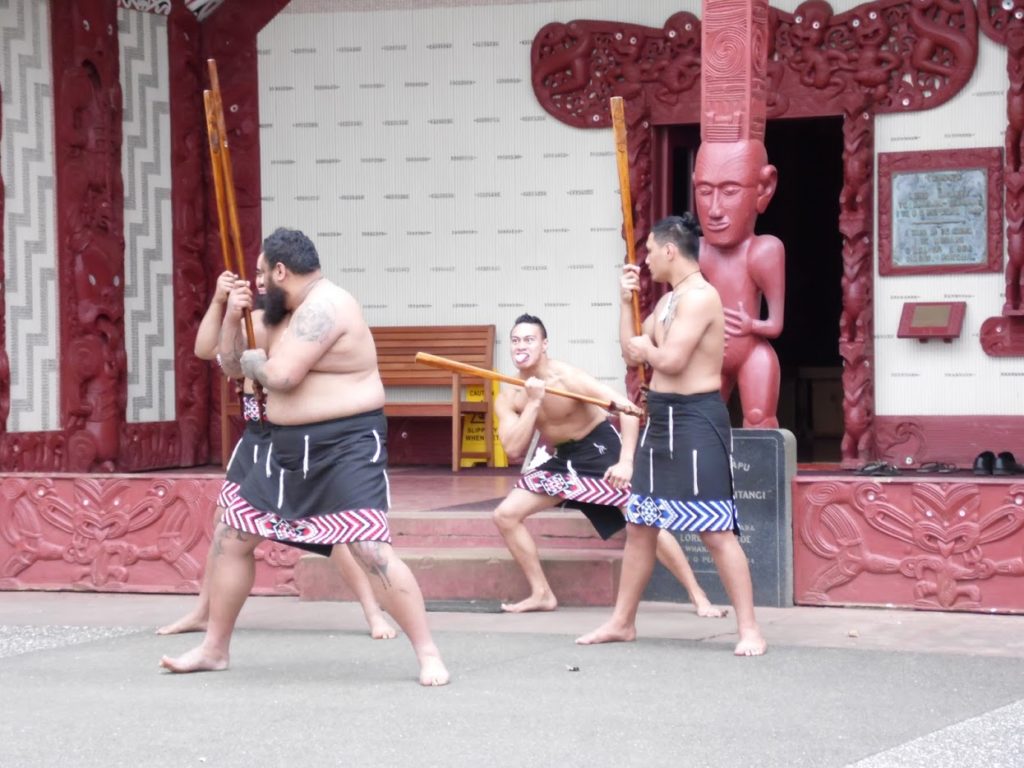 The setting itself is spectacular; amongst extensive grounds with a backdrop of the Bay of Islands. You can actually feel the sense of history in the modern museum and the guided tours bring to life the events that unfolded on these very same grounds. Your visit will culminate with a wonderful Maori performance showcasing the many cultural dances and songs of the Maori people and if you are lucky you may be chosen to be a Chief! People of all ages will love this whole experience and I thoroughly enjoyed the whole afternoon I spent here.
Dolphin Watching in Paihia
Obviously, being in the Bay of Islands a lot of the experiences are on water and the next morning I found myself getting up nice and early and going down to Fullers Great Sights in Paihia to embark on the Hole in the Rock Cruise with Dolphin Watching.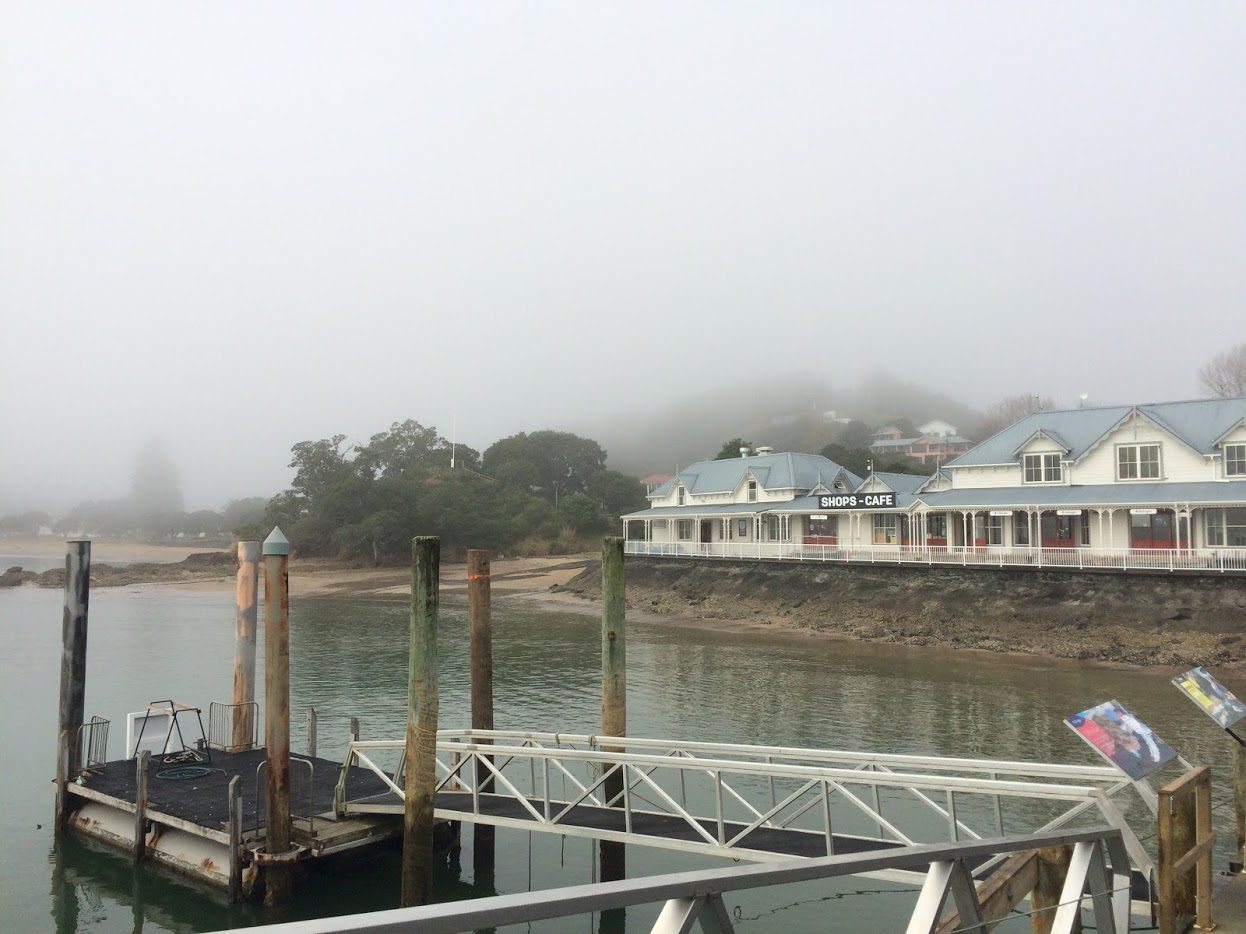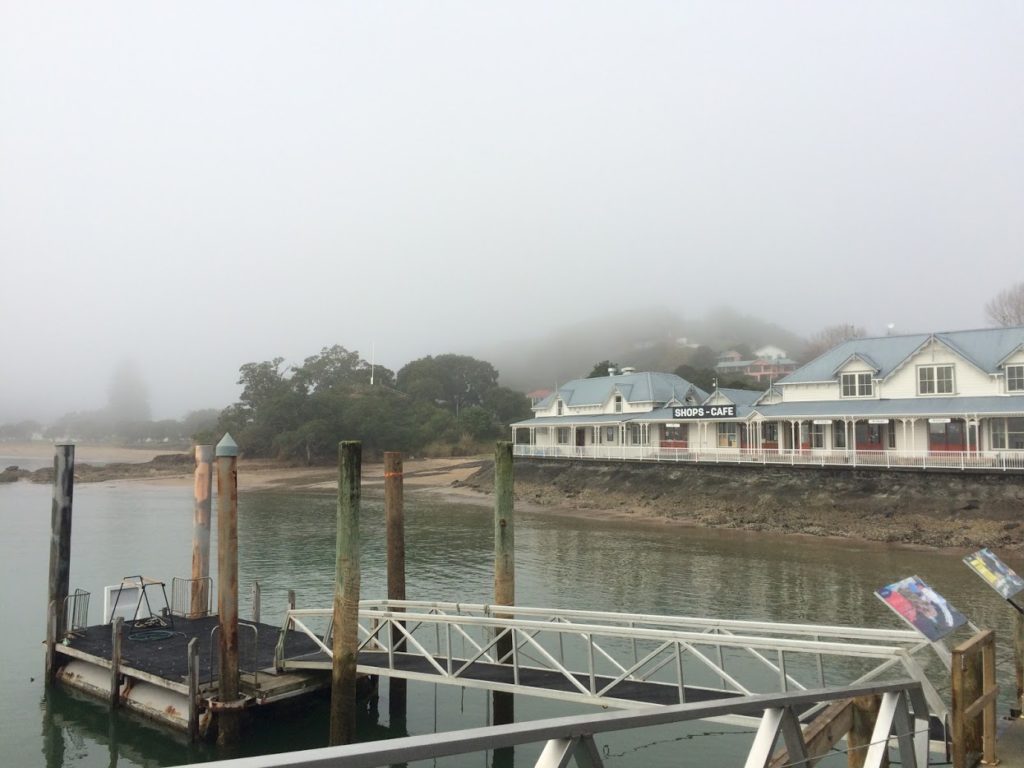 Once onboard the boat and leaving a misty Paihia in the distance I thought to myself "wow, I was on a flight from the UK only a few days ago, now I am watching dolphins playing and showing off in the Bay of Islands!" I felt so lucky to be able to witness these wonderful creatures in their natural habitat. My only problem was having my camera ready at the right time to record the dolphins antics, which alas never happened and I just put the camera away so I could simply enjoy this marvellous spectacle!
The cruise turned out to be very enjoyable and I would recommend this as not only do you see the dolphins, but also a chance to see whales, an island visit to stretch your legs to get some spectacular views over towards the other islands and the Captain will try and navigate through the famous Hole in the Rock. You will also get the opportunity to finish in Russell.  The ferry from Russell back to Paihia is included in the cost and Fullers will give you an additional ticket for that ferry.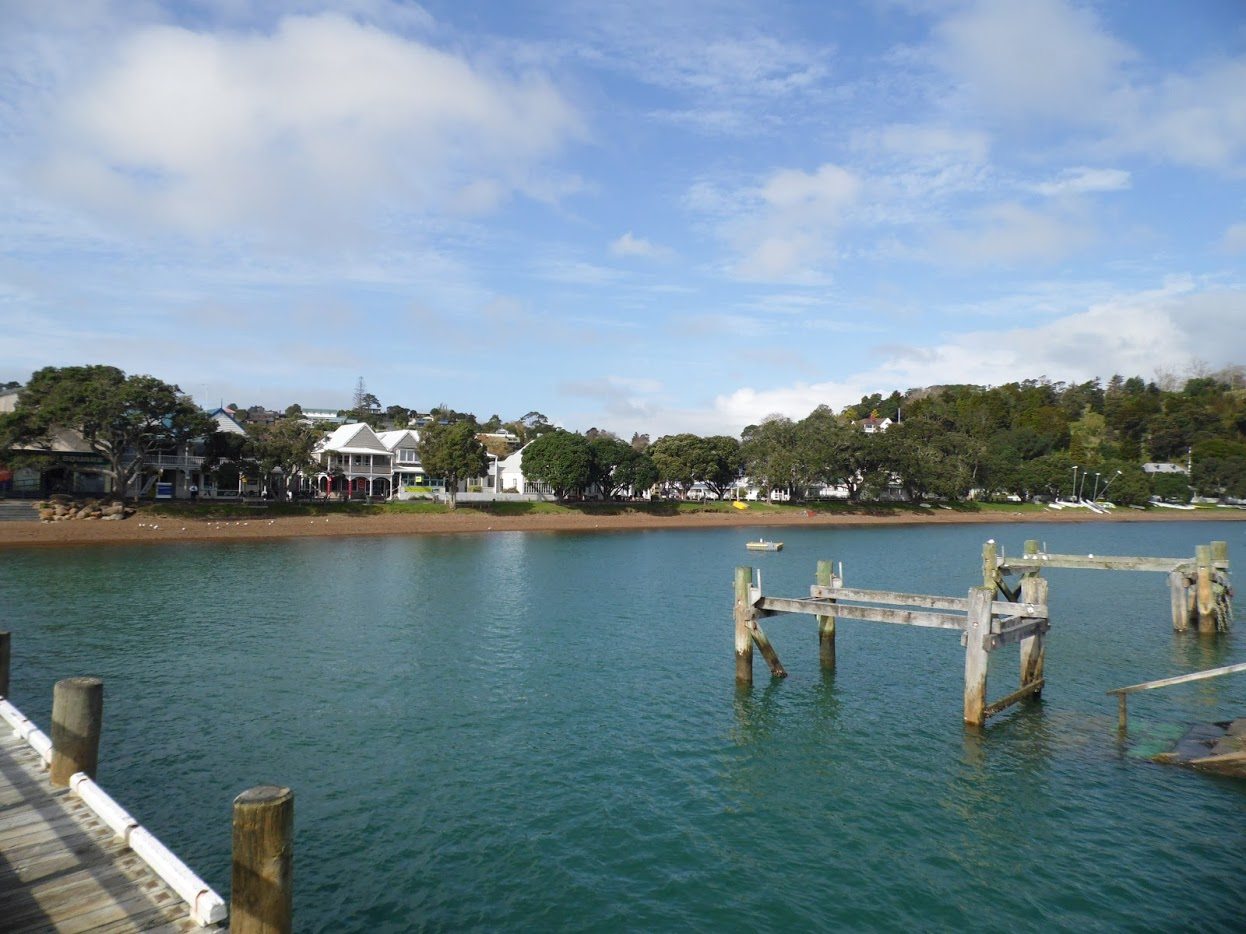 Russell used to be called the Hell Hole of the Pacific is the 1800's due to its lawlessness and the type of people it attracted, mainly sailors looking for a good time! But today it is a picturesque tourist town known for its cafes, restaurants, shops, New Zealand's oldest church and an interesting little museum. There is also a little bus that meets the ferry and will give you a guided tour of Russell for about NZ$30. It is a perfect place to have some lunch or a cup of coffee or stronger if you like and think about what you have seen so far. I guarantee you will feel so relaxed in Russell! 
There are so many other experience's in the Bay of Island to do, from horse riding to a visit to Cape Reinga Lighthouse and seeing where 2 great oceans meet that I could have spent a lot longer than 2 nights here. But as with most visits to New Zealand, I just didn't have the time to do everything as New Zealand offers so much throughout the country.
Next up; the Coromandel